KÖNIGSALLEE 24
DÜSSELDORF
40212
125 MOUNT STREET
LONDON
W1K 3NS
1006 MADISON AVE
NEW YORK
NY 10075
115 MERCER STREET
NEW YORK
NY 10012
MIAMI DESIGN DISTRICT
140 NE 39TH ST, SUITE 111 MIAMI,
FL 33137
515 N. ALMONT DRIVE,
WEST HOLLYWOOD, LA
CA 90069
The soothing, stress-free atmosphere of the space was created by architect Tobias Freytag. The aesthetic encapsulates the simple, yet luxurious spirit of the Dr. Barbara Sturm brand. Smooth concrete tables, delicate brass details, floating light fixtures and floor-to-ceiling windows are just some of the intricate design elements. A mirrored ceiling curves into the back wall of the space, adding a sense of infinity and serenity.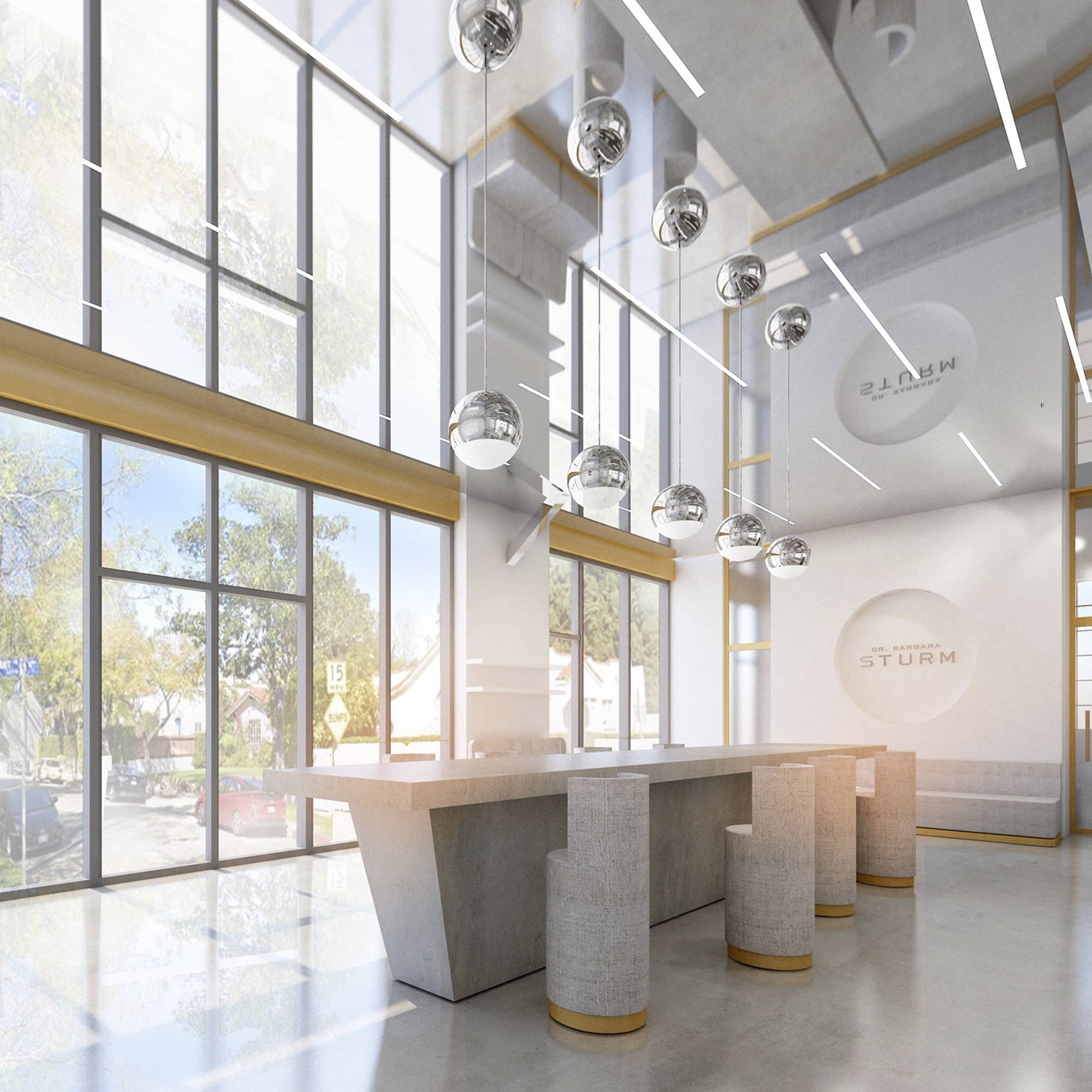 The Discovery Table allows customers to discover and try the full range of products while getting expert advice from an expert aesthetician. Dr. Sturm's experienced team will give personal consultations and help answer skincare questions. Interactive screens and tablets offer customers further product and lifestyle information at their fingertips. In addition, customers can attend masterclasses and community events to better understand skincare, healthy ingredients and how to pursue the anti-inflammatory lifestyle.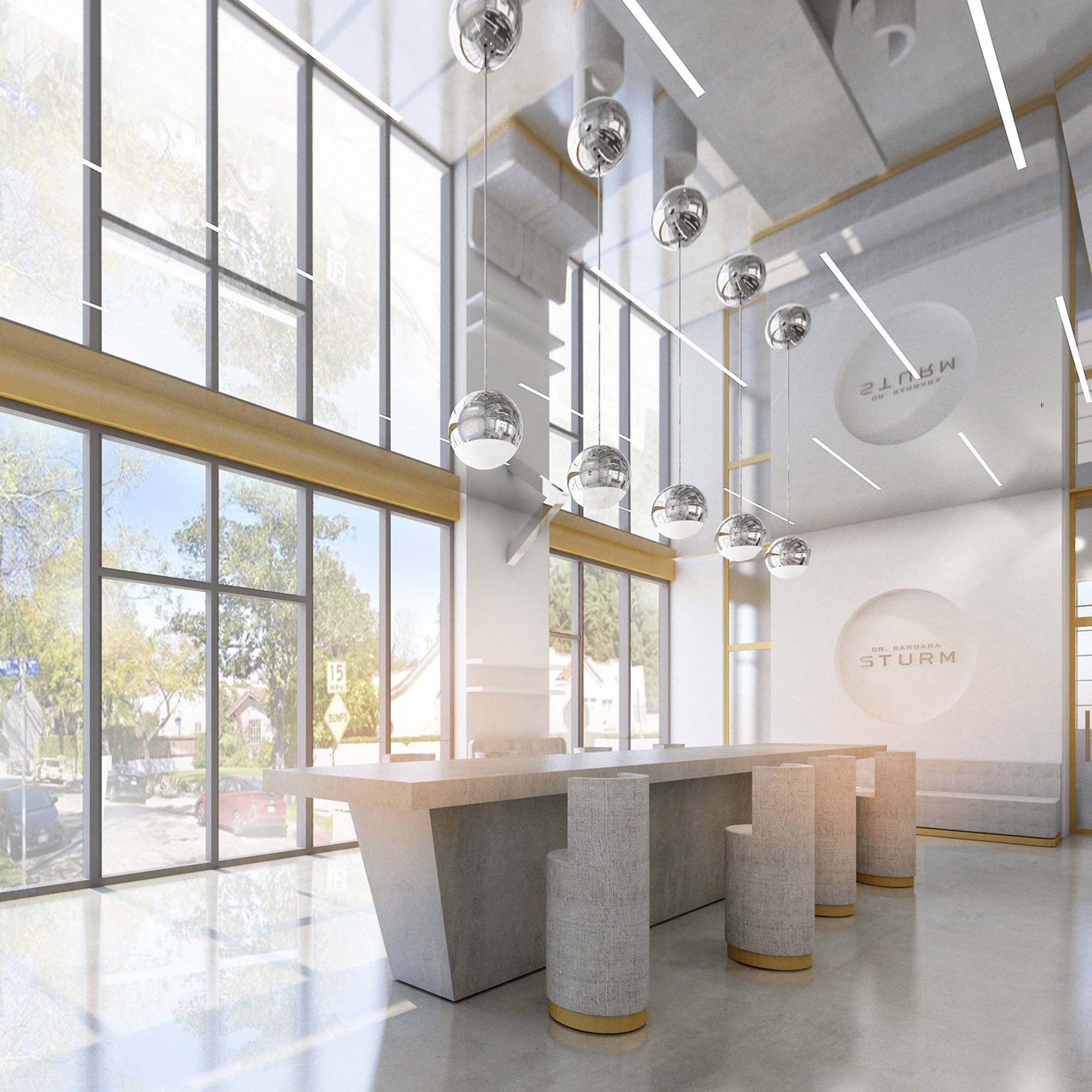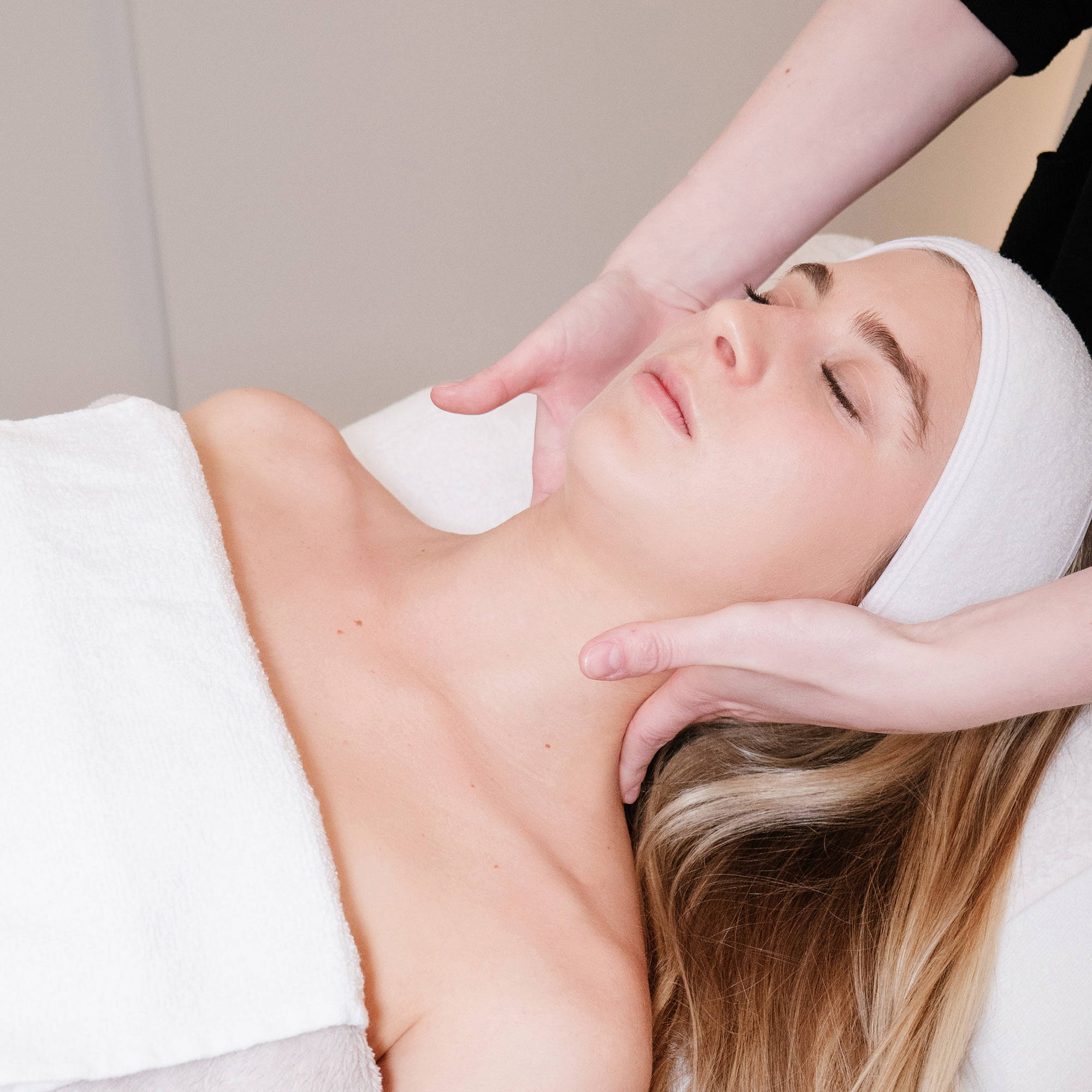 The LA Boutique & Spa accommodates three treatment rooms, two express facial rooms and two infrared saunas where customers can enjoy treatments from Dr. Sturm's wide-ranging spa menu, including the Super Anti-Aging Facial, Instant Glow Facial, Clarifying Facial, Brightening Facial, Darker Skin Tones Facial and Men's Facial. Dr. Sturm will also be premiering advanced beauty and wellness technologies at the LA Boutique & Spa.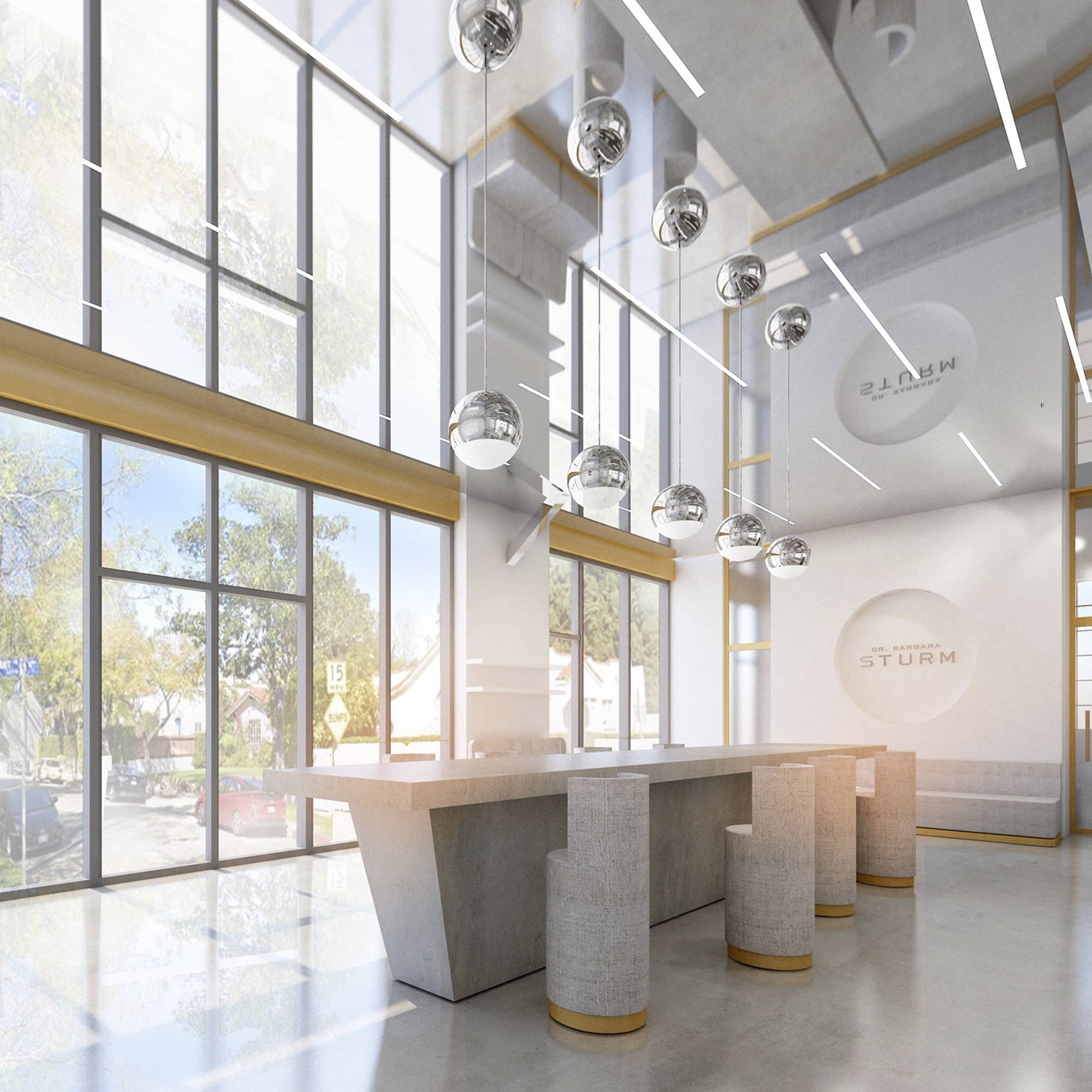 "It's been my dream to deliver the #SturmGlow to Los Angeles. LA is the most advanced beauty and wellness city in the world. It is a place where new ideas are born, tried and adopted, especially in beauty, health and wellness. LA has also become a spiritual second home to me: I met my husband and got married in Los Angeles and have so many wonderful friends here. I simply love to be here."