With the New Year just around the corner, it's a time when we start to think about the resolutions we might wish to make for 2021. Setting realistic goals is a great way to ensure you achieve them. At Sturm, we've compiled ten skincare and anti-inflammatory lifestyle resolutions to help you achieve your healthiest skin yet. Read on for a radiant 2021!
RESOLUTION #1:
Cleanse My Skin Every Night
A simple way to achieving glowing and healthy skin is by keeping it free of harmful bacteria and pore-clogging grime from pollution and makeup. All it takes is one step: washing your face before bed – even after a long day or night when all you want to do is crawl under the covers. Dr. Barbara Sturm recommends using her gentle foam CLEANSER followed by the BALANCING TONER. The CLEANSER contains natural, functional ingredients like Aloe Vera which calms, soothes and moisturizes, while Purslane helps to repair and rejuvenate the skin. The BALANCING TONER resets your skin's natural pH, strengthening the skin barrier and removing any residue left behind after your cleanse.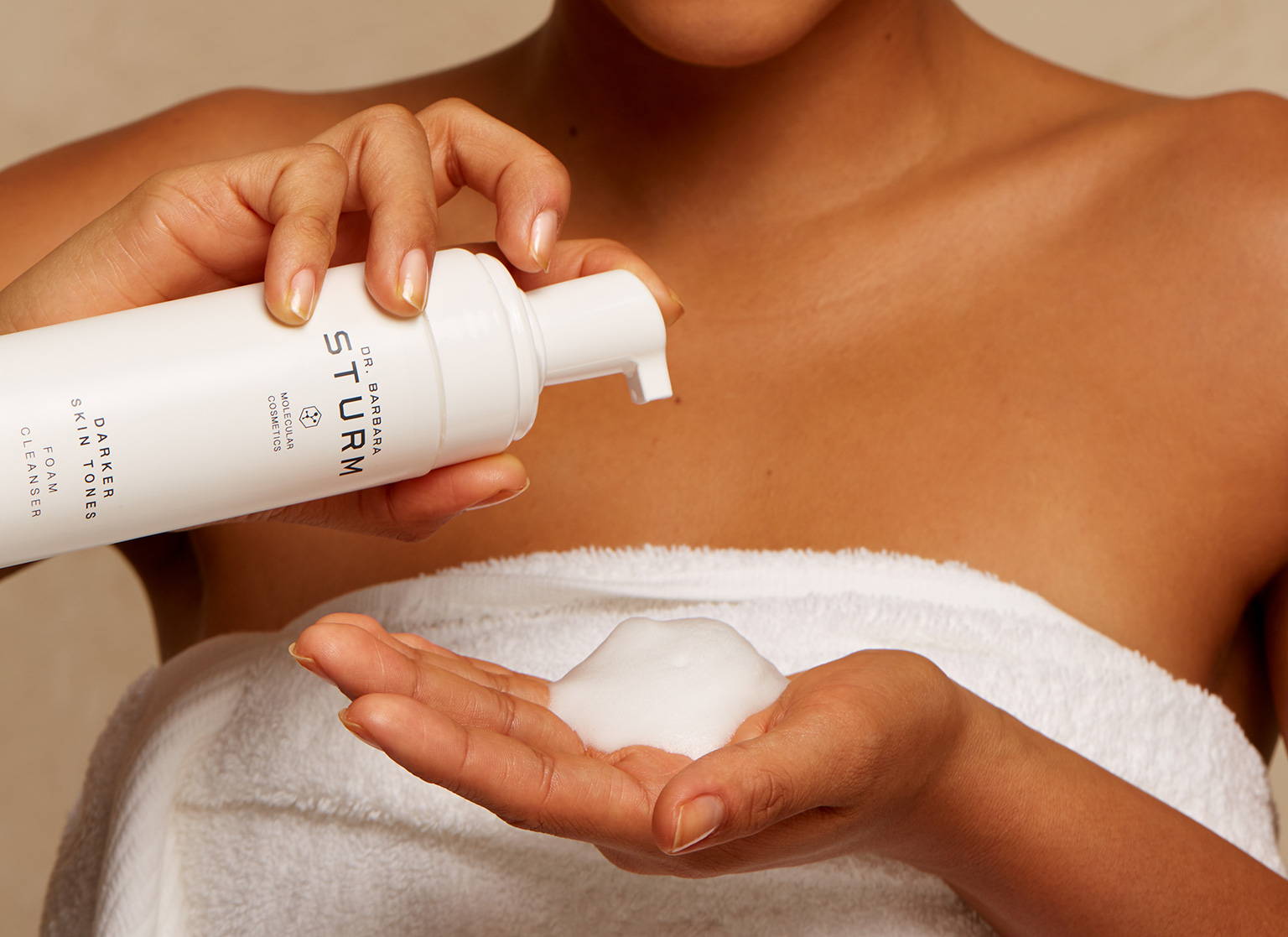 RESOLUTION #2:
Stop Picking/Popping Pimples
Tempting but really damaging in the long run, popping and picking at pimples or spots can lead to the spread of bacteria and cause more breakouts ultimately. Dr. Barbara Sturm always recommends seeking professional help for extractions. In the meantime, apply a dab of CLARIFYING SPOT TREATMENT; it's packed with antioxidants and formulated with an active complex of Macular Biofluids, Tea Tree Oil and Zinc Oxides that reduce the appearance of spots from the first application.
RESOLUTION #3:
Avoid Aggressive Skin Treatments
It's easy to hop on skincare trends that promise incredibly fast and visible results, but harsh treatments and aggressive ingredients that attack your skin can be detrimental to the skin's health and function. Using aggressive laser treatments for example, actually removes layers of healthy skin and in turn, damages your skin barrier. Aggressive acid peels have the same effect. Opting for skincare and treatments that soothe and strengthen your skin barrier is a great way to achieve long-lasting results and healthy skin that will love you back!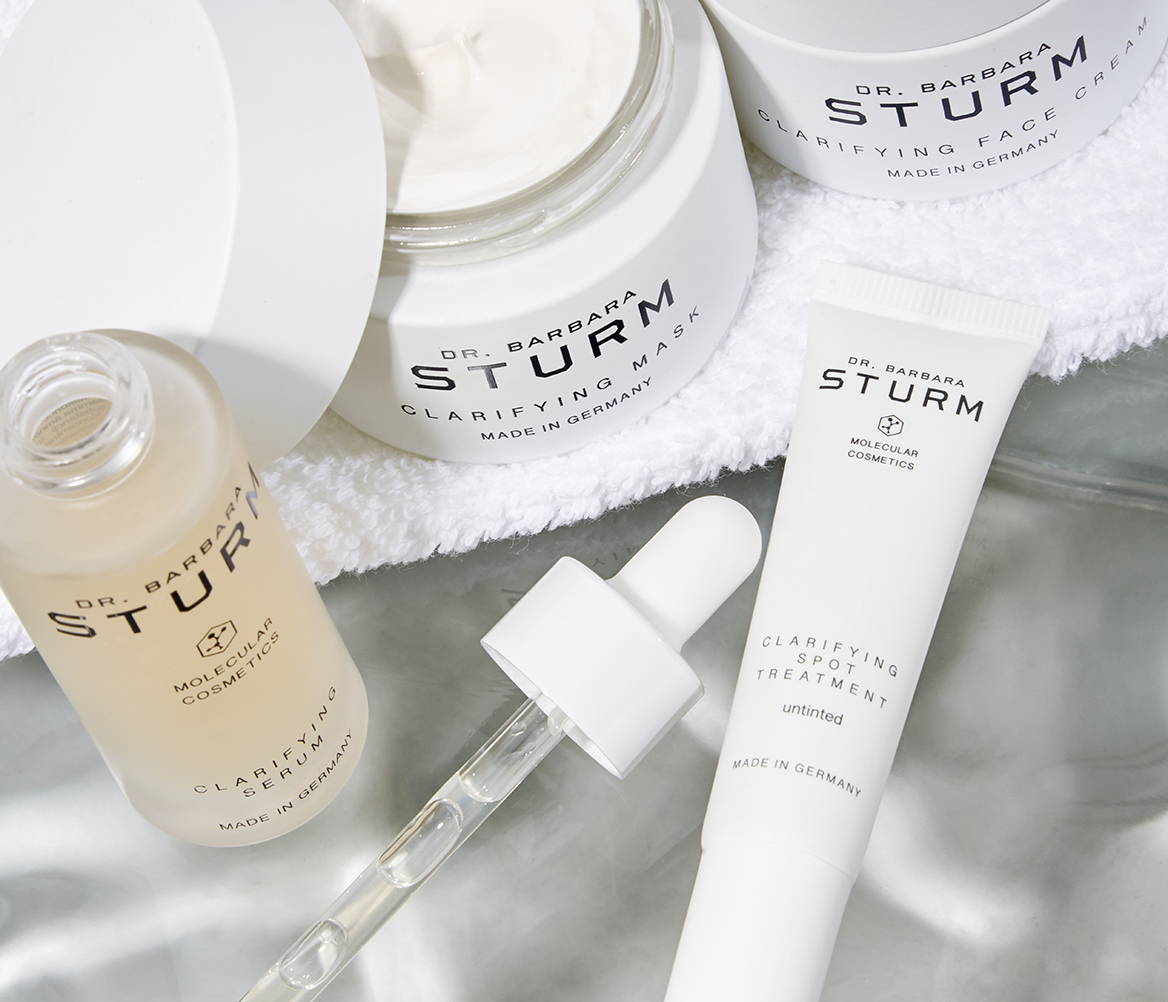 RESOLUTION #4:
Make Anti-Pollution Protection a Part of My Daily Routine
We all know the importance of using sun screen but have you thought about anti-pollution protection? Blue HEV light (High Energy Visible light emitted from our digital devices) penetrates as deeply as UVA and UVB (at 380 to 500 nanometers) and can be just as damaging to skin causing anything from premature aging, dryness, impaired skin healing, melasma and sensitivity, to uneven tone, texture and skin sagging. Adding Dr. Barbara Sturm's ANTI-POLLUTION DROPS into your skincare routine helps to strengthen the skin's defense against HEV and environmental pollution and combats irritation. Apply as the last step in your skincare routine or mix a few drops of the serum with your FACE CREAM.
RESOLUTION #5:
Adopt an Anti-Inflammatory Diet
Dr. Barbara Sturm believes there is always room for balance, but to achieve optimal skin health, incorporating anti-inflammatory foods in your diet is a must. You can start slow; exchange your soda intake for example with fruit and vegetable juices packed with anti-oxidants. Our Immune Boosting Juice is a delicious alternative to any cravings for sweet drinks. Eat lots of anti-inflammatory foods like cherries, blueberries, blackberries, green leafy vegetables, beans, seeds and nuts, olive oil and tomatoes and fatty fish like salmon, which is full of Omega-3. Dr. Sturm also recommends taking her SKIN FOOD supplements every day to help boost skin renewal and hydration from the inside-out.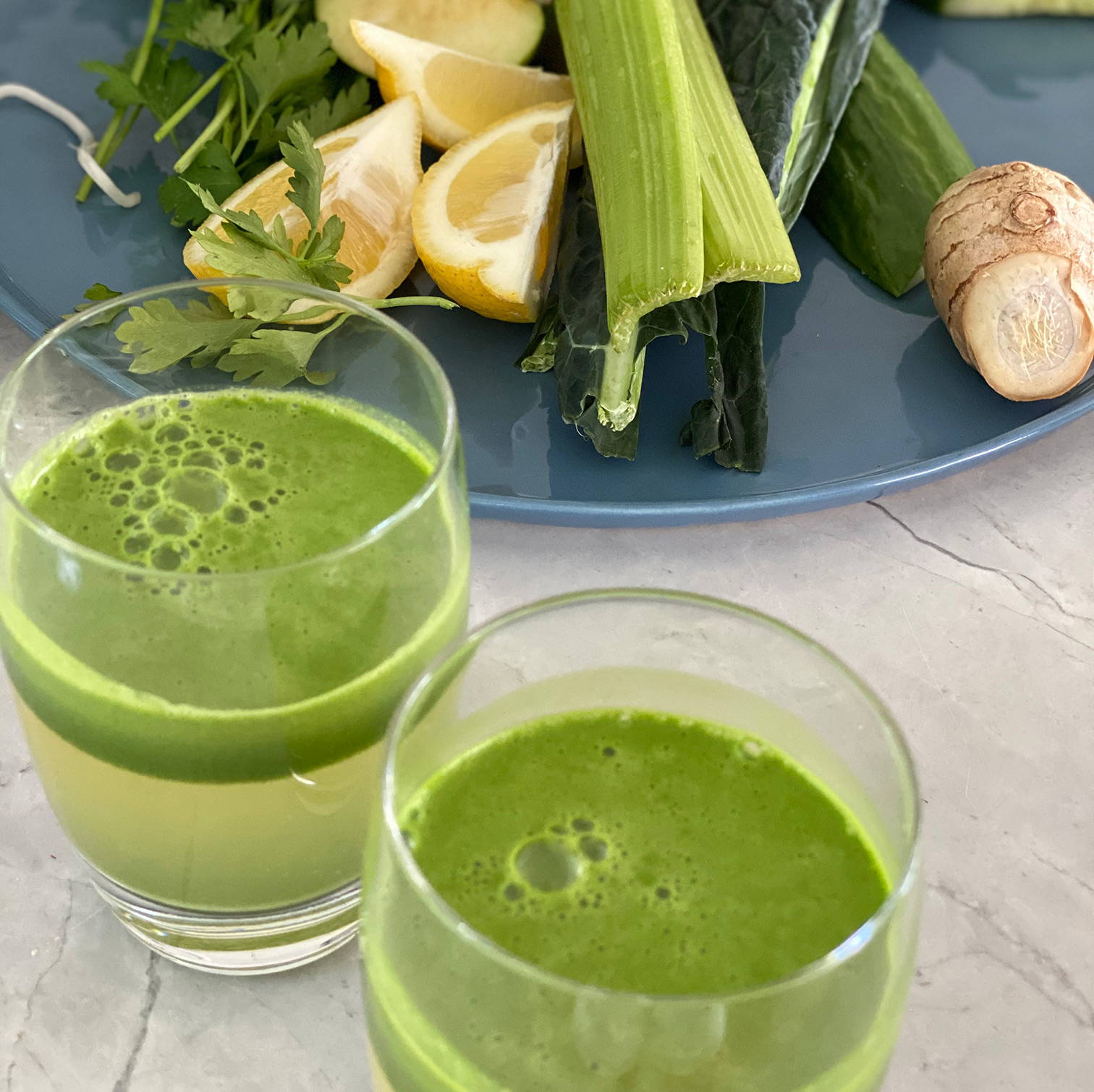 RESOLUTION #6:
Start Using Eye Cream
Eye cream is so often overlooked but it's a simple step to add to your skincare routine that reaps many benefits. Because of the varied cell composition of the skin under the eyes (compared to other parts of the body), the dermis is thinner, more prone to wrinkles and lacks the same levels of collagen. Dr. Barbara Sturm's hydrating EYE CREAM is a super lightweight, very nourishing and deeply hydrating cream which targets undereye circles, bags and puffiness with a special complex of Golden Root, Sugar Beet and Yeast. It dissolves right into your skin and leaves it hydrated, refreshed and revived.
RESOLUTION #7:
Use Hyaluronic Acid Daily
Hyaluronic Acid is a skin staple for every skin type and concern and the key to ultimate hydration, skin health, and an improved skin barrier function. Dr. Barbara Sturm's Hyaluronic Acid-based Serums replenish moisture reservoirs at both superficial and deeper skin layers, providing intensive hydration for your skin. The low molecular weighted HYALURONIC SERUM also acts as a penetrating agent that brings other active ingredients, like anti-aging powerhouse Purslane, into deeper skin layers, leaving skin feeling firmer, refreshed and visibly more radiant for the long term.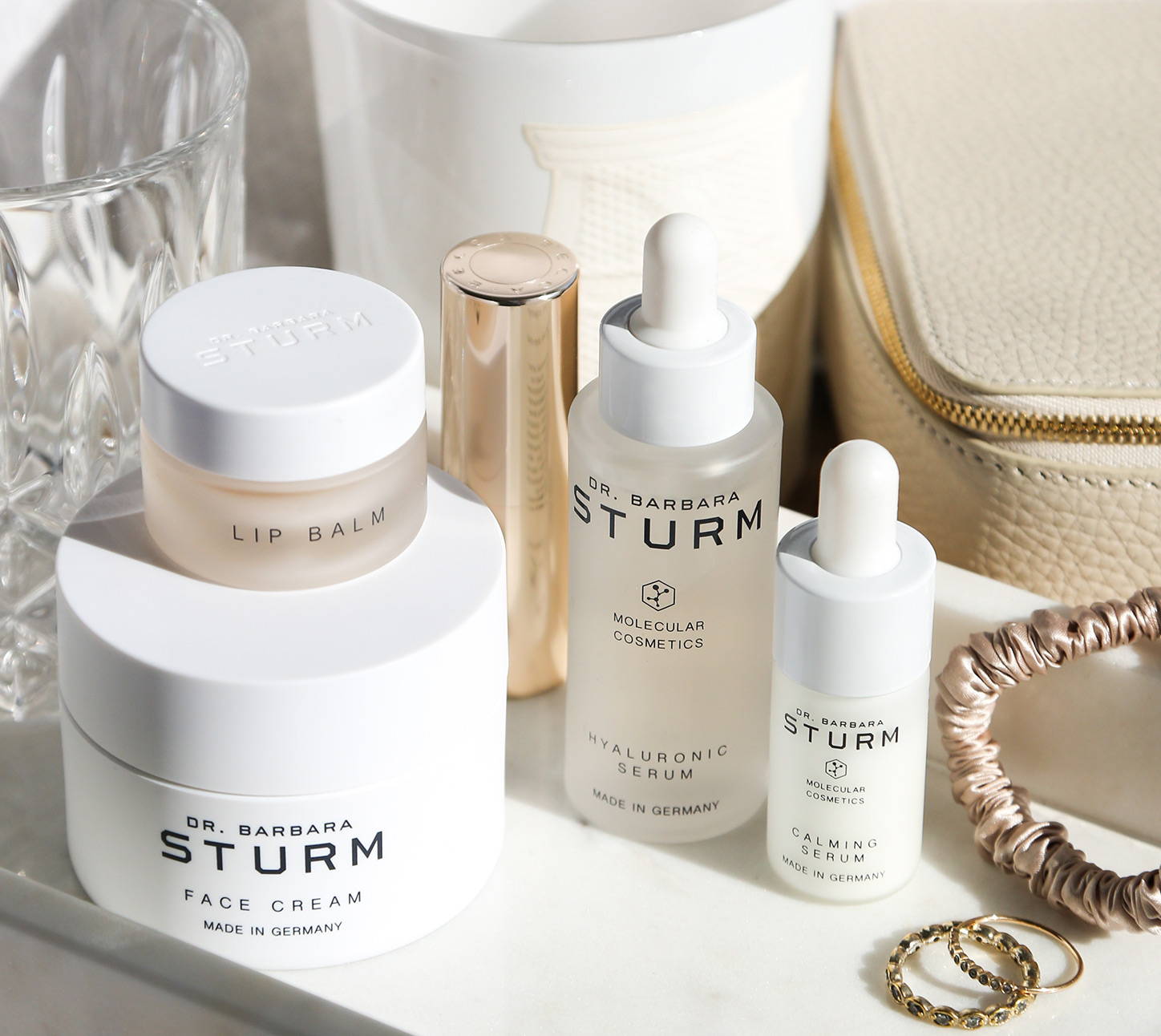 RESOLUTION #8:
Be Mindful of My Skincare Ingredients
Your cabinet may be full of products with ingredients you didn't even know were harmful. As a rule of thumb, if you can "feel the burn" of a product on your skin, it's doing more harm than good. This year, let's protect our skin rather than attack it. Harmful acids like AHA's and Fruit Acids are usually used to strip down outer skin layers and are likely to be irritating and harmful for the remaining skin cells. Fragrance and alcohol can severely damage your skin by stripping it of necessary healthy bacteria as well as causing dryness, irritation and lasting damage to your vital skin barrier.
RESOLUTION #9:
Choose the Right Vitamin C Serum
Including a Vitamin C Serum into your routine is a great way to reset your skin from the damages of the last year. Vitamin C, when applied topically, can assist in diminishing the look of sun damage such as dark spots or discoloration, help to smooth out fine lines and is an antioxidant that can protect your skin from free radicals. However, there is still a need for education about the tolerance of Vitamin C: just like ingested Vitamin C, too much can be a bad thing and very high concentrations can impair the protective skin barrier and lead to inflammation. That's why Dr. Barbara Sturm developed THE GOOD C VITAMIN C SERUM; a new serum invention which deploys Dr. Sturm's proprietary formulation of Vitamin C in three skin-friendly forms at an optimal, stable and gentle concentration of 5% Vitamin C. Find out more about Dr. Sturm's latest serum here.
RESOLUTION #10:
Start Dry Body Brushing
Body brushing is a simple and effective way to skin that looks plumper, smoother and healthier. It works by mechanically boosting your circulation and lymphatic system (a network of tissues and organs that help remove toxins from the body) and discouraging fluid retention. The bristles also provide an exfoliating action that helps unclog pores and remove dead cells to reveal softer, more luminous skin. Use Dr. Barbara Sturm's BODY BRUSH for a few minutes before you shower for an instant, invigorating body boost.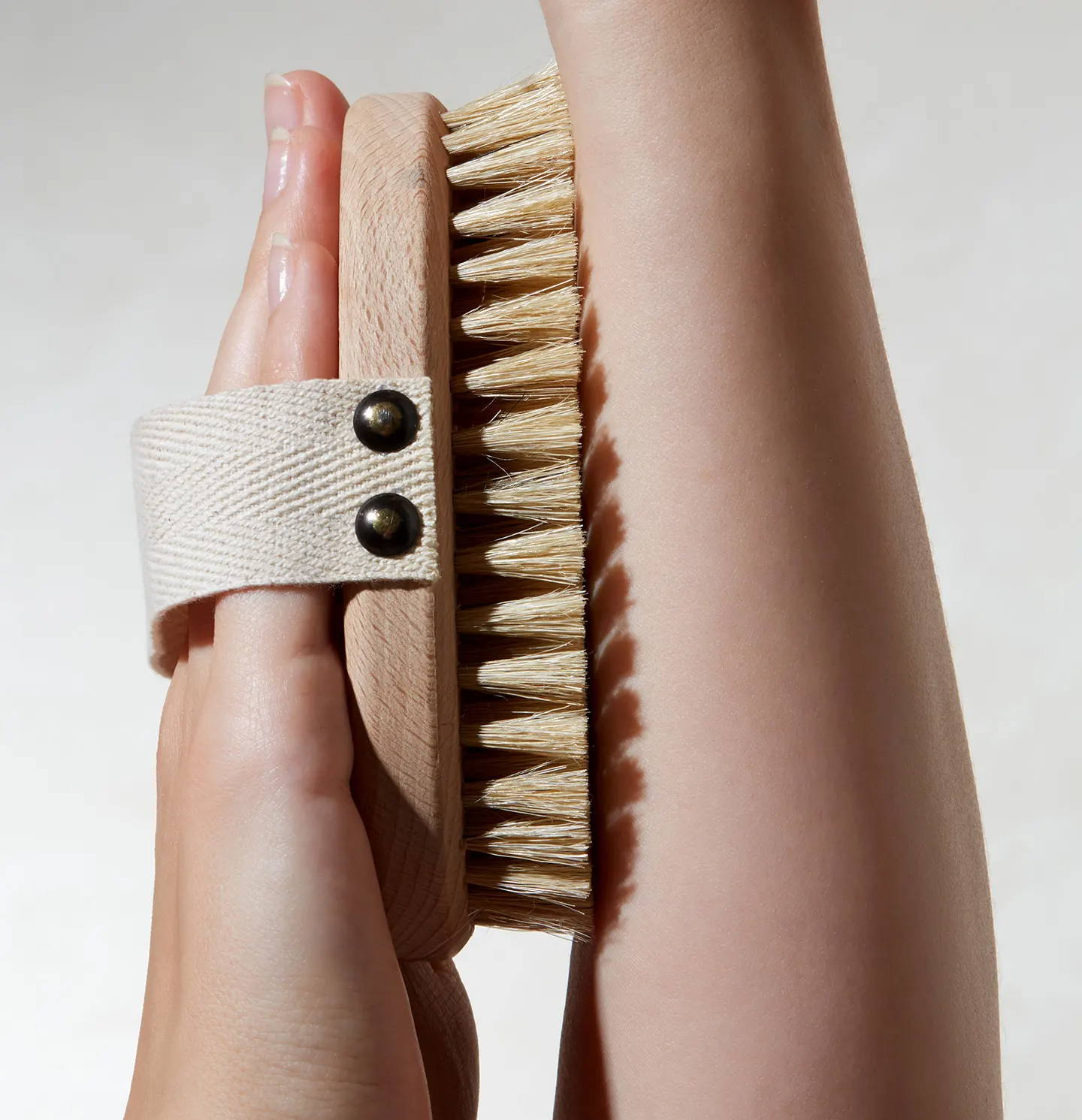 ---
Delfina Forstmann is a skincare fanatic and a contributing writer for Doctor's Notes. She has worked closely with Team Sturm on product copy and social engagement giving her an inside understanding to Dr. Barbara Sturm's unique approach to skincare.