March 8th marks International Women's Day and an opportunity to celebrate women's achievements, recognise challenges and raise awareness about gender equality. At Dr. Barbara Sturm, we are constantly inspired by our own female founder and powerhouse, Dr. Sturm, as well as our own Team Sturm who are made up of some of the most amazing, hardworking and inspirational women we know. To celebrate International Women's Day, we asked Dr. Barbara Sturm to tell us which women have and continue to inspire, impress and motivate her, to shine a light on the support and love they have given her throughout the years. Though it's impossible to name every woman who has, in some way, been an inspiration, here are a few that truly stand out.
"Throughout my career I have encountered so many amazing women who have supported, lifted and loved me and my brand and give others their respect, energy and support. I find that to be something wonderful about this world - meeting these women who are very generous."
-DR. BARBARA STURM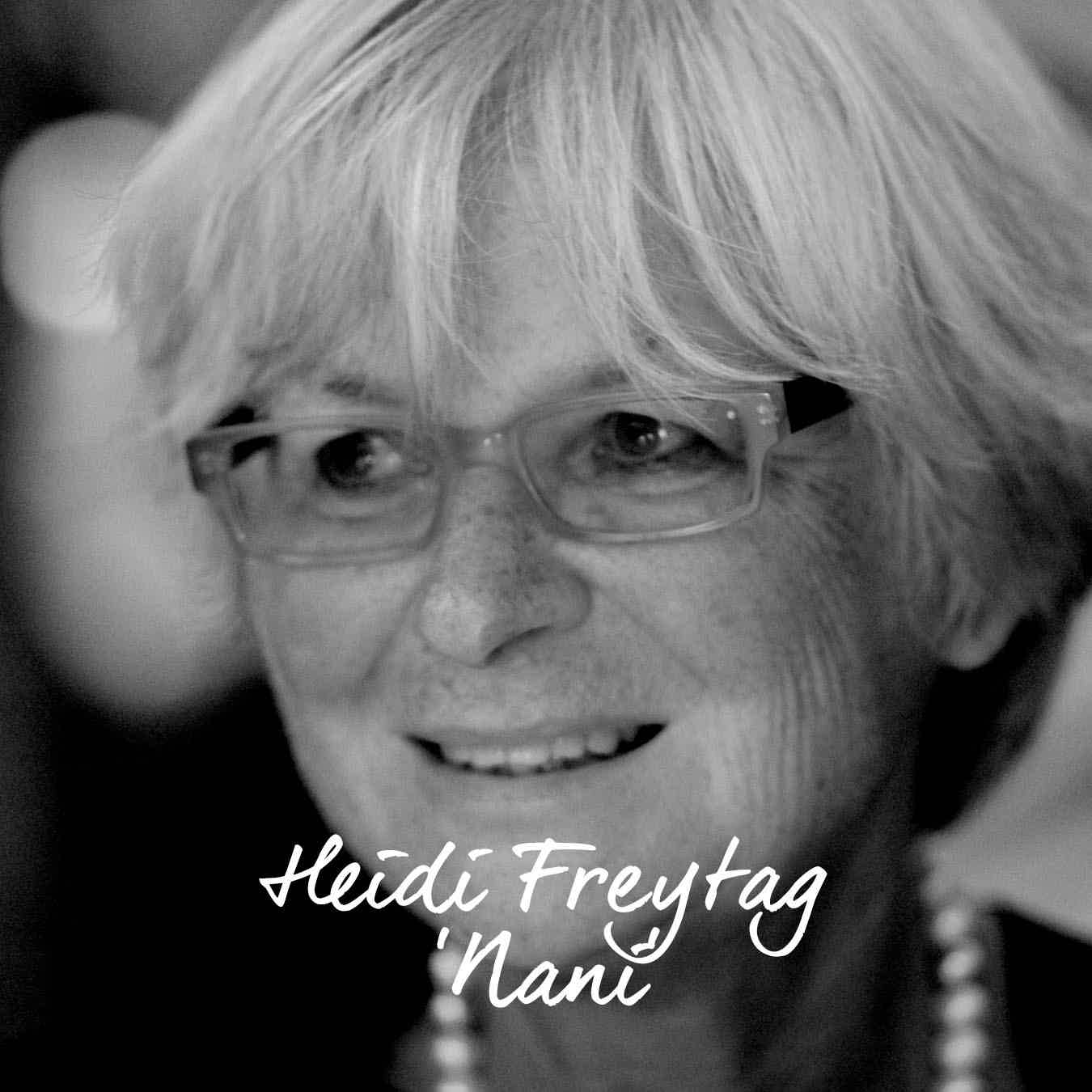 Heidi, known as 'Nani' to her family, was Dr. Barbara Sturm's mother and her first true inspiration. Married to Horst Freytag, she worked full time as a biochemist lab doctor while taking care of their three children. She was also a leading figure in the Soroptomist organisation: a global working women's volunteer organization which aims to provide women and girls with human rights and gender equality support, as well as education, to help them realise their potential. Heidi was also an incredibly talented cook and baker and a light in the life of the people she surrounded.
"My mom has always been my guide, rock and support system in everything that I did. Her entire life and all she did was directed by love and giving. She always enforced strong values in us children and respected everyone from all walks of life. She was a powerhouse; working full time while also caring for her family and three children. And she was also incredibly engaged in the Soroptimists where she supported and mentored women and helped them bring their talent to life."
- DR. BARBARA STURM
---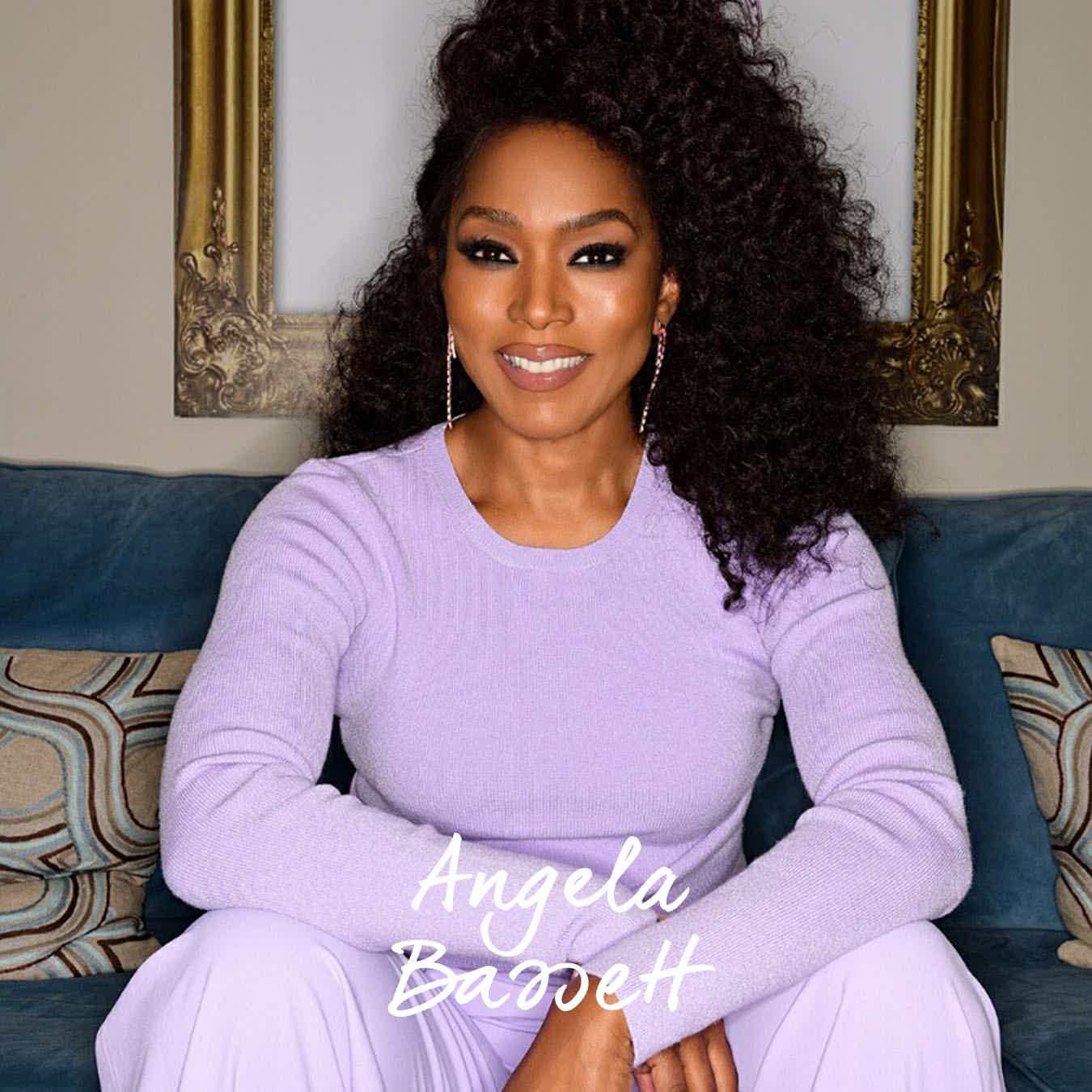 As an Academy and Emmy Award nominated actress, Angela Bassett's long and impressive acting career had humble beginnings. Raised by a single mother in Harlem, New York, Angela's mom was a social worker who always stressed the importance of education and Angela went on to receive a B.A. in African-American Studies from Yale University as well as a Master of Fine Arts. Beyond being a talented and inspiring actress Angela also supports organizations assisting and championing youths in the arts and human rights like Boys & Girls Clubs of America, Habitat For Humanity and Human Rights Campaign, Motion Picture and Television Fund Foundation and UNICEF.
"Angela is so warm hearted, fun, sweet and kind and she gave me the idea to do a line for darker skin tones which we then created together. She has been a real friend to me throughout many years and I love her dearly."
- DR. BARBARA STURM
---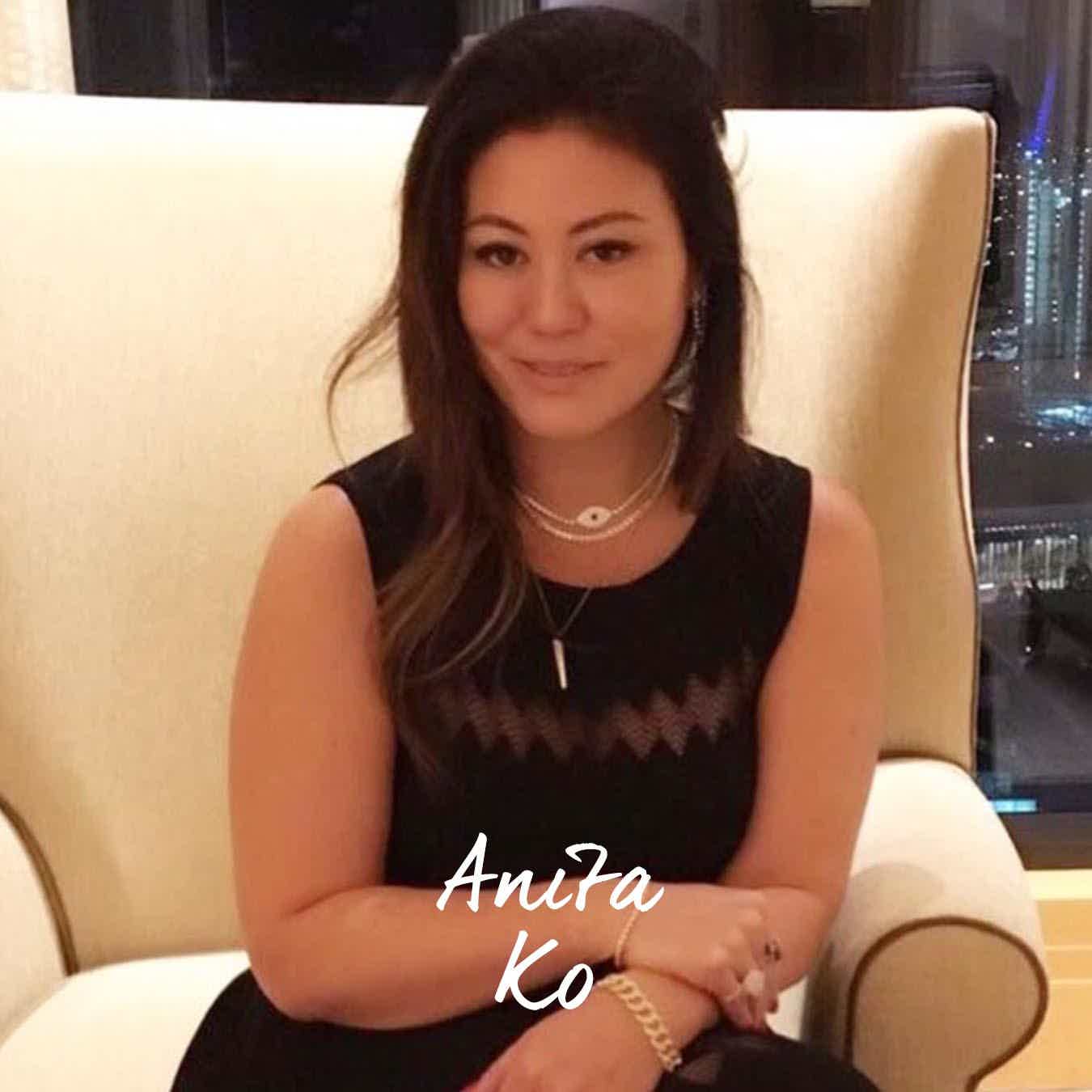 Anita Ko is an incredible business woman and talented jewelry designer. Her designs are inspired by and for the modern day woman and are perfect for everyday wear with a unique twist. She grew up with a fascination for jewelry. "I was the kid designing jewelry at an early age — making my own necklaces and beading. When I was around 12 or 13, I started to progress into only wanting to design fine jewelry for myself, even at that age." Her wonderful attention to detail and care for each of her lines and individual pieces is what makes her brand so special and she continuously lifts up other powerful women with her designs, including Michelle Obama, Your Majesty Queen Rania of Jordan, Rosie Huntington-Whiteley, Charlize Theron and Scarlett Johansson.
"Anita's true passion and detailed craftsmanship is an inspiration to all women who are building their own brands. She's a badass superwoman who is so kind and fun and supportive. She is always connecting great people around the world and truly one of our best friends."
- DR. BARBARA STURM
---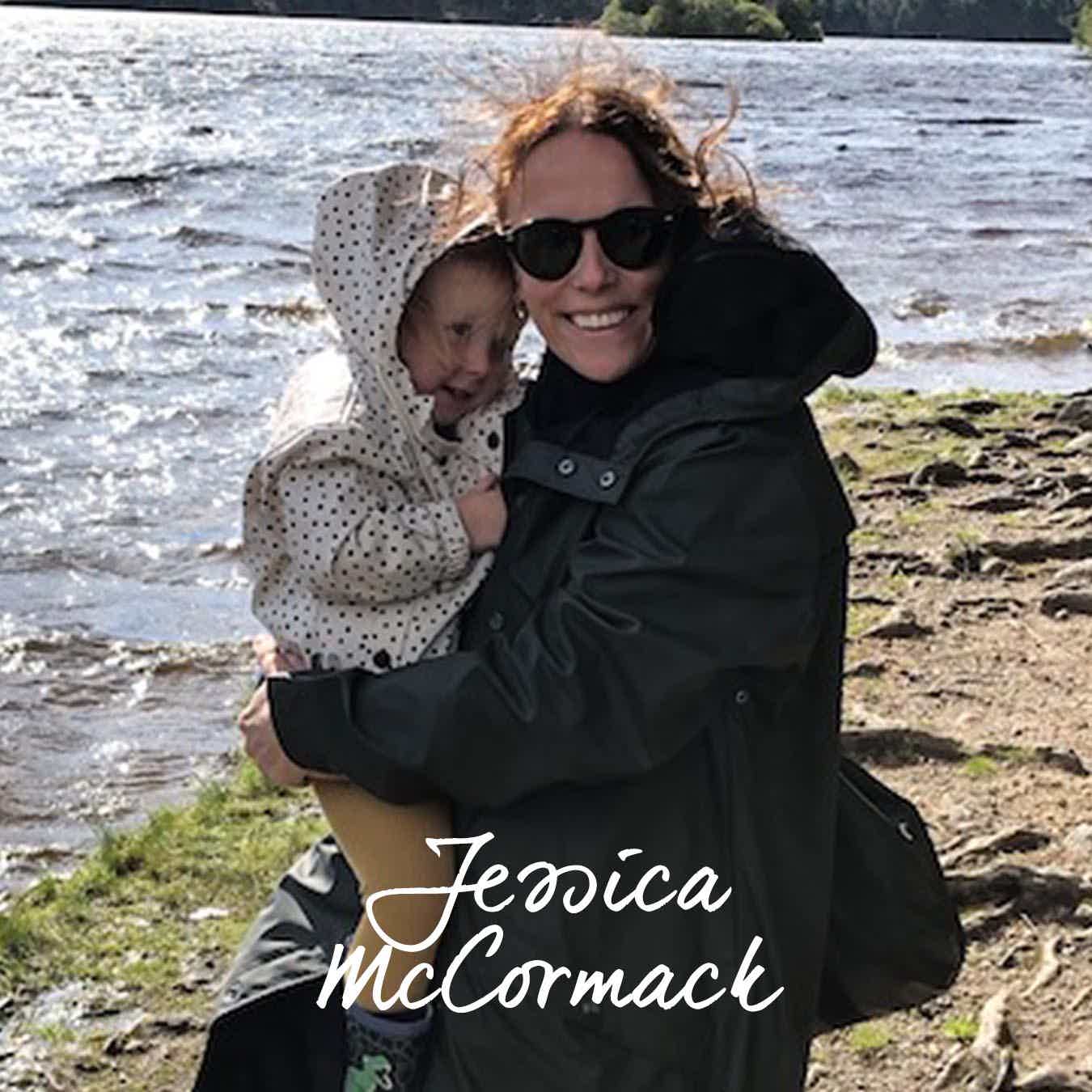 Jessica McCormack is a jewelry designer whose pieces stay true to vintage methods of creation in order to manufacture pieces built to last a lifetime. She grew up in Christchurch, New Zealand and her father was an antiques dealer so she spent her childhood surrounded by unusual furniture and vintage pieces. Jessica then moved to London aged 25 to take up an internship at Sotheby's and opened her appointment-only workshop in Clerkenwell in 2008. Rihanna was one of her first customers. She believes deeply in creating heirlooms that will be passed down for generations - the connection between Jessica's pieces and generational ties is something unique to her brand and something that all who value family surely hold close.
"Jessica is one of the kindest, funniest and genuine people I know. She can do anything, raising three children while also creating the most beautiful jewelry collections. She's also one of my best friends."
- DR. BARBARA STURM
---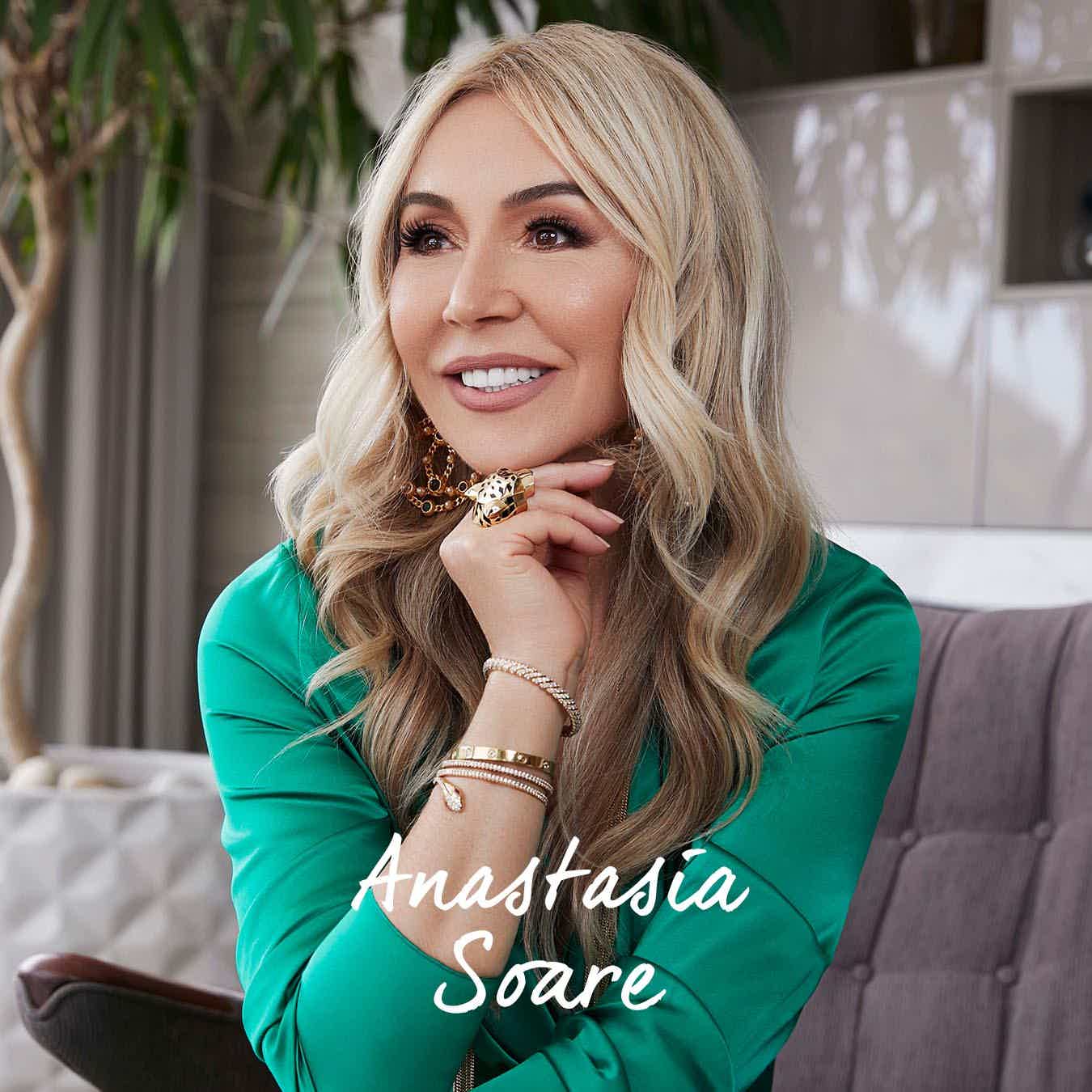 Anastasia Soare is the founder of the world famous makeup and beauty brand 'Anastasia Beverly Hills' and a dear friend of Barbara's. She is undoubtedly well known for her innovative eyebrow products - and today they are sold in over 25 countries - and she has achieved worldwide recognition for some of her bestselling products, including the Brow Wiz and Brow Definer. Anastasia started her business in a little studio in Beverly Hills, where she was taking care of her clients eyebrows. She is proof that if you put your heart, mind and work into something that you are truly passionate about, you can achieve almost anything.
"When it comes to business advice, Anastasia is who I ask. She's one of the coolest women that I know and I see her as a mentor and inspiration to so many of us women. We share the same philosophy and work ethic and whenever I read her interviews I always feel very connected to everything she believes. We both really believe in the patient/client coming first."
- DR. BARBARA STURM
---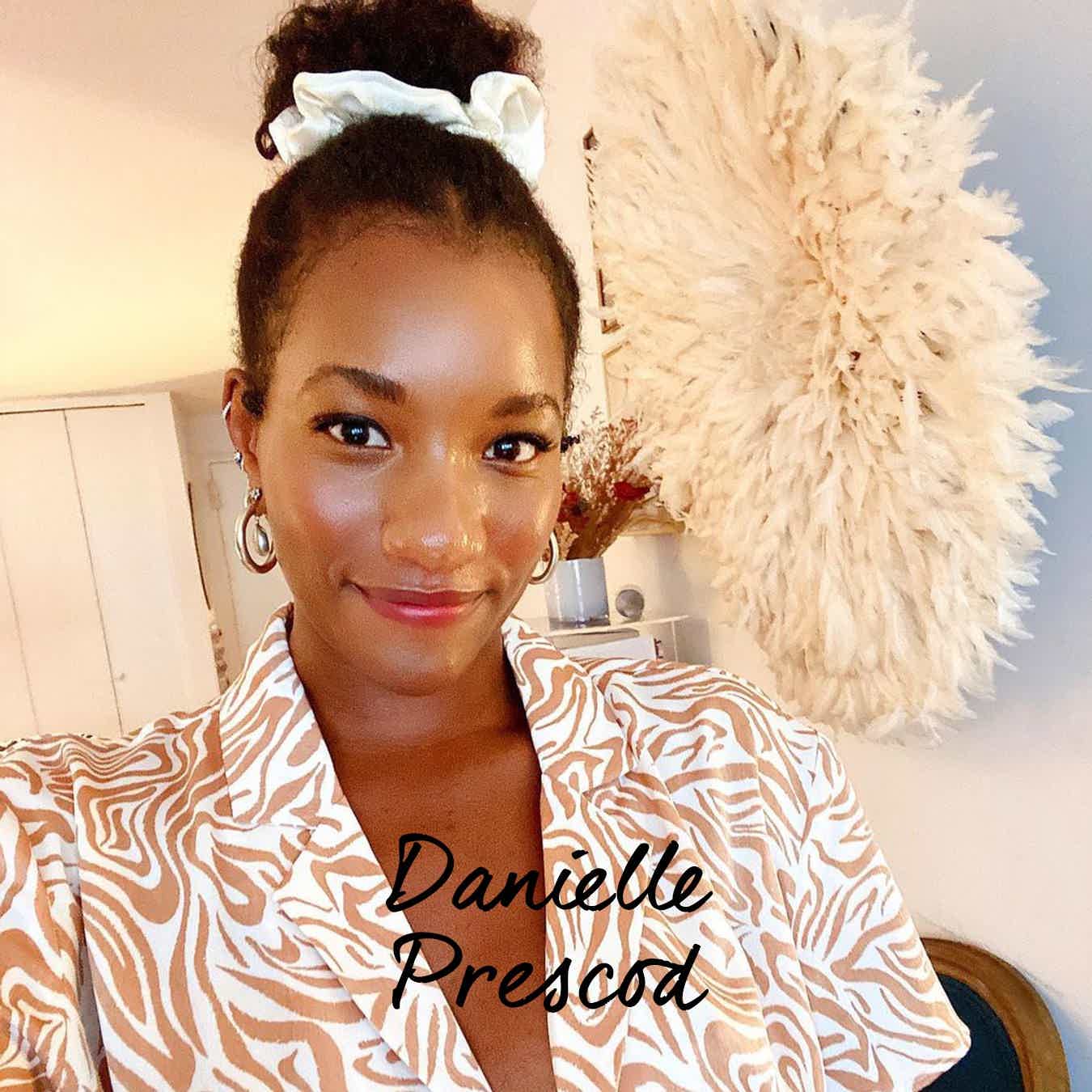 Danielle Prescod is a fashion editor who has featured in magazines such as ELLE, Allure, InStyle, Black Entertainment Television (BET), Harper's Bazaar, Marie Claire, Coveteur. In 2020 Danielle launched 2 Black Girls, also known as 2BG with Chrissy Rutherford. The consulting agency aims to "fix fashion" and shine a light on the racist foundations that have been upheld in the industry. Danielle is outspoken on her own Twitter account, advocating for women of color and speaking on injustices that the industry as a whole has perpetuated as well as launching an Anti-Racism seminar at 2BG with a mission to make the fashion industry more inclusive.
"Danielle is such a strong soul. I love her because she is so authentic in her doing and strongly lives the things that she believes in, which is one of the best skills you can have - to really live your beliefs. She has been such a supporter and part of our roundtable since the last five years and also such a good friend. She is building her own business now. It's so great to know her."
- DR. BARBARA STURM
---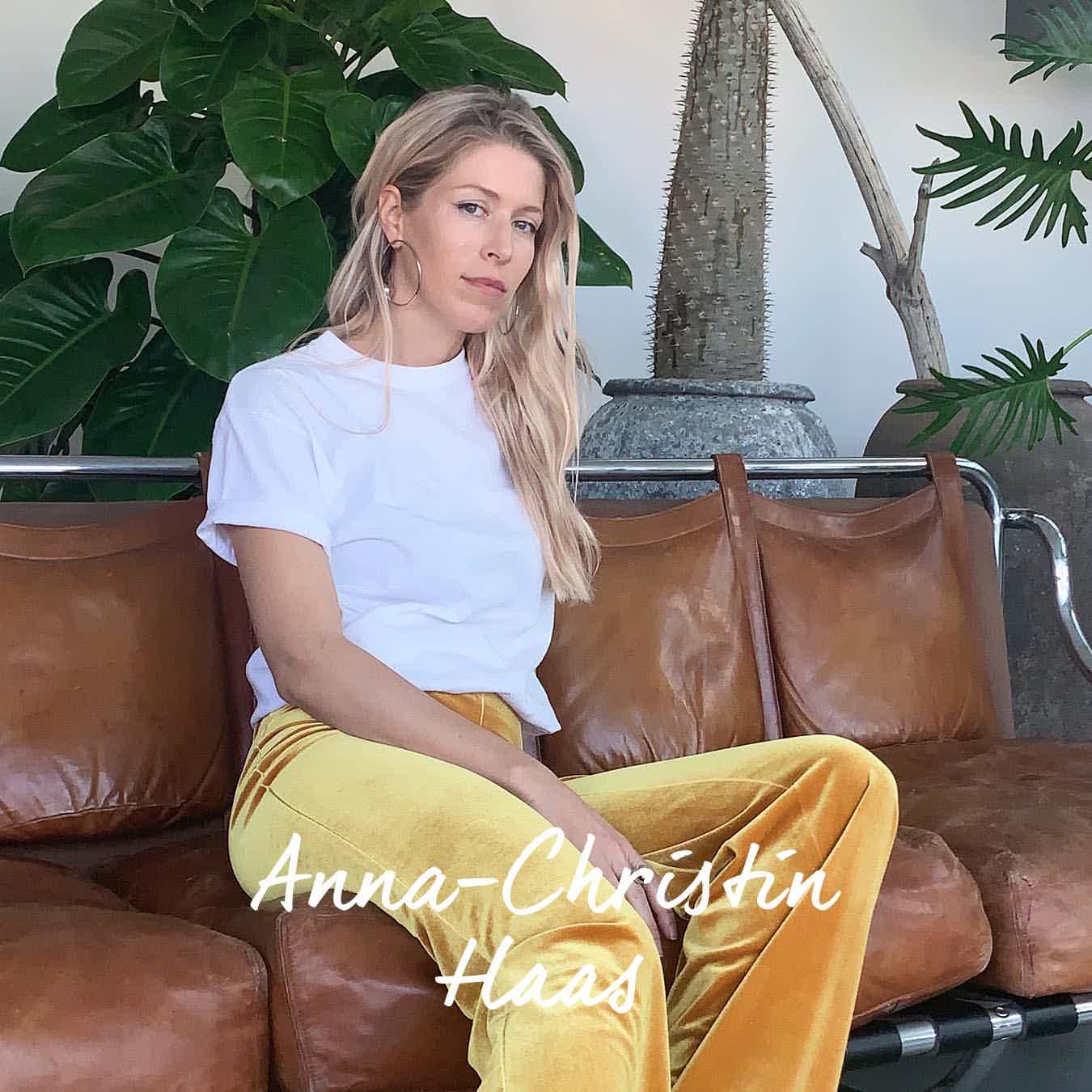 Anna-Christin Haas is the co-founder and design director at Galvan London; your destination for classic, cool and modern evening wear. She co-founded Galvan with three of her friends in 2014, and their pieces are sold at various fashion retail destinations such as Net-A-Porter, Matches, Moda Operandi and more. The brand has also established a fanbase of celebrities who wear the designs to events such as the Golden Globes and Oscars, including Gwyneth Paltrow, Sienna Miller and Eliza Gonzalez. Prior to co-founding Galvan, Anna studied design at a university in Düsseldorf and worked for the fashion label Jasmine Di Milo, stunning with her talent for creating beautiful and unique pieces.
"I love Anna so much. She is one of the most hardworking and talented women that I know – she's not only one of my dearest and best friends, she's also my neighbor, my sister, my stylist and one of my biggest supporters. She is one of the most gifted designers and I respect her so much for everything she is."
- DR. BARBARA STURM
---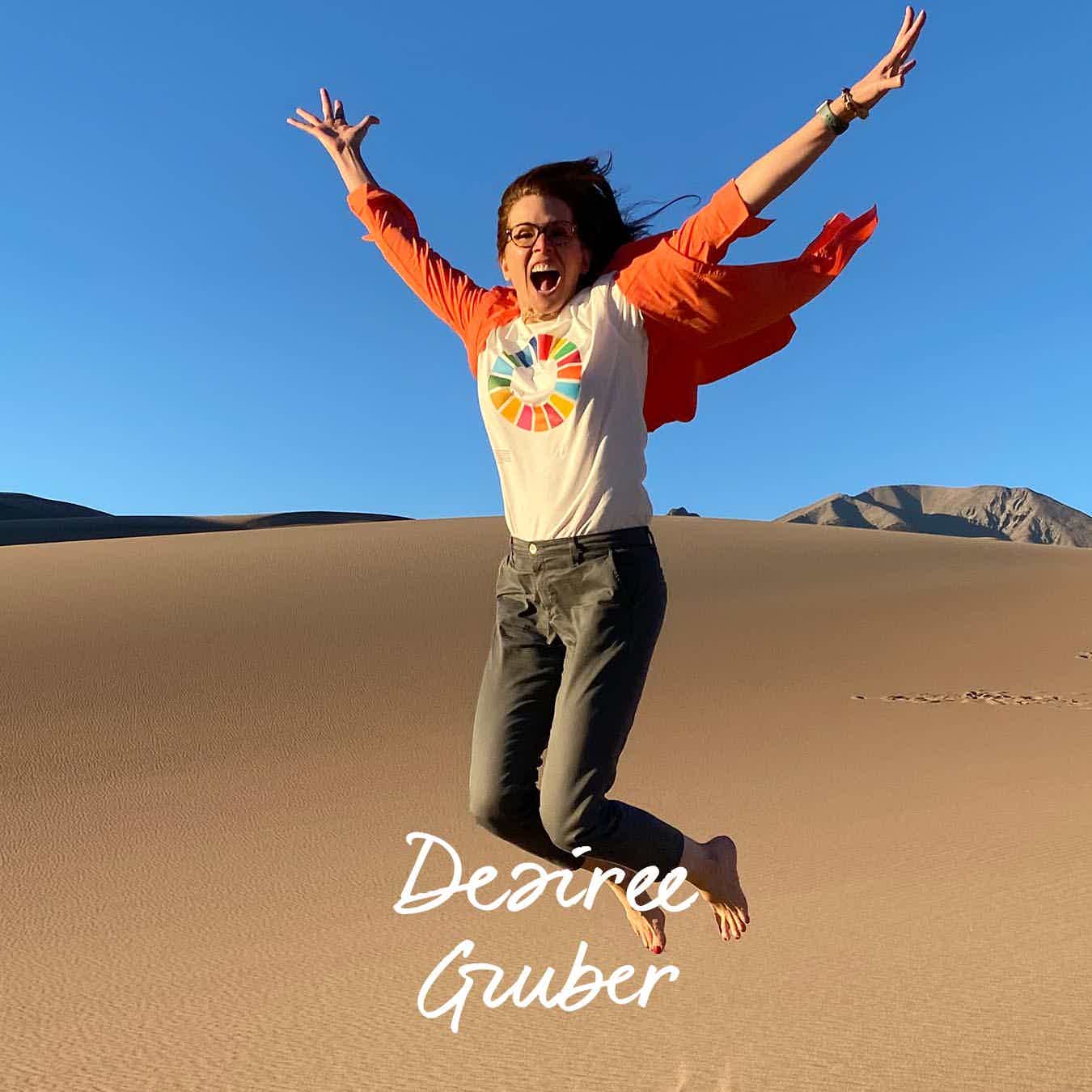 Desiree is an entrepreneur, television producer and business woman. Amongst other things, Desiree executive produced the successful and widely known fashion reality TV show 'Project Runway' and founded the production company 'Full Picture' in 1999, which she is also the CEO of. With 'Full Picture' and her venture fund DGNL, it is her aim to help her clients in telling "their stories and launching new ideas into the world" as well as support women founders, entrepreneurs and C-suite executives. To add, Desiree is on the board of several organisations including UNICEF USA, God's Love and We Deliver.
"Desiree is the toughest, most connected and hardest working woman. She makes everything happen. She is a force of magical skills and I so love her. Wherever she is, magic happens."
- DR. BARBARA STURM
---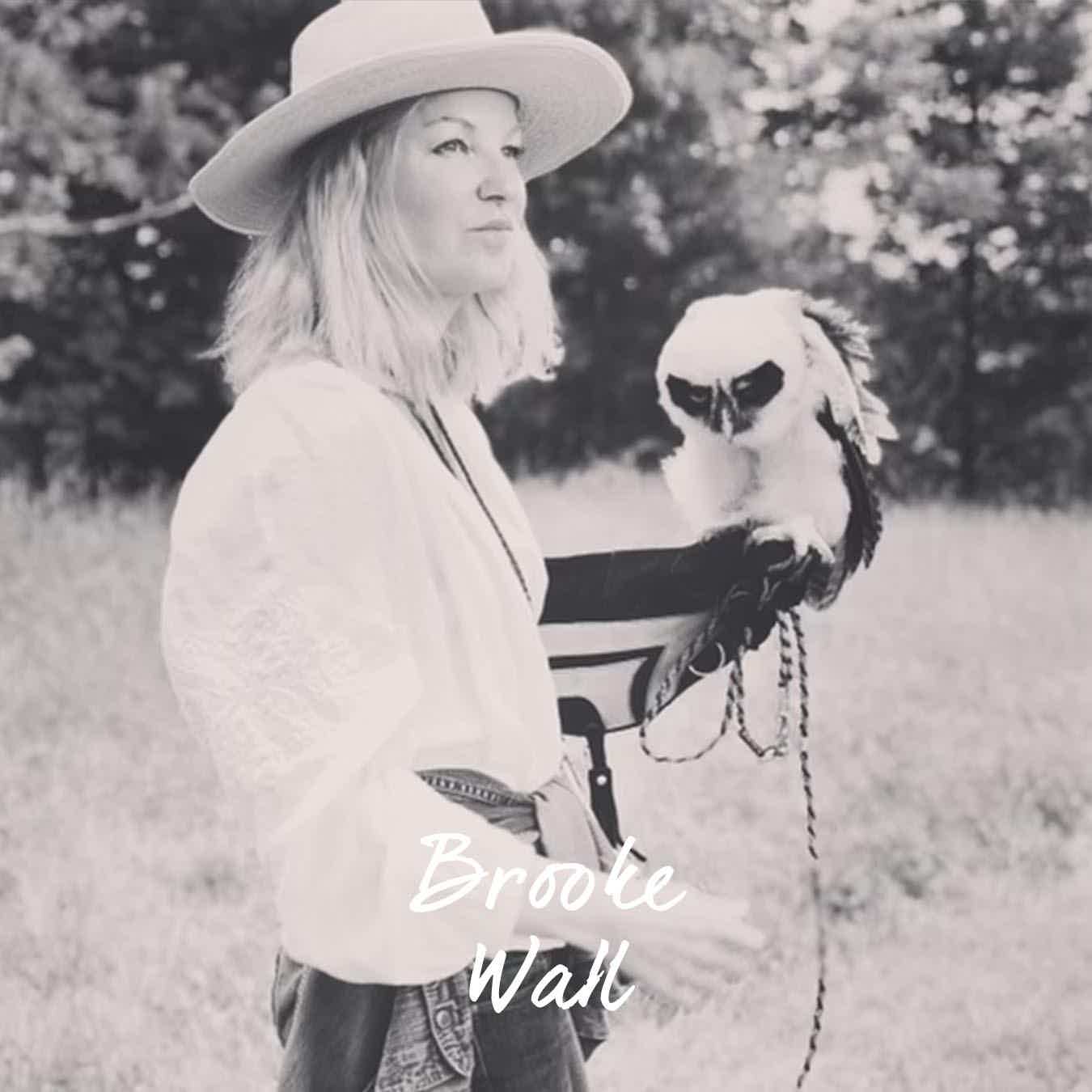 Described as someone who has "single-handedly created the cult of the celebrity stylist" Brooke Wall is the founder of The Wall Group, a management company representing over 150 of the best and biggest makeup artists, stylists, manicurists, and hairstylists in fashion. Brooke began her career in London, where she worked for Oribe Canales, a hair stylist who was well known in the 1990s and worked with the likes of Christy Turlington, Linda Evangelista and Naomi Campbell. She then assisted in setting up the beauty section of Ford Models and six months later, set up her own company. In her 14-year career, the executive has seen high profile red carpet events such as the Oscars take the centre stage of the agency's work, providing stylists to some of the world's biggest celebrities.
"I love Brooke. She is a great mentor and is always there to hop on a phone call and give advice. She has been an amazing friend to me and I am so impressed by everything she does."
- DR. BARBARA STURM
---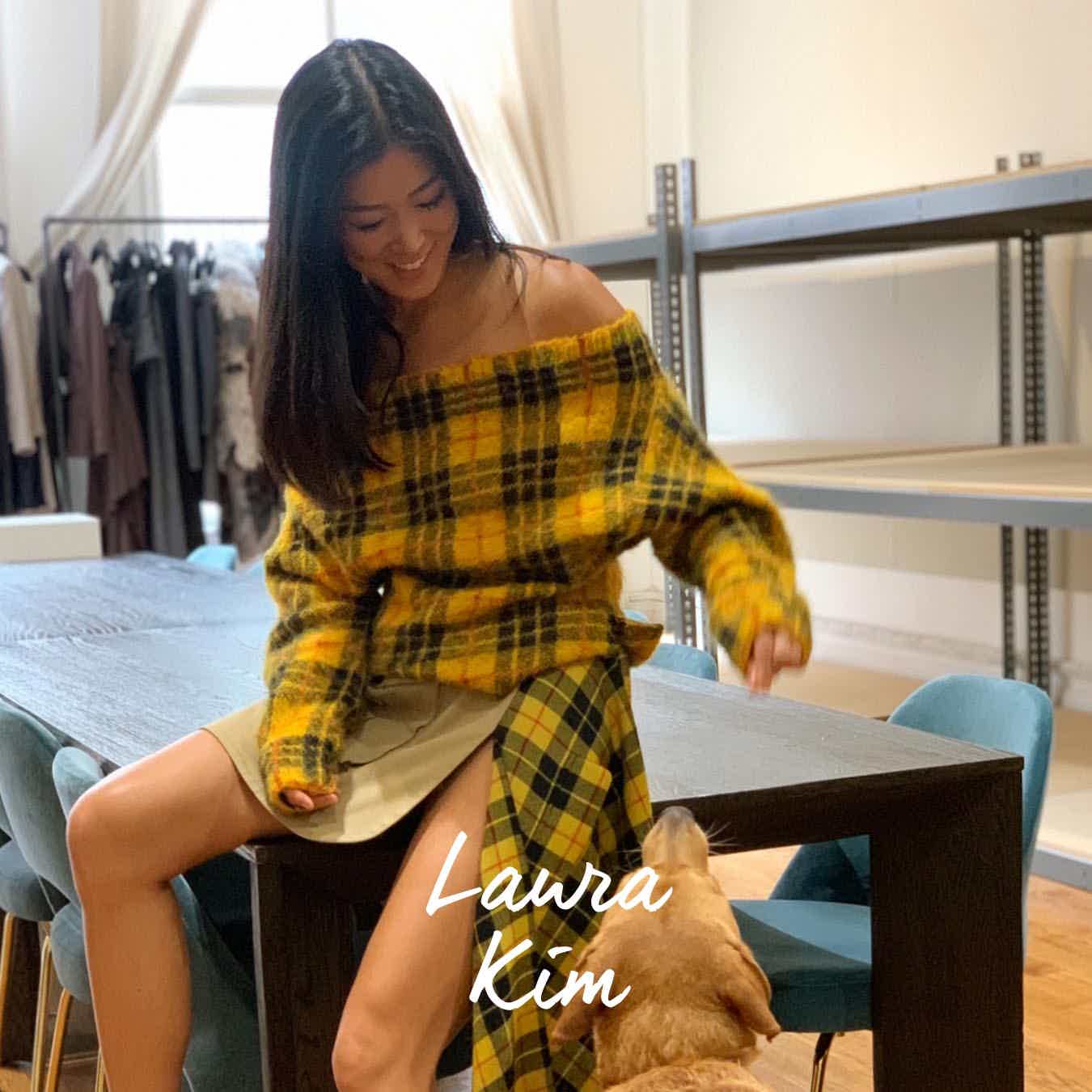 Laura Kim is the co-founder of her own clothing brand Monse and the creative director of Oscar De La Renta. Laura learned her skills in sewing, pattern making and sketching growing up in Seoul, South Korea and credits her critical eye for detail to her grandmother who at the time was a retired textile manufacturer. Monse, founded with Fernando Garcie, whom she met while working with Oscar De La Renta, is inspired by "menswear and classic tailoring with a deconstructed perspective," and Laura's true understanding of not only the fashion industry but also how to make a woman feel comfortable, beautiful and luxurious - all at the same time - is truly inspiring.
"Laura Kim is such a sweetheart and truly such a cool designer. I love what she is doing, she is a real entrepreneur and everything she creates looks beautiful and perfect; her designs and fashion. She is also such a good friend to me and I am incredibly grateful to have met her."
- DR. BARBARA STURM
---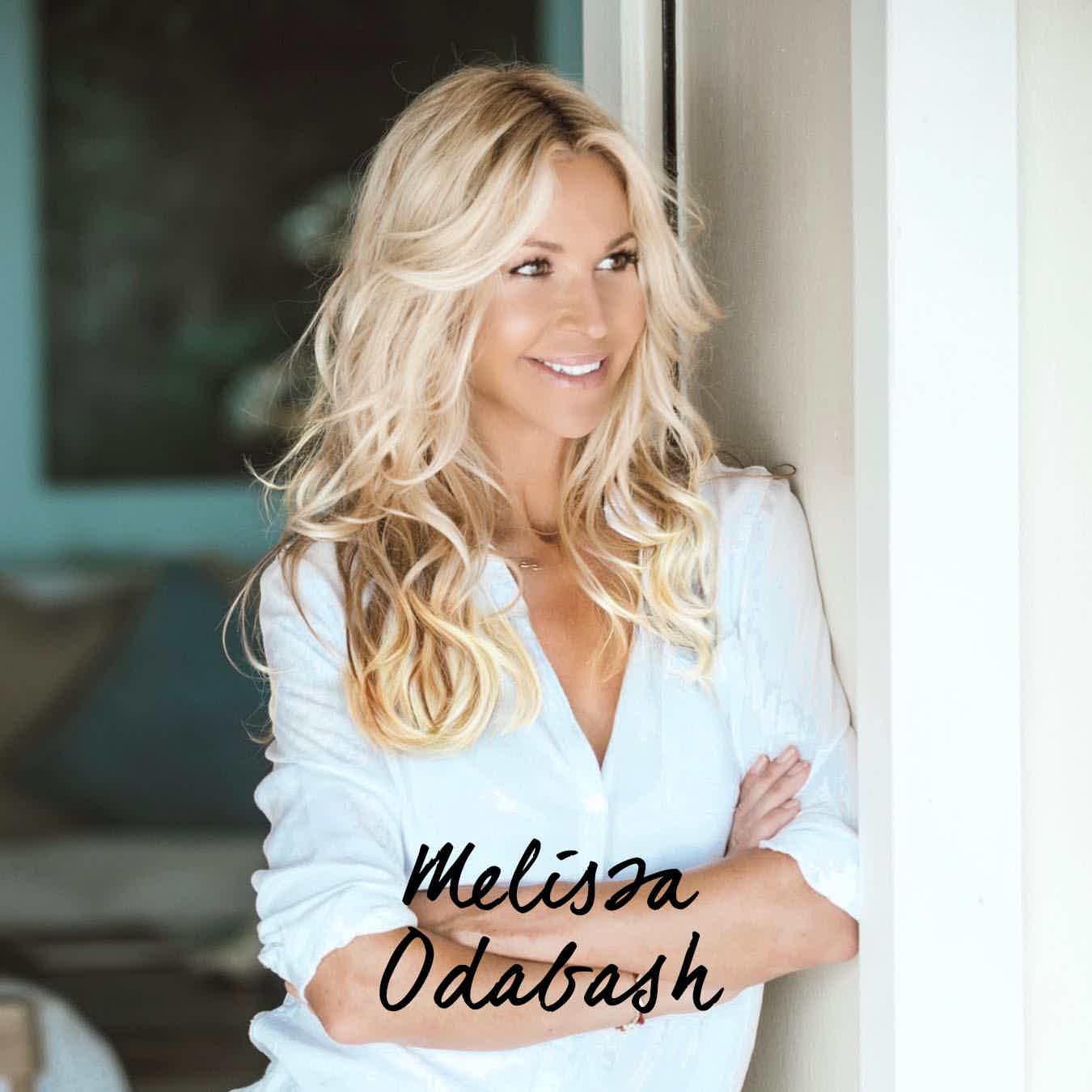 As a former swimwear model, Melissa understood what women were missing and needing from their swim and beachwear, and what makes them feel good and comfortable in their own skin. This led her to launching her first collection in 1999, which quickly caught the attention of major outlets and clients. Meanwhile, Melissa sells her pieces in more than 50 countries and over 500 retailers as well as her own stores. She also collaborated with other franchises over the years, including Victoria's Secret and Goop, to create the perfect bikini for their respective outlets. Philanthropically, Melissa has worked with and supported numerous organisations such as Future Dreams Breast Cancer Charity and Fashion for Relief.
"Melissa Odabash is one of the most fun women I know. She looks incredible, she is full of life, super hard working and just an amazing friend and supporter. I am so grateful for having her in my life."
- DR. BARBARA STURM