For all the moms and new mommy's out there, we know you want the best for your little ones and that includes their skincare. A baby's skin is very delicate and prone to developing rashes, dryness, spots and redness - especially during the first few months of its life. Dr. Barbara Sturm's anti-inflammatory approach applies to all skin types, ages and concerns - her dedicated BABY & KIDS COLLECTION, which was formulated after the birth of her own daughter, Pepper, was especially created to meet the needs of delicate baby skin. Read on for more about what makes babies skin unique and how Dr. Sturm approaches skincare for children and newborns.
What Makes Babies Skin Different?
Young skin looks, feels and is fundamentally different to adult skin. For starters it is physically much thinner - five times thinner to be exact - and although it has the same number of layers as adult skin, each layer is more delicate. It's also not as well equipped to protect itself from outside aggressors as well as well as harsh ingredients found in fragranced products. This is because the cells of the outermost layer are less tightly packed than adult skin and the sweat and sebaceous glands are also less active, meaning the protective skin barrier is relatively weak. But not to worry! There is a way to preemptively protect your baby's skin, and it starts with ingredient science.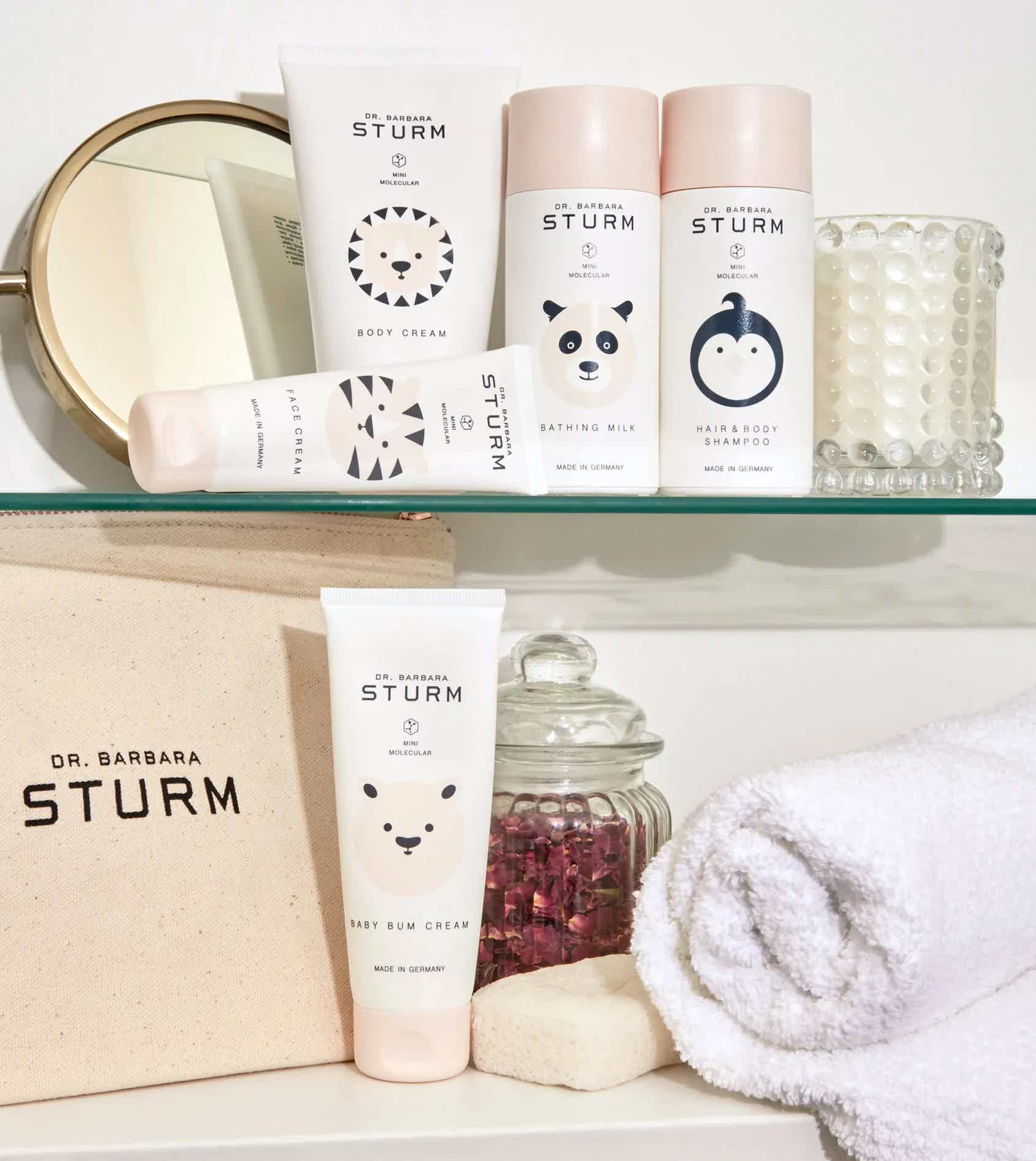 How to Care for Your Baby's Skin
Start out by being very cautious about the products you invest in. Just because a hair or skin product says it's for children doesn't make it automatically safe or desirable. As a rule of thumb, the ingredients you should keep away from are synthetic fragrances, mineral oil, parabens, phenoxyethanol and sodium lauryl sulfate as well as alcohol. Instead opt for products with a small amount of nourishing and baby-safe ingredients and when you can, use natural remedies like milk baths. Milk baths should be prepared with a gallon of fat-rich whole milk (fatty milk hydrates and soothes the skin and also contains Lactic Acid, which gently exfoliates flaky and dead skin without any abrasiveness) which you simply add into warm water. After bathing, use a moisturizer to help seal in hydration and maintain your baby's natural skin barrier and apply an SPF before sun exposure.
Dr. Barbara Sturm's Baby & Kids Collection
If you're new to the Collection, Dr. Sturm's curated BABY & KIDS Sets are a good place to start. The new BABY & KIDS ESSENTIALS features the BABY & KIDS BATHING MILK - a gentle, calming bath soak formulated to maintain the skin's natural softness and the BABY & KIDS BUM CREAM - an ointment formulated to soothe and nourish delicate skin after each diaper change. And the BABY & KIDS BODY SET includes the BABY & KIDS BODY CREAM - a lotion that helps preserve the skin's natural softness and the BABY & KIDS FACE CREAM, which is formulated to protect against harsh weather and create a barrier against the elements.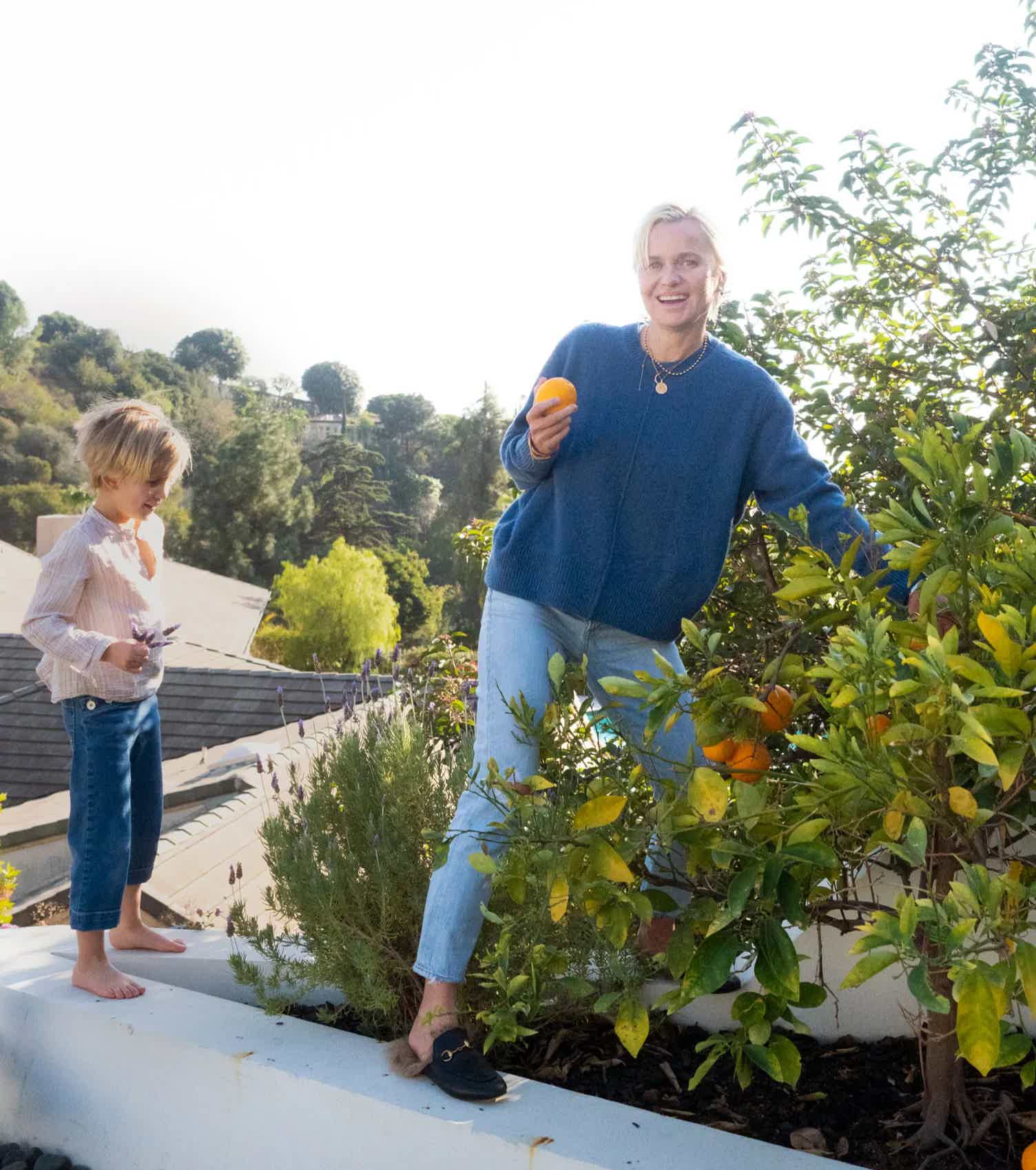 ---
MOMS & KIDS MASTERCLASS WITH DR. BARBARA STURM AND NICKY ROTHSCHILD
---