Elle Macpherson shares her favorite products for a healthy, summer glow and reveals the skincare trick she relies on to wake up with a smooth and radiant complexion.
@WELLECO | @ELLEMACPHERSON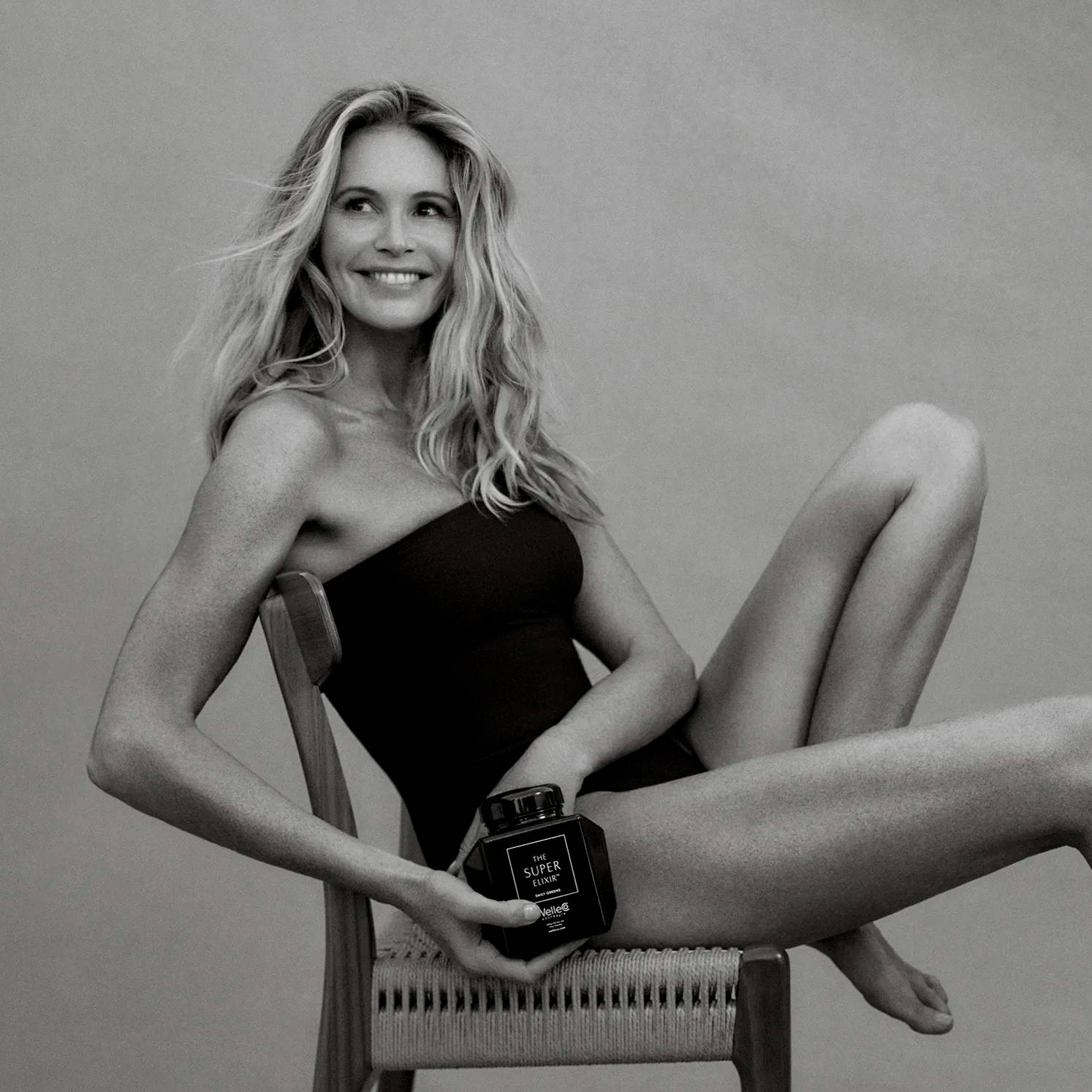 "I love Dr. Barbara's Sturm products because I trust the science behind her formulations and the integrity of her brand. I've seen a huge improvement in my skin since I began using her products daily in conjunction with my WelleCo ingestible beauty routine. When I'm being diligent with my skincare, the results truly speak for themselves, and my skin has been looking so heathy that I often go without makeup. I use the Super Anti-Aging Face Cream to moisturise, the Sun Drops SPF50 for protection and the Glow Drops for radiance and that's all I'll need before I'm out the door! I'll often use the Hydrating Face Mist to keep my face looking and feeling fresh for zoom calls and during the warmer weather. At night, I layer the Super Anti-Aging Serum beneath the Face Mask before bed, then wash it all off in the morning – it leaves my skin so smooth and glowing."
– WelleCo Founder, Elle
The soothing, stress-free atmosphere of the space was created by architect Tobias Freytag. The aesthetic encapsulates the simple, yet luxurious spirit of the Dr. Barbara Sturm brand. Smooth concrete tables, delicate brass details, floating light fixtures and floor-to-ceiling windows are just some of the intricate design elements. A mirrored ceiling curves into the back wall of the space, adding a sense of infinity and serenity.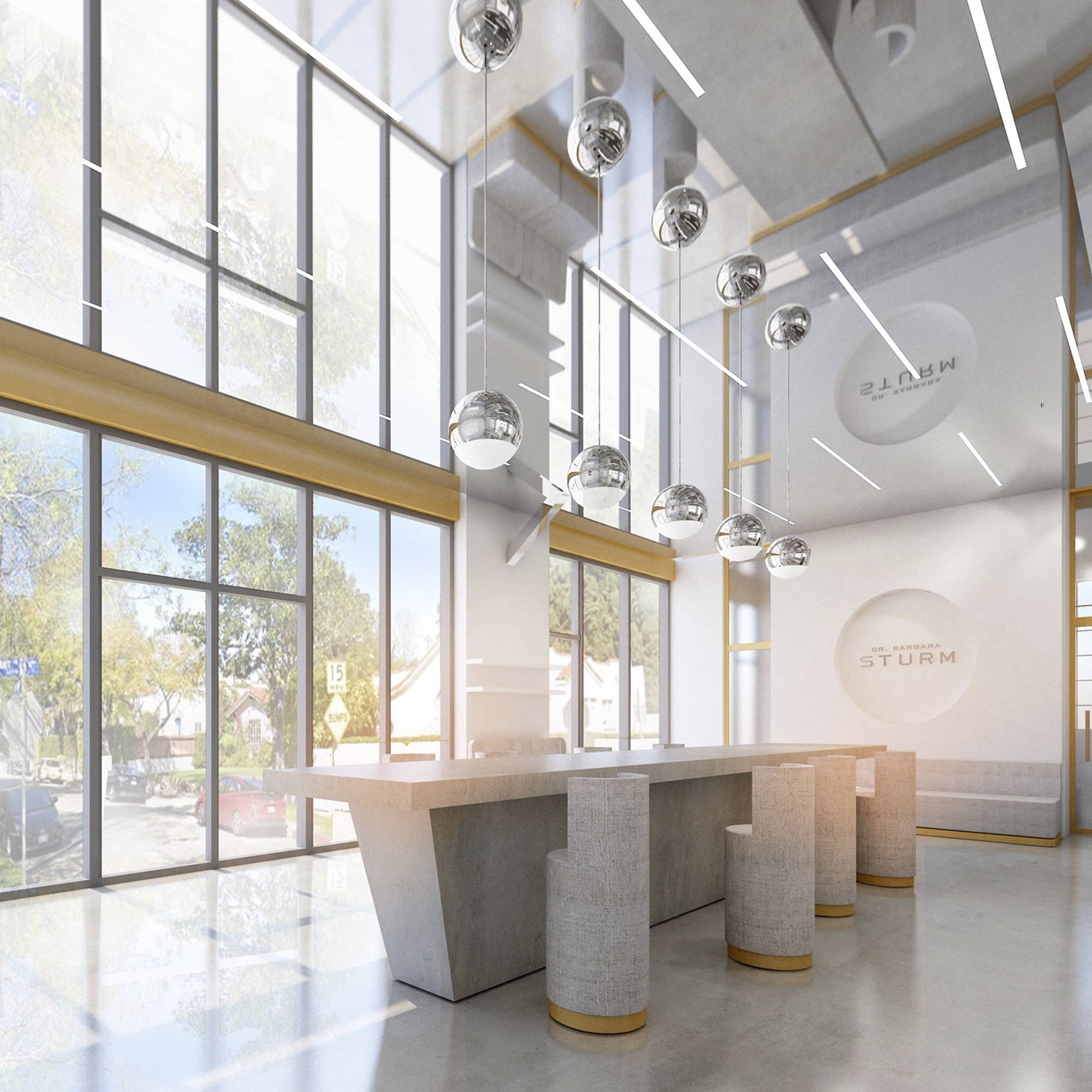 The Discovery Table allows customers to discover and try the full range of products while getting expert advice from an expert aesthetician. Dr. Sturm's experienced team will give personal consultations and help answer skincare questions. Interactive screens and tablets offer customers further product and lifestyle information at their fingertips. In addition, customers can attend masterclasses and community events to better understand skincare, healthy ingredients and how to pursue the anti-inflammatory lifestyle.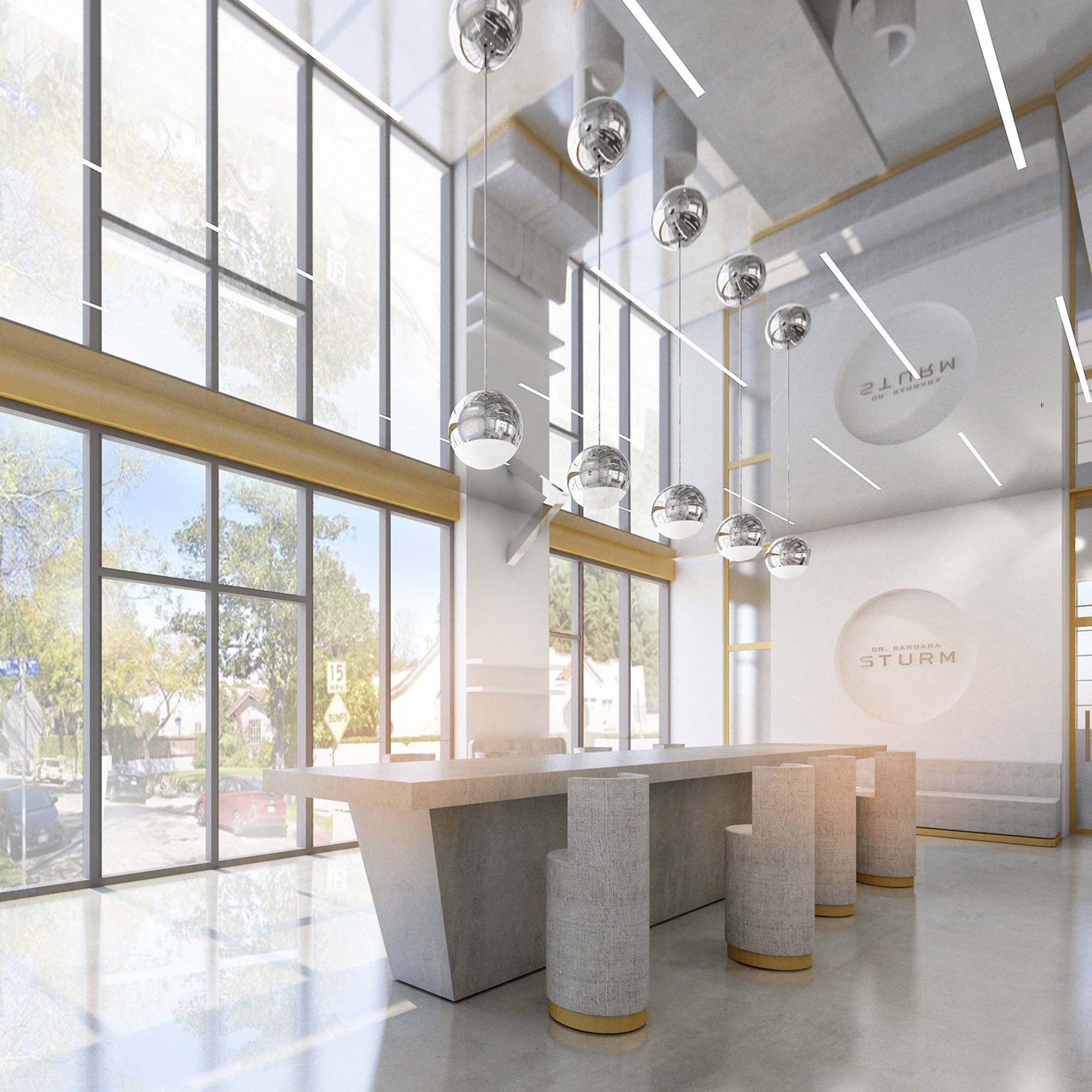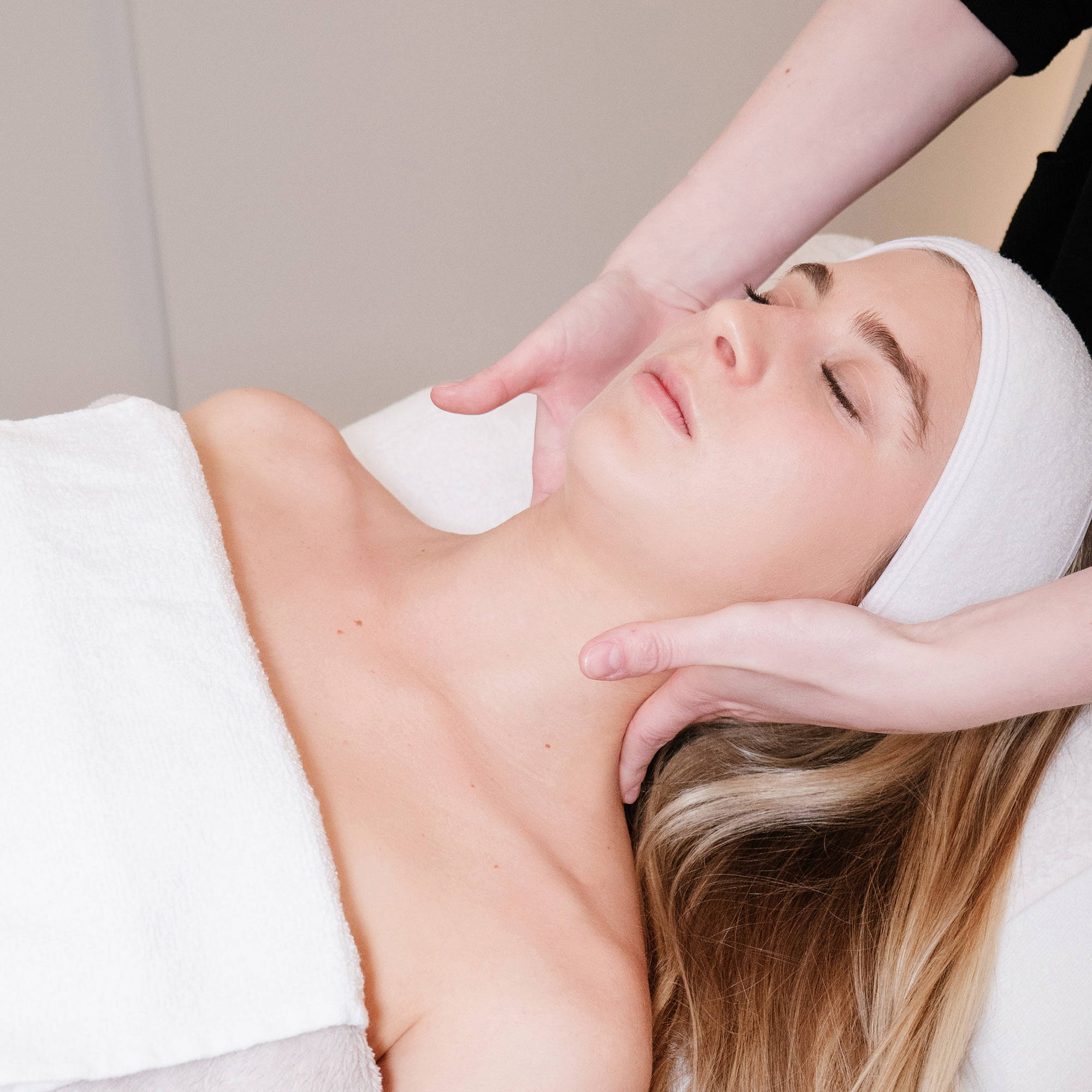 The LA Boutique & Spa accommodates three treatment rooms, two express facial rooms and two infrared saunas where customers can enjoy treatments from Dr. Sturm's wide-ranging spa menu, including the Super Anti-Aging Facial, Instant Glow Facial, Clarifying Facial, Brightening Facial, Darker Skin Tones Facial and Men's Facial. Dr. Sturm will also be premiering advanced beauty and wellness technologies at the LA Boutique & Spa.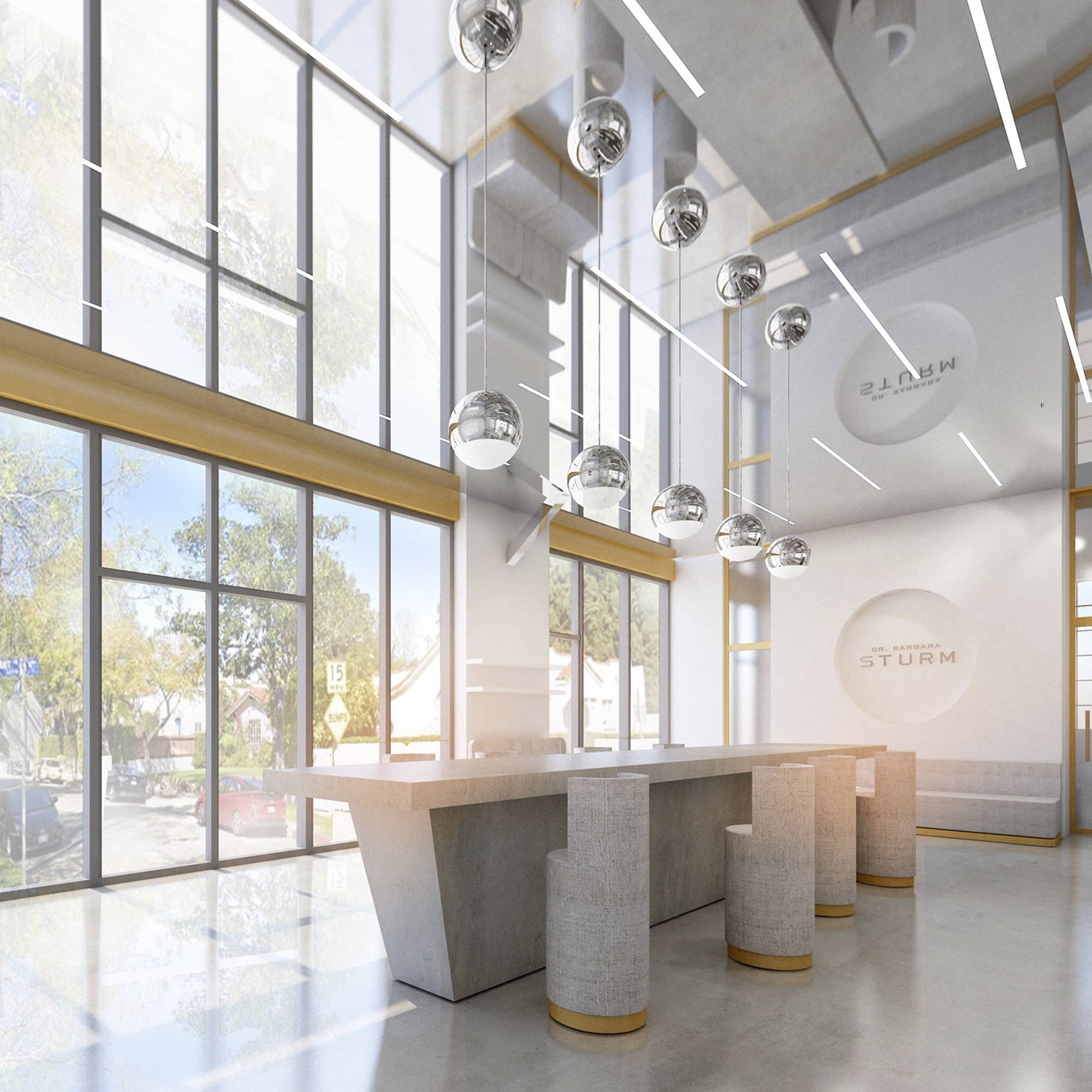 "It's been my dream to deliver the #SturmGlow to Los Angeles. LA is the most advanced beauty and wellness city in the world. It is a place where new ideas are born, tried and adopted, especially in beauty, health and wellness. LA has also become a spiritual second home to me: I met my husband and got married in Los Angeles and have so many wonderful friends here. I simply love to be here."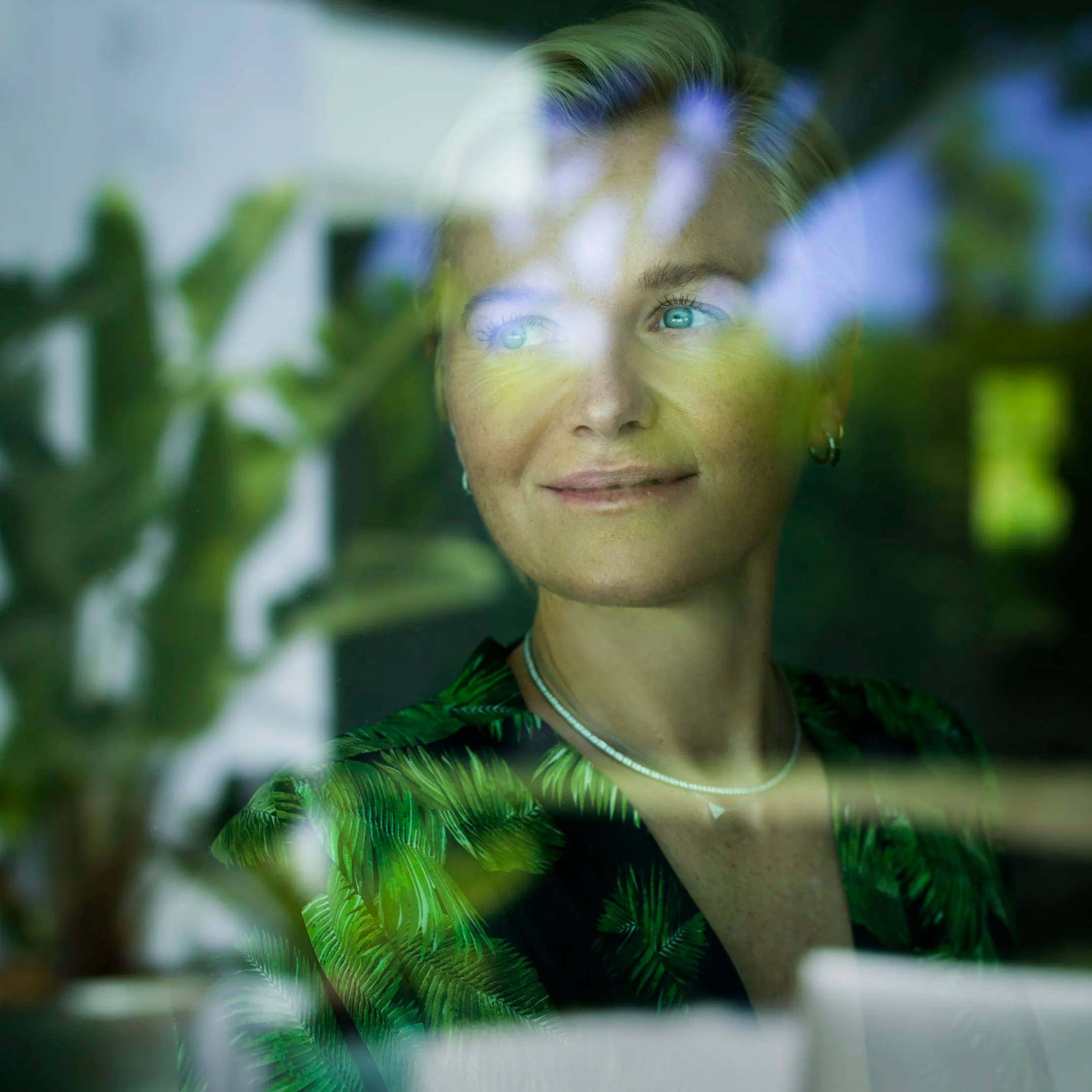 SKIN SCHOOL WITH DR. BARBARA STURM & ELLE MACPHERSON
Elle Macpherson joins Dr. Barbara Sturm for an educational masterclass focused on skincare, health and the benefits of living an anti-inflammatory lifestyle. Elle also shares some of her own secrets for maintaining inner wellness for good health, beauty and vitality.