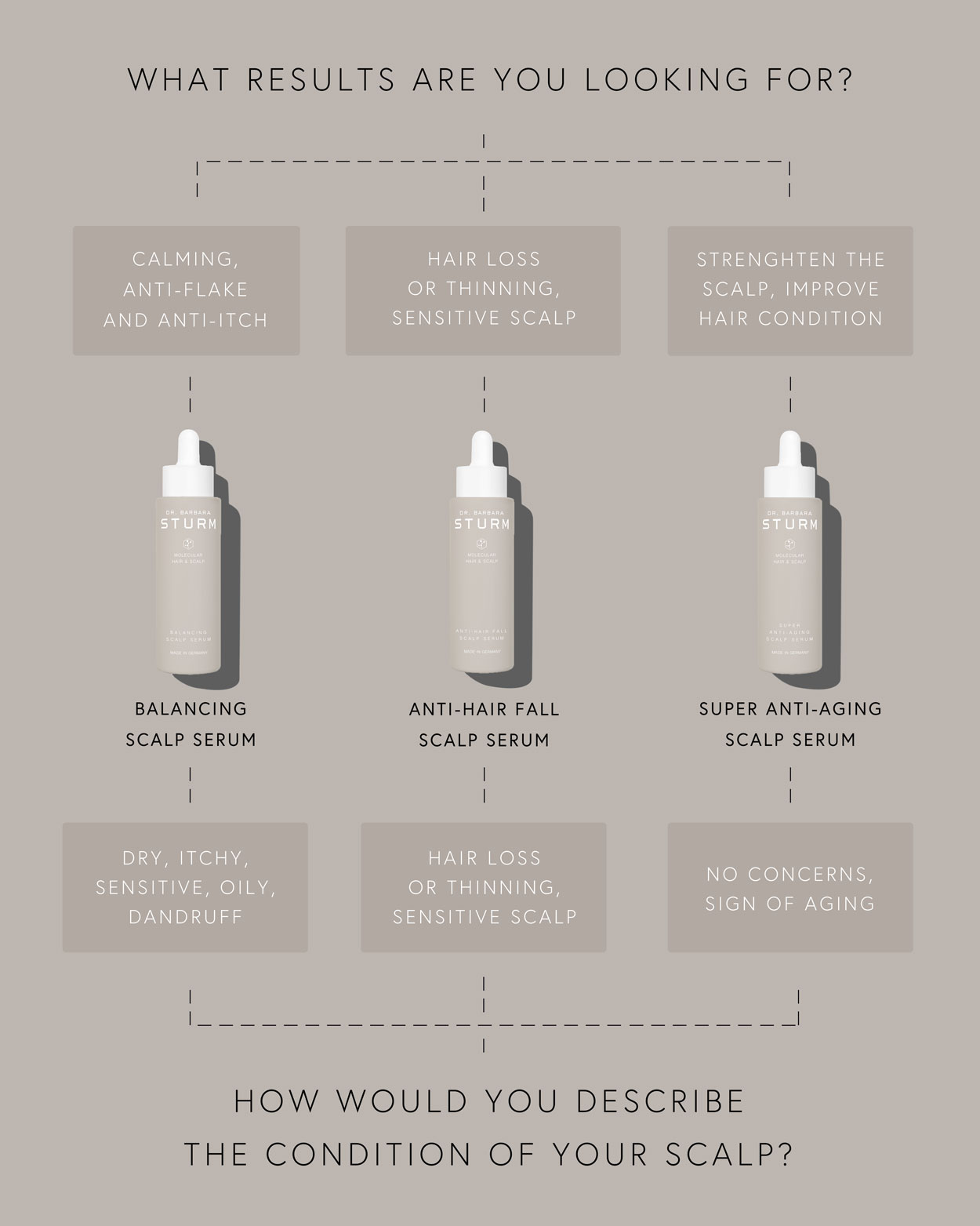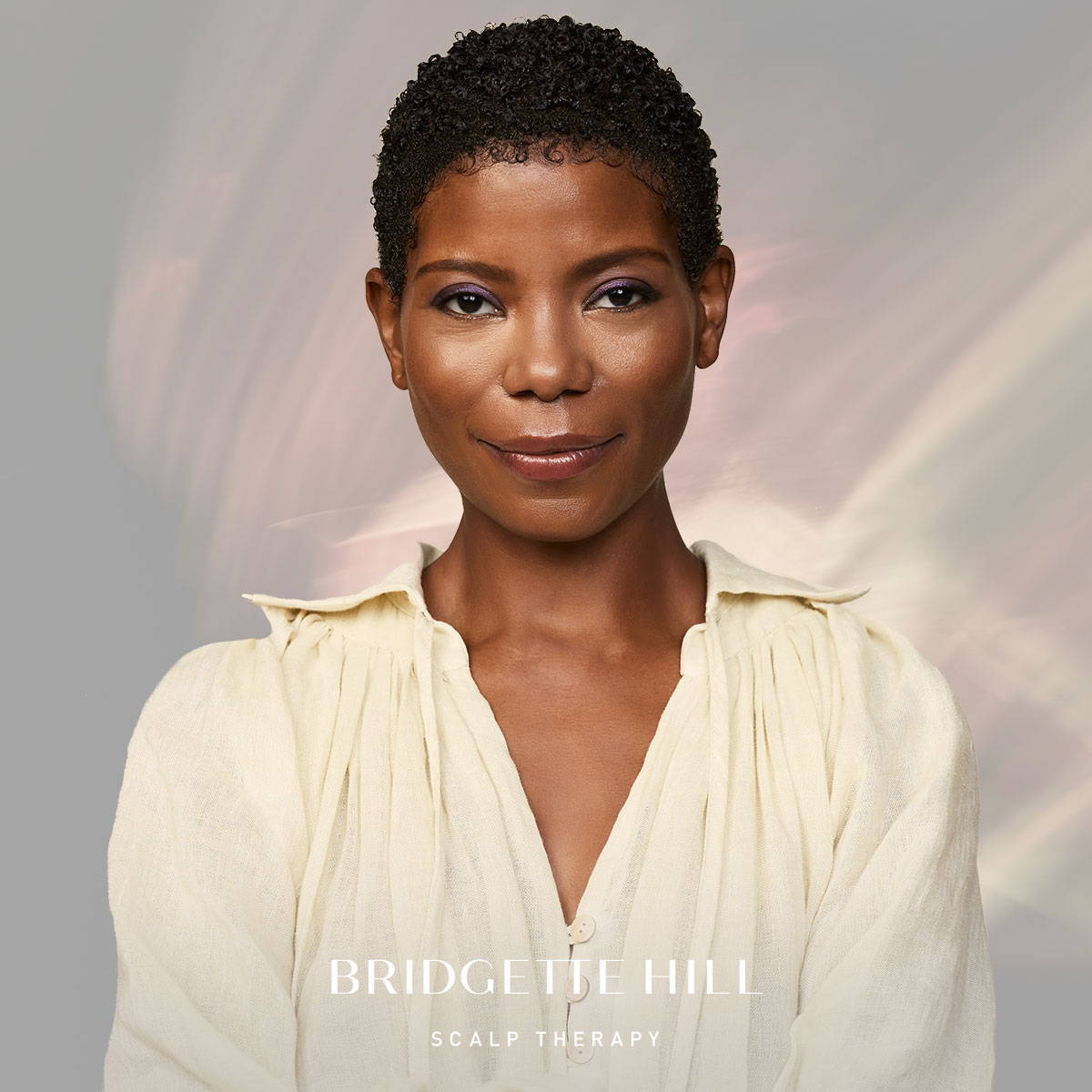 ---
by Bridgette Hill @thescalptherapist, certified trichologist, inventive colorist and founder of the Root Cause Scalp Analysis
SUPER ANTI-AGING
COLLECTION

"Science is unlocking the impact that oxidative stress and free radicals have on our scalp and hair, and the damaging effects they have on lipids, proteins, and DNA - all essential elements in scalp and hair health as we age. There is strong circumstantial evidence that oxidative stress is a root cause of graying hair and hair loss. The Super Anti-Aging Collection provides a solution by nourishing hair follicles and keeping the cells and tissues of the scalp thriving. As an advocate for preventive hair fall care, this collection is a must."
ADDITIONAL PRODUCTS TO COMPLIMENT YOUR ROUTINE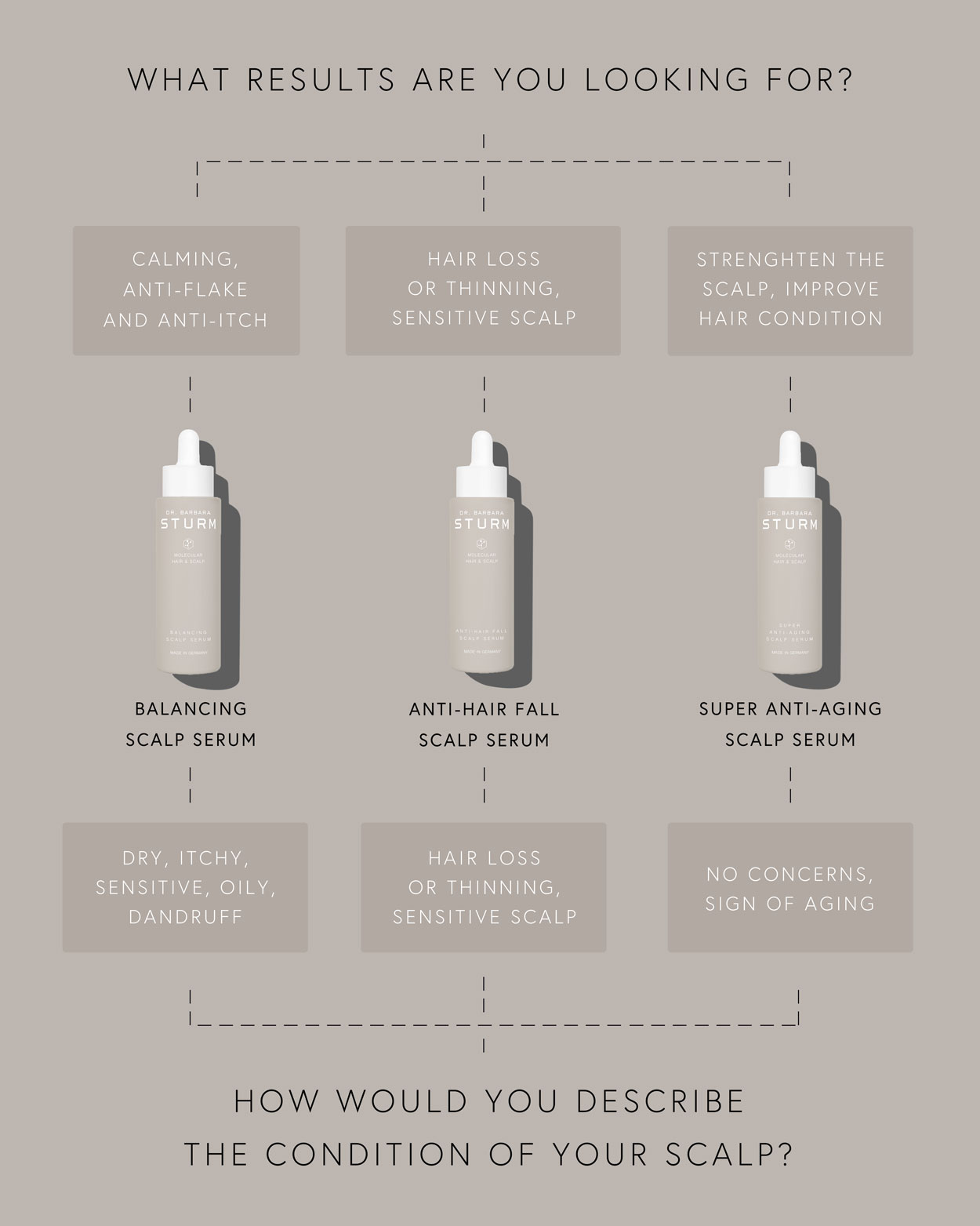 When should I apply the ANTI-HAIR FALL SCALP SERUM?

The ANTI-HAIR FALL SCALP SERUM can be applied directly to the scalp after shampooing or to a dry scalp as desired.
Can the ANTI-HAIR FALL SCALP SERUM help with hair growth?
The ANTI-HAIR FALL SCALP SERUM promotes strong, healthy-looking hair, provides radiant shine, vitality and volume and is fundamentally nourishing to the scalp. Extracts of Camellia and Larch nourish the hair follicle, strengthen the hair, and reduce hair fall while Pro-Vitamin B5 helps nourish and repair the hair shaft and achieves an 'anti-splitting effect' by reducing hair breakage.