At Dr. Barbara Sturm, we like to provide you with everything you need to take the best care of your skin. However, there are some hidden gems you may not have yet come across; from the SCALP SERUM, that provides your scalp with intensive health benefits as well as promotes naturally shiny hair, to the V WASH, a gentle cleansing gel that helps maintain the microbiome of intimate female skin, there is so much more to discover. Read on to find out which Dr. Sturm products you didn't know your skincare regimen needed – until now.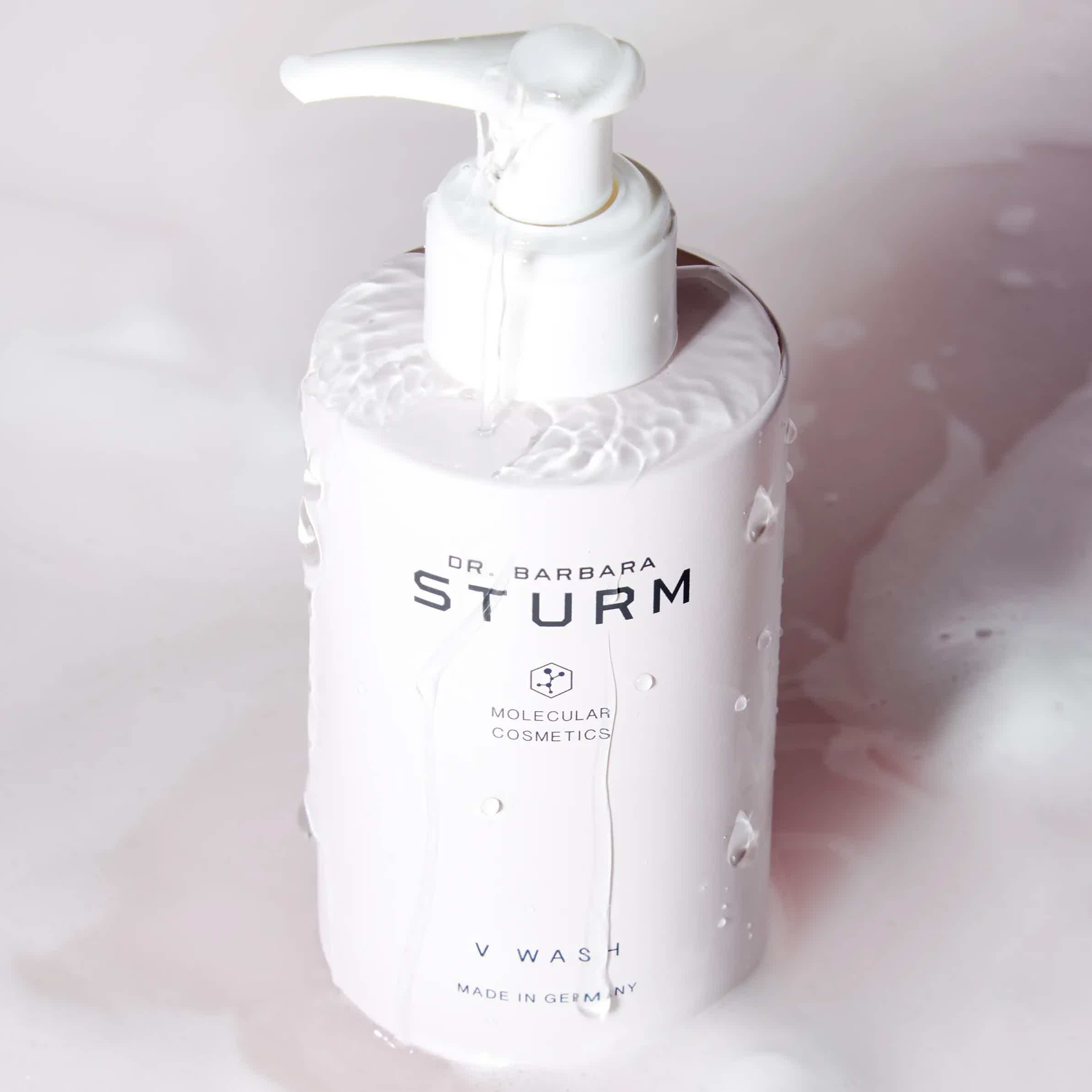 A shower essential, the mild V WASH gently cleanses the intimate area, without removing natural oils or moisture from the skin or disturbing its natural pH (soaps and shower gels can have a high pH which causes irritation and dryness and affects the skin's bacterial flora). It also contains Pre- and Probiotics that help maintain the microbiome of the skin, Panthenol and Glycerine which soothe and moisturize the skin and Purslane Extract which helps reduce irritation.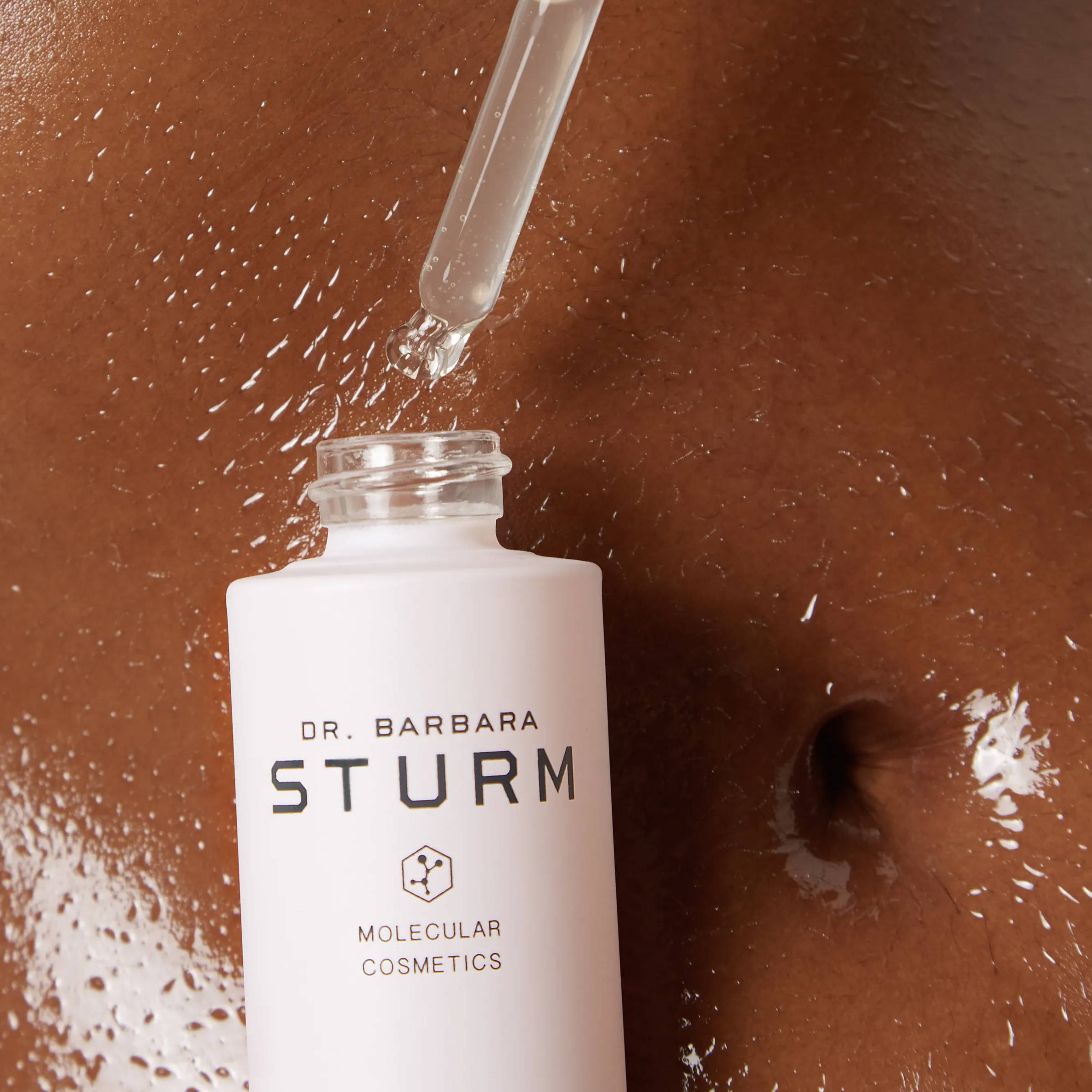 Developed to be used in tandem with the V WASH, Dr. Sturm's V DROPS hydrate, soothe and balance the skin using a combination of advanced ingredient science. Precious Ruby Stone Powder and Pre-and Probiotics support the skin's microbiome and Prickly Pear Extract provides calming and moisturising benefits post-shave. The V DROPS also contain Gurmar Plant Extract – a unique ingredient which, with regular use, can help reduce hair growth and density.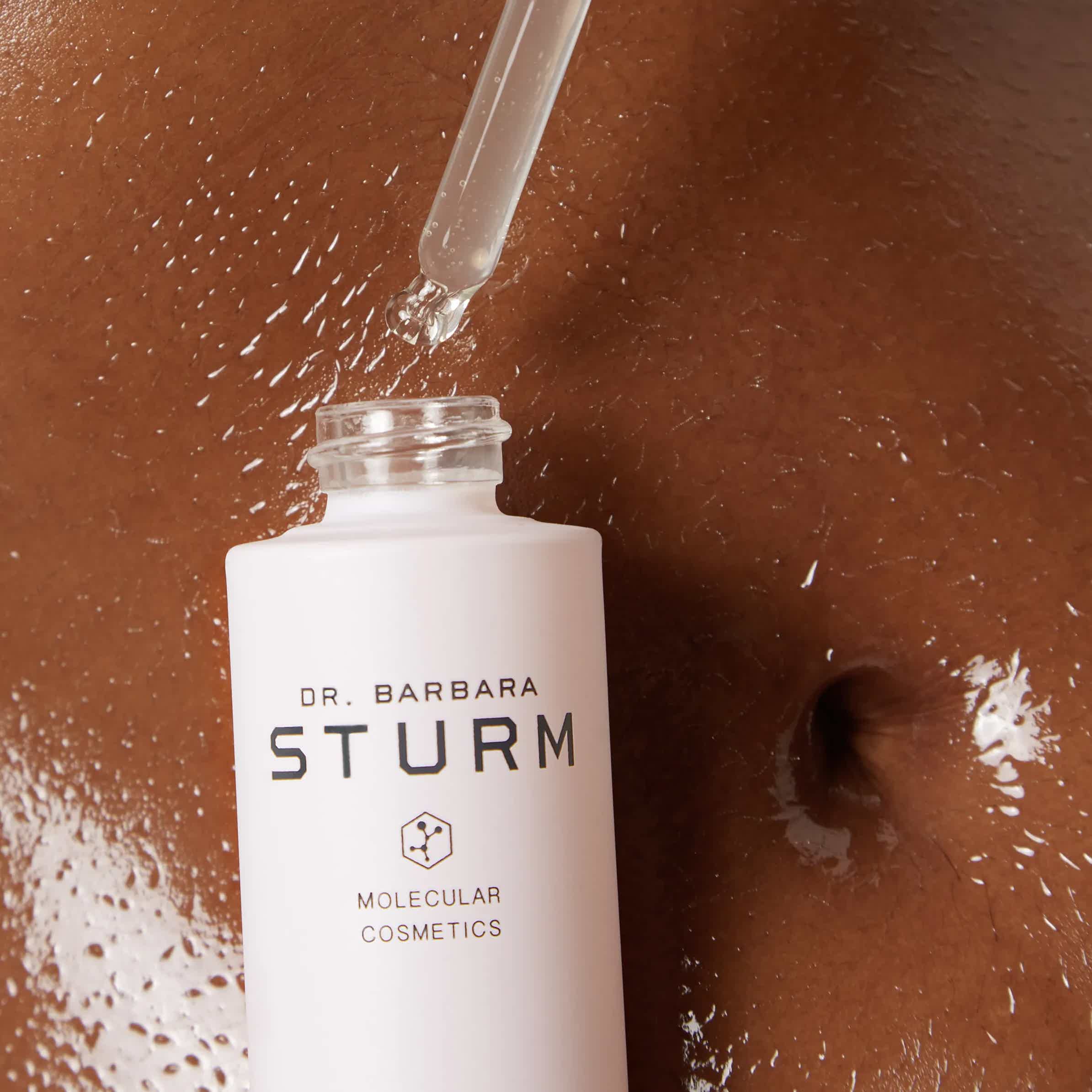 Dr. Barbara Sturm Supplements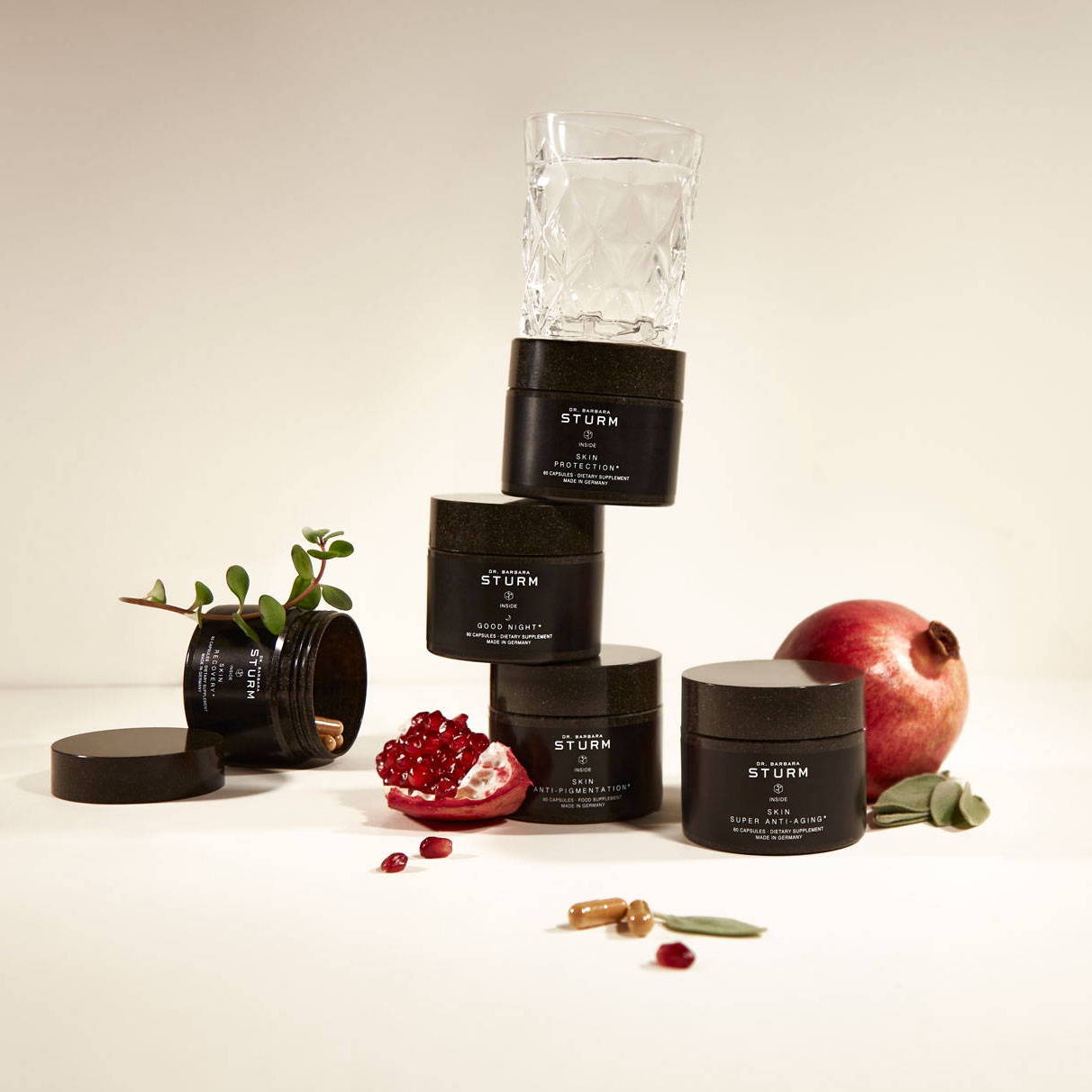 ---
Skin Super Anti-Aging
Dr. Sturm's work with the superfood ingredient Purslane, combined with her goal of creating an effective supplement that promotes anti-aging and skin health inspired her to create SKIN FOOD. The powdered mixture of Purslane, which has anti-aging and skin soothing benefits, coupled with potent anti-oxidant substances including Resveratrol and Coenzyme Q10, help promote skin renewal from the inside out for a healthier and youthful-looking complexion.
Skin Recovery
Ideal for supporting skin that's blemish or acne-prone, REPAIR FOOD provides a concentrated dosage of the nutrient-rich flavonoids Boswellic and Ellagic Acids, which help the body deal with oxidative stress, and Purslane, to help calm the skin and reduce the visible signs of irritation. Curcuma Root Extract (the key ingredient in Turmeric) also helps protect the skin by neutralising free radicals, whilst Zinc can help fight acne-causing bacteria.
Skin Anti Pigmentation
If you're already using Dr. Sturm's BRIGHTENING LINE, this supplement provides a heightened boost to help reduce uneven skin tone and add radiance to your skin. Its ingredients include Olive Leaf Extract, which provides a brightening effect and antioxidant-rich Vitamins C and E, which help protect your skin from the free radical damage that can cause hyperpigmentation, whilst also supporting the skin's natural barrier function for a stronger, healthier complexion.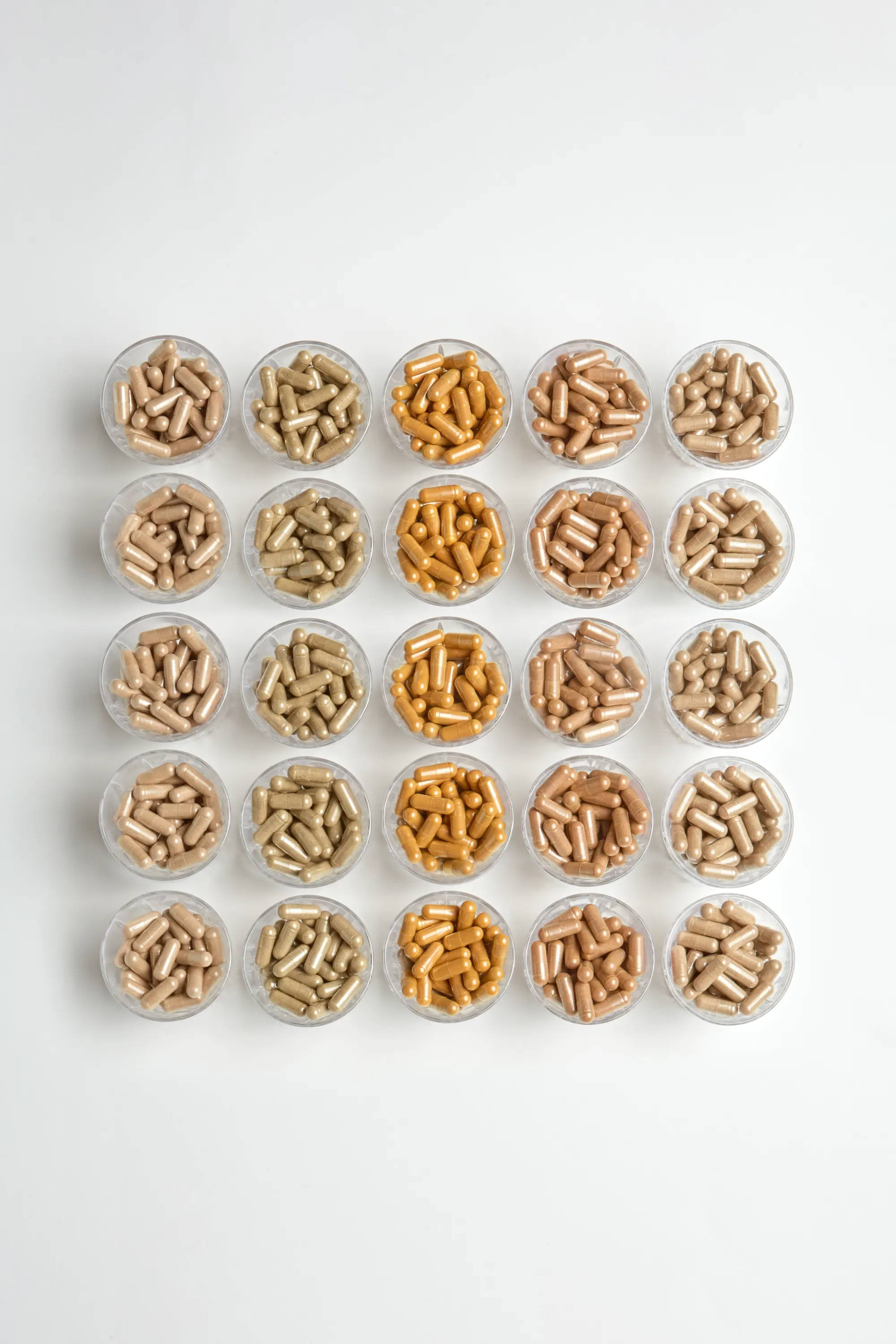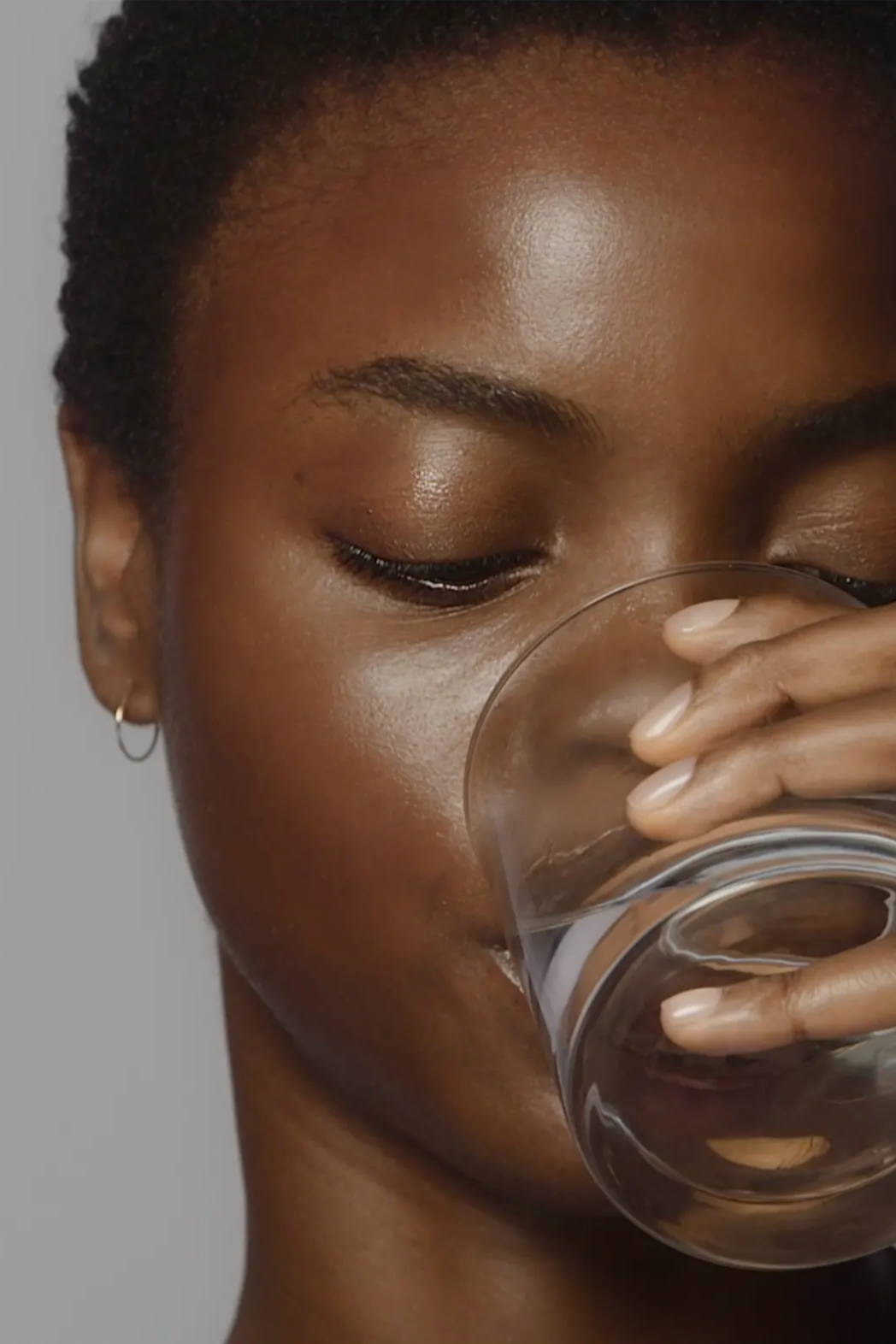 Skin Protection
We all know the damage pollution can do to our health but it also has a detrimental effect on our skin. Urban and digital pollution (HEV light) produces highly unstable molecules called 'free radicals,' that damage the skin's natural protective barrier. This antioxidant-based supplement protects against the damage using a combination of effective Adaptogens — holistic healing nutrients that are known to increase resistance to chemical and physical stress on the skin.
Good Night
A good night's sleep is essential for overall mental and physical health, but in today's busy lifestyles, it isn't always easy to achieve. Dr. Sturm's SLEEP FOOD contains a blend of natural ingredients renowned for their potential to help improve sleep quality, including St. John's Wort, Lemon Balm and Valerian. Take a warm bath and two capsules of SLEEP FOOD 45 minutes to an hour before you go to bed, and chances are, you'll have a deeper and more rejuvenating sleep.