Spring is right around the corner which means it's time for an annual beauty closet clean! This year, as well as decluttering and deep cleaning, we're also paying attention to how we can sustainably clean out our skincare cabinets - without wasting material or product. Team Sturm's commitment to sustainability means we are constantly working to improve the way we produce and package our products and are committed to using recycled materials wherever we can. However, we have also come up with a few clever and creative ways in which you can repurpose your glass jars and bottles to not only help reduce waste - but also create beautiful storage for your home. Read on to discover more.
First when you've reached the bottom of your Dr. Barbara Sturm bottle or jar, simply wash out the pot with some soap and warm water and let it dry. Now you have a clean glass container to fill with anything your heart desires. Here are some of our suggestions: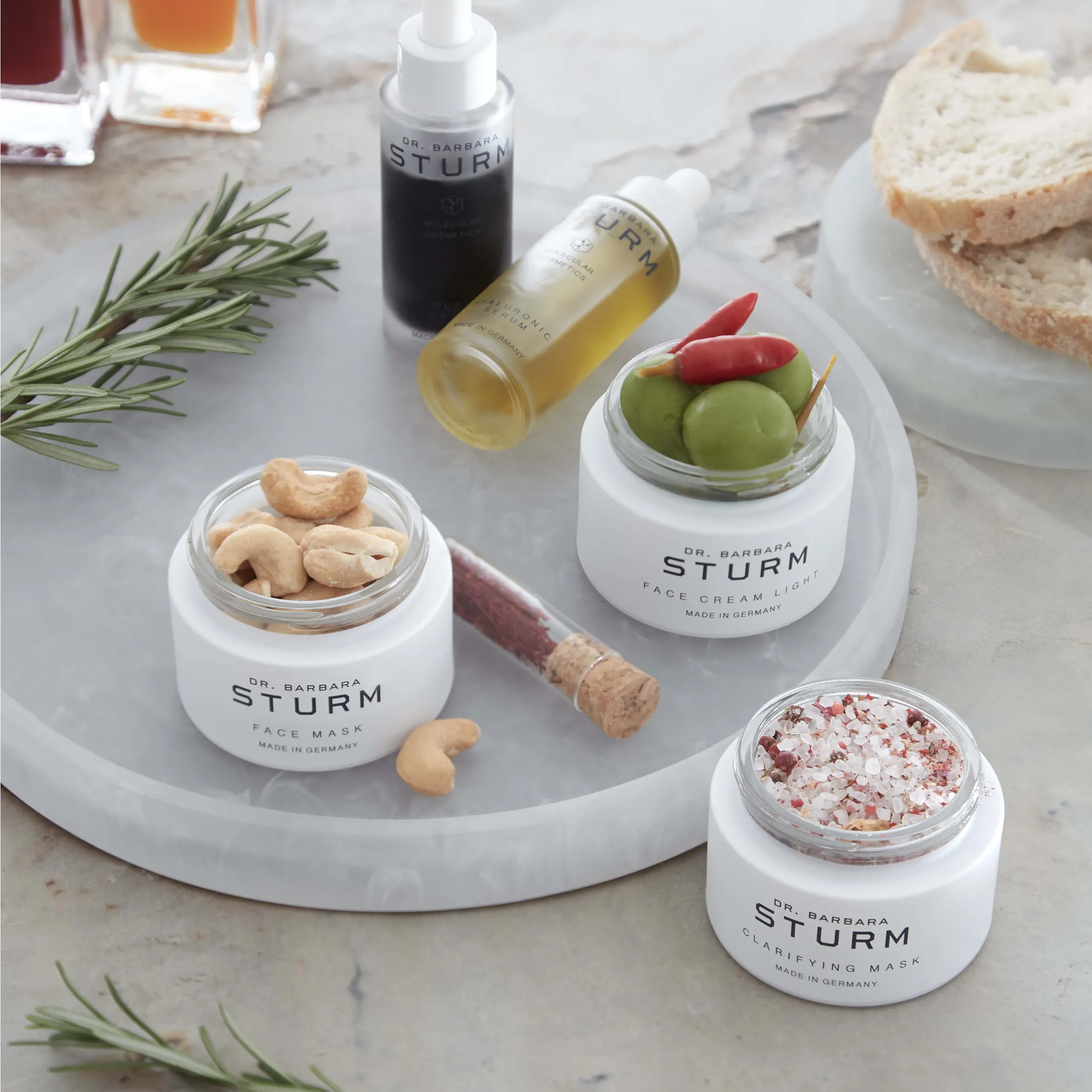 Give your FACE CREAM jar a new lease of life in the kitchen as a spice holder and use your serum bottles for olive oil and vinegar.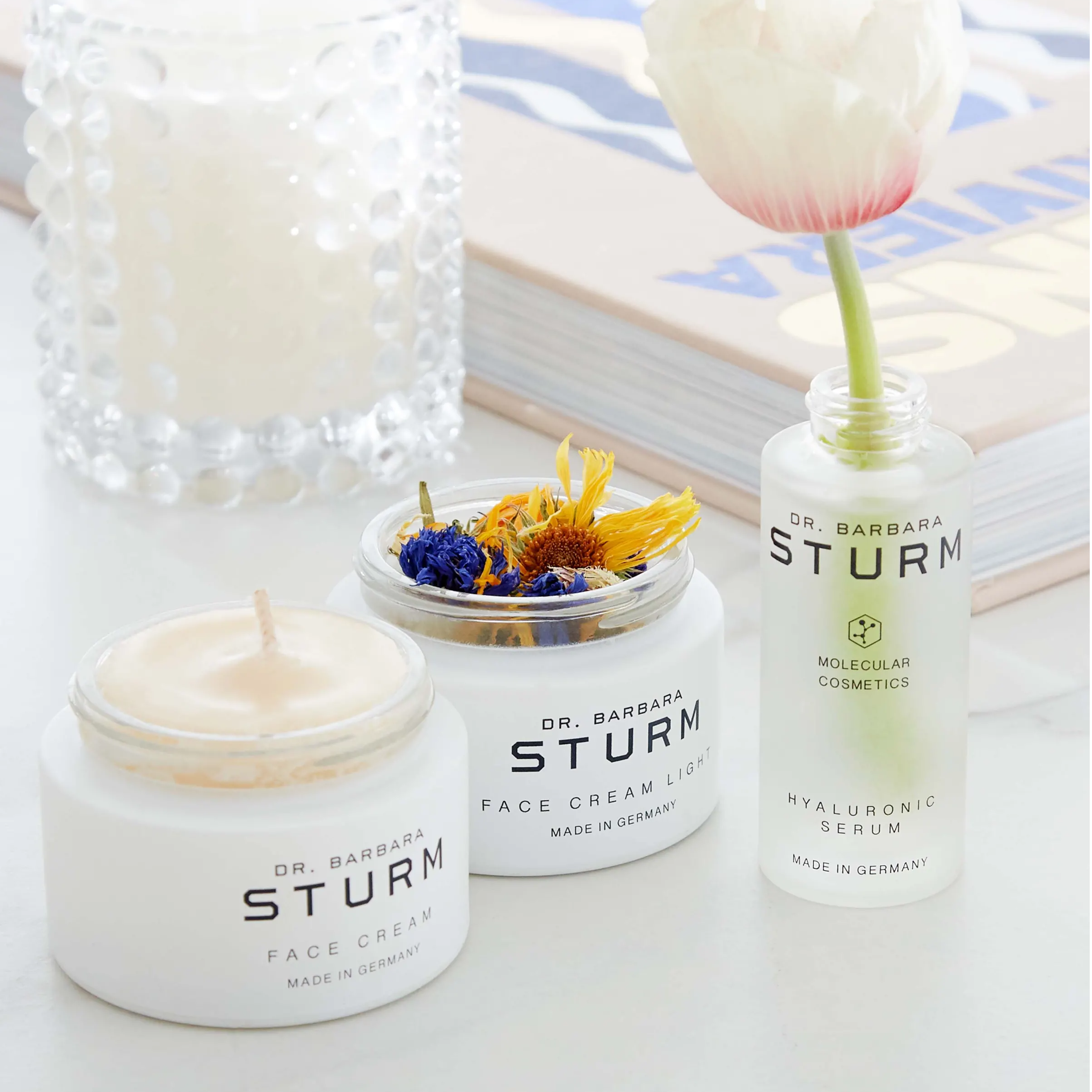 In the bathroom, use your Dr. Sturm empties for bath salts, scrubs and flower pots or fill them with wax and use them as mini candles.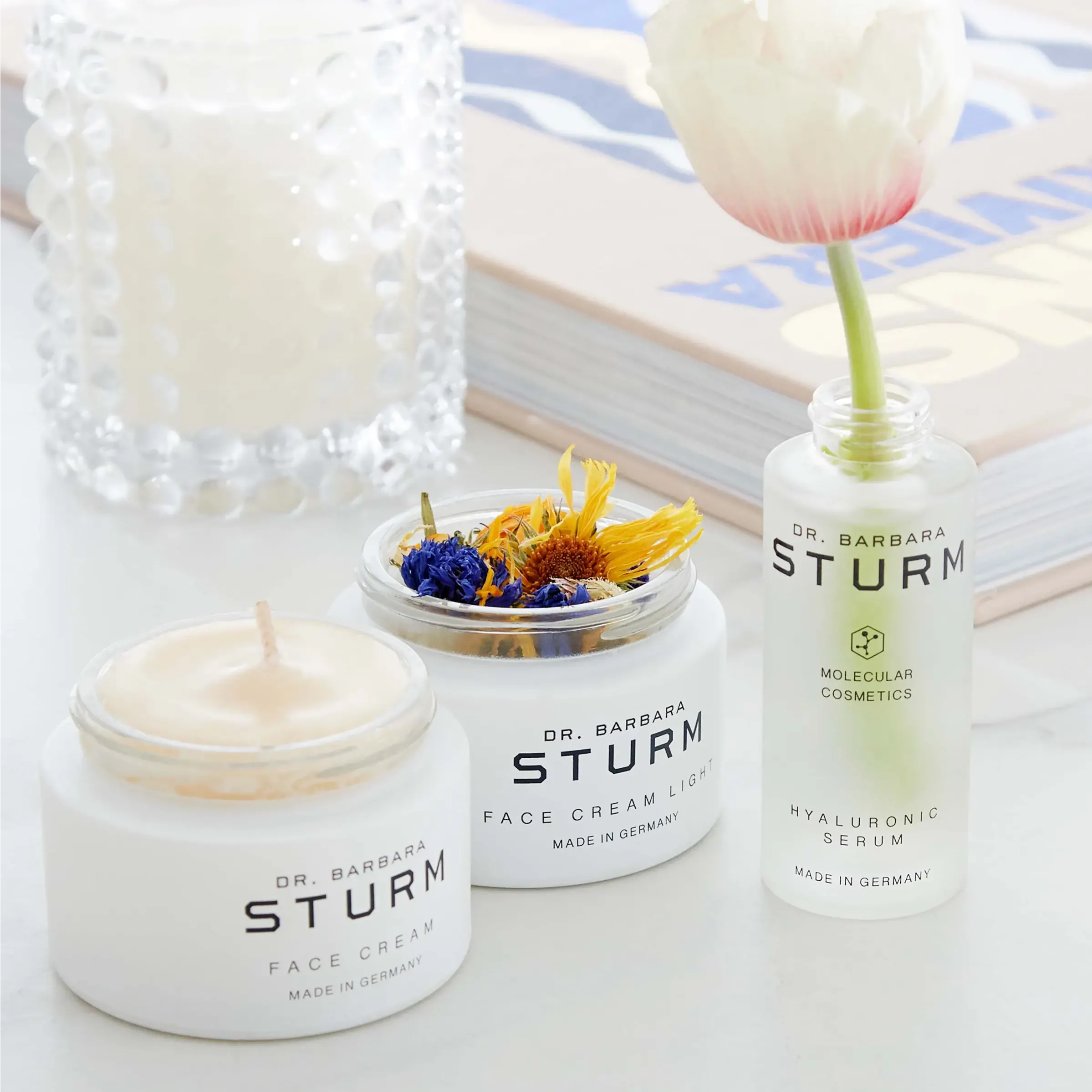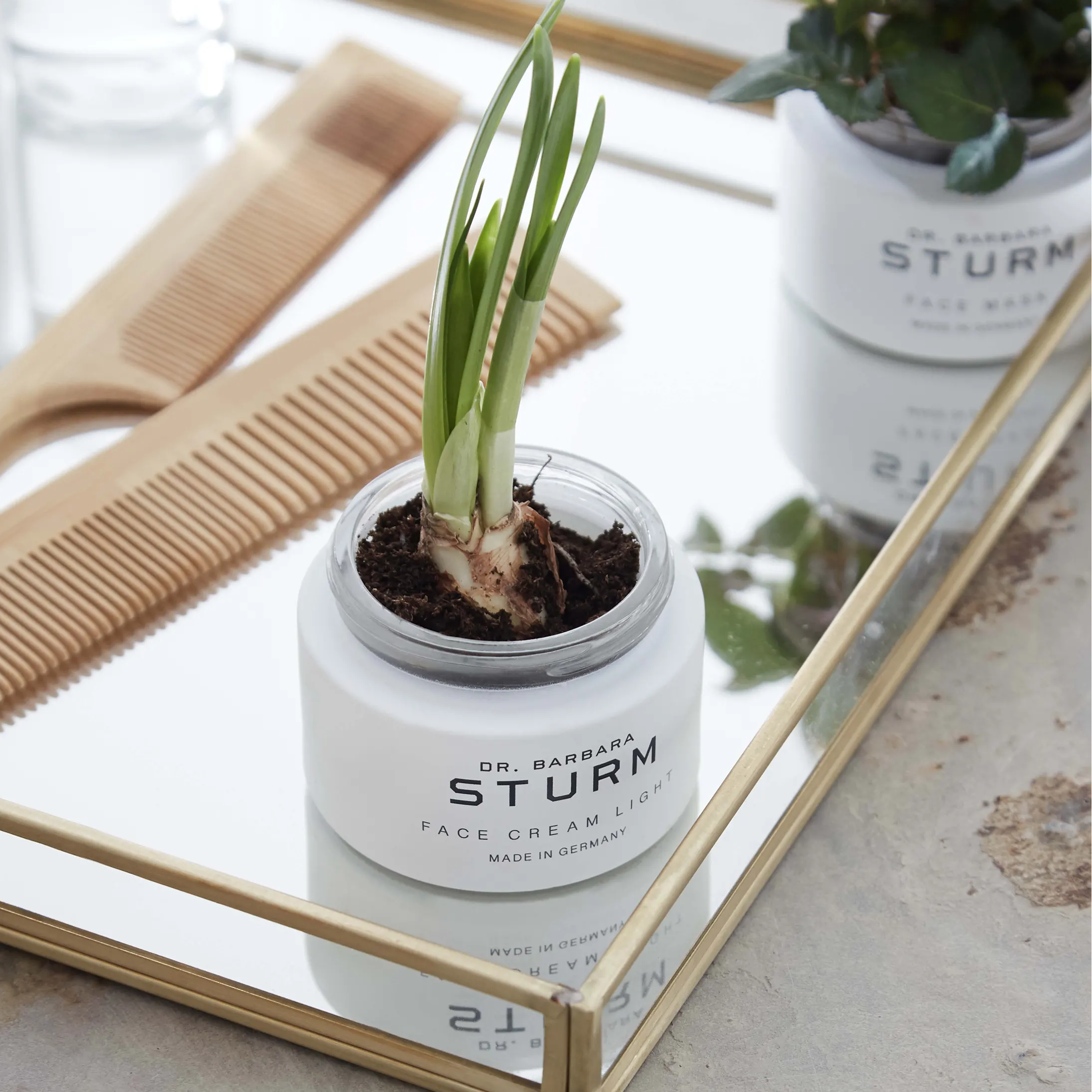 They also make great homes for small plants.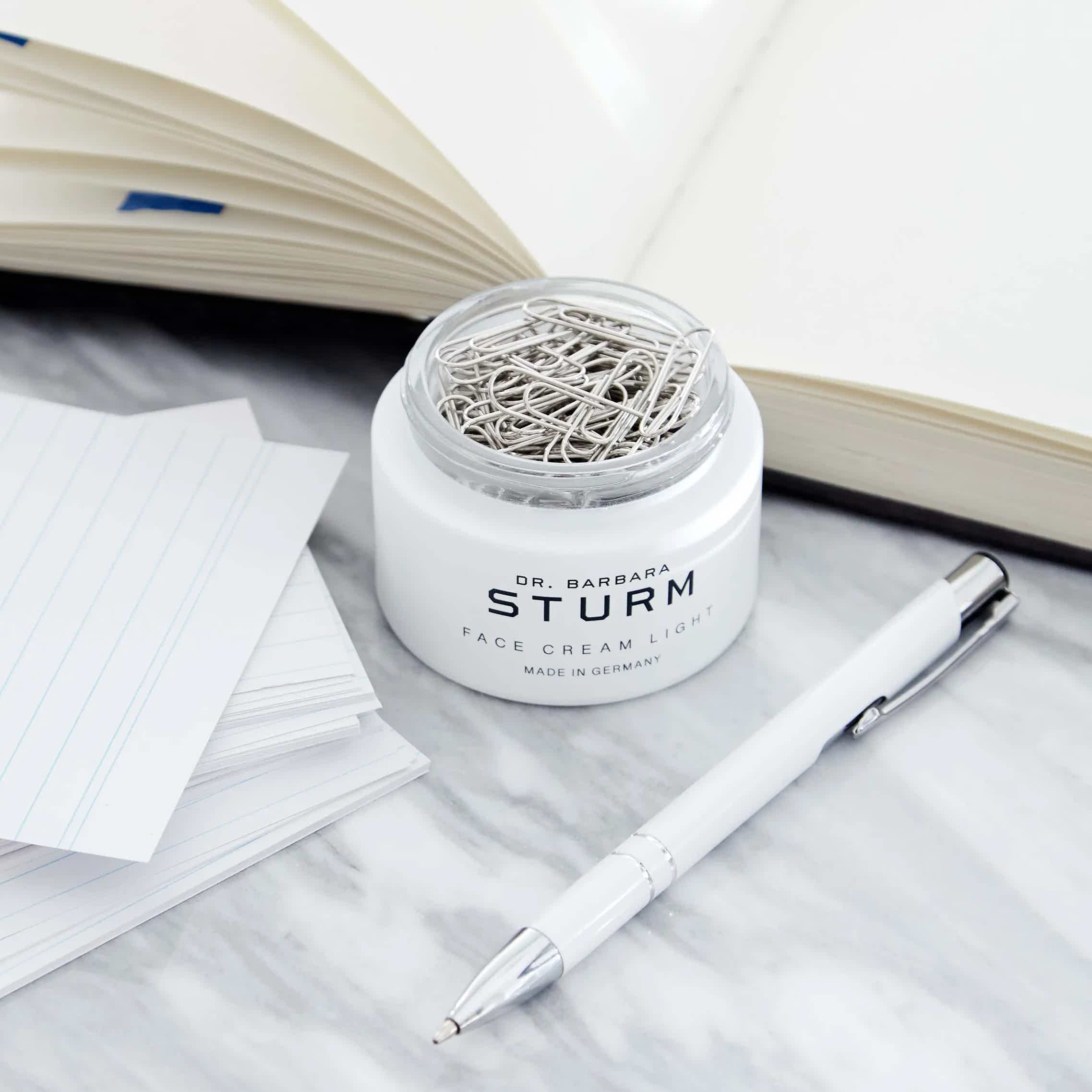 Take them to the office to hold stationary supplies like paperclips.
Tag @drbarbarasturm to share how you are reusing your Dr. Sturm products.