It's almost Thanksgiving, and what could be more synonymous with the holidays (and completely delicious) than a traditional pumpkin pie. This year, in line with our anti-inflammatory ethos, we're ditching the dairy and dialing down the sugar (just a little) and baking this insanely tasty Vegan Pumpkin Pie instead. Being vegan around the holidays can sometimes feel like a challenge with the usual spread of turkey, mac and cheese and cream-topped desserts, but this simple recipe means you can indulge whilst also sticking to your vegan lifestyle. We guarantee you and your loved ones will be thankful for this delicious spin on a Thanksgiving classic – whether they're vegan or not.
You will need: A 23-centimeter pie tin, parchment paper, baking beans or dry rice.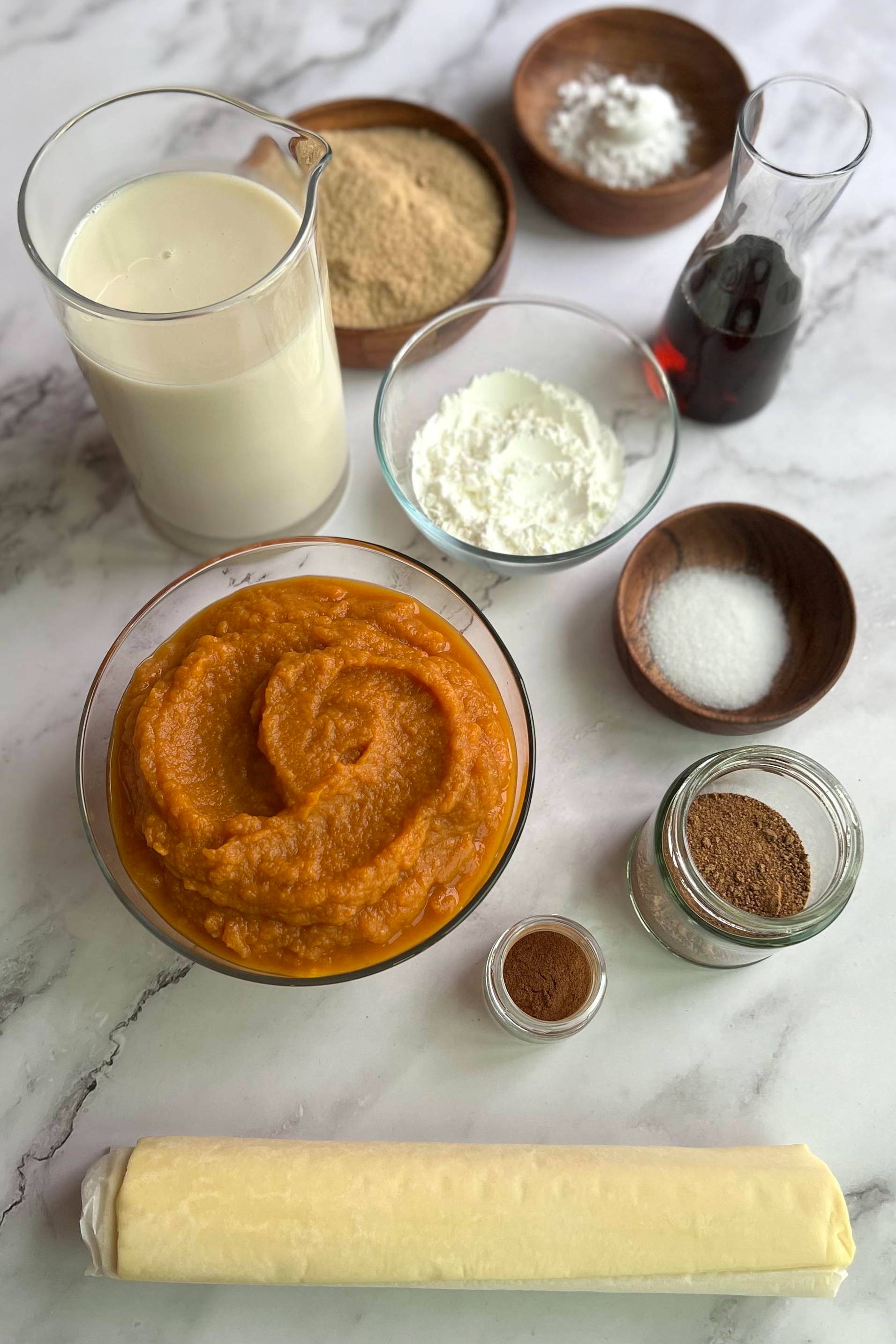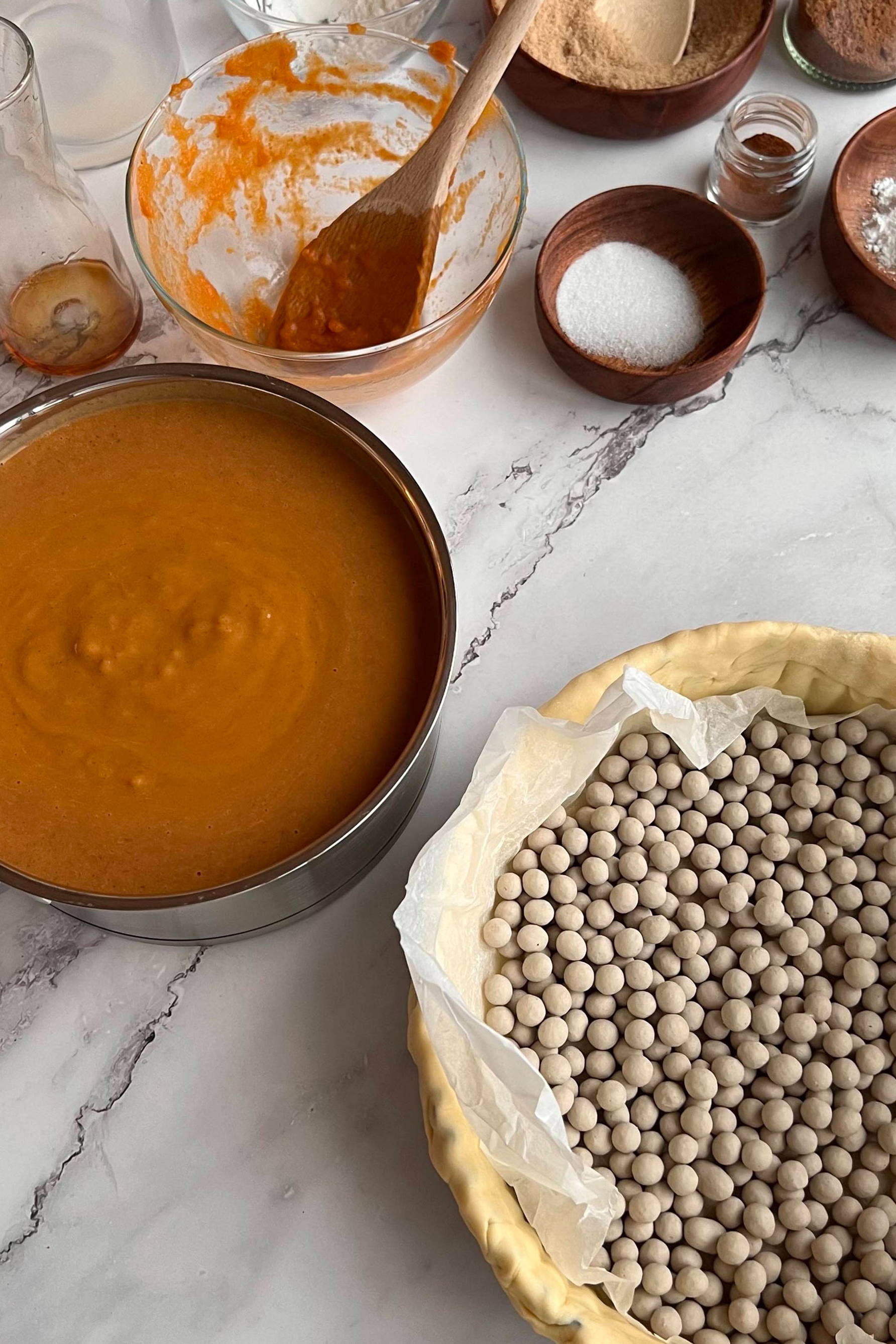 1.2kg pumpkin chunks (or two small pumpkins)
350g vegan sweet short crust pastry
1/3 cup maple syrup
1 cup light brown soft sugar
1 tsp salt
1 tsp grated nutmeg
3 tsp cinnamon
4 tbsp corn flour
2 ½ cups oat milk
1 tbsp icing sugar
Vegetable oil
Flour
Heat oven to 320ºF. Toss pumpkin chunks in a drizzle of vegetable oil on a cooking tray. Roast for 40 minutes to an hour or until soft enough to smush with the back of a fork then set aside to cool.
Meanwhile, on a lightly floured surface, roll out the pastry to the thickness of about half a centimeter. Drape the pastry over a rolling pin and lift into a 23-centimeter pie tin, pushing into the corners and trim any excess, leaving about one centimeter hanging over the edge of the tin. Chill for 20 minutes. Increase the oven temperature to 390ºF. Line the pie pastry with a sheet of baking parchment and fill with baking beans or dry rice and bake for 15 minutes until the sides look golden - then remove the parchment and filling. Bake for another five to ten minutes until the base looks biscuity. Trim the edges with a small, serrated knife and set aside.
Tip your roasted pumpkin, maple syrup, sugar, salt, spices, corn flour and milk into a food processor or blender and blitz until smooth. Pour through a sieve into a small pan and cook for five minutes, stirring continuously, until thickened. Fill the tart case with the pumpkin filling, then return to the oven and lower the heat to 320ºF. Bake for 30 minutes until the filling is set.
Cool for about 25 minutes then dust with icing sugar and serve warm, or chill and serve within two days. Happy Thanksgiving!
---