The #SturmGlow is coming to Miami's Design District! Dr. Barbara Sturm's second U.S. location opens May 2021, bringing you a go-to destination for skincare education and Dr. Sturm's signature anti-inflammatory facial treatments. The Spa will serve as a modern and stress-free location where you can learn everything you want to know about Dr. Sturm's advanced scientific innovations and anti-inflammatory philosophy.
The Boutique & Spa is located at the center of the iconic Buckminster Fuller's Fly's Eye Dome installation with a minimalist interior which features a sleek lounge area, stone flooring and a newly reimagined Discovery Table, with movable and illuminated pedestals. There are two facial suites deploying Dr. Sturm's current skincare inventions and the latest in anti-aging technology, and two express facial rooms offering shorter treatments for time conscious customers. Dr. Sturm's Professional Line - a new, medically advanced skincare collection, will also be offered at the Miami flagship after a personal consultation as well as Infrared Therapy, a non-invasive treatment which delivers doses of safe, therapeutic red and near infrared light to the skin and helps diminish the appearance of age spots, fine lines and wrinkles and boosts skin elasticity. It also helps to enhance mood, cognitive function and energy levels.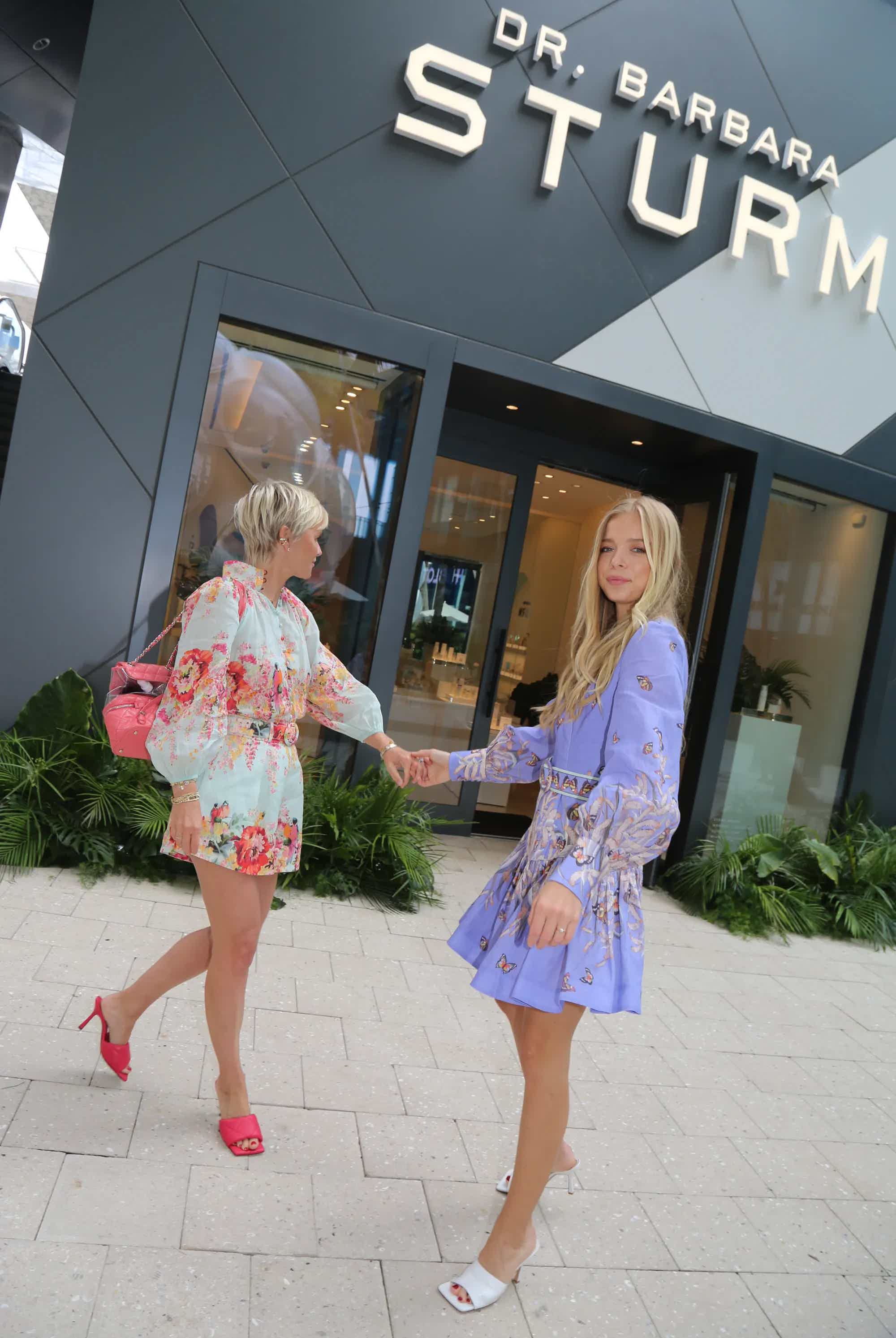 To learn more about Dr. Barbara Sturm's extensive science-backed range of products, speak to Dr. Sturm's expert aestheticians about her anti-inflammatory philosophy and unique approach or your own skincare needs and concerns. Interactive screens and tablets also offer you even more information right at your fingertips. If you can't make it in for a visit or prefer to shop privately, the Boutique & Spa will also offer 1-on-1 virtual appointments with an aesthetician and Virtual Shopping for those who want to shop in the comfort of their own home.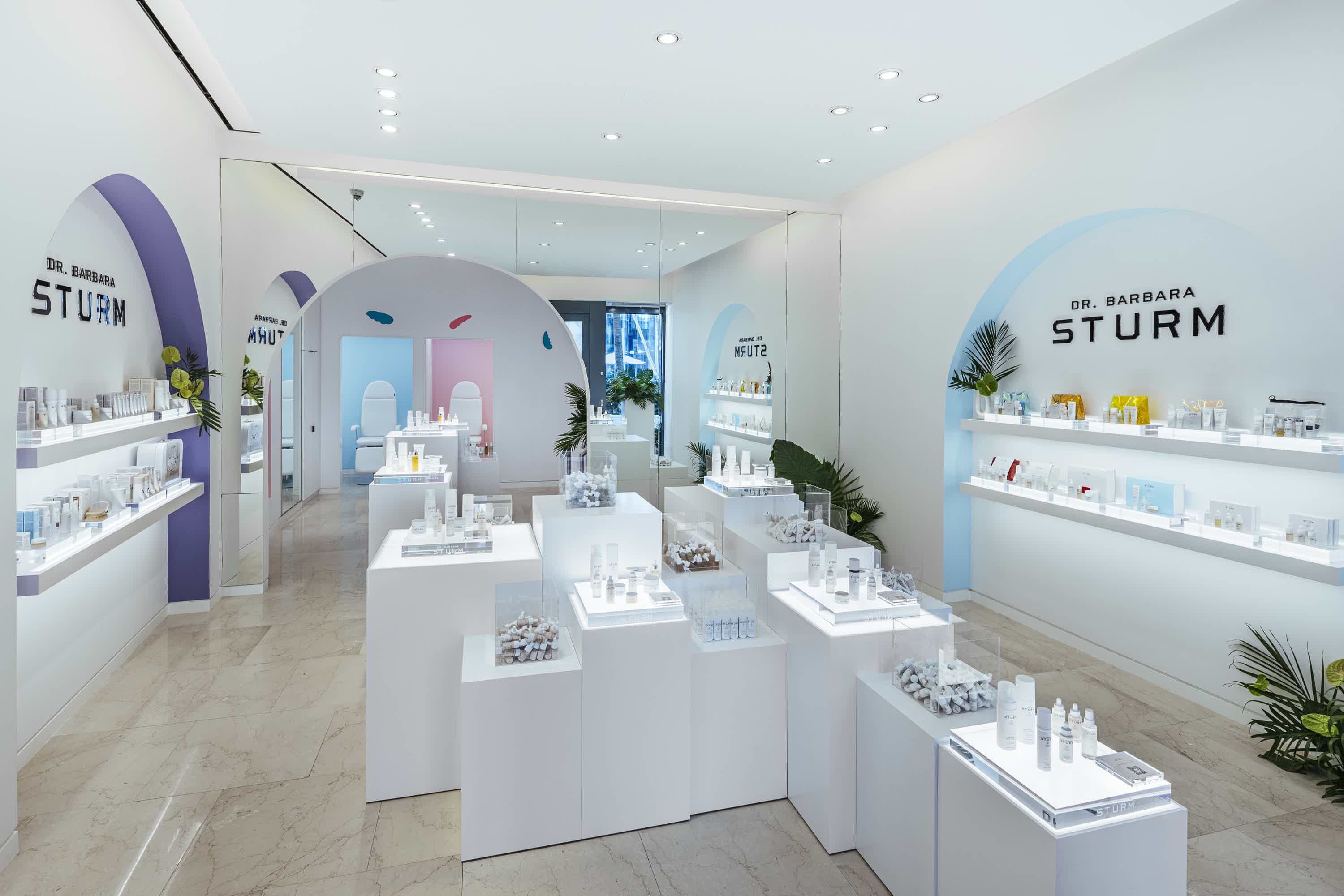 IMAGE CREDIT @KRIS_TAMBURELLO
---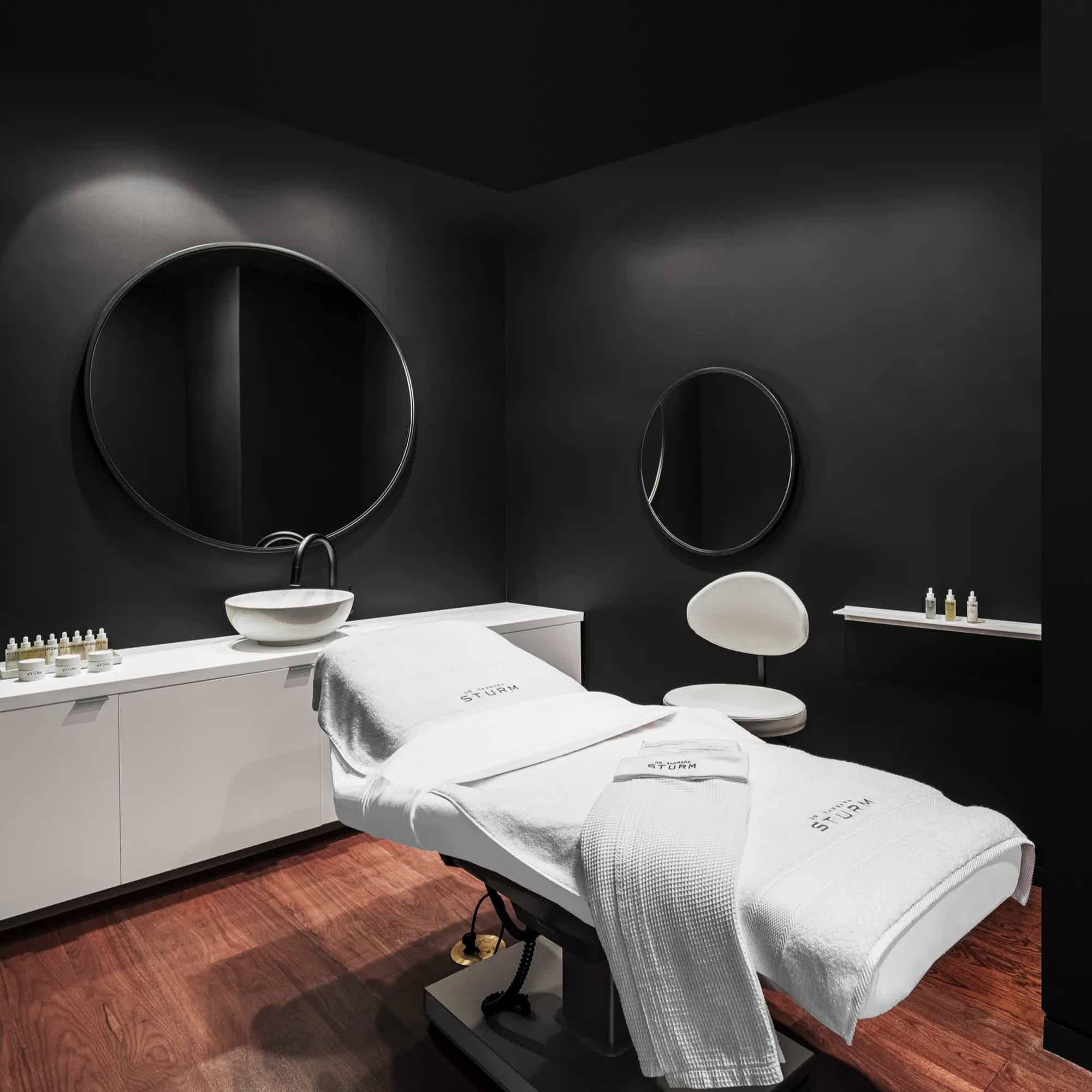 Enjoy treatments from Dr. Sturm's wide-ranging spa menu, including the Signature Sturm Glow Facial, Super Anti-Aging Facial, Brightening Facial, Darker Skin Tones Facial and Men's Facial. The Summer Facial is also exclusively available at our Miami and LA Spas with add-ons such as Microneedling, Microdermabrasion, Microcurrent and Infrared Therapy. To book your appointment, please click here.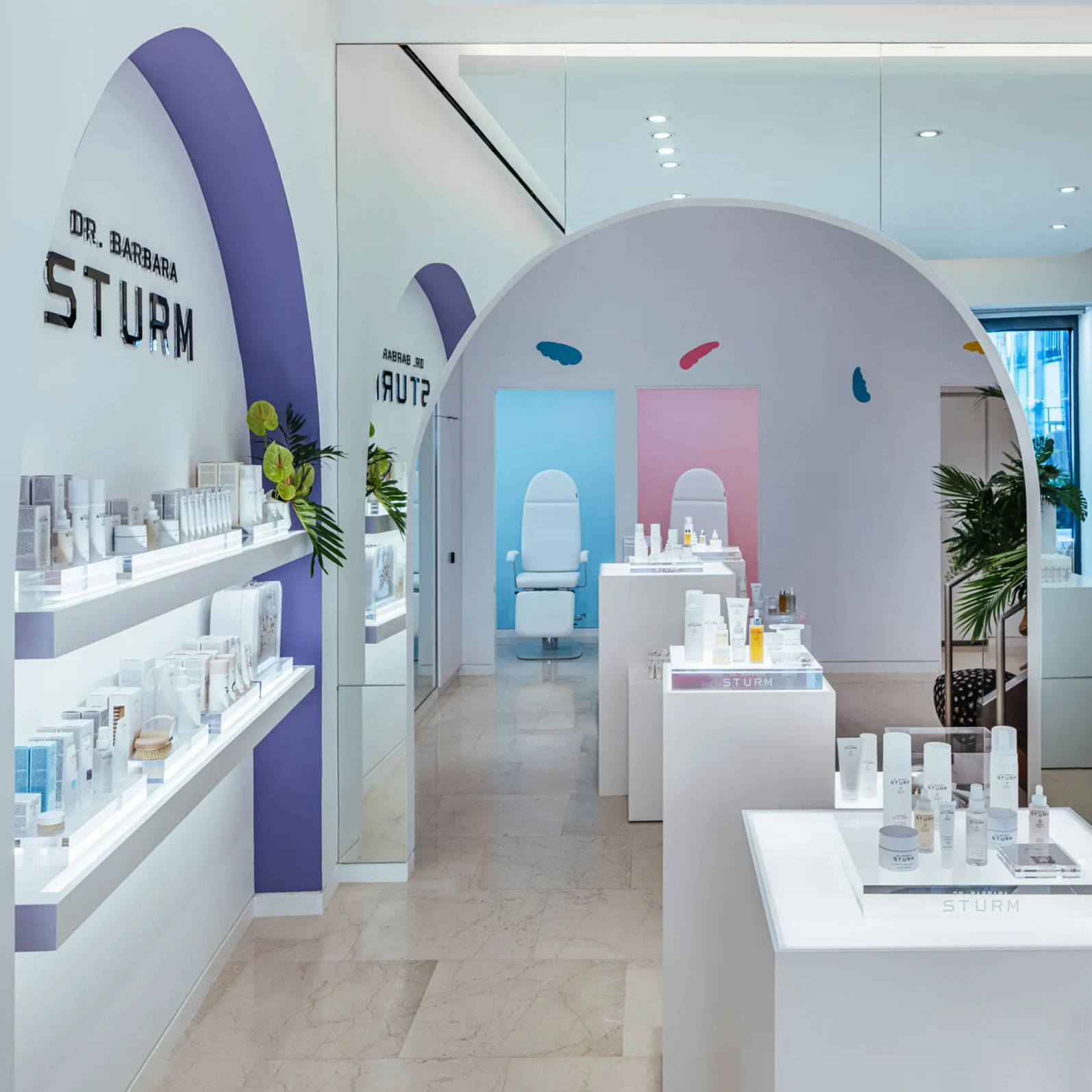 1-to-1 Private Appointments
Discover the Miami Boutique & Spa privately and exclusively. An expert aesthetician will guide you through the entire skincare collection and provide education on ingredient science, finding the best products to address your specific skin concerns. To book, please contact the Boutique & Spa.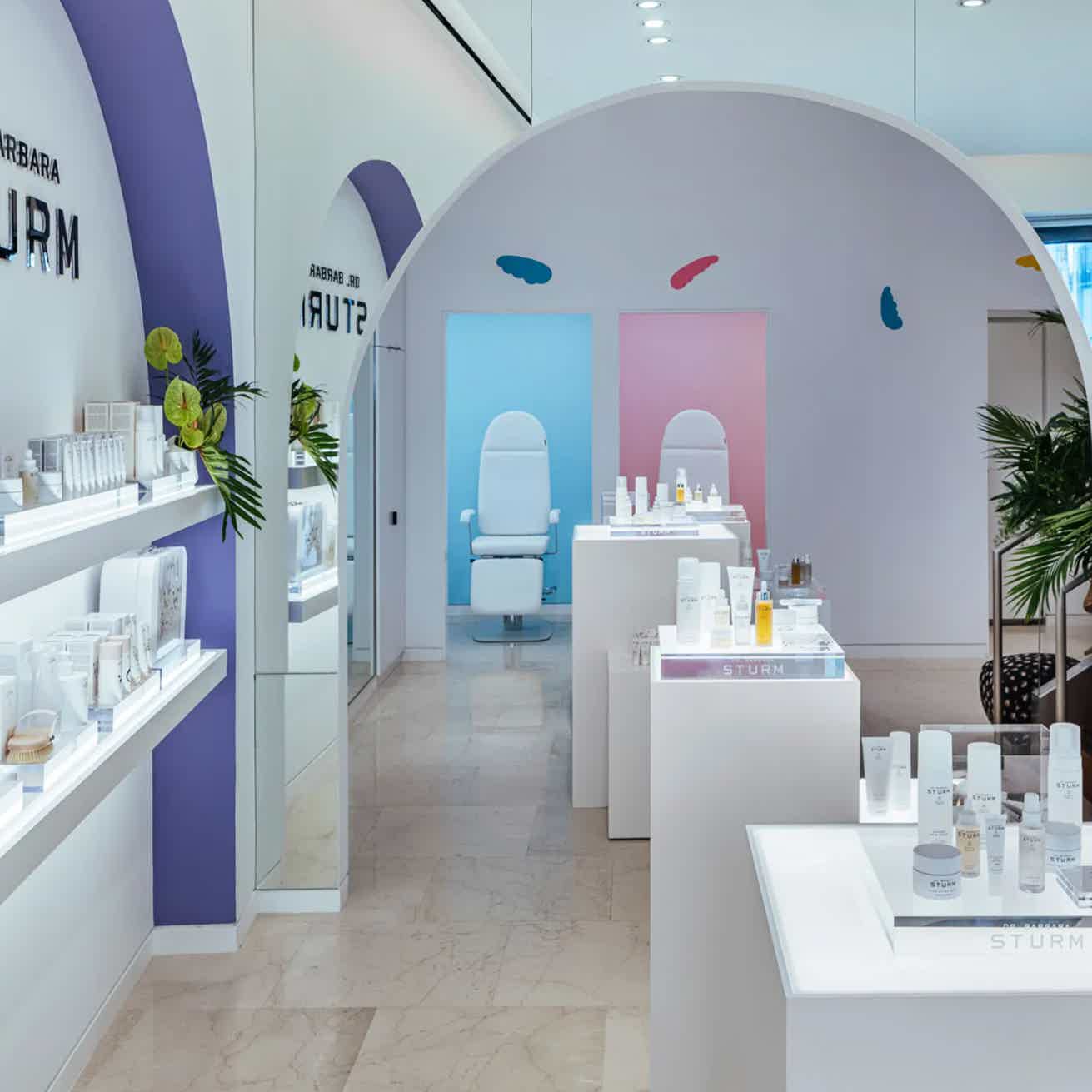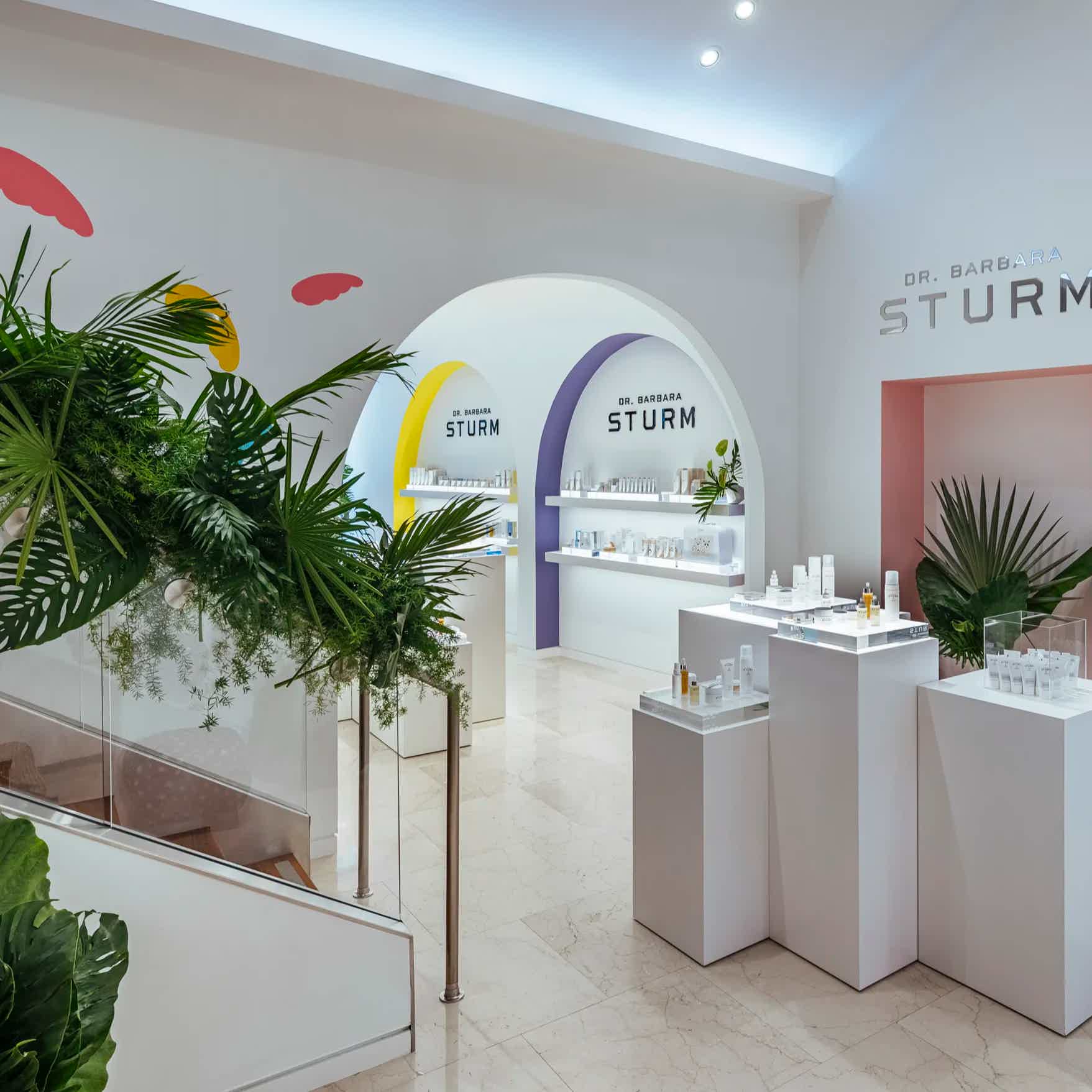 Ideal for clients who prefer to shop their skincare from the comfort of their own home. One of Dr. Sturm's expert aestheticians will take you on a virtual tour through the boutique to explain product benefits and ingredient science. Available via FaceTime and WhatsApp, you will come away with a personalized recommendation for a skincare routine. To book, please click here.
IMAGE CREDIT @KRIS_TAMBURELLO
The latest COVID-19 regulations and sanitation guidelines will be updated and followed rigorously, to ensure customer safety is always our top priority.
You can find Dr. Barbara Sturm's Boutique and Spa at:
Miami Design District, 140 NE 39th Street, Suite 111, Miami, Florida 33137
OPENING HOURS:
Monday – Saturday: 11AM – 8PM
Sunday: 12PM – 6PM
To contact the Spa and learn more, please email [email protected].
---
---