Caring for the skin on your hands and body is equally as important as the skin on your face – but it's often overlooked. Using harsh soaps, fragrances and aggressive ingredients on the skin on your body can weaken the skin barrier (just as it can on your face), cause inflammation and trigger skin sensitivity. Dr. Sturm created her latest innovations, HAND WASH and BODY WASH with gentle formulations that are fragrance, color and sulfate-free and advanced ingredient science that provides intensive hydration and soothes irritation to leave skin velvety soft.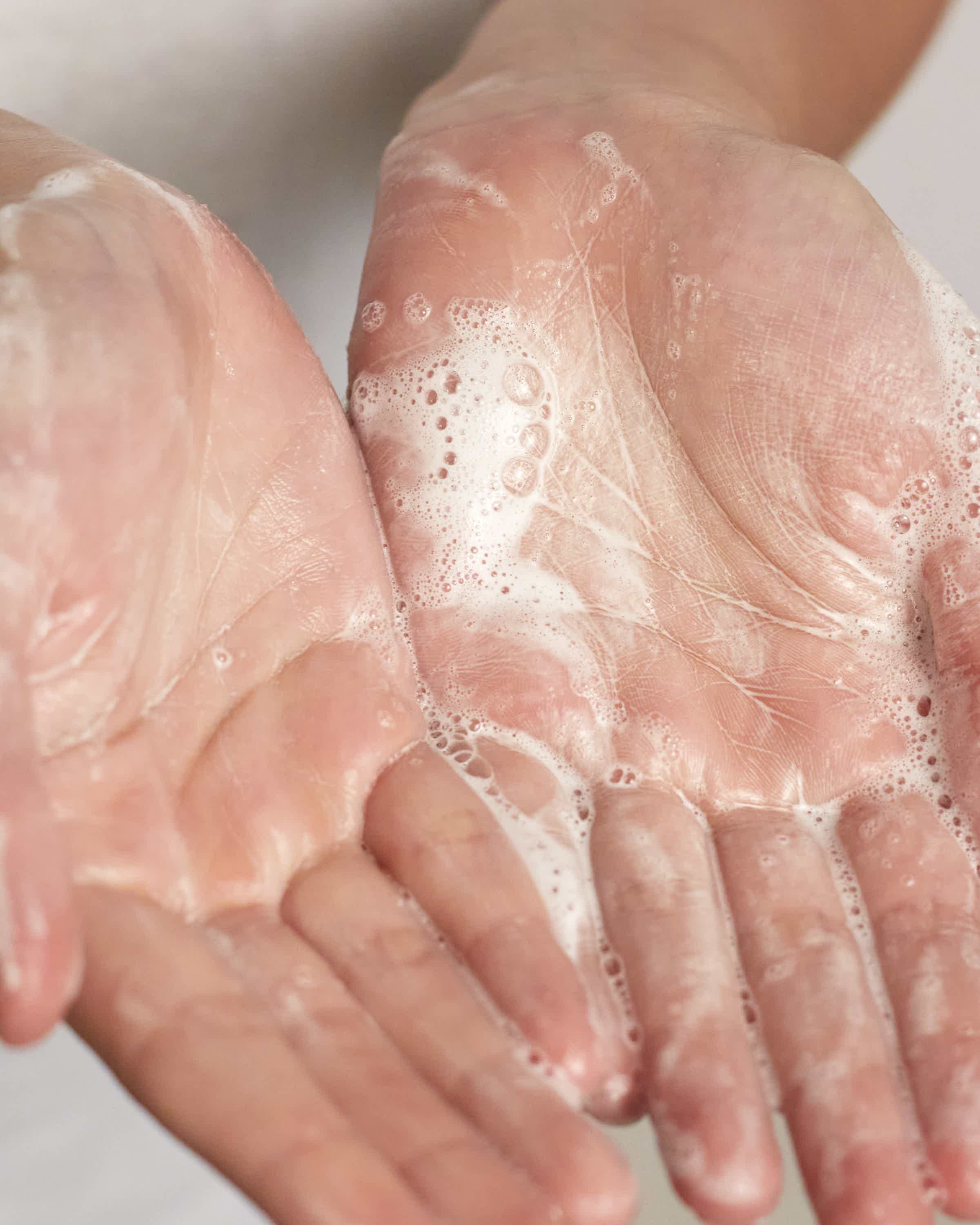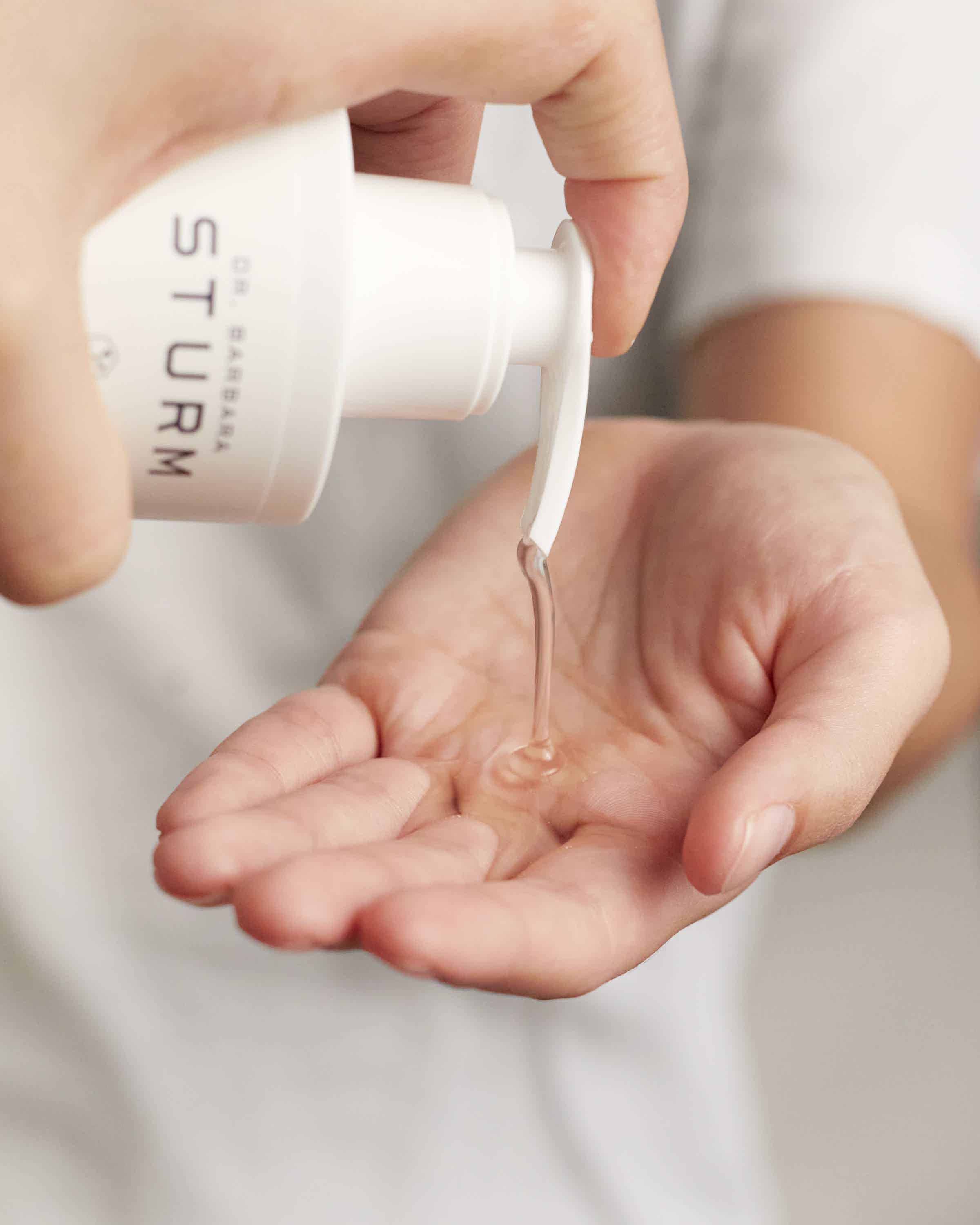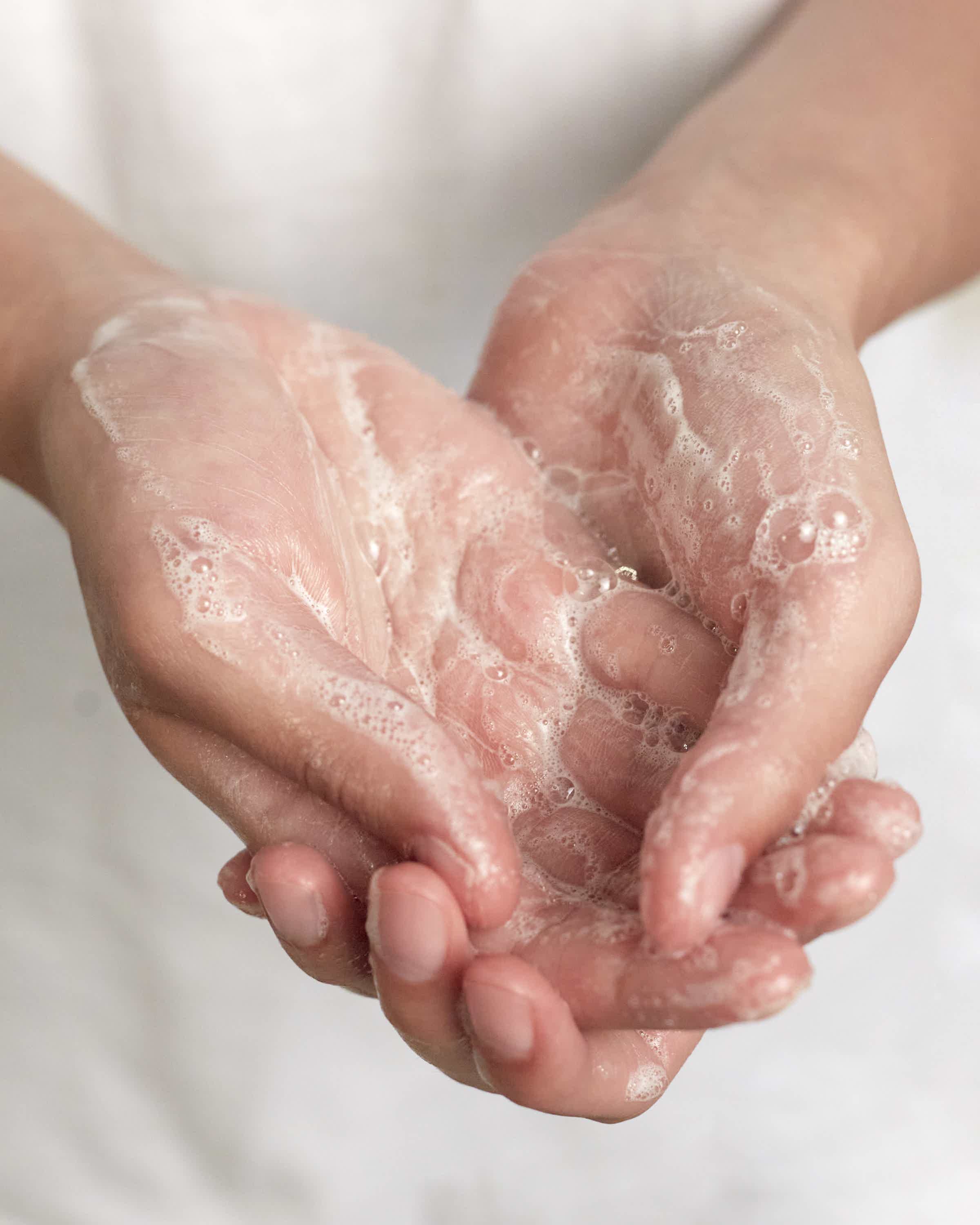 Our hands are exposed to a lot. External factors like wind, rain, sun, and water can dehydrate the skin rapidly but on top of that, our hands are also regularly exposed to harsh ingredients like alcohol and surfactants from frequent hand sanitizing. As a result, the natural protection and repair systems of the skin are overworked making hands more susceptible to sun damage, wrinkles, and dryness. Opting for a wash that affords our hands some extra love and attention can make all the difference.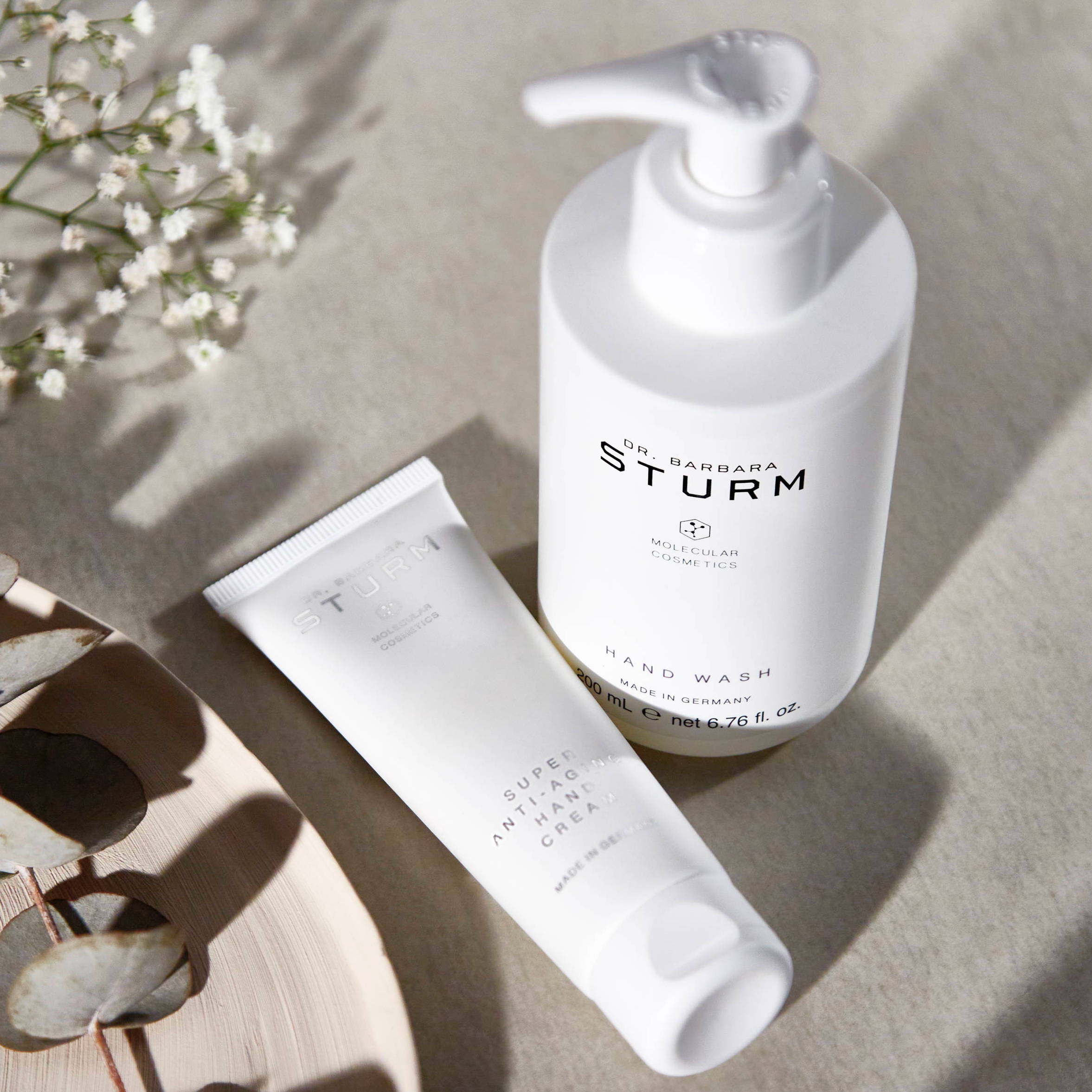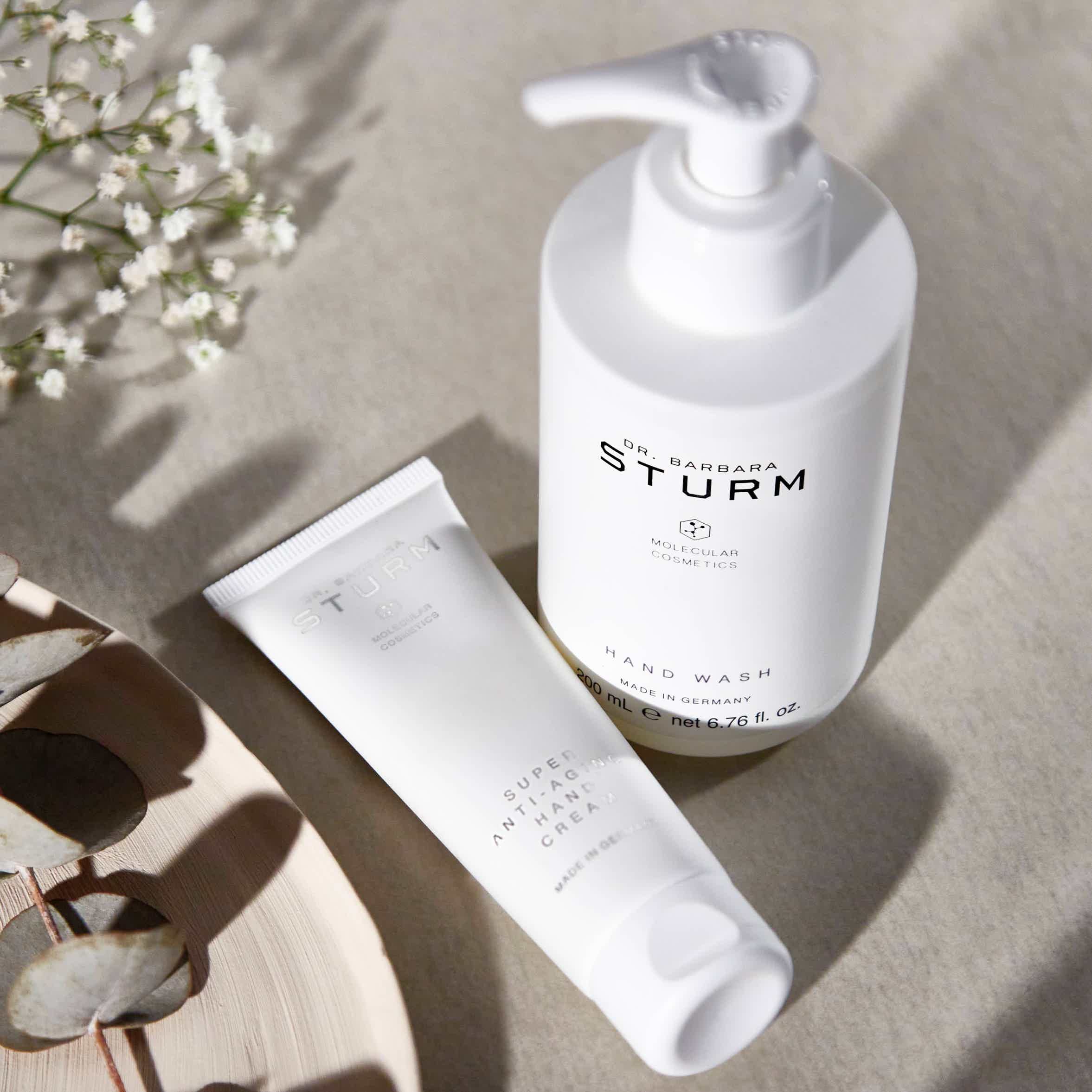 Dr. Sturm's HAND WASH contains plant-based tensides derived from Coconut Oil and Glucose which provide a light foaming action that thoroughly cleanses the hands - without removing the skin's natural oils and moisture. Aloe Vera, Glycerin and Panthenol provide the skin with intensive moisture and essential skin soothing, and a Herbal Plant Complex helps to restore the skin's natural protective shield. The HAND WASH also contains Purslane Extract, an anti-aging powerhouse which also contains anti-oxidative properties. The gel formula forms a delicate foam which is suitable for frequent hand washing and leaves hands feeling soft and smooth. Follow with Dr. Sturm's SUPER ANTI-AGING HAND CREAM for the ultimate hand care routine.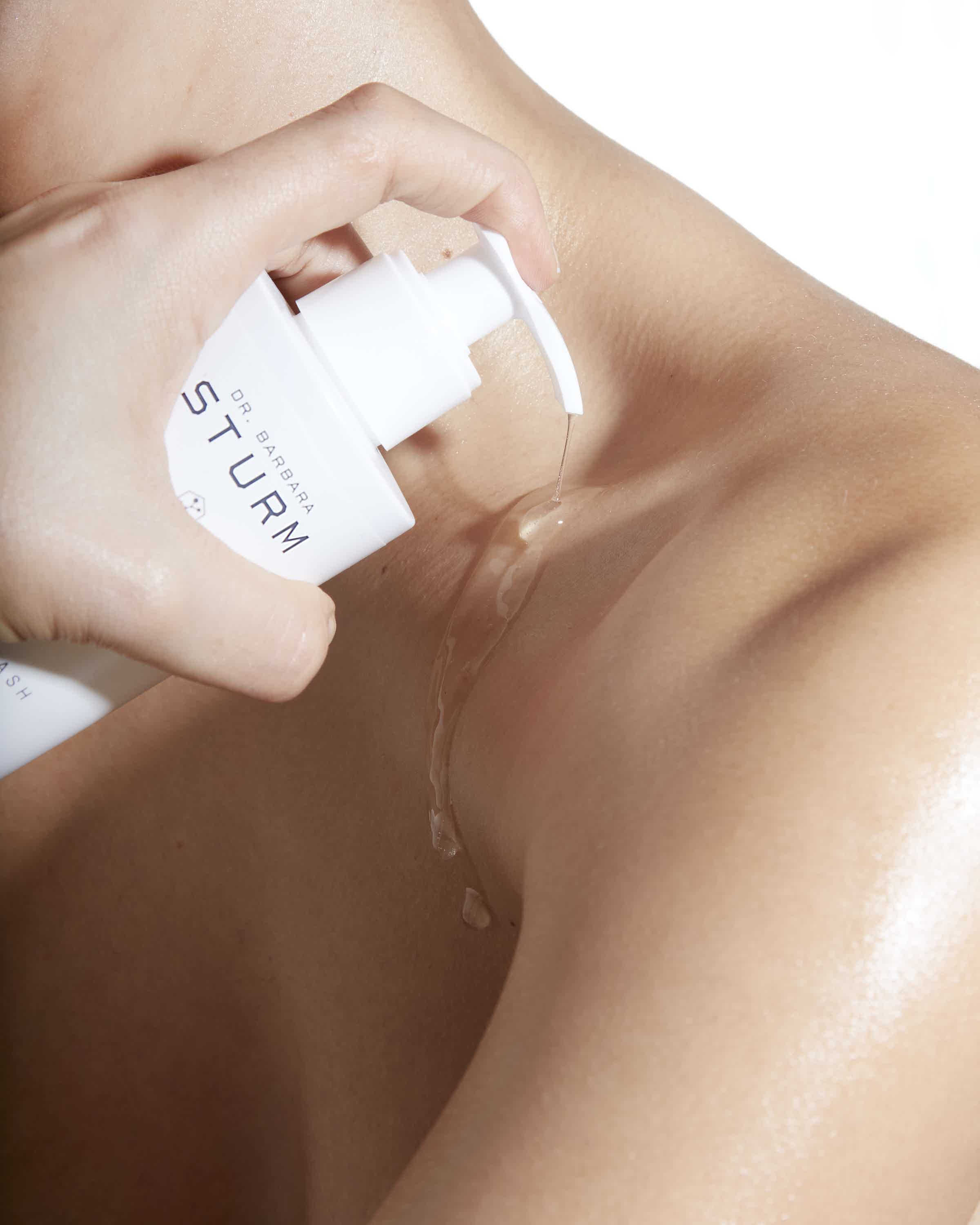 The skin on our bodies is different to the skin on our faces. It tends to be thicker and is not typically as sensitive and has less oil glands and hair follicles, meaning it's often drier. Choosing what to wash your body with is equally as important as choosing a face cleanser when it comes to preventing dryness, breakouts, and irritation. A body routine which includes gentle cleansing, intensive hydration, essential nourishment, and skin soothing is key for healthy, youthful-looking skin.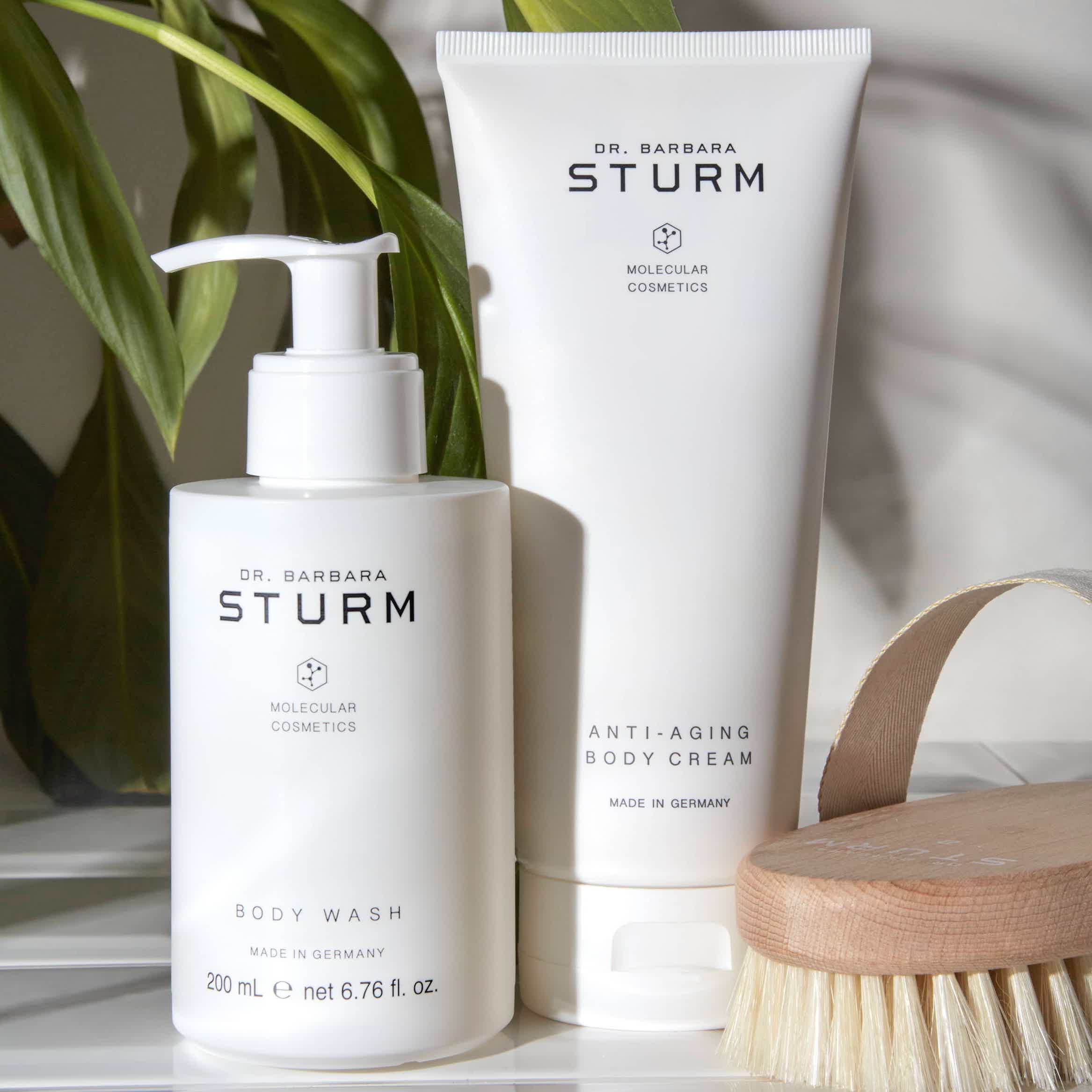 Dr. Sturm's mild BODY WASH cleanses thoroughly, without stripping natural oils, disturbing skin barrier function, or drying the skin. The gentle formula contains natural biomolecules which provide a foaming action that cleanses gently, Hyaluronic Acid and Prickly Pear Extract which provide intensive moisture and skin soothing and Sweet Almond Extract and Almond Oil which leave skin soft and supple. The BODY WASH also contains Purslane Extract which provides anti-aging effects. The gel formula works into a soothing, velvety foam and leaves the body feeling refreshed and hydrated. Follow with Dr. Sturm's ANTI-AGING BODY CREAM for supple, soft skin from head-to-toe.
---