The most romantic holiday of the year and the one where you want your lips to be the softest and most kissable lands at a time when we're still dealing with the dry, flaky skin we've accumulated over winter. The cold, wind and extreme temperature changes paired with dry heating systems constantly challenge our skin but can be particularly hard on the delicate skin on our lips – leaving them dry, cracked and sore. However, Dr. Barbara Sturm has just the solution to get your lips soft and smooth for the most kissable day of the year! Read on for our expert tips.
The fastest way to softer lips is by gently removing any of the dry skin that can ultimately block the hydration from your lip products soaking in. Using a very gentle scrub, especially if your lips are sensitive, is the first step. Dr. Barbara Sturm's FACIAL SCRUB contains Cellulose particles that gently remove any dry or flaky skin and also help stimulate blood circulation, for plump lips. Vitamin A and Purslane also help soothe the skin and reduce the visible signs of irritation. For a homemade version, you can also try Charly's DIY lip scrub recipe here.
Pro tip: Add some manuka honey to our FACIAL SCRUB for extra anti-bacterial properties and exfoliation.
Follow up your lip scrub with hydration. Applying a small amount of Dr. Barbara Sturm's HYALURONIC SERUM will provide deep and long-lasting moisture to dry and dehydrated lips. The low molecular weight Hyaluronic Acid penetrates deeper skin layers, leaving your lips feeling firmer, refreshed and visibly more radiant while high weight Hyaluronic Acid molecules provide immediate intensive hydration to the surface layers of your skin.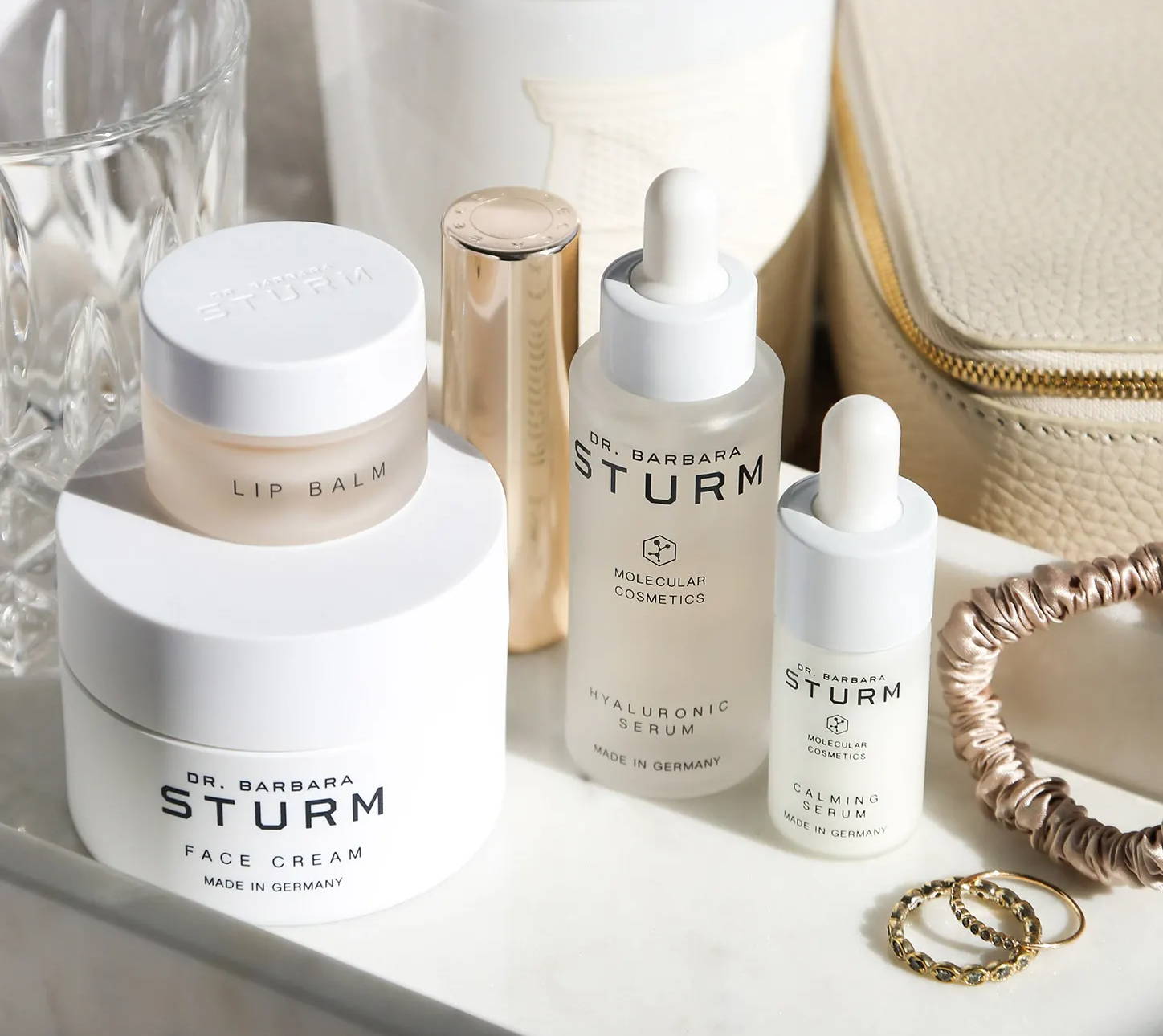 Seal it all in with Dr. Barbara Sturm's LIP BALM. Its lightweight, silky texture gives a soft glow and finish while providing essential hydration and is the perfect barrier between your lips and harsh elements like the cold winter temperatures and indoor heating. The LIP BALM is infused with a blend of plant-based oils, butter and waxes to help protect lips against dehydration. It's also rich in antioxidant Vitamin E, which helps shield your lips from free radical environmental aggressors.
Last but not least, smooch your honey! This step we can't help you with, but we can at least promise you that your lips will be ready.
---
Delfina Forstmann is a skincare fanatic and a contributing writer for Doctor's Notes. She has worked closely with Team Sturm on product copy and social engagement giving her an inside understanding to Dr. Barbara Sturm's unique approach to skincare.