When it comes to makeup Dr. Barbara Sturm opts for a very natural look but mostly prefers to just "wear her skin" so Team Sturm called on makeup artist Fara Homidi to share her valuable tips and tricks. Lucky for us, she doesn't cut any corners with her pre- and post-makeup skincare. Fara's work can be seen on the cover of Vogue and in campaigns for brands like Celine, Chanel and The Row, to name a few. Read on for Fara's go-to makeup prep and removal and her favorite "skin-friendly" makeup brands.
---
---
As a makeup artist how important is skincare to you and what are some of your own skincare philosophies?
Skincare is one of the most important things in the makeup routine because it determines how the makeup glides onto the skin and a lot of times what the finish will be. I'm a huge fan of using cream moisturizers that are truly emollient so that the skin always looks and feels radiant and juicy – I'm NOT into gel moisturizers. I believe moisturizing properly helps balance the oil production, even if you have an oilier skin type. You can always hit the T-zone with a mattifying primer, without stripping the skin of the necessary lipid barrier all over.
What must-haves are in your pre-makeup skin prep?
I am really big on exfoliating. My exfoliation trick is to use a gentle cleanser in circular motions all over the face for 2-3 minutes, and toweling it off afterwards with a warm washcloth. Then it's about prepping the eye area with an eye cream and the rest of the face with moisturizer. Applying a rich lip balm is also a must for me.
What about post-makeup skincare?
Post skincare is important too because it needs to be done gently without tugging or irritating the skin. An oil-based eye makeup remover and micellar water over the face with a cotton round are good first steps. Then a gentle face wash followed by a night cream and eye cream. Those will bring back the moisture that might have been stripped while cleansing. Lately I can't live without an overnight lip mask!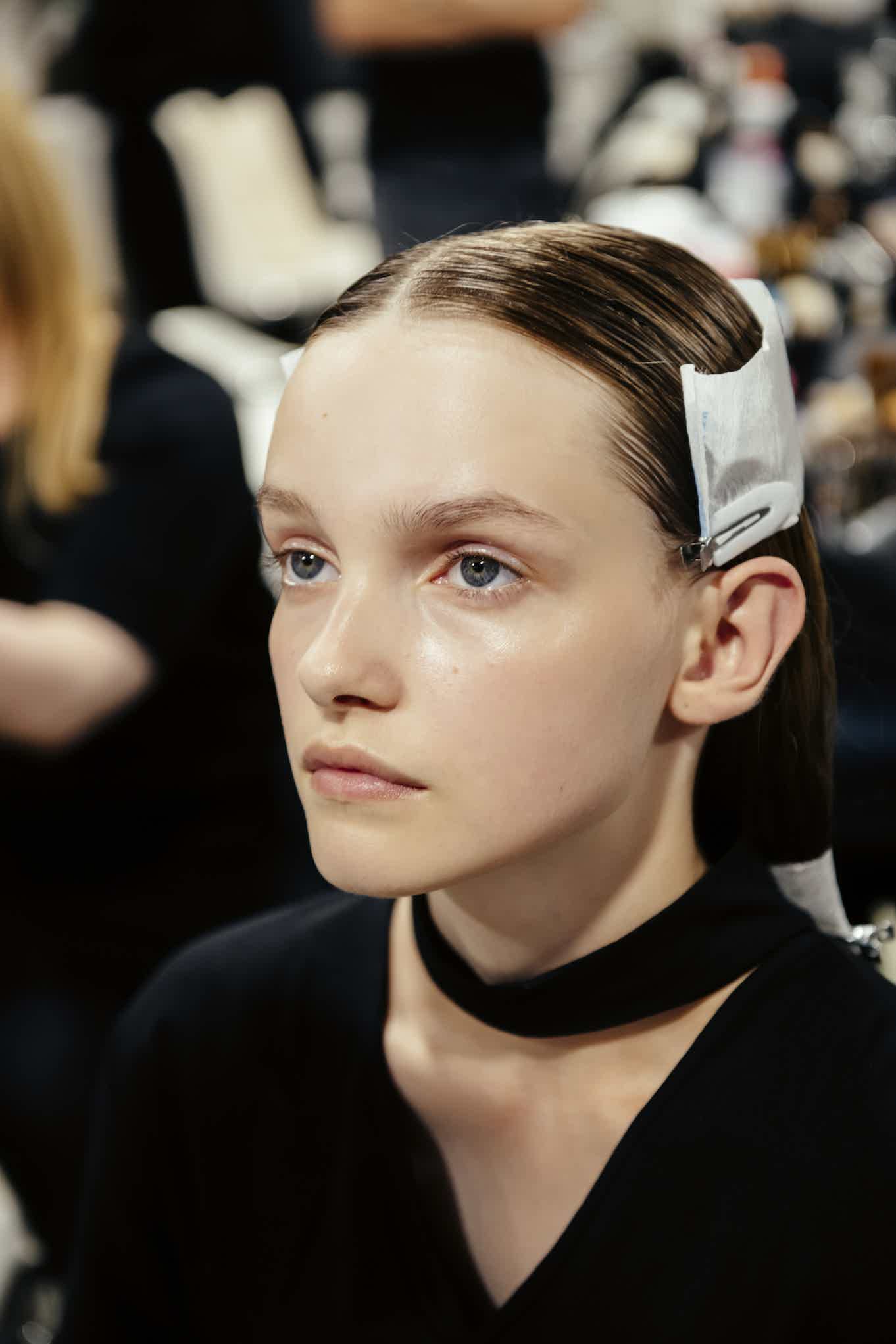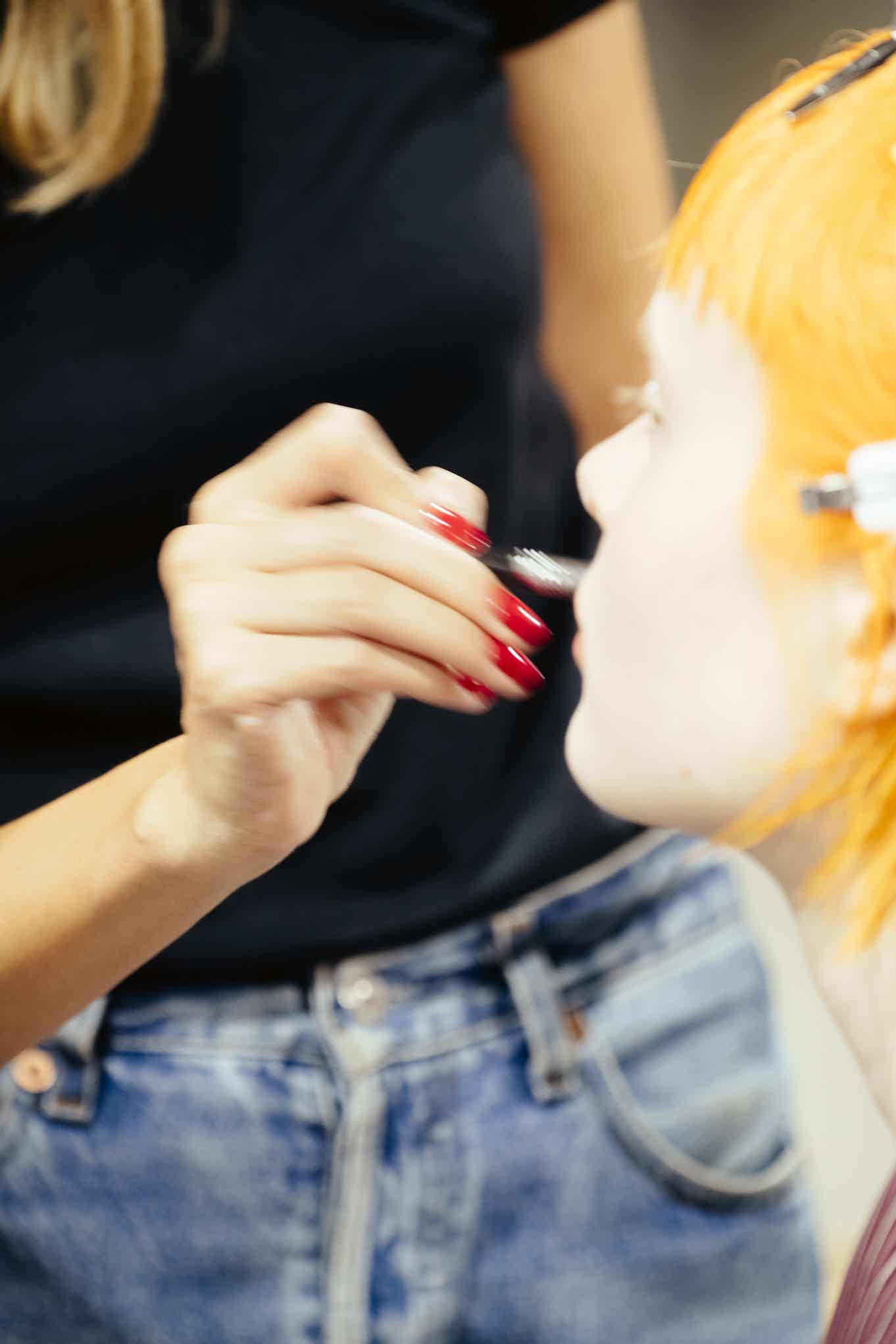 IMAGE CREDIT: KRISTY SPAROW
What is your pre-makeup skin prep routine before applying your own makeup?
I'm high maintenance so here we go! If I really want to look my best, I will use a cleanser in circular motions all over the face for 2-3 minutes and towel it off afterwards with a warm washcloth. Next, I'll go in with an electric current machine five minutes each side of my face, to lift and plump my skin. I'll moisturize eyes with a very rich eye cream and then moisturize the rest of my skin with something silky and rich. Lastly, I'll apply a lip balm. All this before I even begin my makeup!
When it comes to fashion shows and shoots, what will you never compromise on a time crunch?
All of my assistants laugh at me because they know I cannot stand flaky lips. No matter the time crunch, I expect those lips to look juicy, plump and moisturized. To achieve this, I like to go over the lips with a cotton round and an exfoliating solution until all of the dry skin has been removed and I'll then replenish the lips with a rich lip mask. Also, moisturizer...beautiful skin is integral to my makeup philosophy, so as far as I'm concerned there cannot be any makeup applied without it!
What tips would you give beginners for pre-makeup skincare?
I think many people – especially teens with hormonal blemishes, tend to over cleanse and strip the skin of necessary oils. I believe this in turn causes the skin to over produce oil, which adds to the issue. My big push would be to do a double cleanse, but with more gentle cleansers. The first cleanse using a gentle foam cleanser, the second cleanse using an enzyme cleanser. If your skin is in a better place your makeup wears longer and less makeup is needed!
Is there ever a reason to compromise your skin health for longer lasting makeup looks?
In real life I don't think there is ever a reason. I think makeup should be breathable, look real and have clean ingredients. A lot of these 24-hour foundations or 24-hour lip products have harsh ingredients, which is why they won't budge! I personally don't think they wear well on the skin after some hours anyway (they look dry, crack-y etc.), so I find them pointless.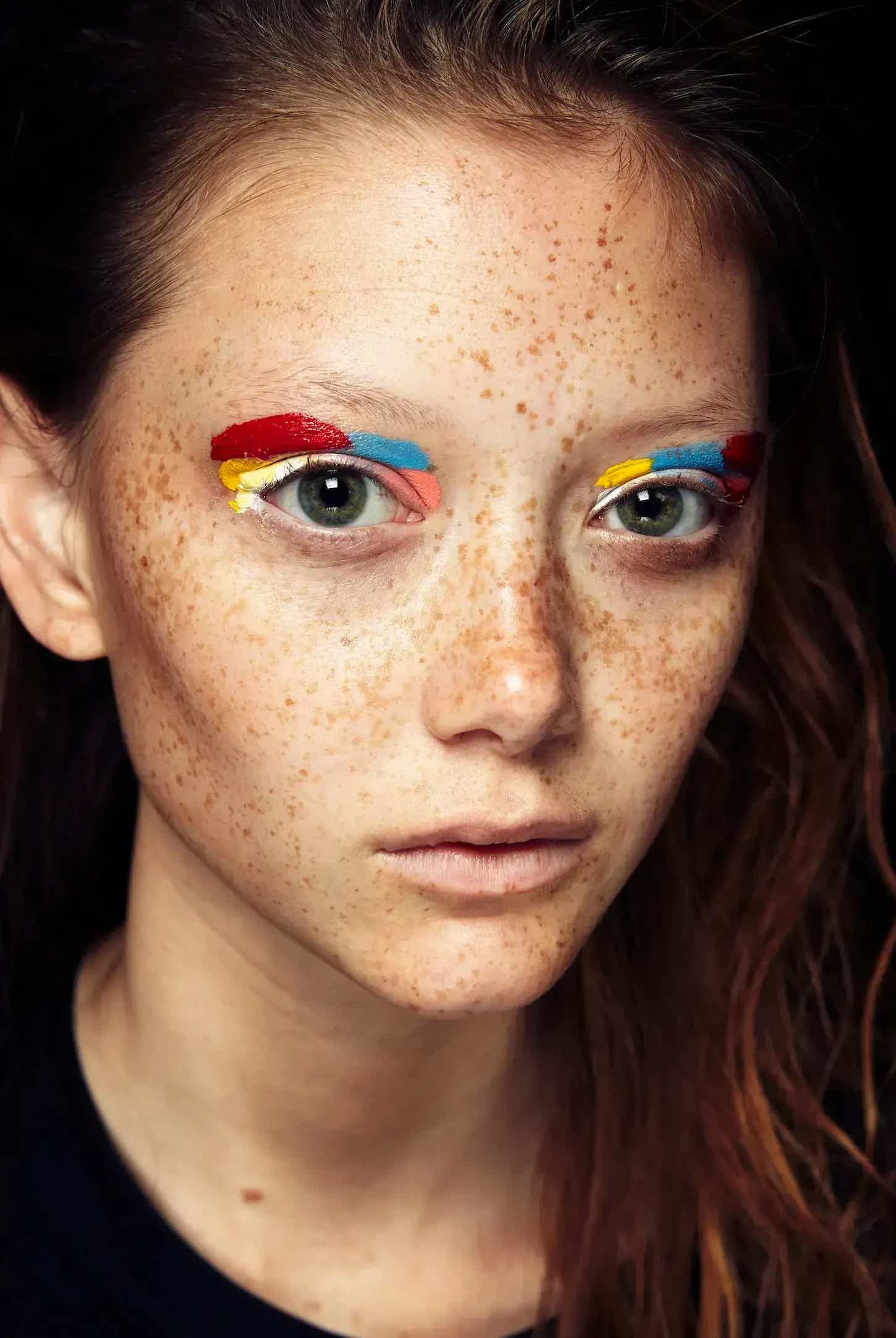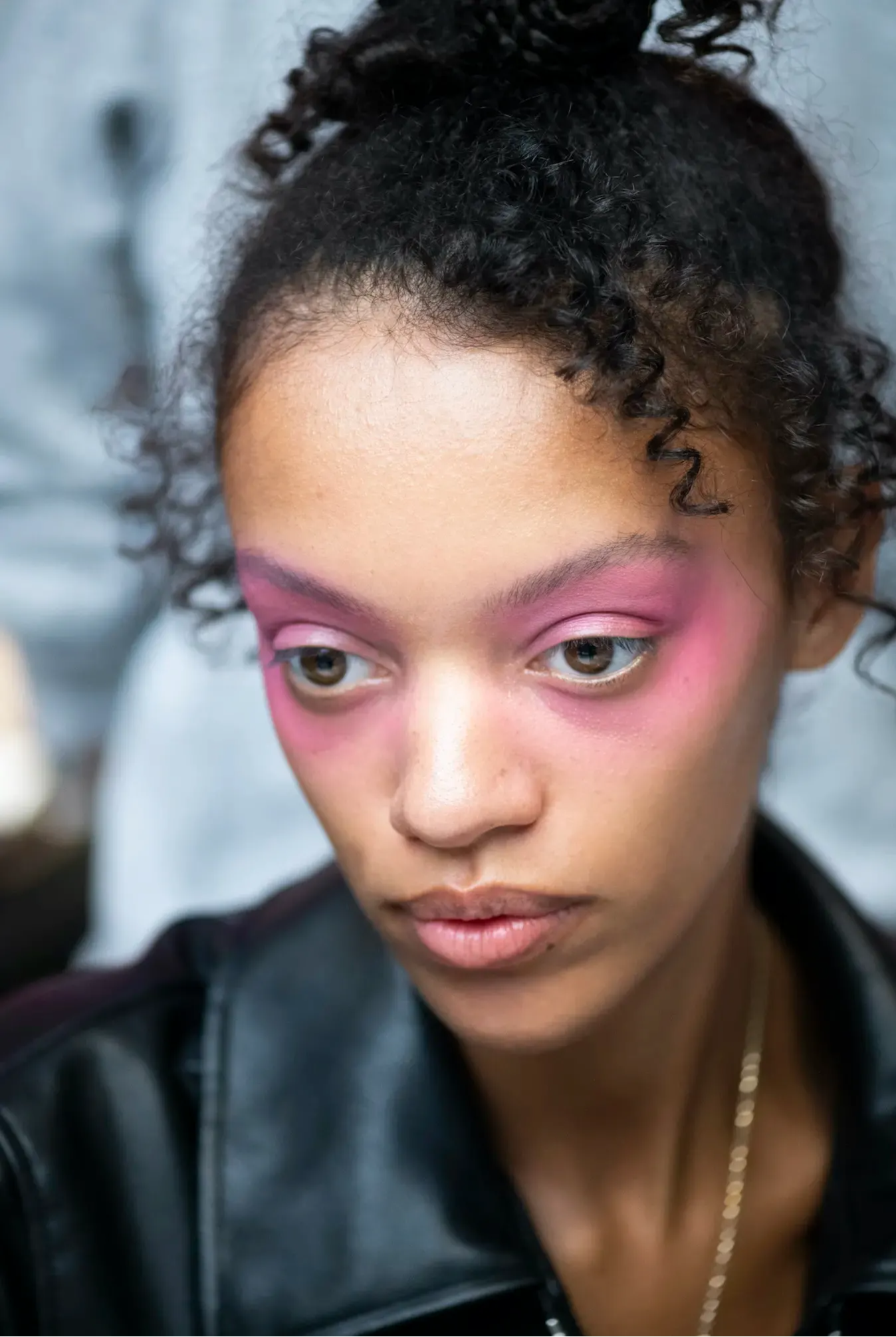 IMAGE CREDIT: KRISTY SPAROW
How do you prep skin for heavier makeup looks?
One thing I would do differently to prep a heavier makeup look (for example, when using face paints) is that I would use some kind of barrier. Kryolan has a skin barrier called Pro Shield Barrier Foam. I would apply this onto the face after my basic prep, to keep any harsher pigment from staining the skin. Other than that, there are specific glitter bases and glues that can be used to prep skin for the use of glitter or crystals.
What is the biggest mistake you've seen people make with skin prep before makeup?
I think gel moisturizers have a tendency to seem like they moisturize on the immediate, but after soaking into the skin, they tighten and dry. I personally would never try a new moisturizer for the first time on set, I need to know exactly how it will behave and wear throughout the day! For example, a lot of moisturizers will pill and ball up after applying concealer or foundation over it. This happens with a lot of moisturizers, especially gel based, so trial and error is key.
What about post makeup skincare mistakes?
I think the biggest post makeup mistake happens in the removal phase. Pulling and tugging the skin is often a result of not using the proper eye makeup remover. For example, removing eyeliner and mascara needs to be done with an oil-based eye makeup remover and a cotton round (not a micellar water or face wipe). I think saturating the cotton round and letting it lay on the eye for 15 seconds before the removal process, helps melt and loosen the makeup for a quick and tug-free removal.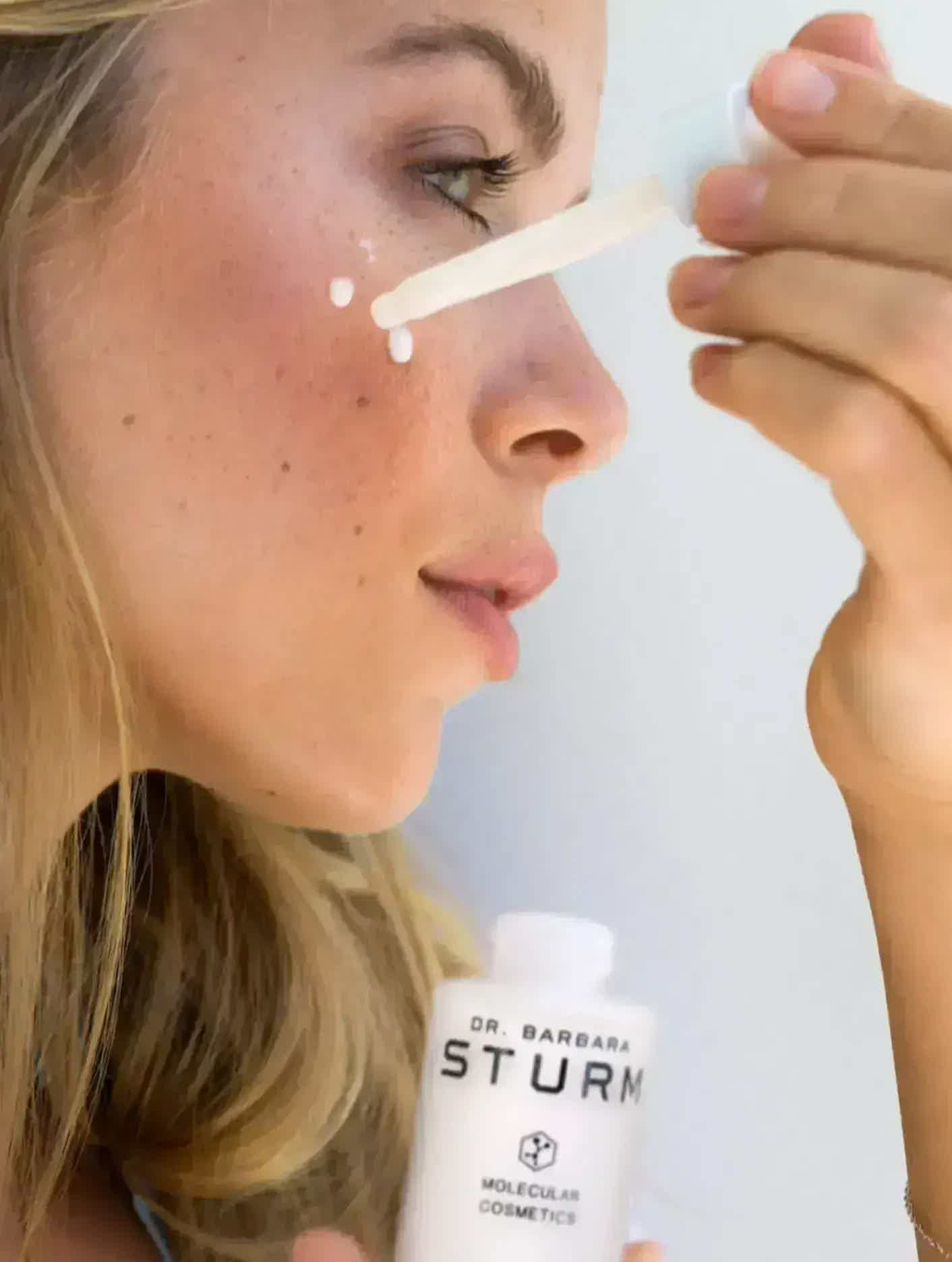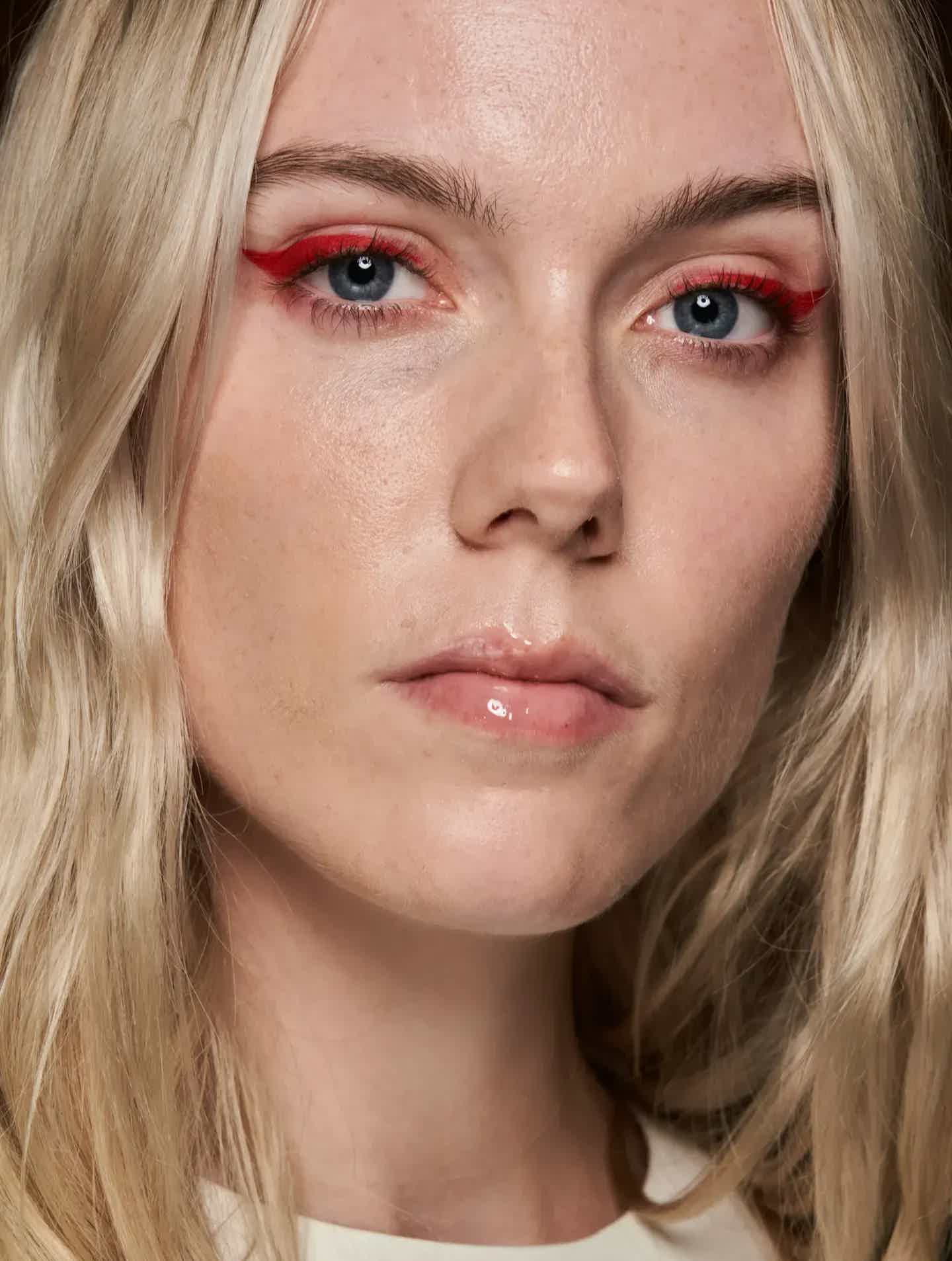 Do you have a Dr. Barbara Sturm favorite?
Dr. Barbara Sturm GLOW DROPS is an instant pick-me-up, after moisturizer, but before the makeup. I love the slight rosy overall glow finish. The model's eyes always light up with excitement every time I bring out the Glow Drops!
What are some makeup brands you love that are "skin-friendly"?
Some brands that I adore which are skin-friendly and effective are RMS Beauty, Westman Atelier, and Kjaer Weiss. All of these brands have lovely clean ingredients while being highly usable and wearable. They are created by makeup artists, so they understand that the finishes and colors have to hold up to high beauty standards of the industry, while also being clean. I am currently working on my own clean beauty line, which entirely incorporates my point of view on beauty, so stay tuned!
What projects have you recently worked on that you are most excited about?
The most electrifying feeling I've ever had, is working on my upcoming line. Creating something from the ground up that is 100% my own, every design detail, custom color, texture, finish, ingredient etc. is beyond exciting! Another stand out in my career was my first show in Paris, Off-White FW17 Runway. Nothing compares to the rush of being in Paris on my first big show and working on the hottest collection of the moment! Another pivotal moment for me was my first Céline campaign, which was still in the Phoebe Philo era, whom I was then and still am, a huge fan of.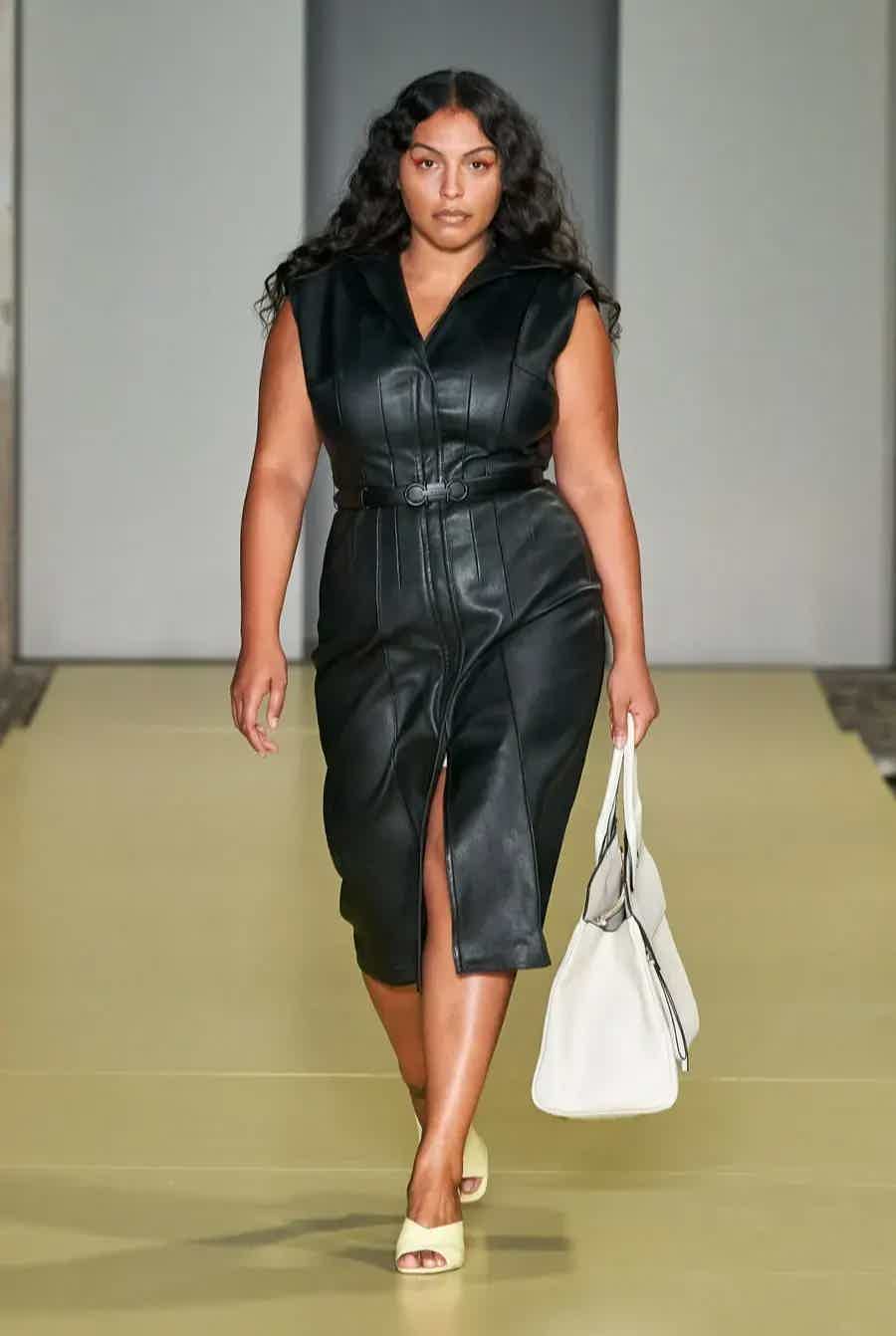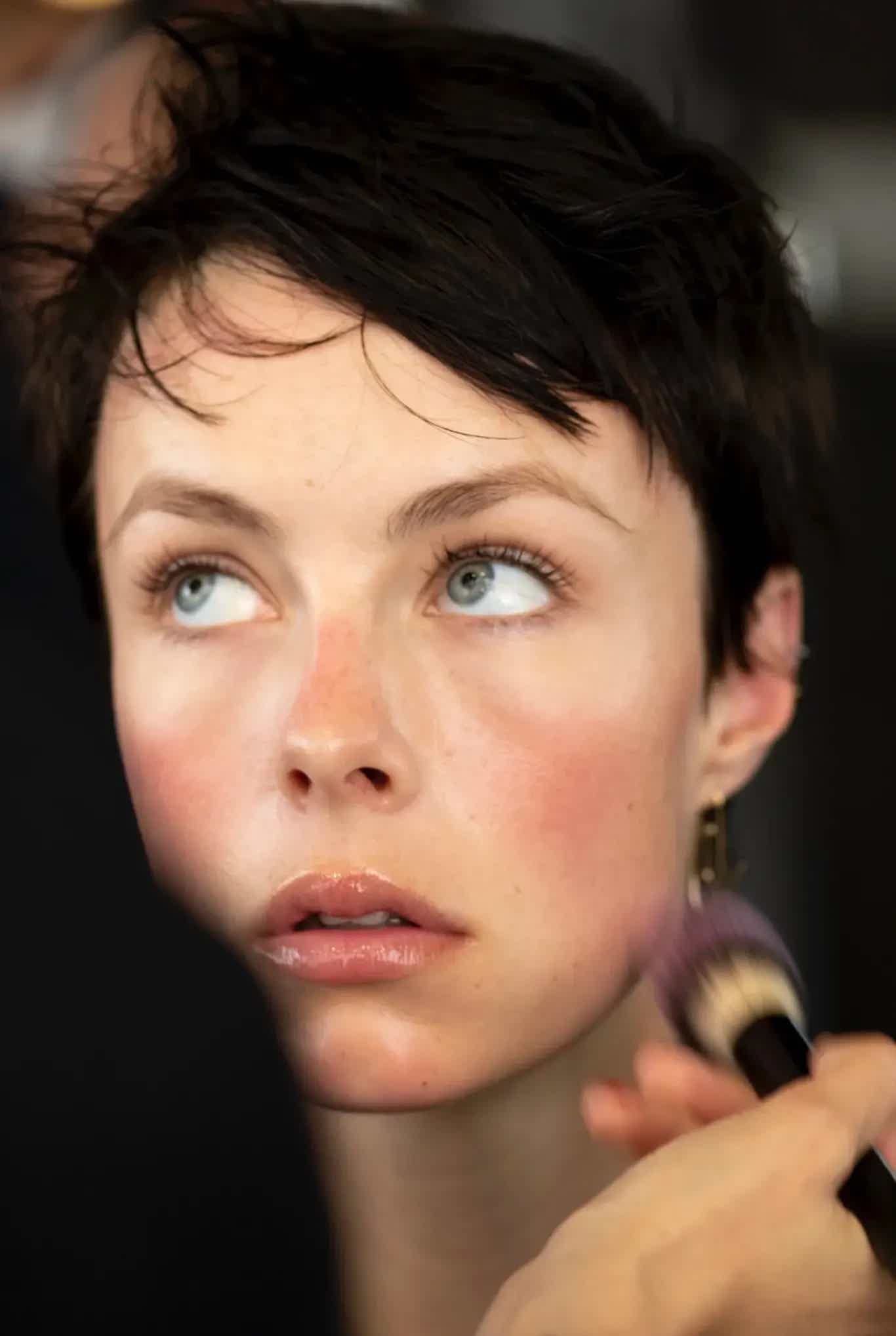 IMAGE CREDIT: KRISTY SPAROW
What's the worst beauty trend you've ever tried and the best?
I don't think there is a beauty trend that is ever bad! I think beauty trends are like time capsules that can be looked back on and that tell a story of the time. Everything can be appreciated in hindsight! For example, the overplucked eyebrows of the 90's look even more beautiful to me now and they visually define that era of beauty. I think eccentricity should always be appreciated.
What is a quote you live by?
"Blue is the warmest color."
---
Delfina Forstmann is a skincare fanatic and a contributing writer for Doctor's Notes. She has worked closely with Team Sturm on product copy and social engagement giving her an inside understanding to Dr. Barbara Sturm's unique approach to skincare.