Father's Day is an opportunity to show dad some extra love by gifting him something special to take care of his skin, as well as offer him a moment of self-care. Male skin is 25% thicker than women's due to testosterone and has more collagen density, a rougher texture and more natural moisture so it requires gentle and nurturing skincare to boost hydration, protect skin barrier function and leave it feeling fresh and revitalized. Dr. Barbara Sturm's men's skincare sets make the ideal Father's Day gift - and are packed with protecting, hydrating and soothing ingredients to care for the specific needs and concerns of men's skin.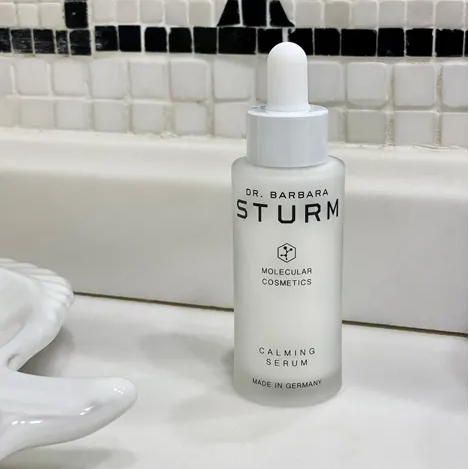 An essential for every man's skincare routine, the CALMING SERUM instantly soothes skin after sun exposure, shaving, sleep loss, jet lag, air conditioning or environmental pollution and over time, strengthens the skin's natural defenses, minimizing sensitivity. Apply after cleansing and before using the FACE CREAM MEN.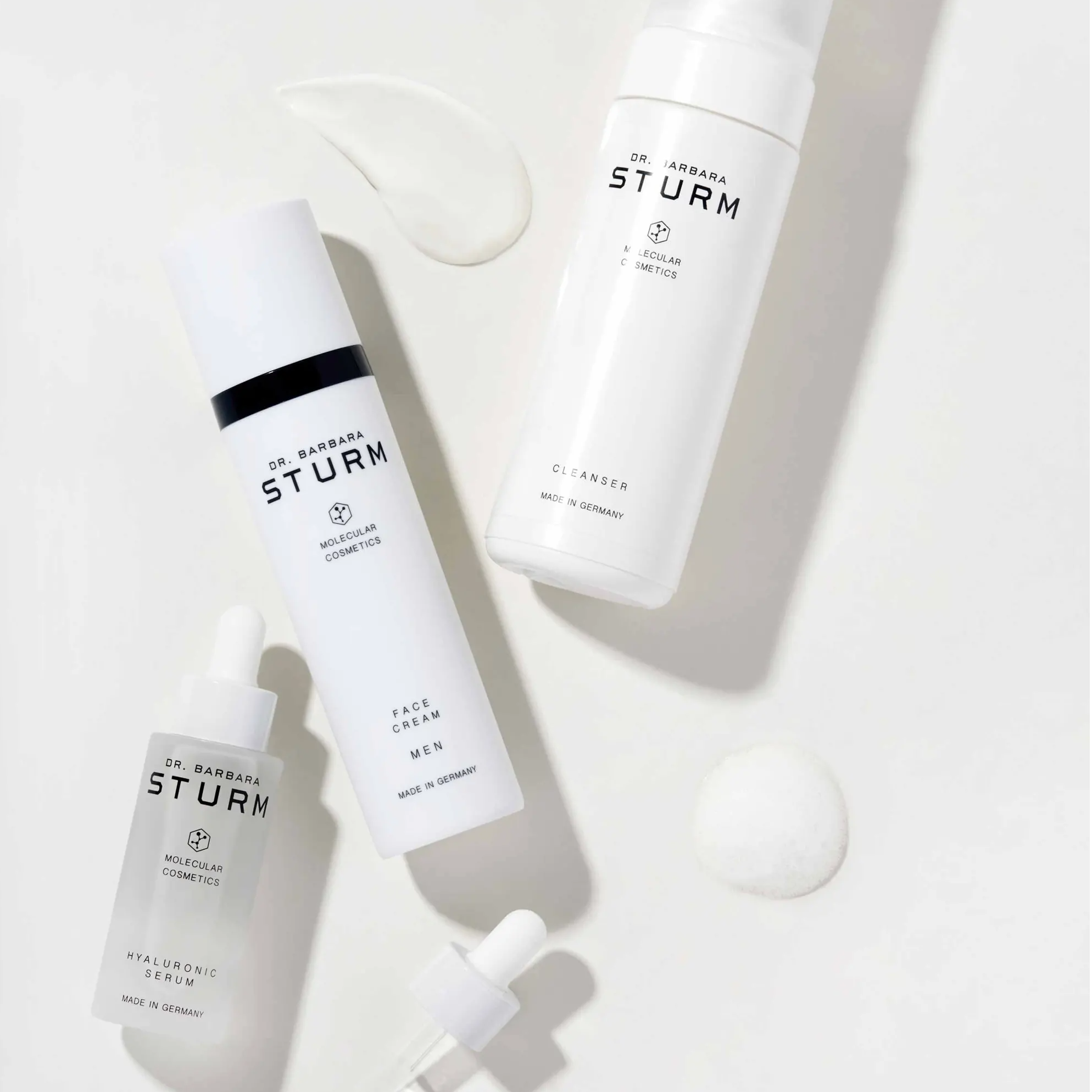 This is the perfect set for the low maintenance man who is looking for a hassle-free routine. The MEN'S ESSENTIAL SET includes the CLEANSER, HYALURONIC SERUM and FACE CREAM MEN to help soothe the skin after shaving, while providing potent hydration to achieve a healthy-looking complexion.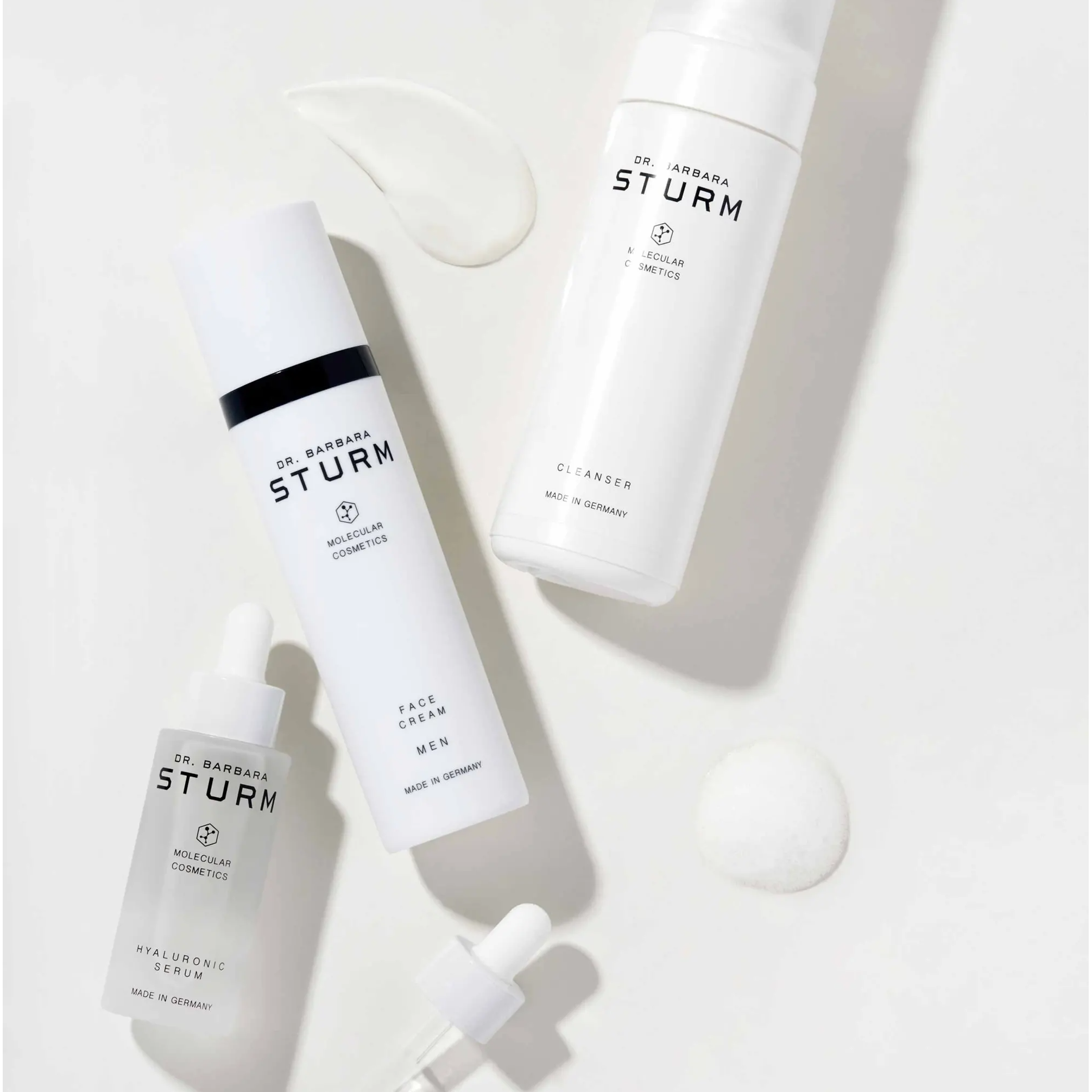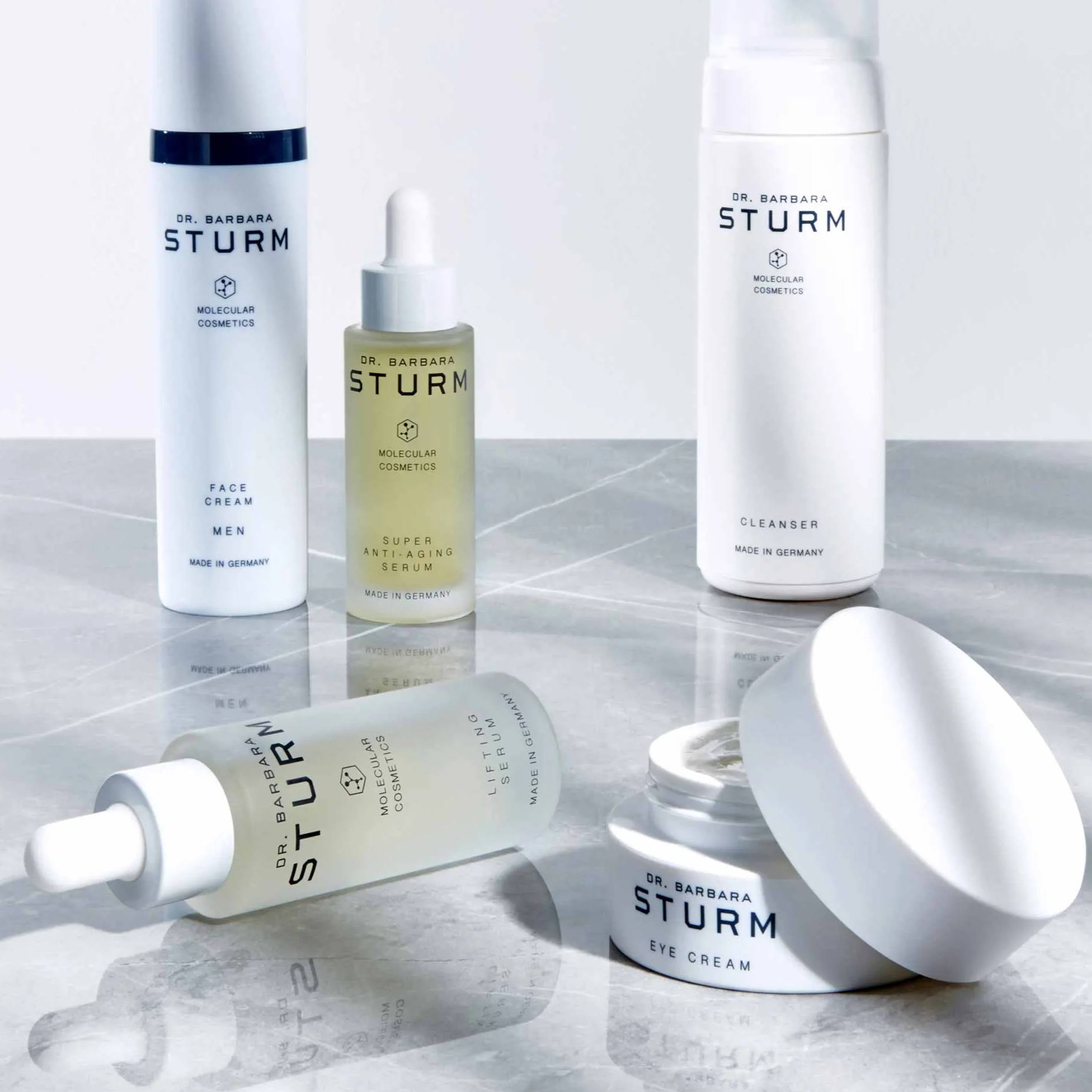 Men's Super Anti-Aging Set
Ideal for any man looking for an extra boost of anti-aging ingredients and skin perfecting products, the MEN'S SUPER ANTI-AGING SET contains everything a man needs to help reboot their skin. The Set includes the CLEANSER, SUPER ANTI-AGING SERUM, EYE CREAM and FACE CREAM MEN.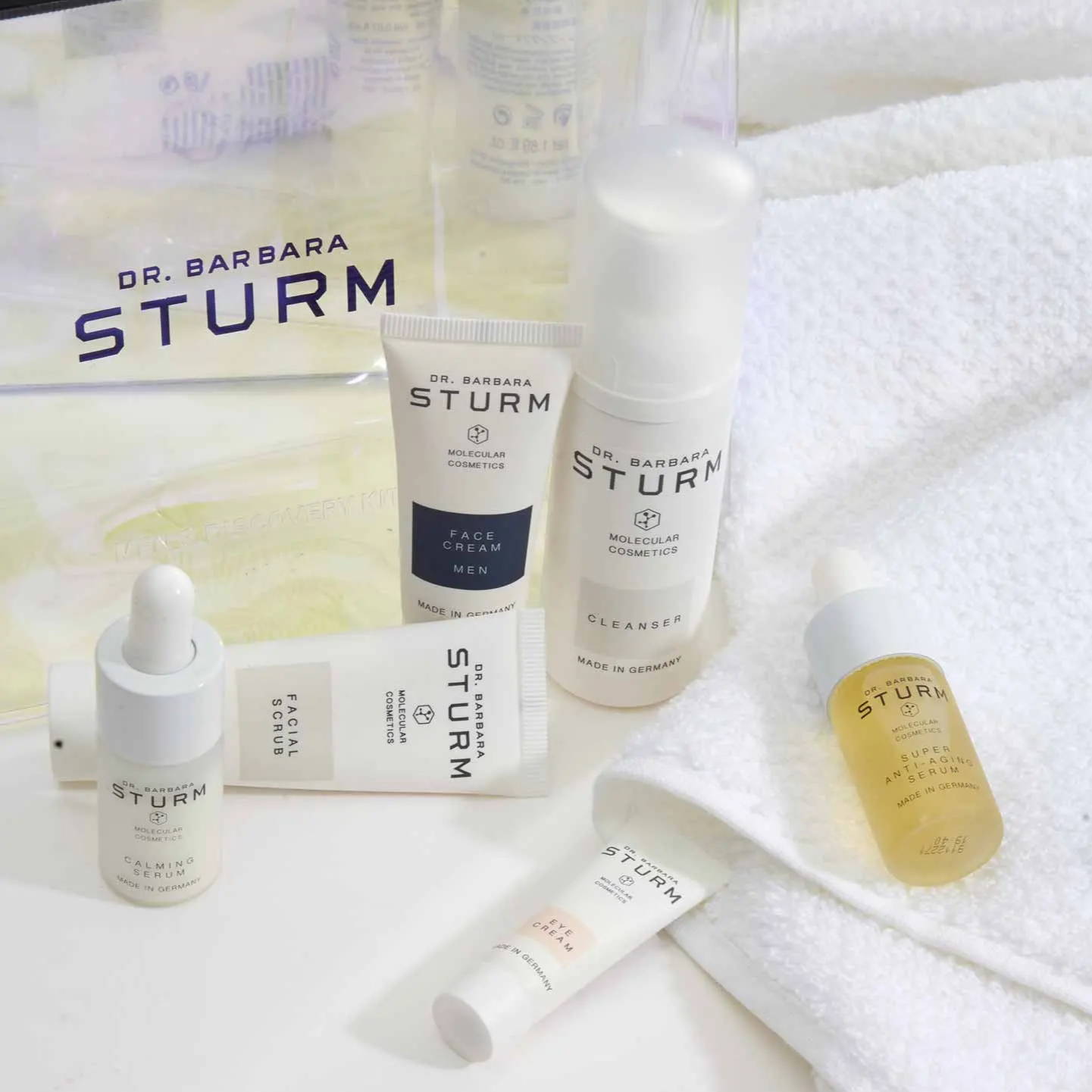 This kit provides a comprehensive skincare regime for men who want to try a range of Dr. Sturm's products. Featuring six deluxe-sized products in a convenient travel bag including a CLEANSER, FACIAL SCRUB, CALMING SERUM, SUPER ANTI-AGING SERUM, EYE CREAM and FACE CREAM MEN.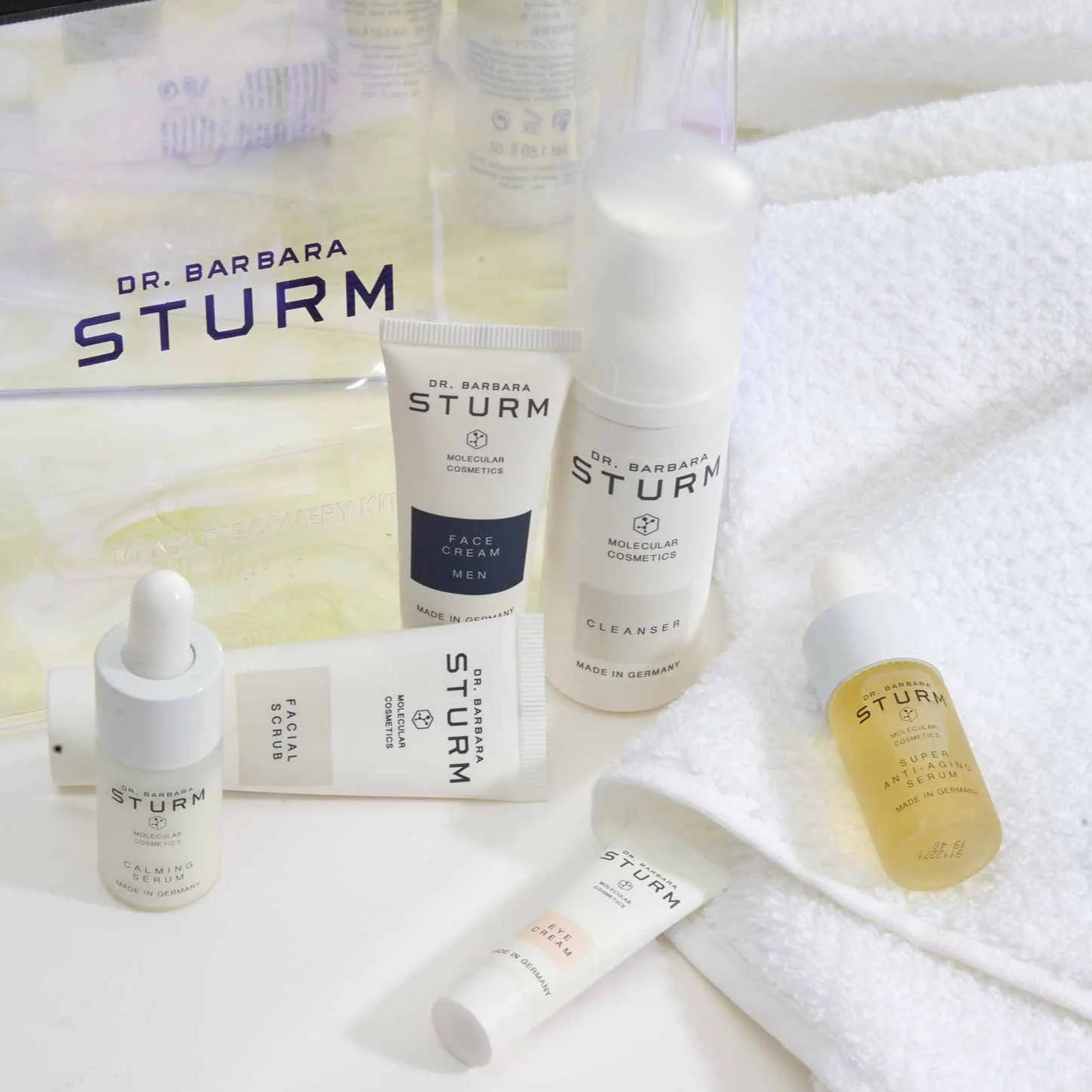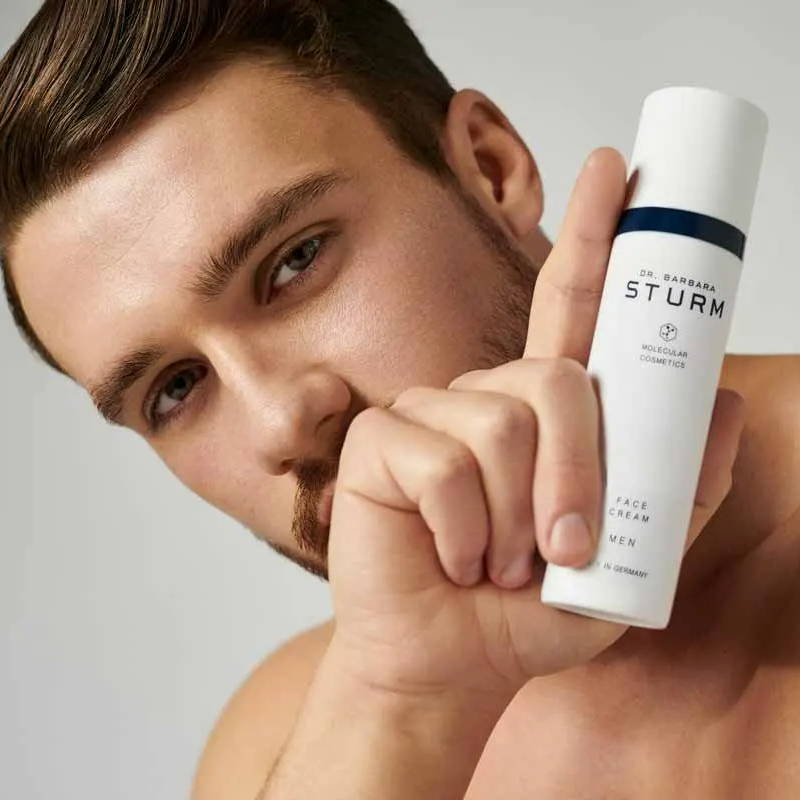 If they're new to Dr. Sturm, why not gift them the MEN'S FACE CREAM to kick start their skincare regimen. Lightweight and fast absorbing, it contains Purslane and Skullcap which help soothe irritation and protect the skin from harsh influences such as shaving or stress and leaves skin refreshed and hydrated.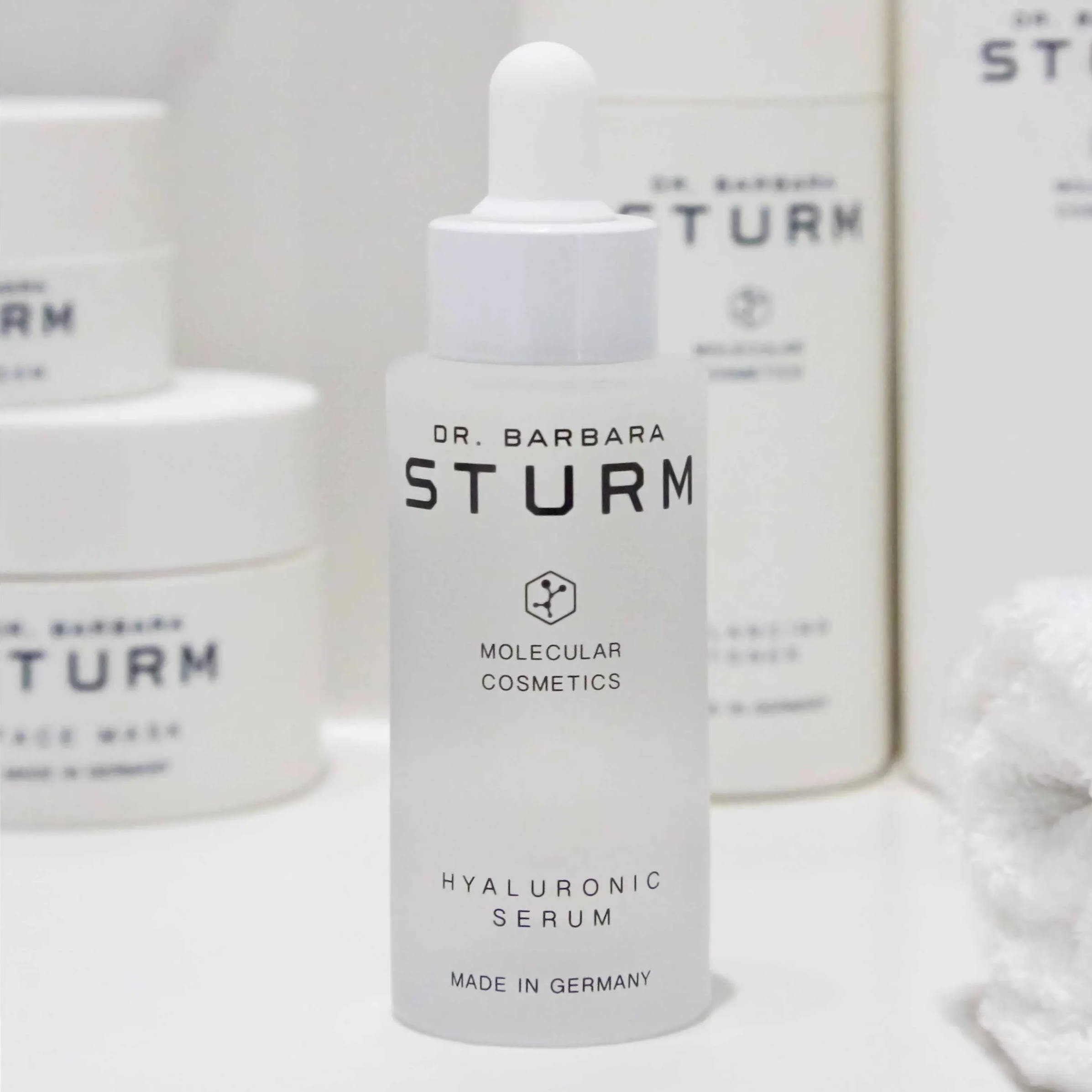 Dr. Sturm's HYALURONIC SERUM is a wonderful gift for any man. With low and high weighted hyaluronic molecules that penetrate the skin's superficial and deeper layers, and Purslane, which is ideal for soothing stressed skin and reducing signs of irritation - especially after shaving.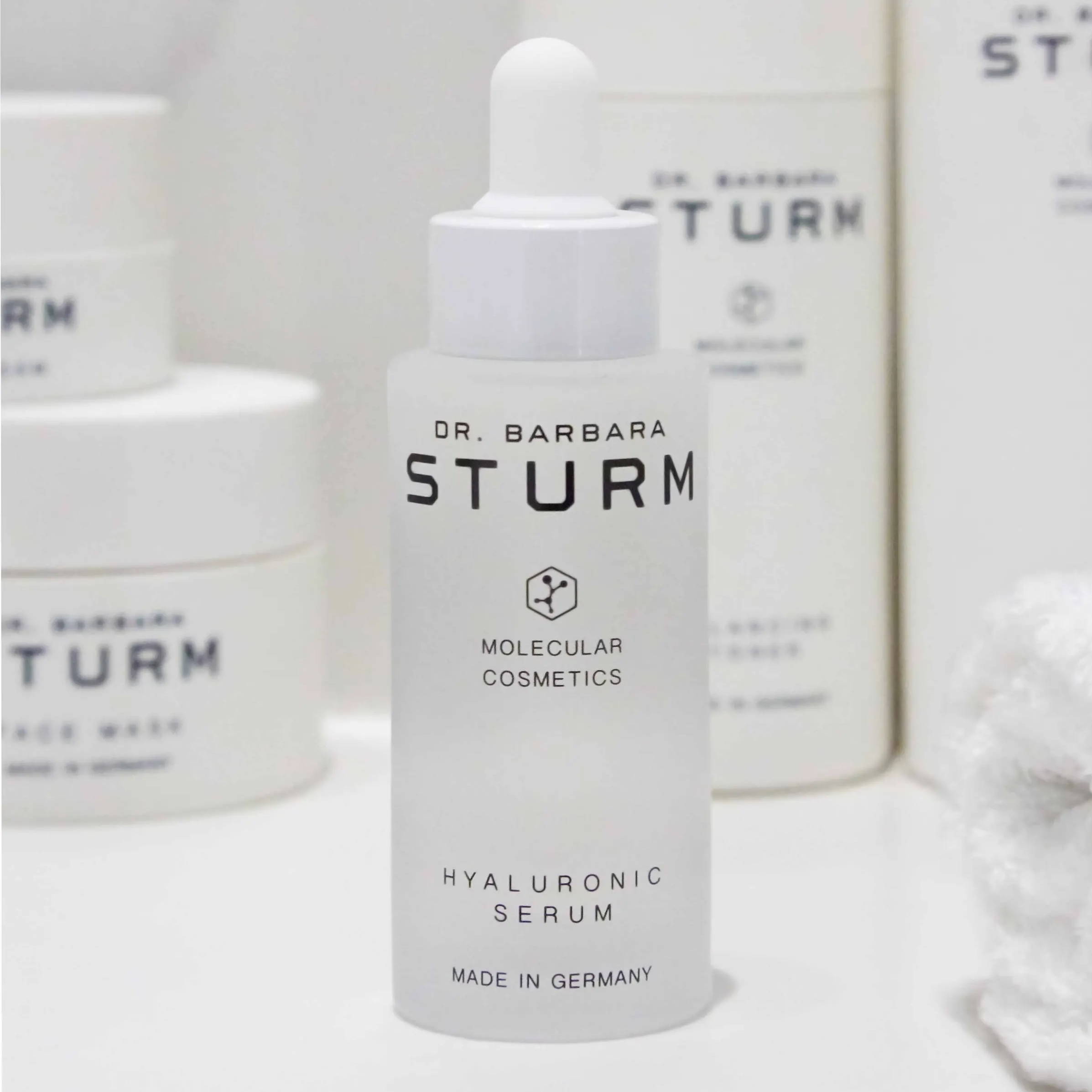 ---
DR. BARBARA STURM DIGITAL MASTERCLASS: MEN'S SKINCARE
---