How Is The Eye Area Different?
If you've ever applied an eye product before, you'll notice how much thinner the skin feels around the eye area. It contains less sebaceous glands and is overall more delicate than the skin on the rest of the face, as well as more sensitive. The eye area is usually where the first signs of aging appear, namely crows' feet and fine lines. And certain lifestyle habits will also have an effect; puffiness, irritation, dark circles, and swelling can all be caused by lack of sleep (which pales the skin, causing dark undereye areas to appear more prominent), improper diet, dehydration, allergies, and high-sodium foods.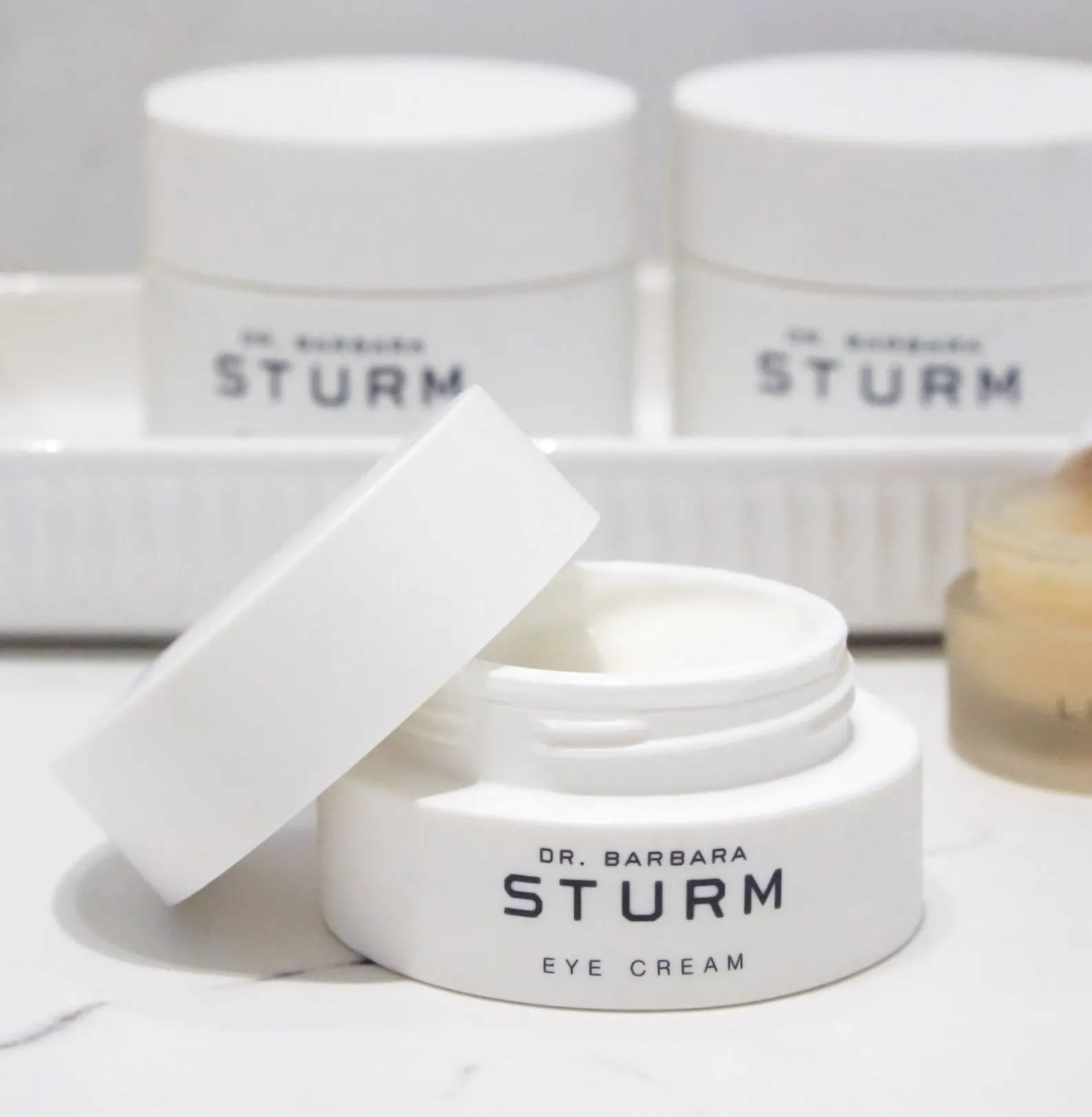 What Makes An Eye Cream Effective?
First and foremost, an eye cream is usually formulated with specific ingredients that target the most common concerns in that specific area, such as hydrating ingredients to moisturize dryness and plump out fine lines and wrinkles, soothing ingredients to reduce irritation and help de-puff the under-eye area, and targeted ingredients to reduce the appearance of dark circles. Recent skincare trends have attracted consumers to eye products that contain harsh ingredients such as acids and retinols to provide quick fixes but this aggressive approach can impair barrier function and actually cause inflammation around the eyes. Instead, using an eye cream packed with ingredient science that focuses on keeping the eye area nourished with hydration will ensure healthier-looking eyes in the long-run.
The key to maximizing the potential of these ingredients is to ensure the eye cream has the right consistency. Too light, and it might not be hydrating enough. Too heavy, and it could cause greasiness around the eyes that could lead to clogged pores and milia.
I developed my EYE CREAM to provide gentle, yet highly-effective care for the entire eye area. This deeply-hydrating formula contains the anti-oxidant and anti-aging powerhouse Purslane as well as Golden Root, Sugar Beet and Yeast to soothe, brighten and de-puff, while omega lipids improve moisture retention for firm, supple eye contours. It's super lightweight (so much so that I like to call it my 'eye pudding') and dissolves right into your skin, leaving it moisturized, refreshed and revived.
How Should I Apply Eye Cream?
The best way to apply any eye cream is after your serums (all of our serums, bar THE GOOD C VITAMIN C SERUM are safe to use around the eyes) and before your FACE CREAM so that the ingredients are effectively absorbed into the skin. Take a rice-sized amount and using your ring finger, apply in gentle circular motions to help stimulate circulation. You can also apply it on similar textured areas such as the delicate skin around the mouth and on the neck.
A Note About Sun Protection
I specifically formulated my EYE CREAM without SPF because sun protection should always be added to a product separately. If chemical filters sit in a skincare product, such as an eye cream, the sun protection's active ingredients degrade the efficiency of the skincare, and vice versa. I recommend using SUN DROPS SPF 50 over the EYE CREAM every day, even when it's cloudy.
---
SKIN SCHOOL WITH HAILEY BIEBER: HOW TO TREAT UNDER EYE CIRCLES