Our hands are exposed to a lot. External factors like wind, rain, sun and water can dehydrate the skin rapidly but on top of that, our hands are also regularly exposed to solvents, surfactants and, in the fallout from Covid-19, frequent hand washing and sanitizing, too. As a result, the natural protection and repair systems of the skin are overworked and this can result in damage to the skin's barrier function making hands more susceptible to sun damage, wrinkles and dryness. So it is important to afford our hands some extra love and attention when we can. Here's how.
Use a lipid-rich hand cream
The skin on our hands is thinner that that on our face or the rest of our bodies and has fewer sebaceous glands, so it's less able to produce moisture binding components that keep skin protected and hydrated. This means that as we age and the skin naturally loses elasticity, the hands age more visibly than other parts of our bodies. A lipid-rich hand cream that provides essential hydration, moisture and soothing properties is vital to slowing visible signs of skin aging and strengthening skin barrier function.
Dr. Barbara Sturm's SUPER ANTI-AGING HAND CREAM contains a blend of vitamin-rich, nourishing vegetable oils such as Olive and Grape Seed Oil and antioxidants such as Purslane, Vitamin E and Vitamin C that smooth the skin and give it radiance. A complex of Elderberry and Almond Extracts have a firming effect, while Squalene and Shea Butter strengthen and support the skin's protective barrier. Panthenol soothes stressed skin.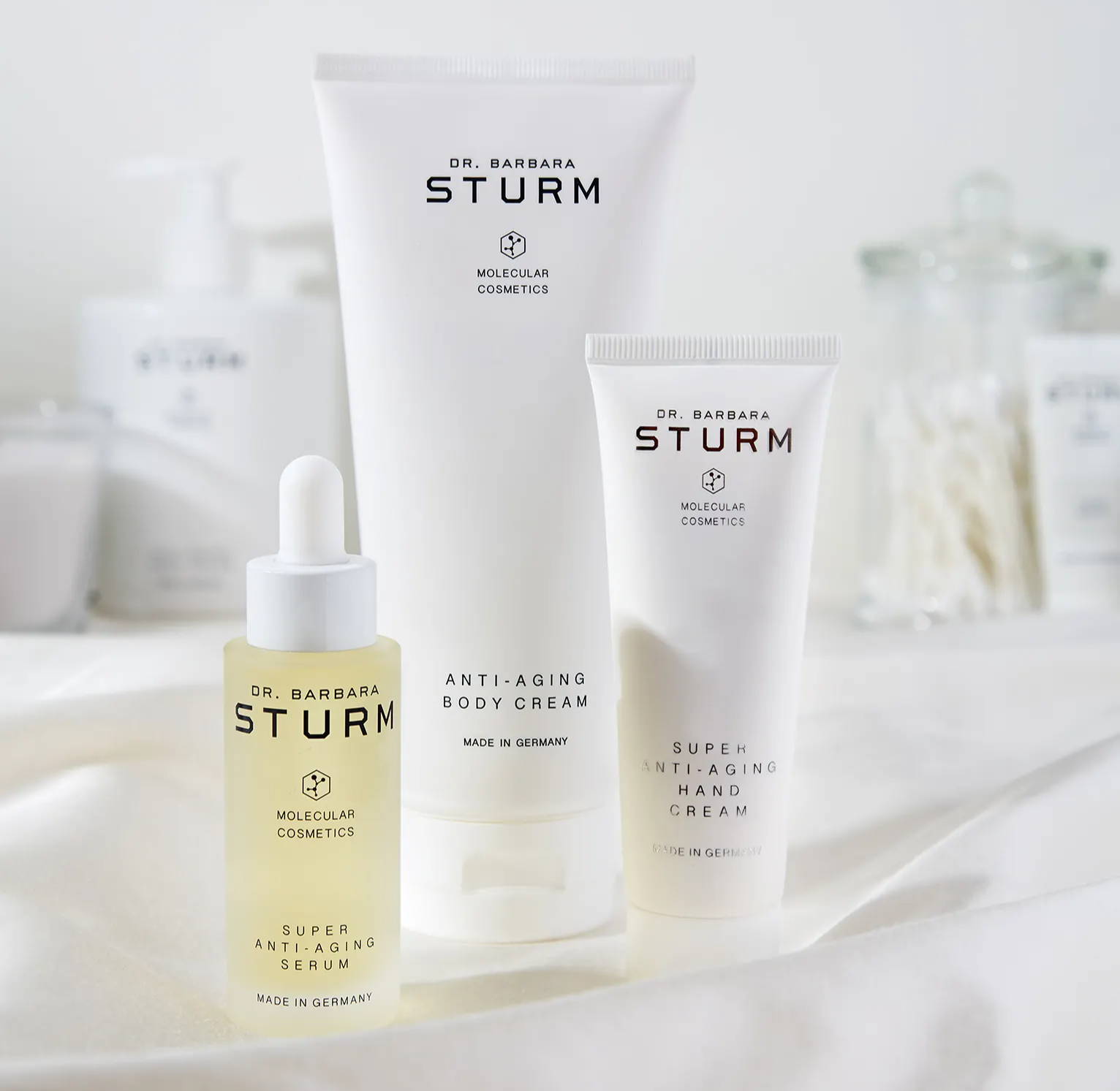 Switch to hydrating hand washes
Our hands are constantly being exposed to things that our face, for example, would never be in contact with. Anti-bacterial hand soaps and sanitizers are great for hygiene but contain harsh ingredients that can be terrible for skin health including alcohol and fragrance. Our skin's natural barrier function can also become damaged the more we wash our hands. The solution? Choose hand washes that contain humectants, fats and oils to increase skin hydration and remember to apply hand cream regularly to help strengthen, hydrate and protect the skin barrier.
Apply your SPF on your hands
This may be a step that is overlooked in most people's skincare routines but applying sunscreen on your hands is key to preventing aging and protecting them from UVA and UVB rays. Sun damage not only speeds up the ageing process but can also cause sun spots, discoloration and skin cancer. Applying a broad spectrum SPF such as Dr. Barbara Sturm's SUN DROPS SPF 50 to the top of your hands daily (whether or not you're going outdoors) will play a huge role in keeping your hands younger and healthier-looking.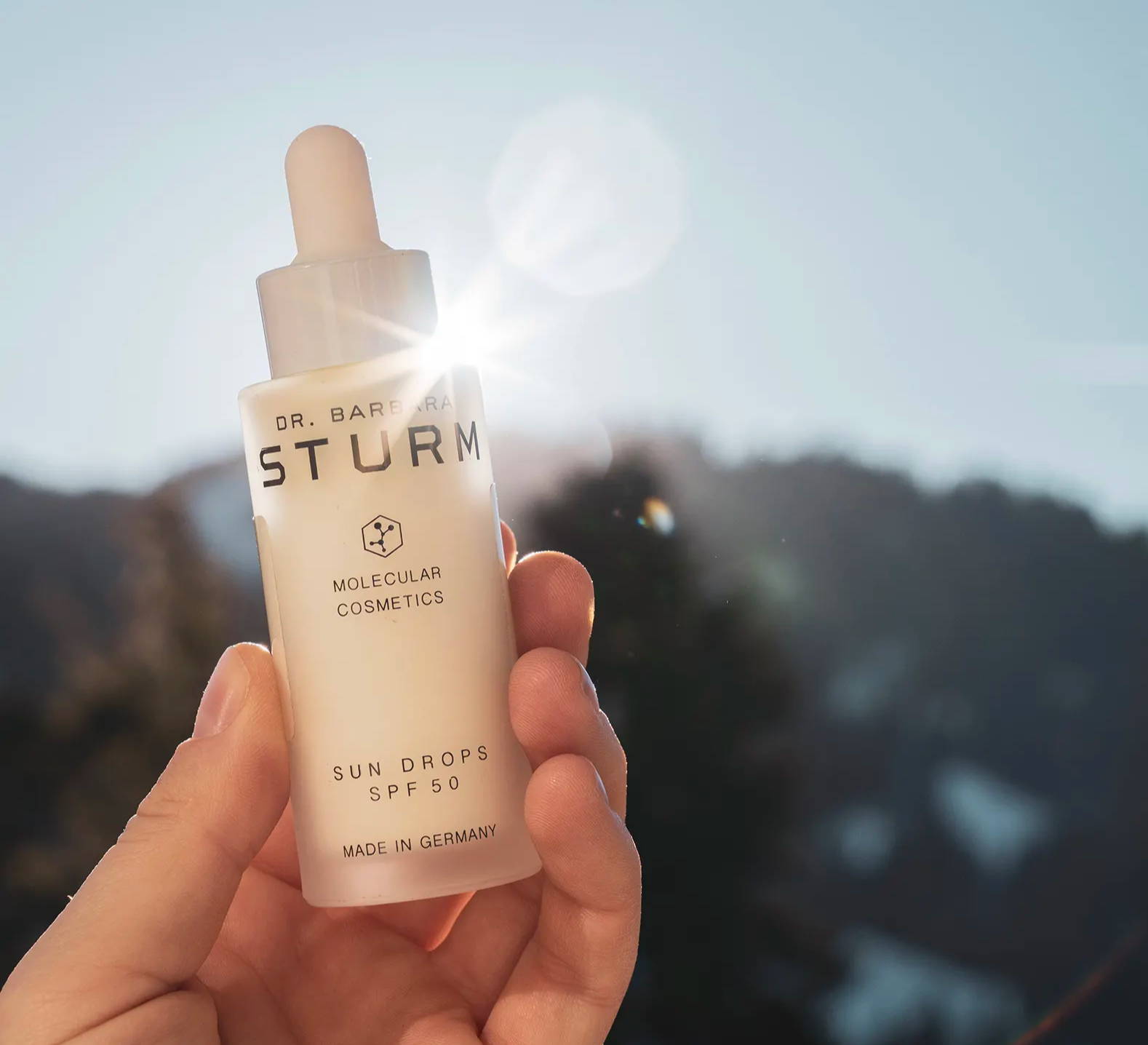 Delfina Forstmann is a skincare fanatic and a contributing writer for Doctor's Notes. She has worked closely with Team Sturm on product copy and social engagement giving her an inside understanding to Dr. Barbara Sturm's unique approach to skincare.