Hassan Pierre is a sustainable fashion innovator and dear friend of Dr. Barbara Sturm. He is the Co-Founder and CEO of sustainable, luxury fashion retailer Maison de Mode. Hassan is also a board member of Well Beings, a charity that elevates and unites animal welfare and environmental protection. Read on to learn more about his incredible initiatives as well as his top tips for maintaining glowing skin and an anti-inflammatory lifestyle.
---
Before we begin talking skincare, can you tell us about your work at Maison de Mode and how you came to co-found a sustainable, luxury fashion company?
While I studied Design & Management at Parsons School of Design in New York, I launched a label reinventing high-end, vintage fabrics before founding Maison de Mode in 2015 with my business partners Amanda Hearst and Carmen Busquets. Maison is a global platform for sustainable fashion, connecting creators, curators and consumers for a better tomorrow.
Did you always know this was what you wanted to do?
Yes, I always knew I wanted to be in the business of fashion — but I also knew that I wanted to make a difference at the same time.
You very kindly sent Dr. Sturm one of the very special red bracelets you created in cooperation with Shashi NYC, Vogue Magazine and CFDA. Please tell us about the initiative behind these bracelets.
The bracelet was a collaboration we did to support their "A Common Thread" fundraising initiative that was designed to support those in the industry whose businesses had been negatively impacted by Covid-19. 100% of the net sales from the bracelet went to support A Common Thread.
Aside from being an advocate for sustainable fashion, you are also a board member of the incredible charity "Well Beings", which aims to protect the environment as well as animal welfare. Tell us about it.
Yes! My business partner Amanda Hearst cofounded the NGO as a way to connect people, animals and our planet. I'm so passionate about all of those things so it was a natural fit.
---
Now let's talk Skincare & Anti-Inflammatory Lifestyle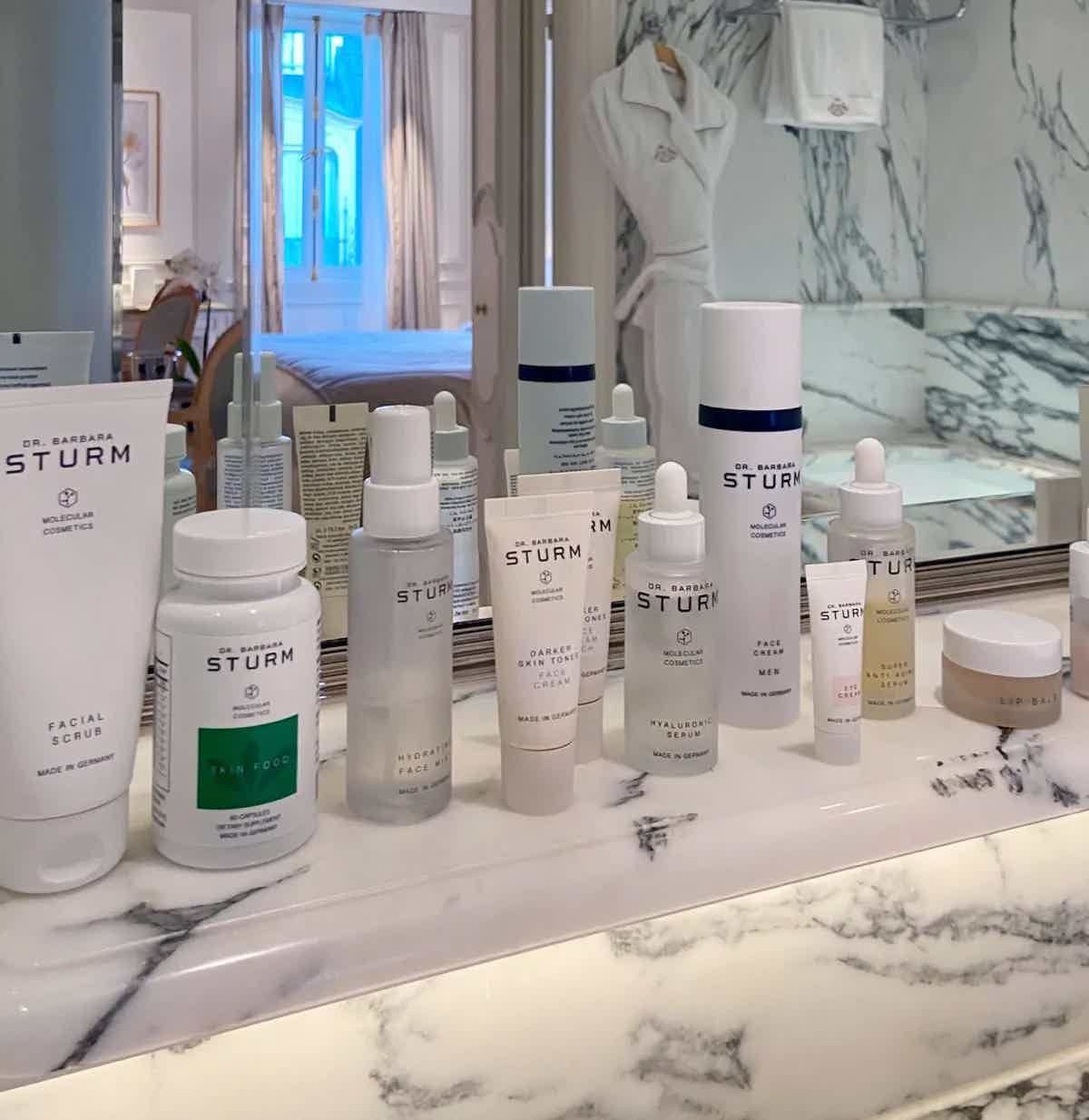 First of all, how did you and Dr. Sturm meet?
BB and I met in LA through our dear friend Anita Ko.
What are some of your favourite Dr. Barbara Sturm products? Dr. Sturm said you love the Scalp Serum?
Yes! I love the SCALP SERUM, the FACE MASK and the LIP BALM because it keeps my lips moist throughout the day without any of the yucky build-up most balms create after a few hours. The FACE MASK is my go-to product anytime I have an event or important personal face-to-face meeting. It provides so much moisture and keeps me looking fresh!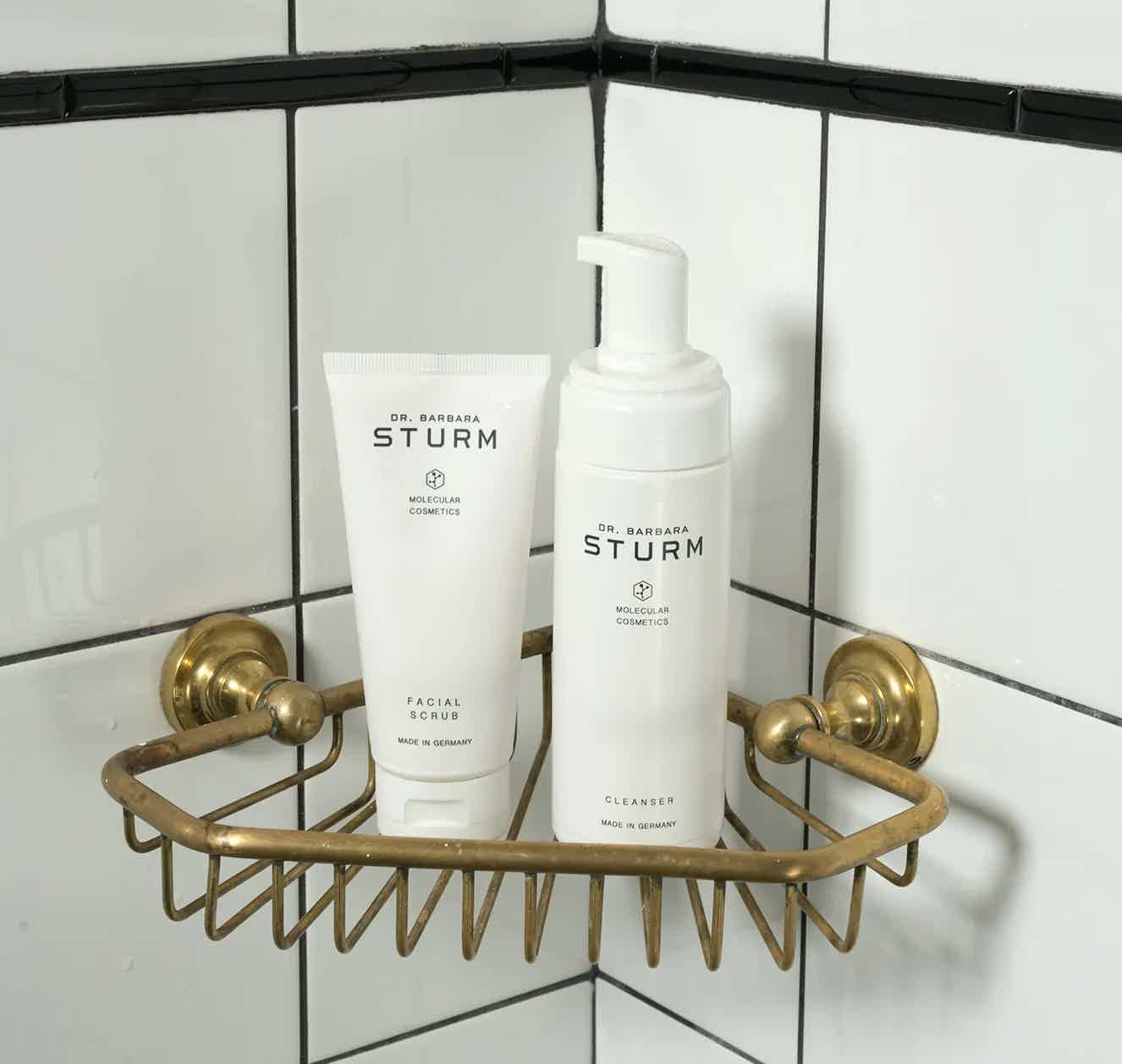 Have you always been very diligent about your skincare? If not, when did you get into it?
Yes, but my obsession was accelerated when BB came into my life.
How much sleep do you usually get?
I usually get 7 hours a night with a 2-hour siesta in the late afternoon. I love to sleep, it's where I get the energy to keep going.
Do you mostly follow a healthy and anti-inflammatory diet?
Yes! Health is very important to me. I am a camel! That is what most of my friends call me because I'm constantly drinking tons of water. That's my secret to great health and skin. H2O.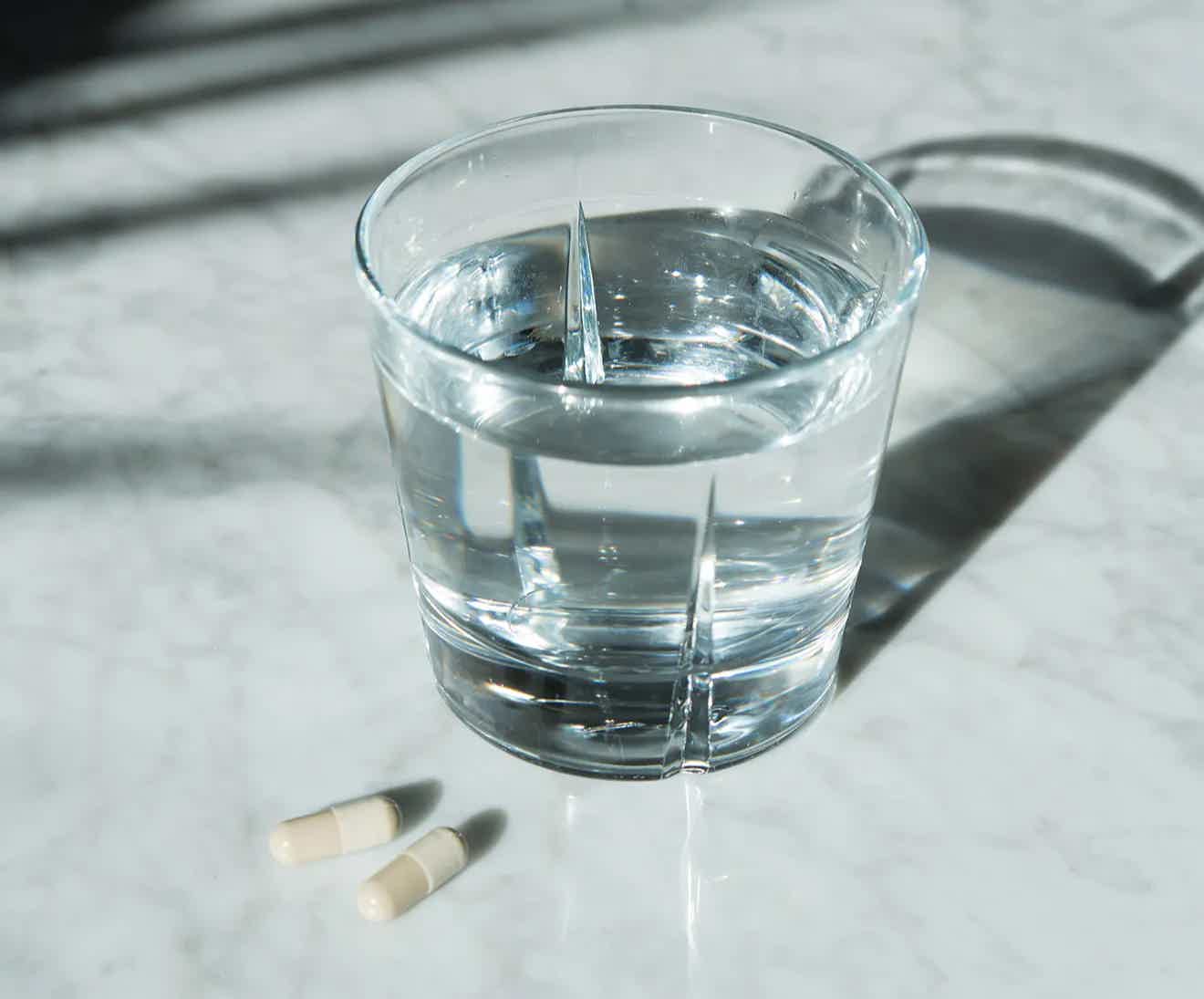 What is your go-to anti-inflammatory moment? (This can be a walk in nature for instance or taking a warm bath in the evening while reading a book).
I love a nice brisk walk on the beach. I am a beach boy at heart so it's a great excuse.
What is a quote you live by?
"We are what we repeatedly do. Excellence, then, is not an act, but a habit." - Aristotle
---
Charly Sturm is a long term member of Team Sturm and one of our regular Doctors Notes contributors. She grew up learning about the importance of science behind skincare and the key aspects of living an anti-inflammatory lifestyle.