When Anna-Christin Haas, co-founder and design director of Galvan London and close friend of Dr. Barbara Sturm made this ceviche for us, we were so blown away with how delicious it is, we had to ask her for the recipe! This nutritious and fruity ceviche takes a bit of time to make (it has to be prepared a few hours in advance) but it's incredibly easy and guaranteed to "wow" your guests or family.
"I love making this dish as a starter when we have friends over. It's delicious, unexpected, easy and a crowd-pleaser. The lime, mango and avocado make it really fresh and it pairs well with a good tequila."
The ceviche is packed with various anti-inflammatory ingredients such as salmon, which is rich in healthy Omega-3 fatty acids, avocados, which are a wonderful source of healthy fats and antioxidant-rich tomatoes. And for a fruity twist, Anna also adds oranges, pomegranate seeds and mango. Read on for the full recipe.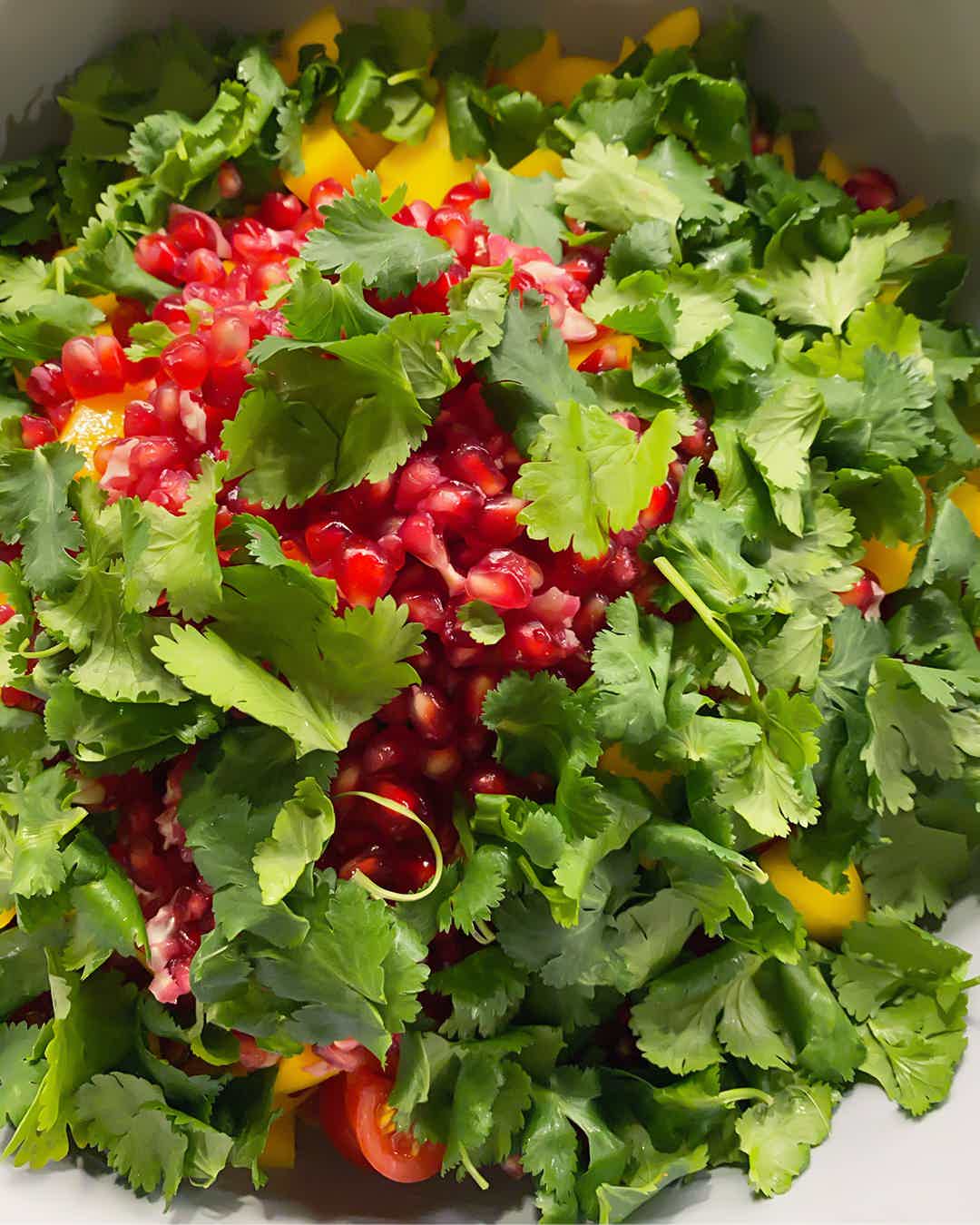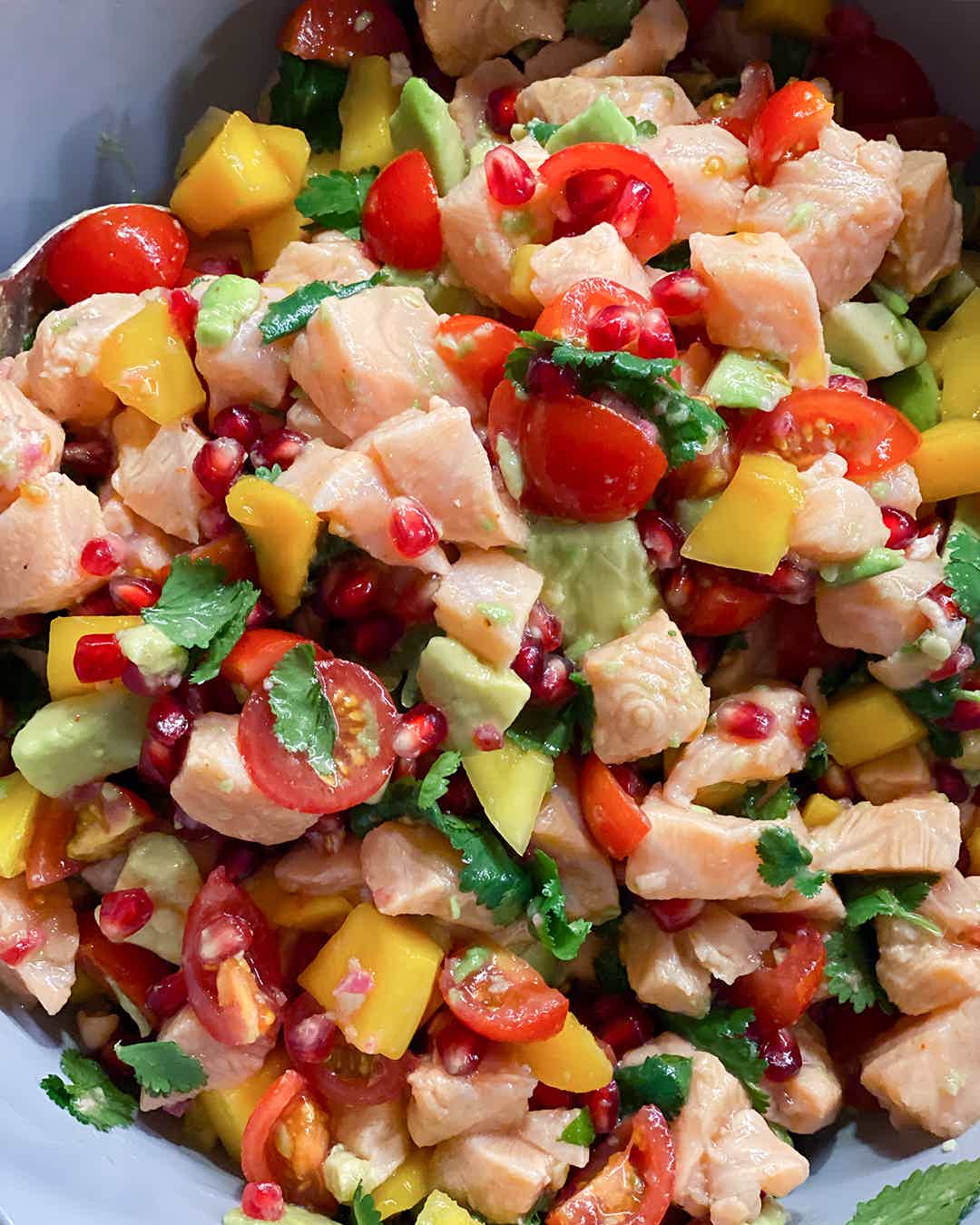 SERVES 6
• About 2 lbs raw sashimi quality salmon
• 5-6 oranges
• 6 limes
• A bunch of cherry tomatoes
• 2-3 avocados (depending on size)
• 1 mango
• Pomegranate seeds (one pack or fresh from one pomegranate)
• A handful of cilantro
• Cold-pressed olive oil
• Rice wine vinegar
• Sea salt
• Fresh chilli (optional)
---
• Prepare the fish about four hours before serving by washing it and chopping it up into squares.
• Line the bottom of a big bowl with a sprinkling of salt and chopped, fresh chilli if using. Add the fish to the bowl.
• In a different bowl, squeeze about three oranges and three limes and mix.
• Add the fresh juice to the fish. Add some more salt and mix well.
• Cover the bowl and leave it in the fridge for around four hours.
• Halve the tomatoes, chop the mango and avocado into cubes and pull the cilantro.
• Squeeze another 2-3 oranges and three limes for the vinaigrette. Add some olive oil, salt, rice wine vinegar and mix. Add more to taste.
• Take the fish out of the fridge and drain the juice.
• Add fish, fruits, herbs and seeds to a bowl. Add the vinaigrette and mix. Add salt or chilli if needed.
Serve :)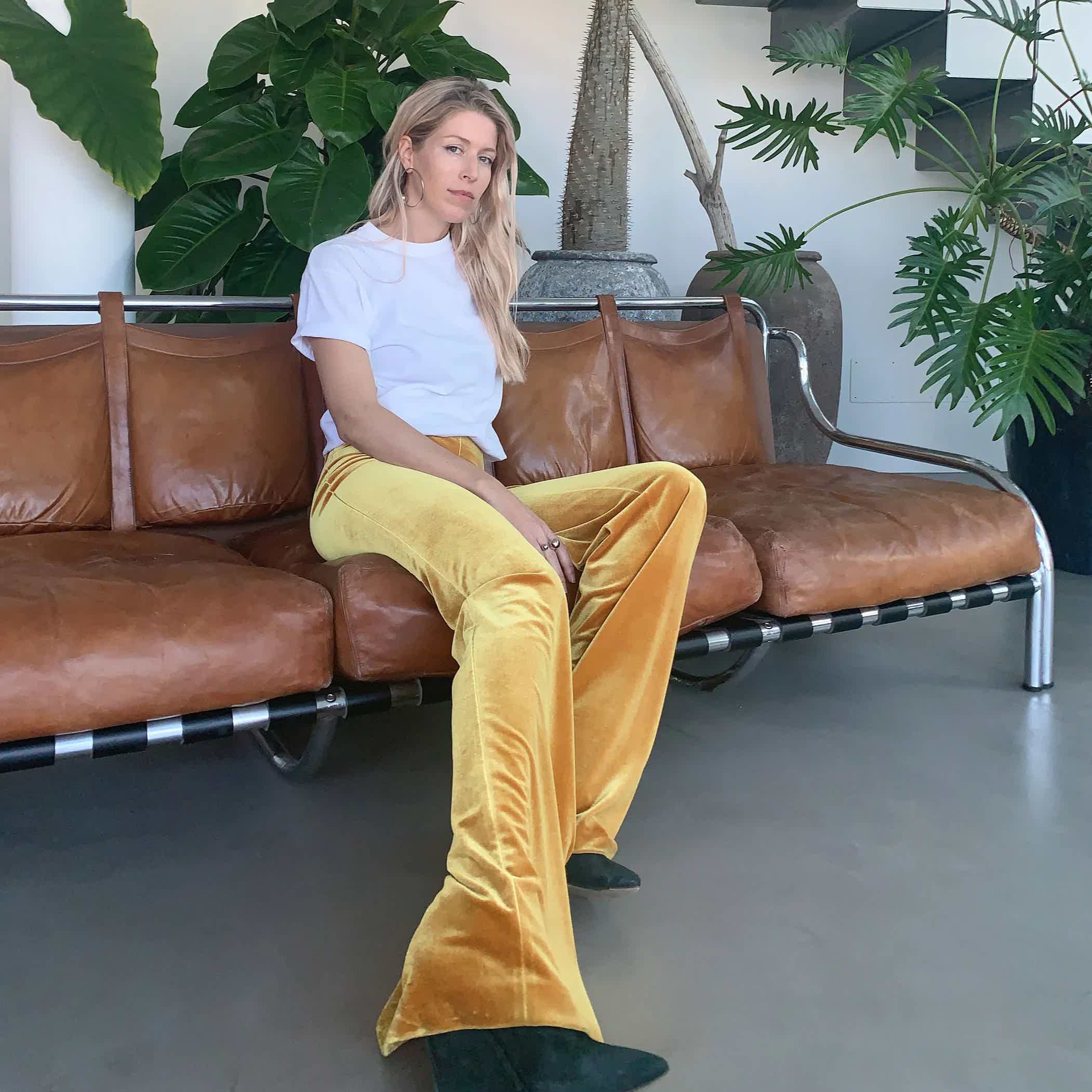 Charly Sturm is a long term member of Team Sturm and one of our regular Doctors Notes contributors. She grew up learning about the importance of science behind skincare and the key aspects of living an anti-inflammatory lifestyle.