One of my most asked questions is how to layer my serums. Every one of my serums is tailored to suit a different skin type, need, or concern and include the BRIGHTENING SERUM, CLARIFYING SERUM, THE GOOD C VITAMIN C SERUM, CALMING SERUM, and the HYALURONIC SERUM. They are formulated with either Hyaluronic Acid bases (which look clear) or lipid bases (which have a milky appearance) and should be applied in a specific order to reap the full benefits of each serum in your skincare routine.
Serums play a fundamental role in your skin's overall health and appearance. They are hydrating, skin-strengthening and ultra-nourishing concentrates which deliver a high dose of ingredients into your skin and generally, should be applied after cleansing and before your moisturizer, though there are some exceptions depending on which Dr. Sturm serum you choose.
How Do I use Hyaluronic Acid -based Serums & Drops?
As a general rule, my Hyaluronic Acid-based serums should be applied directly after cleansing and drying your face and before any other serum or cream. This is because lipids present in creams and lipid-based serums can block Hyaluronic Acid from penetrating the skin. The only exception is my ANTI-POLLUTION DROPS, which create a shield over the skin and can be applied throughout the day, over the rest of your skincare or even over makeup.
How Do I use Lipid-based Serums?
My lipid-based serums also contain Hyaluronic Acid but have a creamy look and milky consistency and include my CALMING SERUM, BRIGHTENING SERUM and THE GOOD C VITAMIN C SERUM. These serums should be used after cleansing and after applying your Hyaluronic Acid-based serums (if you are using two or more serums). They can all be applied before your eye cream and face cream or mixed into your moisturizer.
Are There Any Exceptions?
My finishing serums also fall in to the Hyaluronic or lipid-based categories but are differentiated by the fact that they are intended to be used as the last step in your skincare routine They include my LIFTING SERUM, GLOW DROPS and SUN DROPS SPF 50. The LIFTING SERUM is best used on its own as a last step to your skincare routine and before makeup. GLOW DROPS can be applied at the end of your routine to add extra dewiness and are also suitable to use before or after makeup or combined with your foundation to give an extra glow effect. SUN DROPS SPF 50 should be used alone for maximum effect but can also be combined with my FACE CREAM. They should always be your last step for optimum sun protection. Be mindful that if you are mixing your SUN DROPS SPF 50 with your FACE CREAM this can dilute the sun protecting effects of the formula.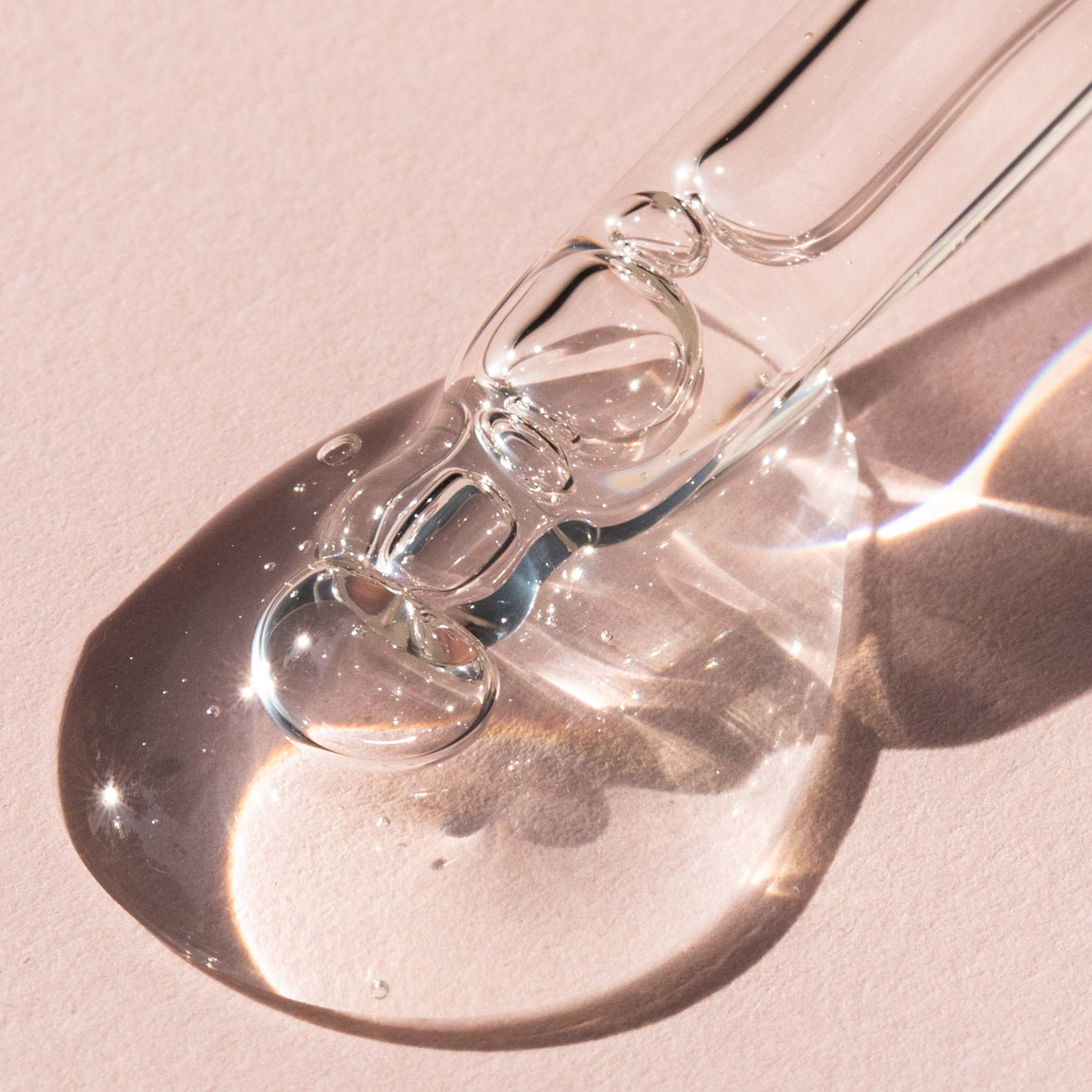 If you want to mix your serums, it's important to mix variations that have the same consistency, for example, any Hyaluronic Acid-based serums such as the ANTI-POLLUTION DROPS and HYALURONIC SERUM, can be blended to achieve a more intense hydrating affect with added HEV and pollution protection. Of course, if you are using multiple Hyaluronic Acid-based serums you can also apply them separately too, making sure to allow each layer to absorb before applying the next. My lipid-based serums may also be combined, for example, the CALMING SERUM and the GLOW DROPS work well together to both soothe the skin and boost radiance. Of course, you may decide to use just one serum and that's fine too – it's the ingredient science that's important for achieving the best results.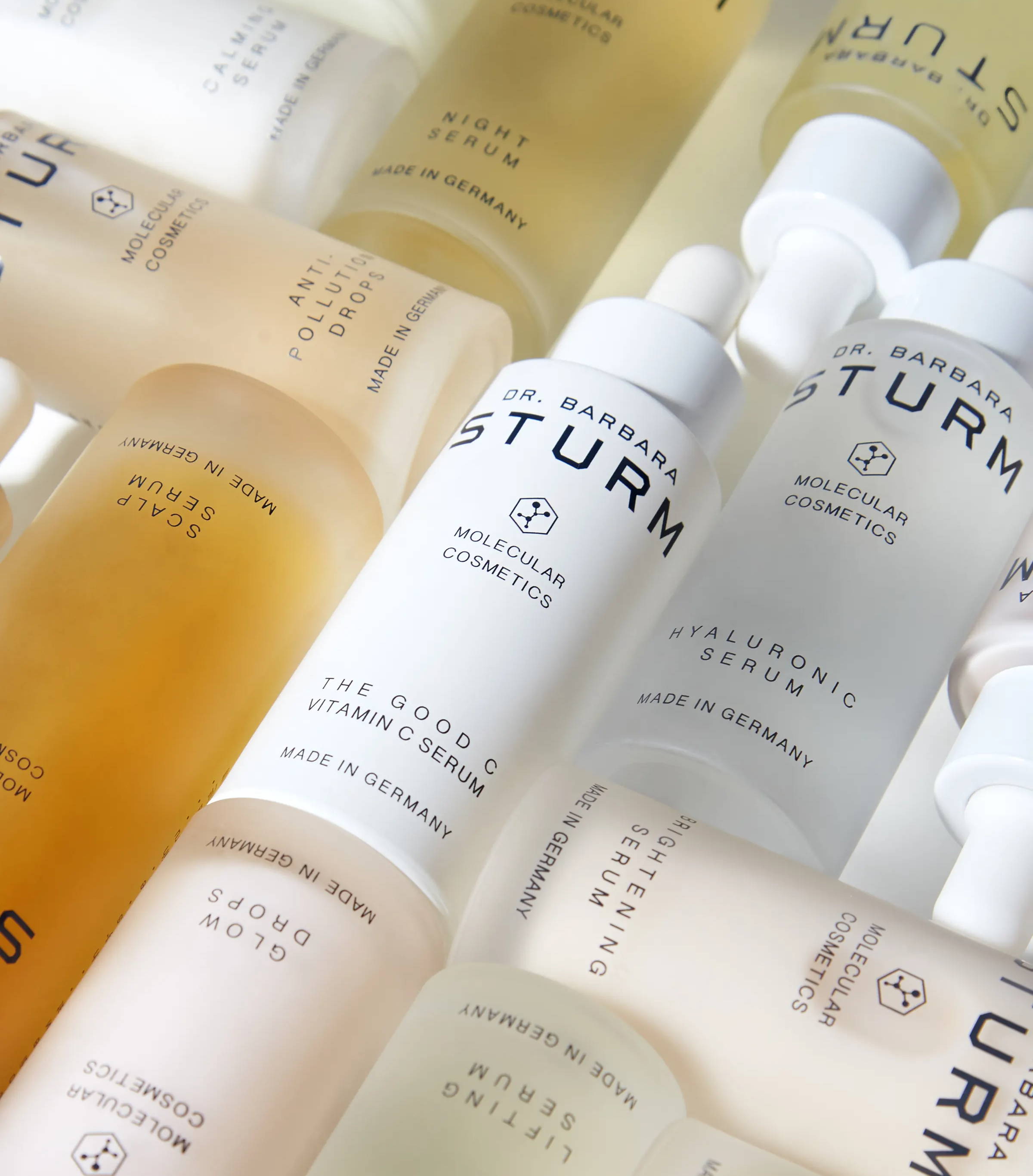 DR. BARBARA STURM DIGITAL MASTERCLASS: SERUMS