This vibrant soup is not only delicious, it is also packed with ingredients that strengthen the immune system, making it the perfect meal for the colder months. You can also add two capsules of Dr. Barbara Sturm's SKIN SUPER ANTI-AGING which contain potent anti-oxidative substances that help reduce irritation and are a rich source of dietary fiber, vitamins, minerals and Omega-3 fatty acids which are essential for overall health.
---
The skin has an immune system that protects the body from infection and toxins. It also acts as a physical barrier against the external environment. Immune cells inhabit the dermis and epidermis and when harmful substances are detected, they send an influx of white blood cells to help deal with the threat. Studies have shown that foods rich in vitamins, antioxidants and enzymes can boost and build up your immune function, fighting free radicals, cell damage and inflammation.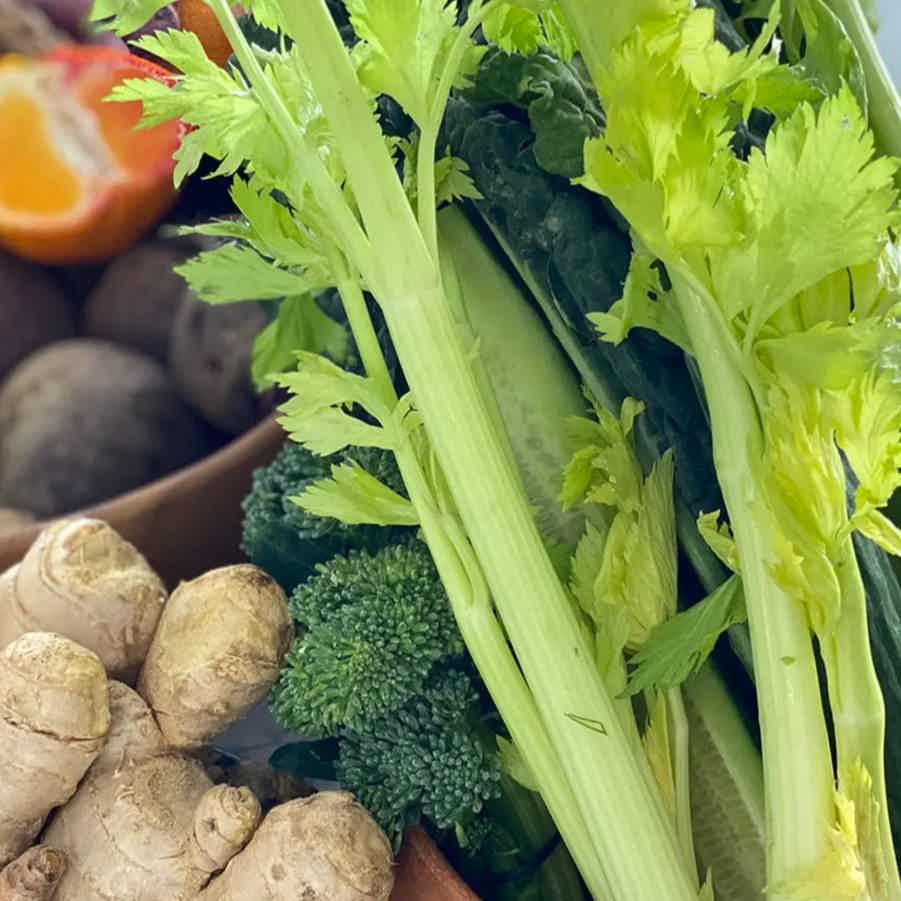 3 cups of spinach or greens of your choosing
1 clove of garlic
2 tbsps of fresh ginger, sliced
¼ tsp cayenne pepper
¼ tsp ground turmeric
1 cup of vegetable broth
½ cup of coconut milk
Squeeze of lemon
A pinch of salt and pepper
2 capsules of Dr. Sturm's SKIN SUPER ANTI-AGING

To garnish: steamed broccoli, chia seeds and Greek yoghurt
Simply prepare all of the ingredients and add to a blender. Open up the capsules of Dr. Sturm's SKIN SUPER ANTI-AGING and add the powder to the other ingredients before blending well for a minute or so until the greens are smooth. Pour into a pan and heat on a low setting until warmed through, add the garnish and enjoy!