Dr. Barbara Sturm's daughter and brand ambassador Charly Sturm, gives us an inside look into her ultimate self-care day, including the tips and tricks that keep her balanced and some of her favorite Sturm skincare treats. Stay tuned for more "Self-Care Sessions" from friends and family of Team Sturm; a series where we turn the spotlight on the go-to practices we rely on to help us lead a healthier, anti-inflammatory lifestyle.
What does self-care mean to you?
Self-care means putting myself and my needs first whenever I can, always listening to my body and giving it what it needs. Whether that's nourishment, relaxation time, watching a funny movie or giving my mom a hug.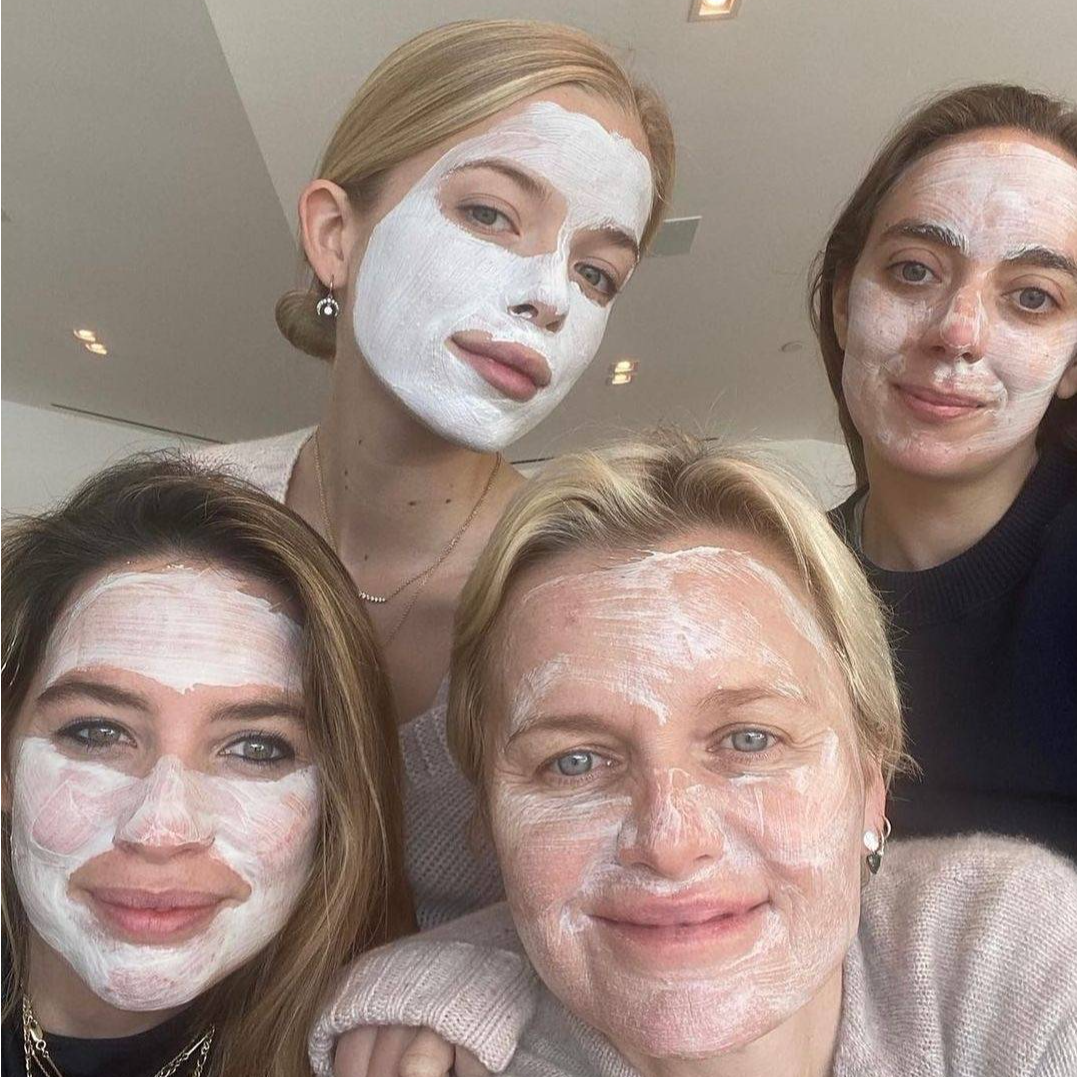 What is your go-to self-care practice?
When I'm feeling low my go to self-care practice is cuddling up on the couch with a rom com (The Holiday is my tried and true), my favorite comfort food and Thai curry and I'll also apply my Dr. Sturm FACE MASK.
Do you self-care solo or with friends?
Both! If I'm feeling lonely there's nothing better than a cozy night in with my closest friends.
How do you unwind after a stressful day?
I like to give myself a break from my phone, whether that's going for a walk and leaving it at home or spending some time reading a book.
You've got just fifteen minutes for some me-time, what do you do?
Check in with my family and close friends and have a quick catch-up. Even if it's just to tell them I love them and miss them!
What is your favorite skincare treat on a self-care day?
A thorough and full body skincare routine! I start with dry brushing my whole body before the shower to boost circulation and remove dead skin. Then in the shower I'll use my Dr.Sturm BALANCING SHAMPOO, HYDRATING CONDITIONER and REPAIR HAIR MASK. When I have the time, I'll leave the mask in for an extra ten minutes for a super hydrating treatment. Then I cleanse my body with the ENZYME CLEANSER and once I'm out of the shower I apply my FACE MASK. While the mask sinks in I slather on the ANTI-AGING BODY CREAM, especially in the winter.
If you read to relax, what's your favorite book?
I do! I'm currently reading The Midnight Library by Matt Haig, but my favorite book is Ghosts by Dolly Alderton.
What do you listen to, to wind down? i.e., music, meditations. etc.
The Soul of Healing Meditations with Deepak Chopra on Spotify, or the podcast Armchair Expert with Dax Shepard.
Favorite self-care snack/drink?
Depending on my mood, a cup of chamomile tea with honey, or a nice glass of red wine.
Listen to your body and maintain a balance in life. And let yourself indulge every now and then.
---
CHARLY'S COCONUT MACAROONS
---
---