One of Dr. Barbara Sturm's favorite holiday traditions is baking her mom's special Christmas cookies with her daughter Charly. In line with our anti-inflammatory ethos and in the spirit of keeping tradition, Team Sturm brings you a healthy twist on a classic holiday taste with these gluten-free and vegan dark chocolate and peppermint cookies. There's nothing quite like the smell of freshly baked biscuits to get you in the holiday spirit.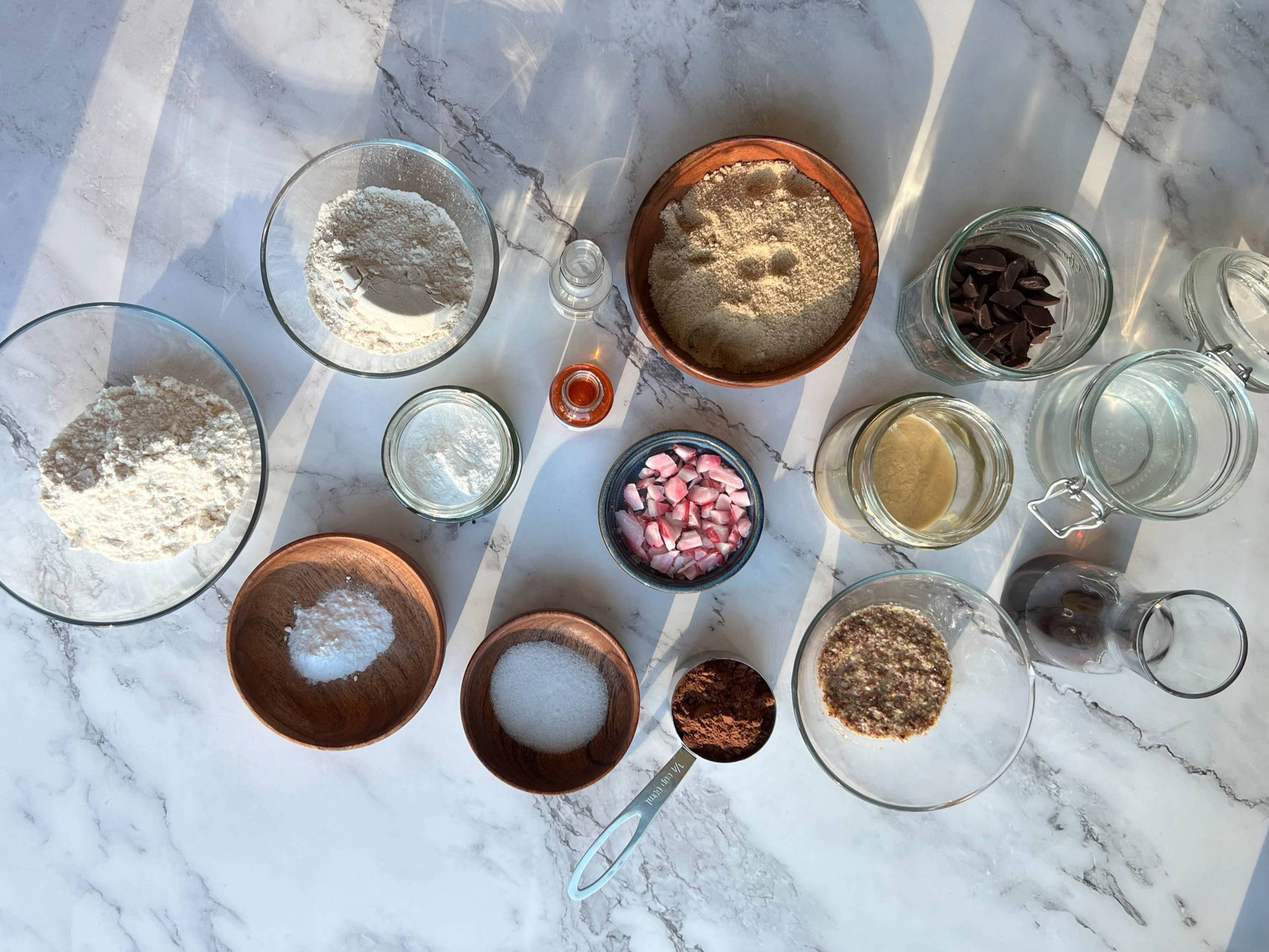 ½ cup buckwheat flour
½ cup quinoa flour
2 tbsp tapioca starch
¼ cup raw cacao powder
½ tsp baking soda
½ tsp fine sea salt
1/3 cup coconut oil
½ cup coconut sugar
¼ cup maple syrup
1 tbsp nut/seed butter of choice
1 flax egg
1 tsp vanilla extract
½ - 1 tsp peppermint extract
½ cup dark chocolate chips
Crushed peppermint candies to garnish
Preheat oven to 350ºF and line a baking sheet with parchment paper. Whisk together flour, cocoa powder, and dry ingredients (besides the sugar) in a medium mixing bowl and set aside.
Next, whisk together the coconut oil and sugar until fluffy and then mix in the rest of the wet ingredients. Add half of the dry ingredients into the wet ingredients and stir with a large wooden spoon until combined. Add in the rest of the dry ingredients and continue to mix until you have a thick cookie dough. Finally, fold in the chocolate chips.
Spoon the dough into your hands and shape into balls. Place on your parchment lined baking sheet, gently flatten with your hands and sprinkle with the crushed peppermint candies. Bake for 12 minutes, until the edges are lightly browned, and the top of the cookies are still slightly tender to the touch. Cool for 5 to 10 minutes and enjoy.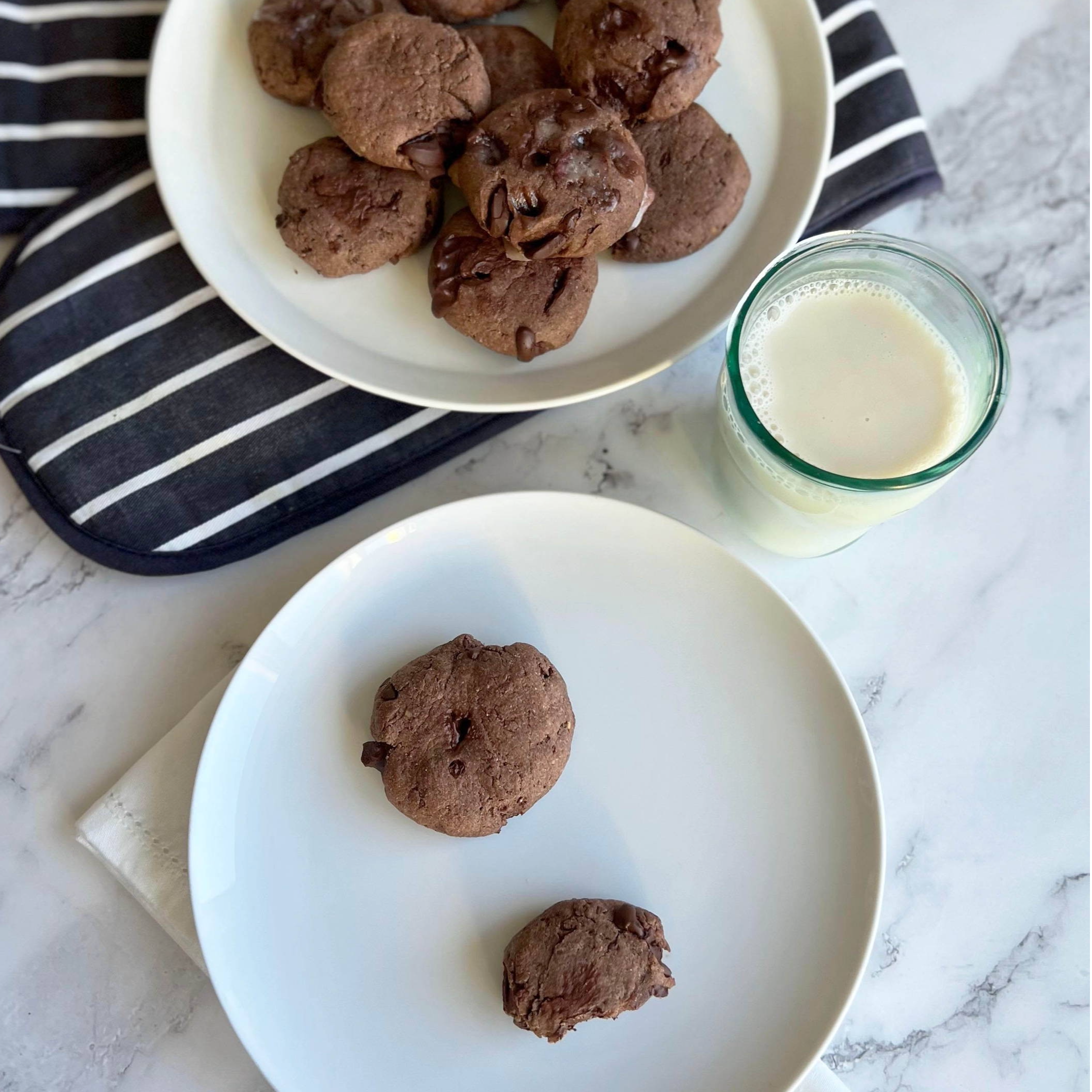 ---