Diminishing inflammation in our skin starts from the inside-out with a 360 holistic approach to health and wellness. Dr. Barbara Sturm launched her STURM INSIDE supplements to work in tandem with her skincare for healthy and glowing skin and now, she is adding another step to her anti-inflammatory approach with her latest launch, SKIN TEA MOLECULAR HERBAL INFUSION. "I love tea and have always wanted to create one of my own blends," says Dr. Sturm. "This herbal infusion doesn't just taste delicious; I chose herbs and plants widely studied for their calming, anti-inflammatory, and mood-boosting benefits, which in turn, have a naturally positive effect on the skin." To find out more about the soothing effects of SKIN TEA MOLECULAR HERBAL INFUSION, read on below.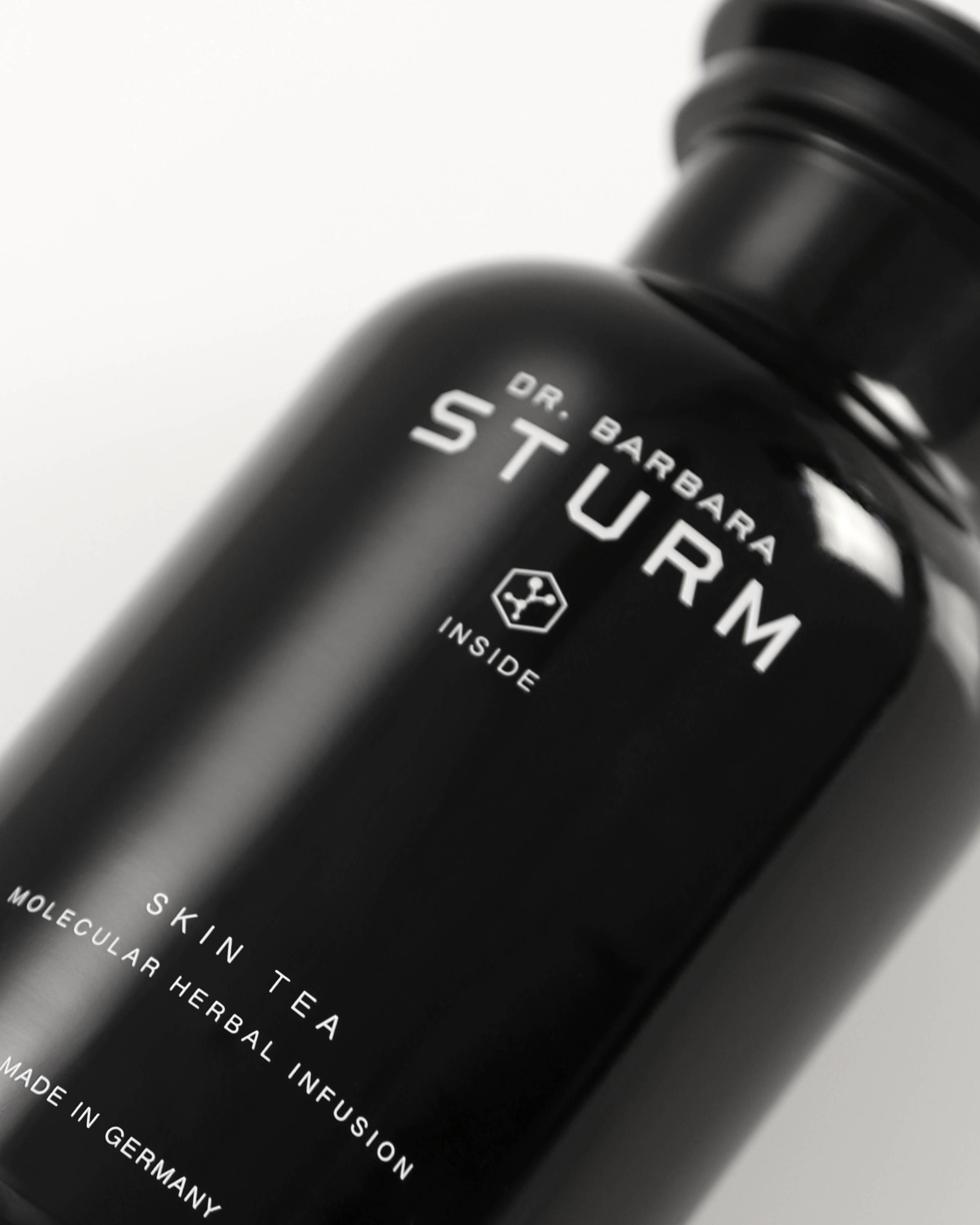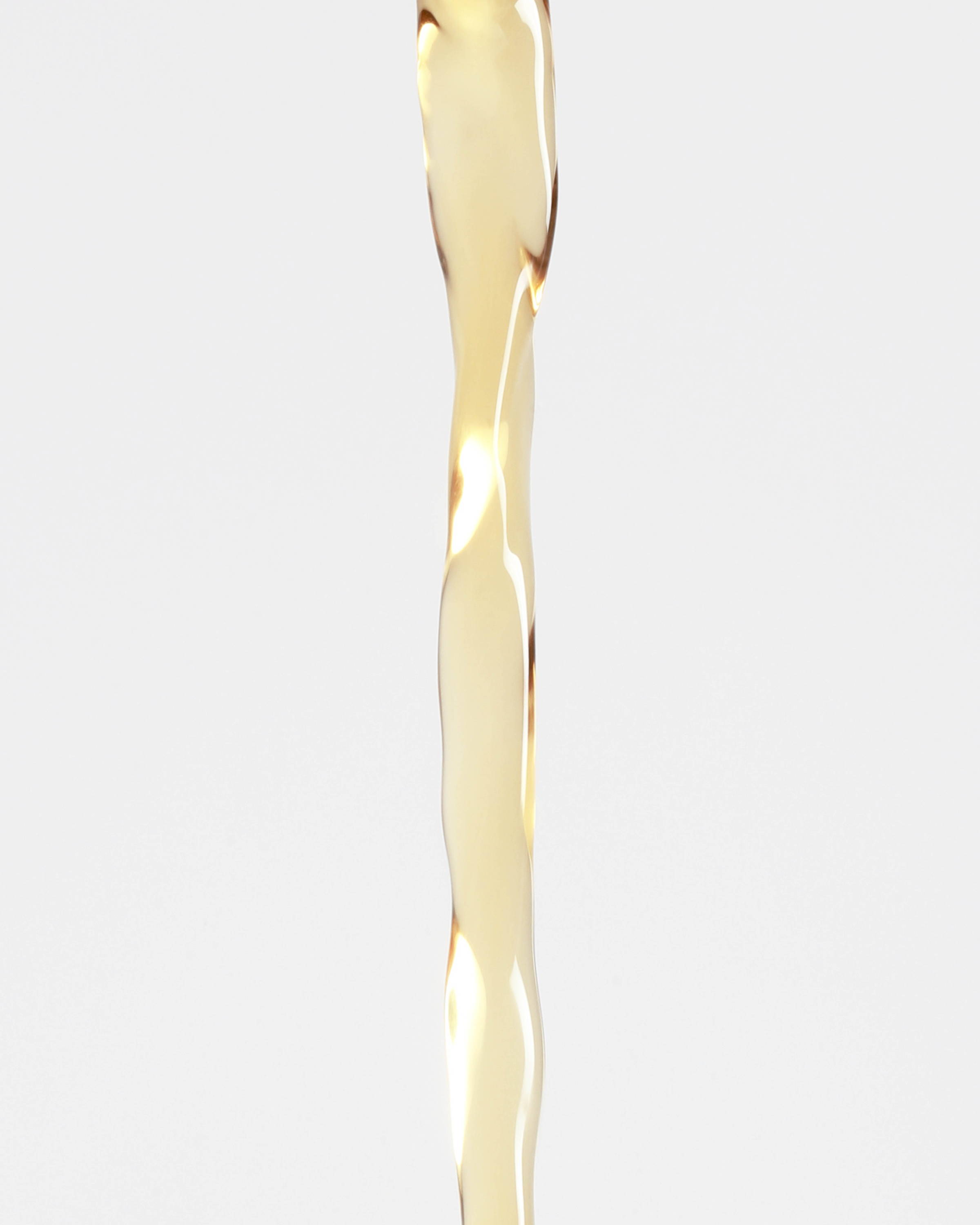 A key inflammation trigger in our bodies is stress. Stress exacerbates Cortisol, a steroid hormone that plays a key role in the body's stress response, which can have a negative effect on our skin. While there are practices like meditation that can reduce feelings of stress and anxiety there are also powerful herbal ingredients in nature that can help boost our body's production of Serotonin, the hormone that regulates our mood; when Serotonin levels are normal, you feel happier, calmer, more focused and less anxious. Dr. Sturm's SKIN TEA MOLECULAR HERBAL INFUSION contains ingredients that deliver potent antioxidant benefits to support healthy-looking skin and feelings of wellbeing. Plus, the simple act of making tea, including boiling the water, adding the tea, and waiting for the flavors to steep is a ritual that can help calm the body and mind.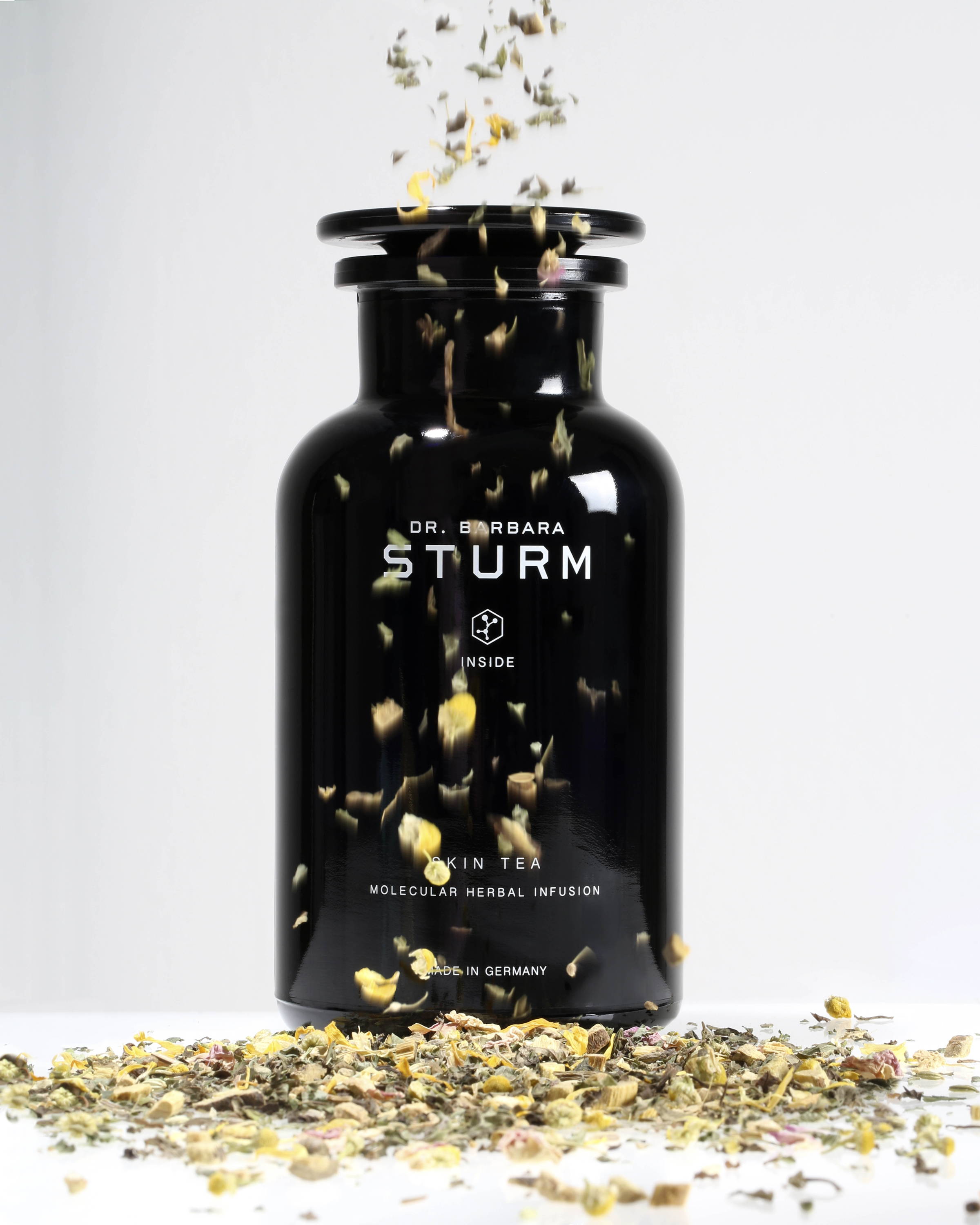 SKIN TEA MOLECULAR INFUSION contains Chamomile, Ginger, Fennel, Licorice and Rose Petals which provide soothing herbal notes. The traditional herb Purslane, a potent antioxidant and anti-irritant ingredient that's used throughout Dr. Barbara Sturm's Molecular Cosmetics Collection, rounds out the tea's ingredient science. SKIN TEA MOLECULAR HERBAL INFUSION is caffeine-free.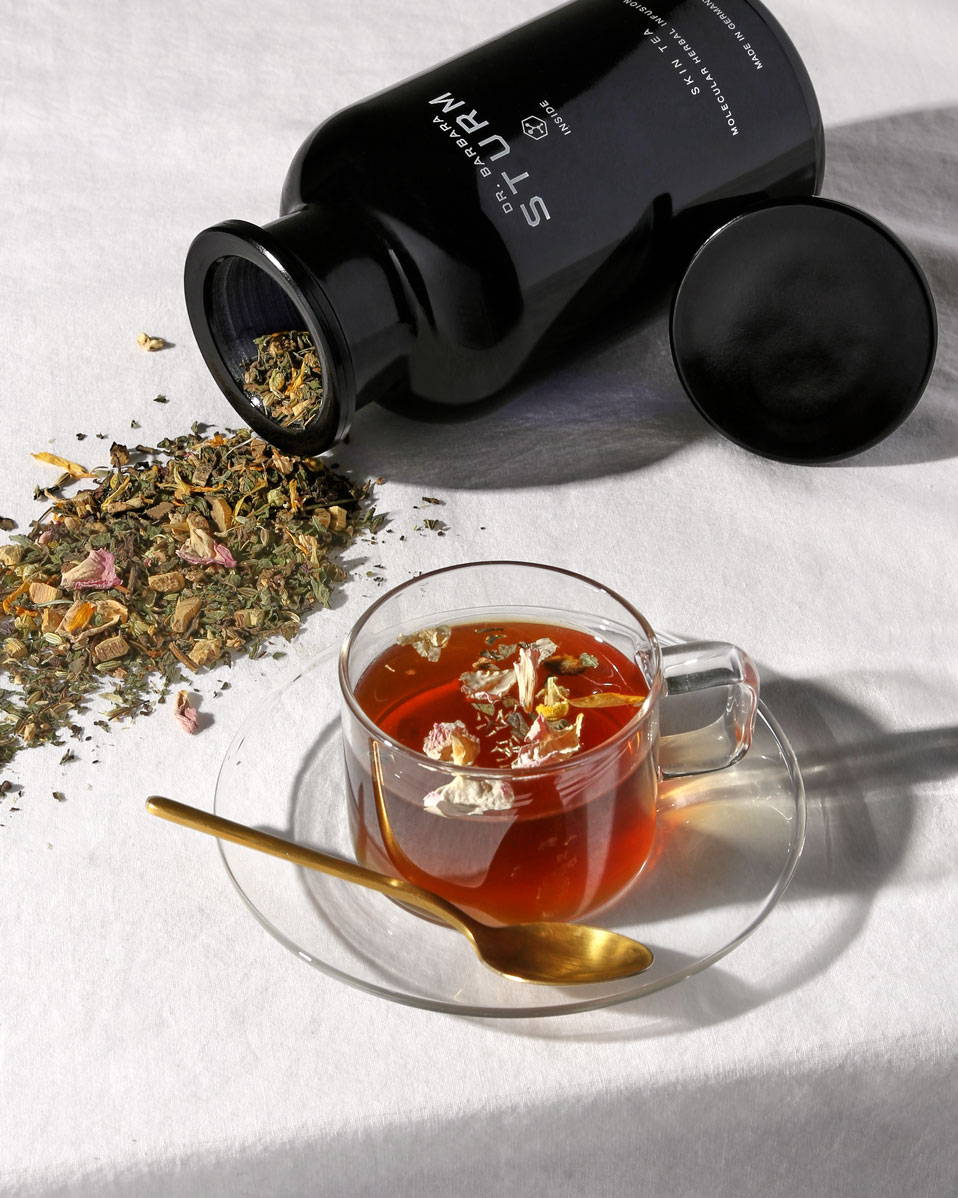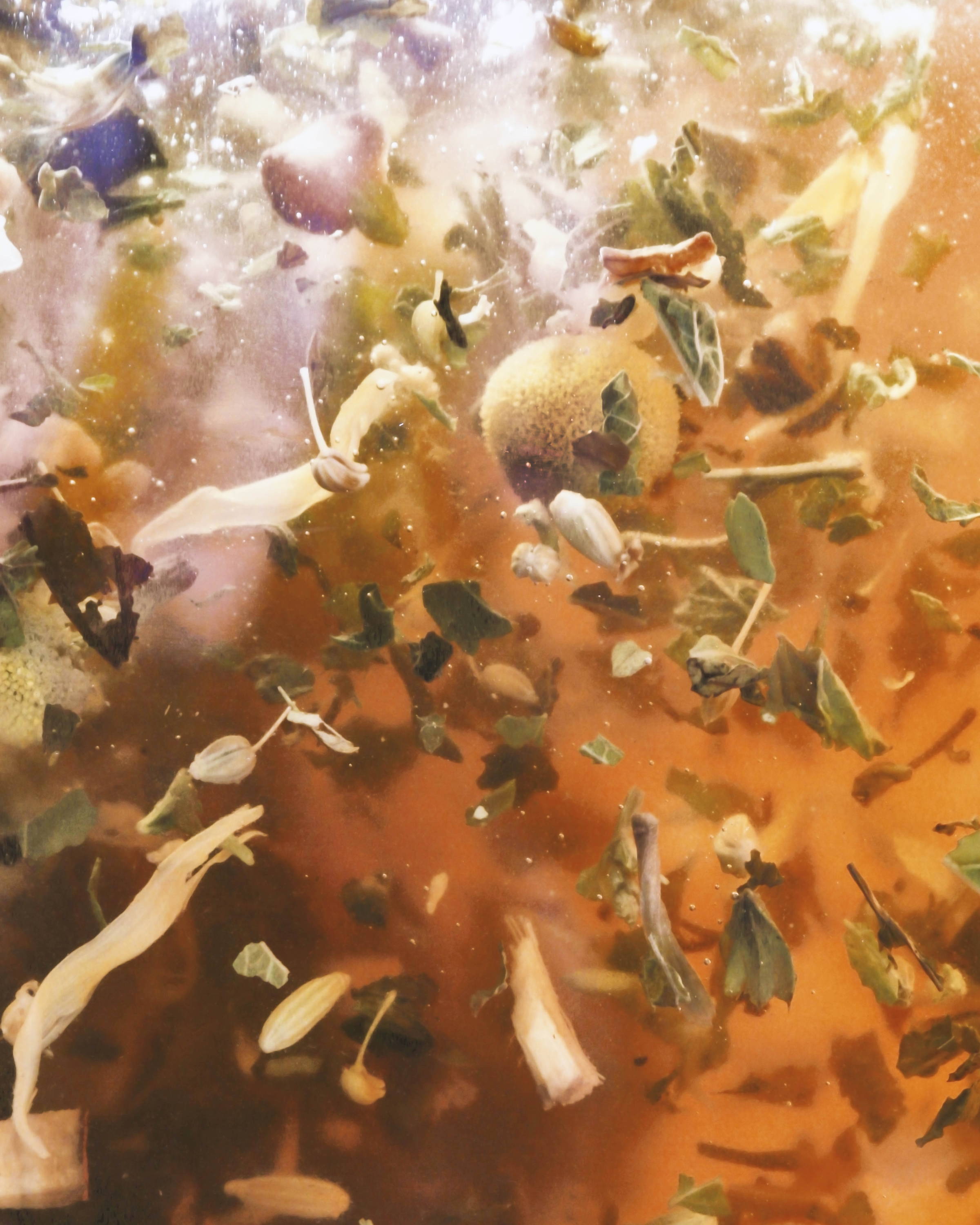 A blend of Peppermint and Rose create an aromatic base that is complemented by sweet Licorice while Ginger, Lemon Balm and Black Pepper add a subtle and warming spice.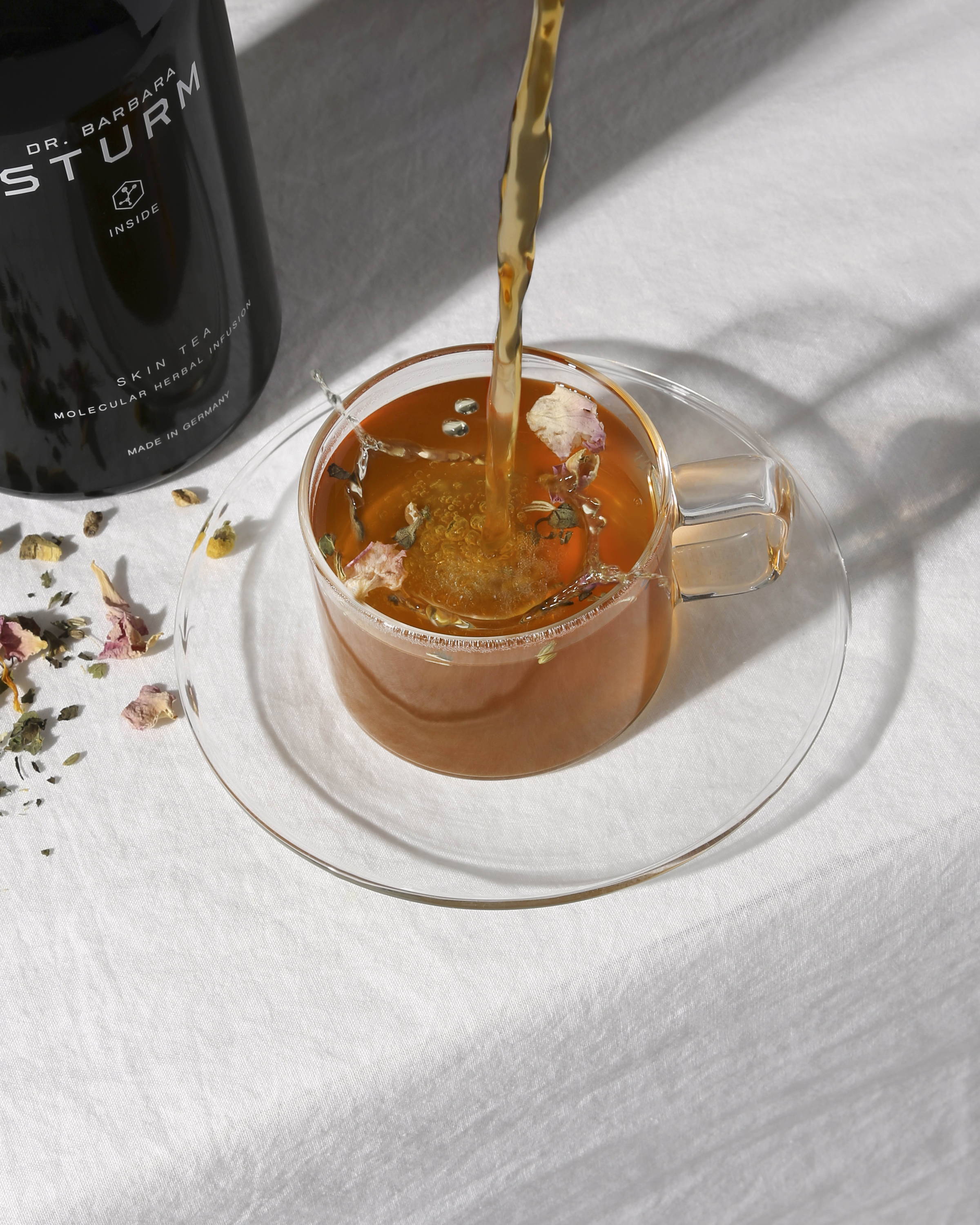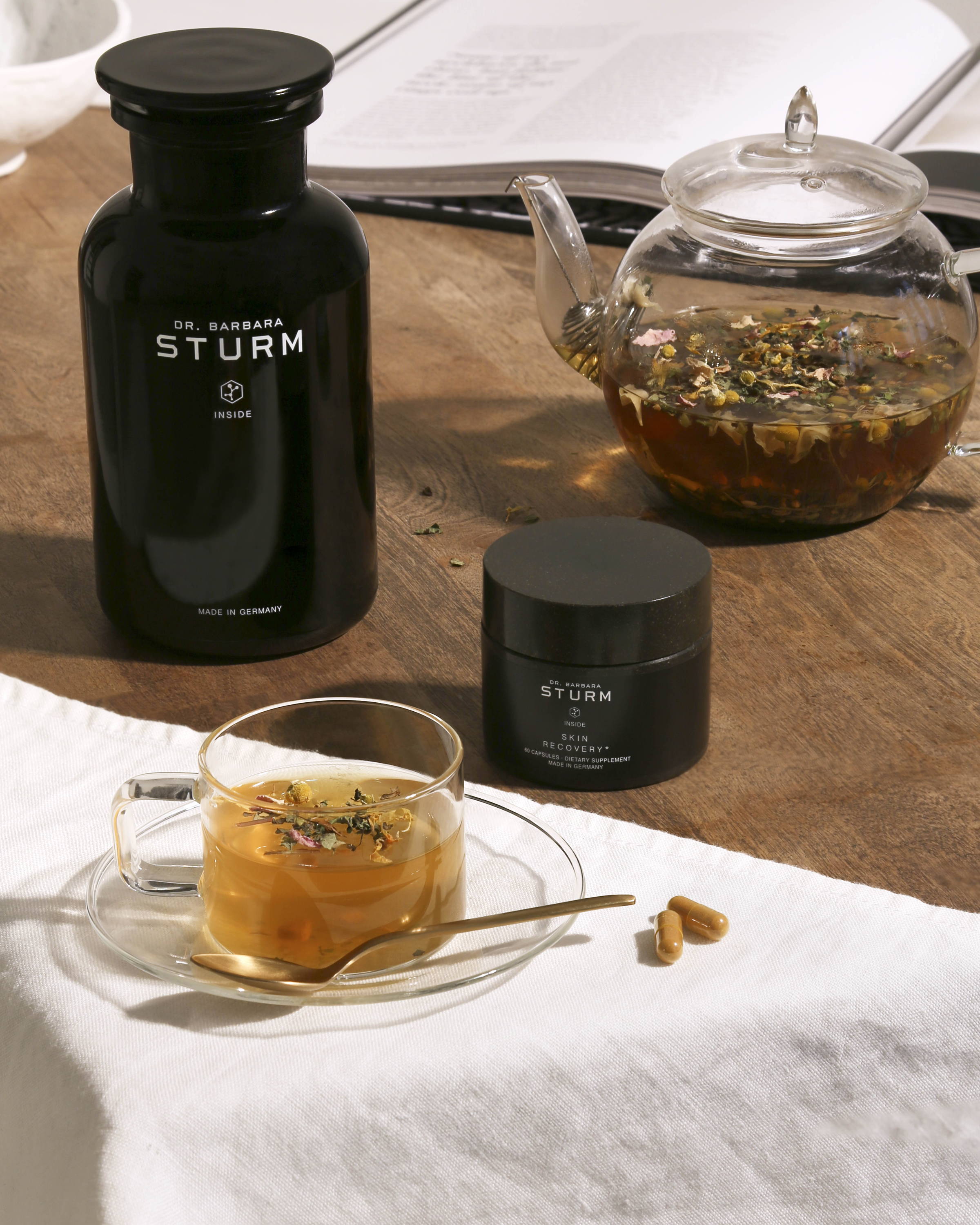 Infuse two grams of the loose-leaf tea with 200ml boiling water for 5-6 minutes and enjoy!
---