I get asked so often about what a serum is, and how to properly use it. Serums are a super innovative, very modern part of a skincare routine and should be in everybody's bathroom. Here we'll take a closer look at this vital skincare step and how to choose the serum that's right for your skincare needs.
Serums play a fundamental role in your skin's overall health and appearance. They are hydrating, skin-strengthening and ultra-nourishing concentrates which can be water- or water-lipid-based. Serums should be used after face cleansing and before a day or night cream; they precede but do not replace a moisturizer.
A serum delivers a concentrated form of ingredients into your skin, either to target a specific skin condition such as increasing hydration, calming irritation, and helping to even out dark spots and hyperpigmentation, or to help you accomplish your skincare goals, such as increasing radiance or adding a layer of protection against UVA/UVB rays or HEV blue light pollution. I call serums the "power tools" of skincare because of their ability to penetrate deep and fast into the skin to address concerns with active ingredients, which are either a certain molecular size or are specially encapsulated to reach a specific skin layer.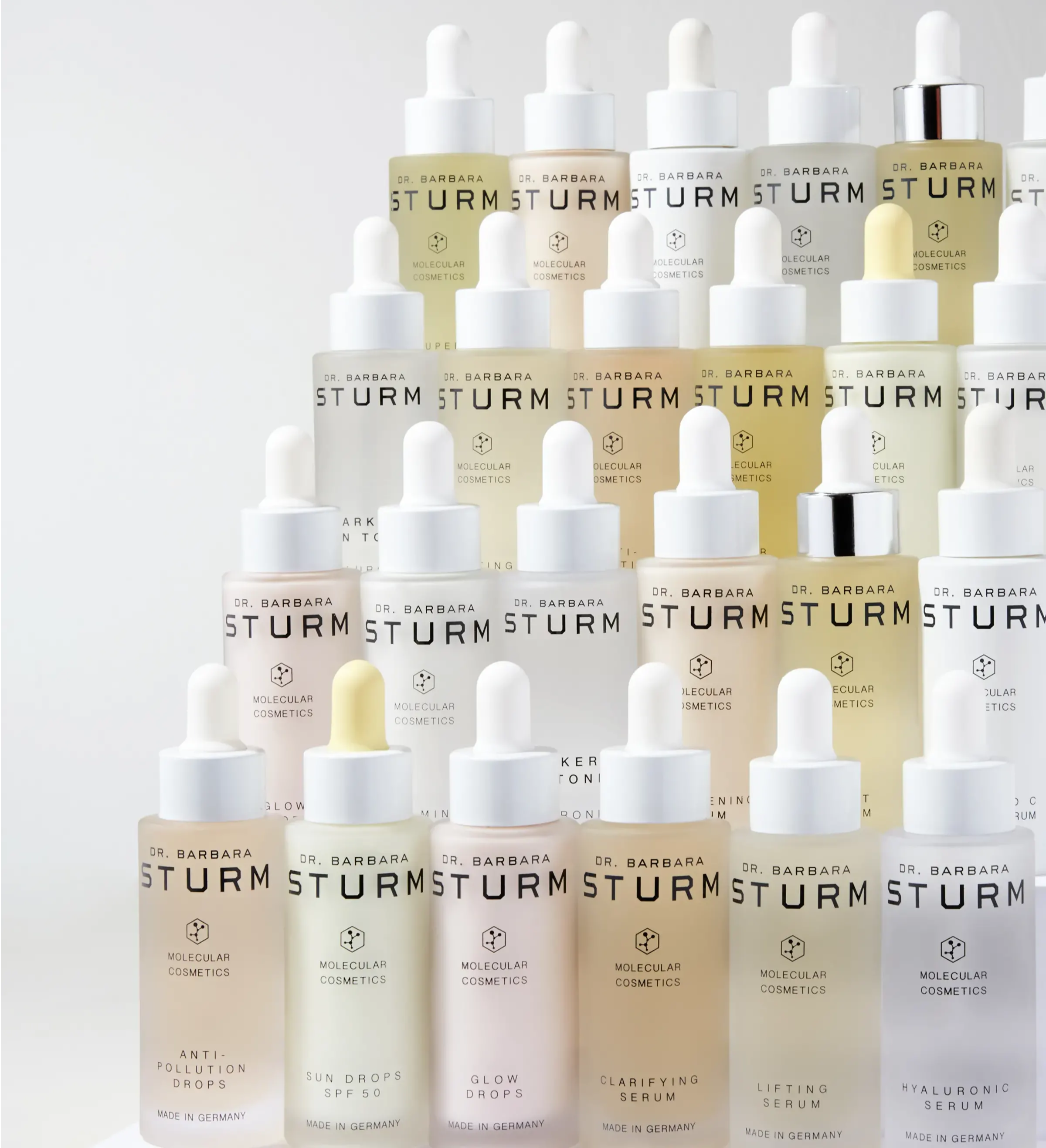 How is a serum different from a moisturizer?
Serums are not intended as a substitute for a day or night cream, but rather an important addition. For example, while Hyaluronic Acid in creams is good for supplying the superficial layers of the skin with moisture, it cannot, however, support the skin's fundamental moisture reservoirs because of the blocking effect of the lipids in a cream. Serums are usually formulated with concentrated amounts of active ingredients; their constituent ingredients have either a certain molecular size or are specially encapsulated to deliver active ingredients to deeper skin layers. So, while creams should be used to nourish the skin with precious lipids and seal the skin as a final step against external influences, serums have a different focus.
Most of the serums in my Molecular Cosmetics line should be used before one of my face creams to ensure optimal absorption, but there is a specific order in which to apply them. There are two types of serums: water-based (clear) serums and water-lipid-based serums. I recommend applying the water-based serums (they look transparent/watery) before the FACE CREAM, with the exception of the LIFTING SERUM, which is applied last in your skincare routine, but before makeup and the SUN DROPS SPF 50 which should also be a last step. The water-lipid serums work well on their own, or can be mixed into your moisturizer. And if you want to combine both, use water-based first and the water-lipid-based serum afterwards - and then moisturizer. Whenever you are applying a serum ensure that it has absorbed into the skin before applying the next layer. Then, to 'seal' in the serum, you should always apply a moisturizer or face cream over the top. Of course, you may decide to use just one serum and that's fine too – it's the ingredient science that's important for it to be effective and provide your skin with the best benefits.
---
How to choose the correct serum
I designed a lot of different serums for addressing certain skin needs; calming, clarifying, brightening, hydrating, anti-aging, sun protection, anti-pollution etc. so depending on your specific needs – i.e if you want anti-aging and skin calming benefits, you might decide to include both serums in your skincare routine and they should be applied individually. Here is a brief description of all the serums in the collection: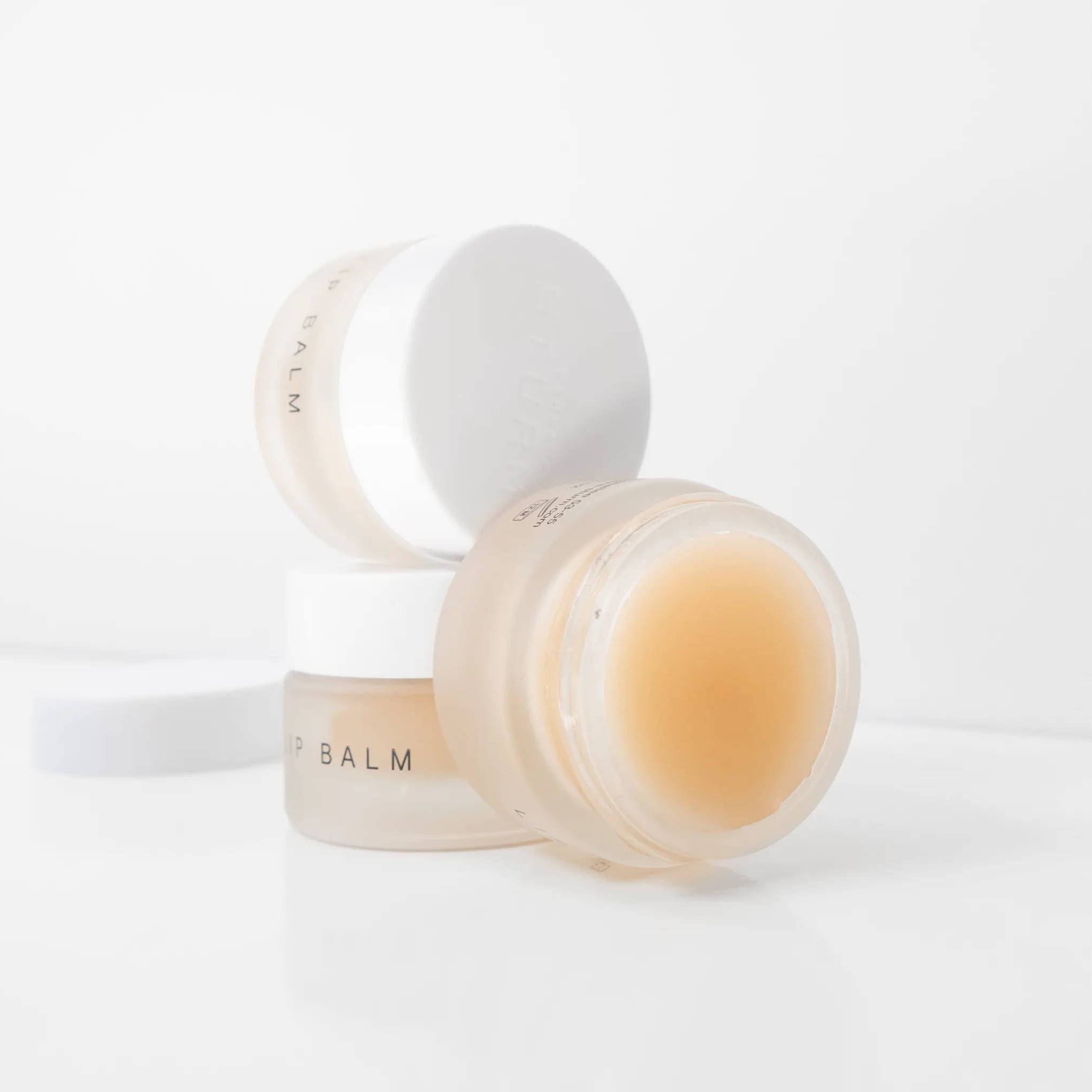 The LIP BALM is formulated without mineral oils and instead contains a hydrating blend of butters, waxes and plant-based oils which double up as a fantastic moisturizing balm for your cuticles and dry patches on your hands or elbows. It can be used as a nightly nail treatment before bed and is also light and absorbent enough to be used throughout the day. Alternatively, apply the LIP BALM on the high areas of your face, such as the cheekbones and temples for a natural and dewy highlight over makeup or on its own. Our new mini-size version makes it easy to carry around with you, even in the tiniest bags.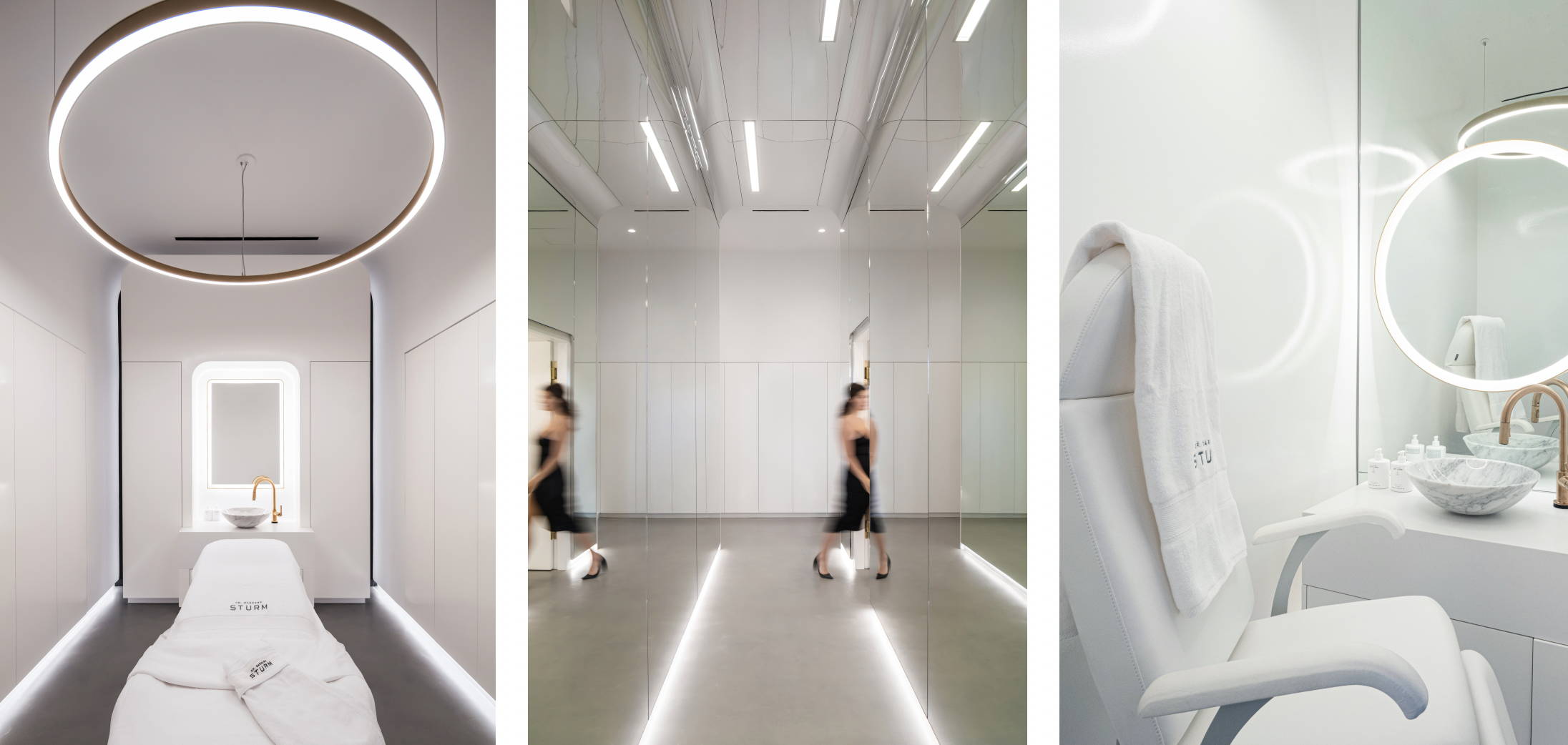 The LA Boutique & Spa accommodates three treatment rooms, two express facial rooms and two infrared saunas where customers can enjoy treatments from Dr. Sturm's wide-ranging spa menu, including the Super Anti-Aging Facial, Instant Glow Facial, Clarifying Facial, Brightening Facial, Darker Skin Tones Facial and Men's Facial. Dr. Sturm will also be premiering advanced beauty and wellness technologies at the LA Boutique & Spa.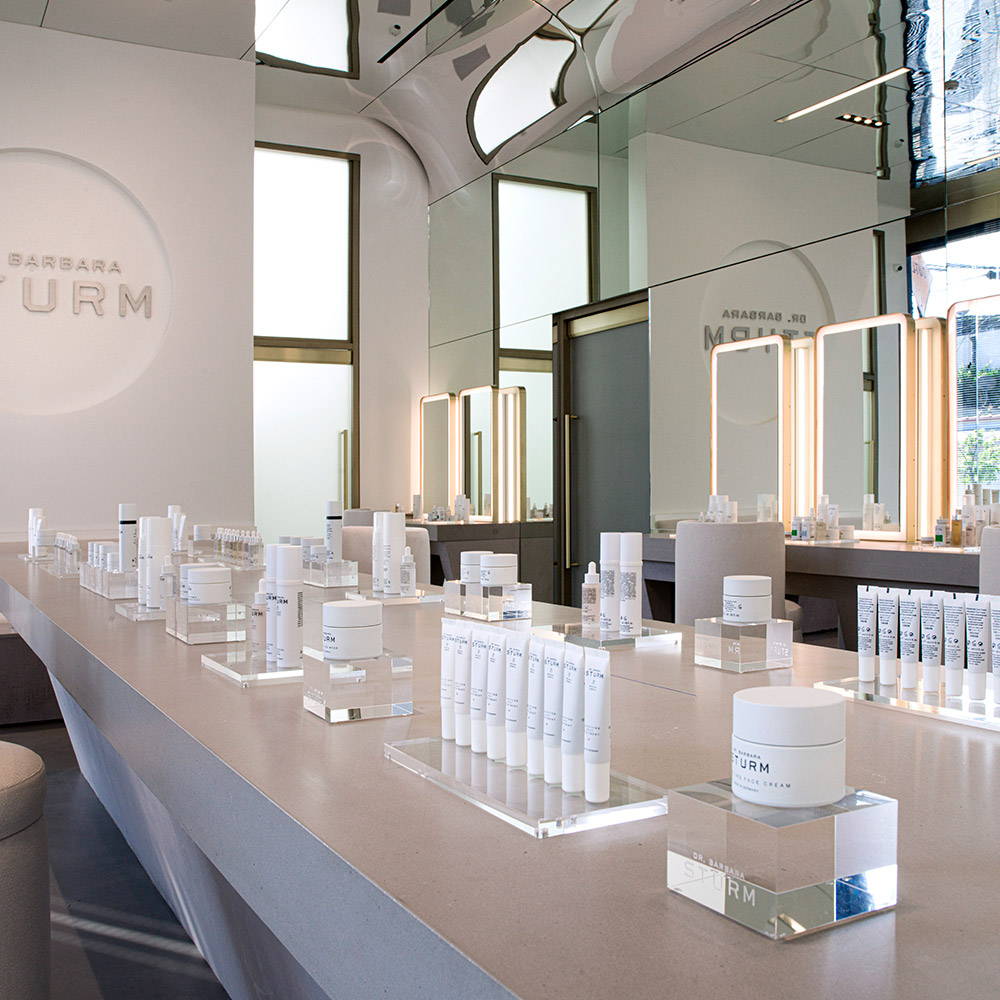 Dr. Barbara Sturm's EYE CREAM effectively targets puffiness and fine lines – but did you know the BRIGHTENING SERUM can be used to combat dark circles with an almost instant brightening effect? It contains a special extract of Cress Sprouts to brighten the skin, Hyaluronic Acid for hydration and Allantoin to soothe and calm – truly a secret weapon for anyone struggling with dark under eyes and dry skin.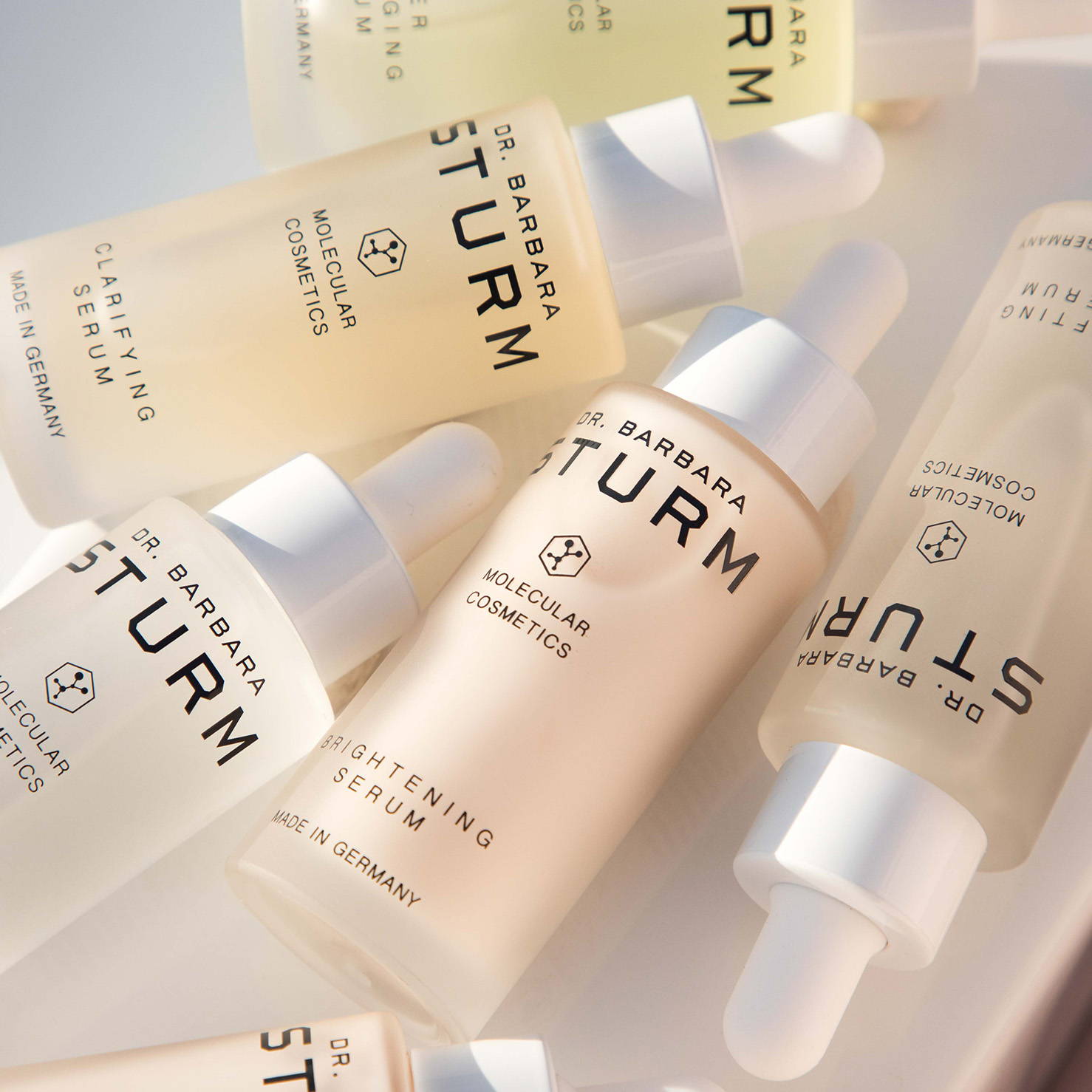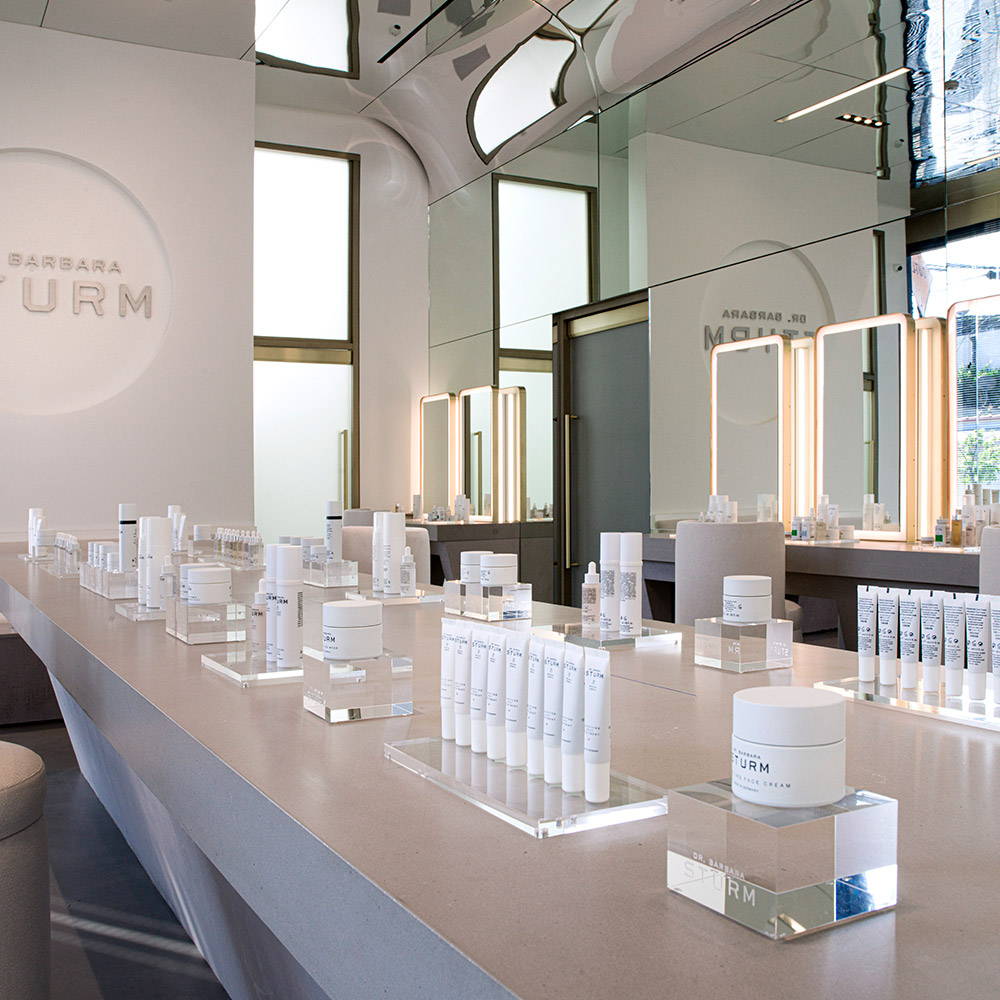 The FACE MASK acts as an effective 15 - 20 minutes boost of rich hydration and doubles as an overnight treatment. Apply it after your normal night-time routine and remove it in the morning by gently rubbing it off, to reveal moisturized, glowing and refreshed skin. Because the mask is fast-absorbing and becomes clear once it has soaked into your skin, it is comfortable and mess-free for sleep. Pro-Tip: If you have a big night out or a special event, applying the mask before makeup (or without makeup!) will give you an unbeatable, healthy and glowing complexion.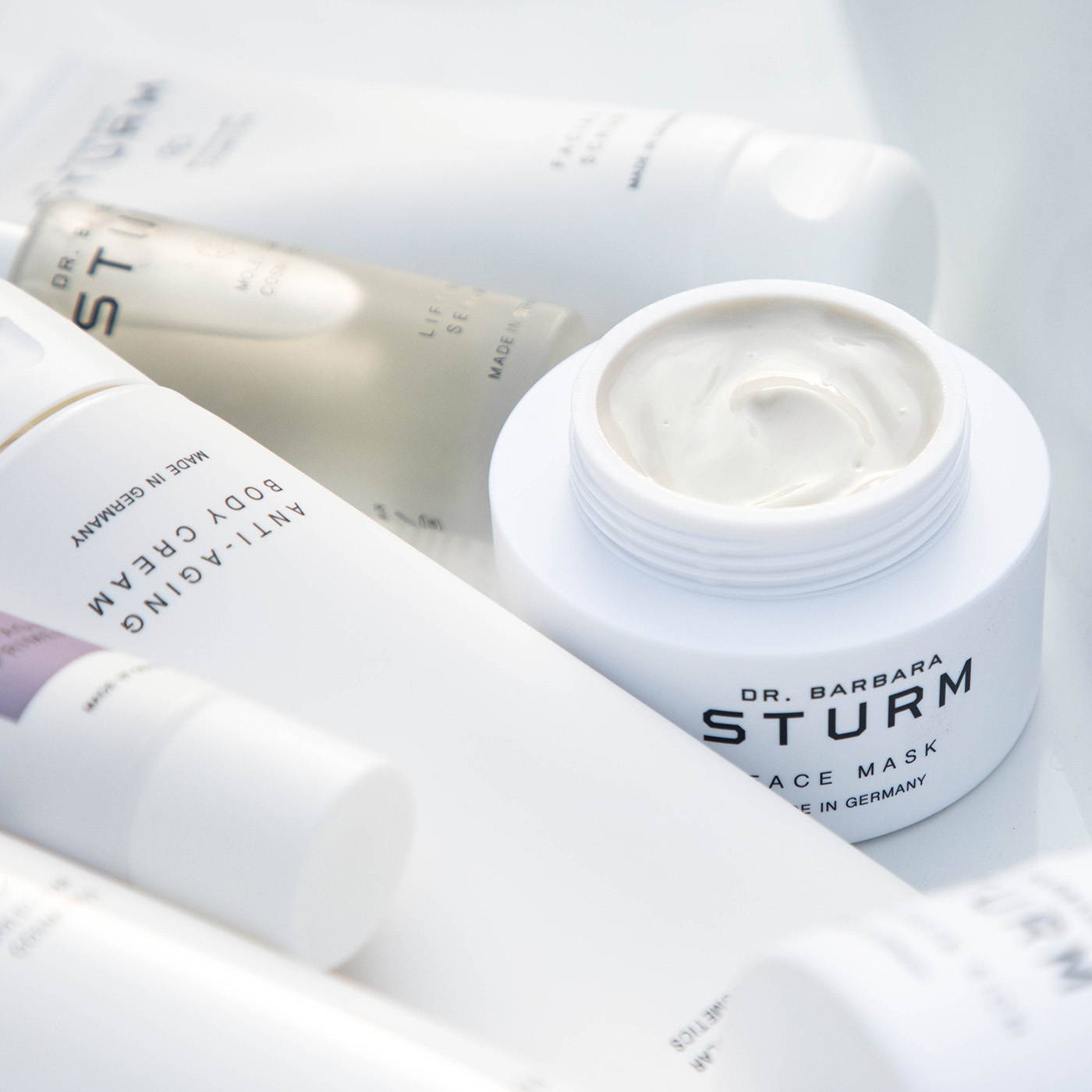 If you'd like to get in touch with questions, or to schedule a virtual consultation to help decide which serums to incorporate into your routine, contact us here.
---
DR. BARBARA STURM DIGITAL MASTERCLASS: SERUMS & ANTI-AGING