Niacinamide is a water-soluble form of Vitamin B3 and an essential nutrient that supports many cellular processes; it helps the healthy functioning of fats and sugars in the body and maintains healthy cells, helping reduce acne, improve joint flexibility, and treat hyperpigmentation. As it is not stored in the body, Niacinamide needs to be replenished regularly through your diet - it's found in foods including meat, fish, milk, eggs, green vegetables, and cereals. It can also be applied topically to help prevent and reduce skin concerns including enlarged pores, fine lines and wrinkles, uneven texture and discoloration and acne.
---
How can I incorporate Niacinamide into my skincare routine?
Taking Niacinamide orally can be healthy for your skin, but generally people will meet their recommended daily intake of B3 without needing to take a supplement so it's worth considering a topical treatment for more targeted support.
Using a serum containing Niacinamide, like Dr. Barbara Sturm's THE BETTER B NIACINAMIDE SERUM, after cleansing and before your moisturizer is the easiest and most functional way of including it into your daily routine. While a cream can be used to nourish the skin with precious lipids, serums are usually formulated with concentrated amounts of active ingredients which are specially encapsulated to deliver them directly to deeper skin layers. For optimal results, incorporate your Niacinamide serum into your day and night time routine, applying evenly to the face, neck and décolleté, in gentle tapping motions.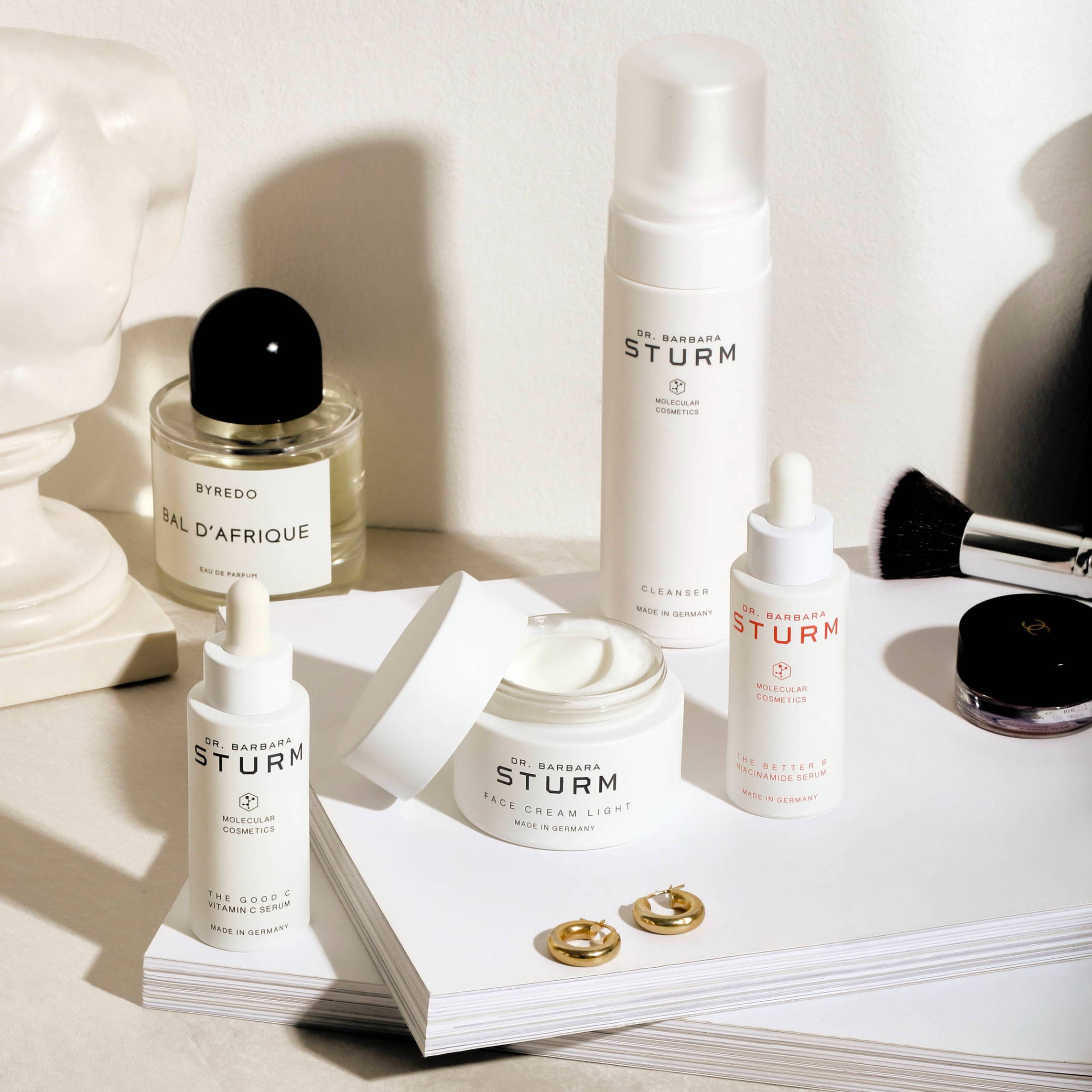 What are the main skin benefits of Niacinamide?
Topical Vitamin B3 has multiple benefits and powerful anti-inflammatory properties; it not only helps to control excess oil on the skin, helping to visibly refine and reduce the look of enlarged pores, but also helps smooth the appearance of fine lines and wrinkles, improves uneven skin tone, restores radiance, strengthens the natural skin barrier, and renews the skin's surface, reducing the effects of environmental damage. In addition, Vitamin B3 also prevents moisture loss and thus drying out of the skin (it's a common myth that oily skin needs to be 'dried out') as it helps to support the natural production of skin-strengthening ceramides.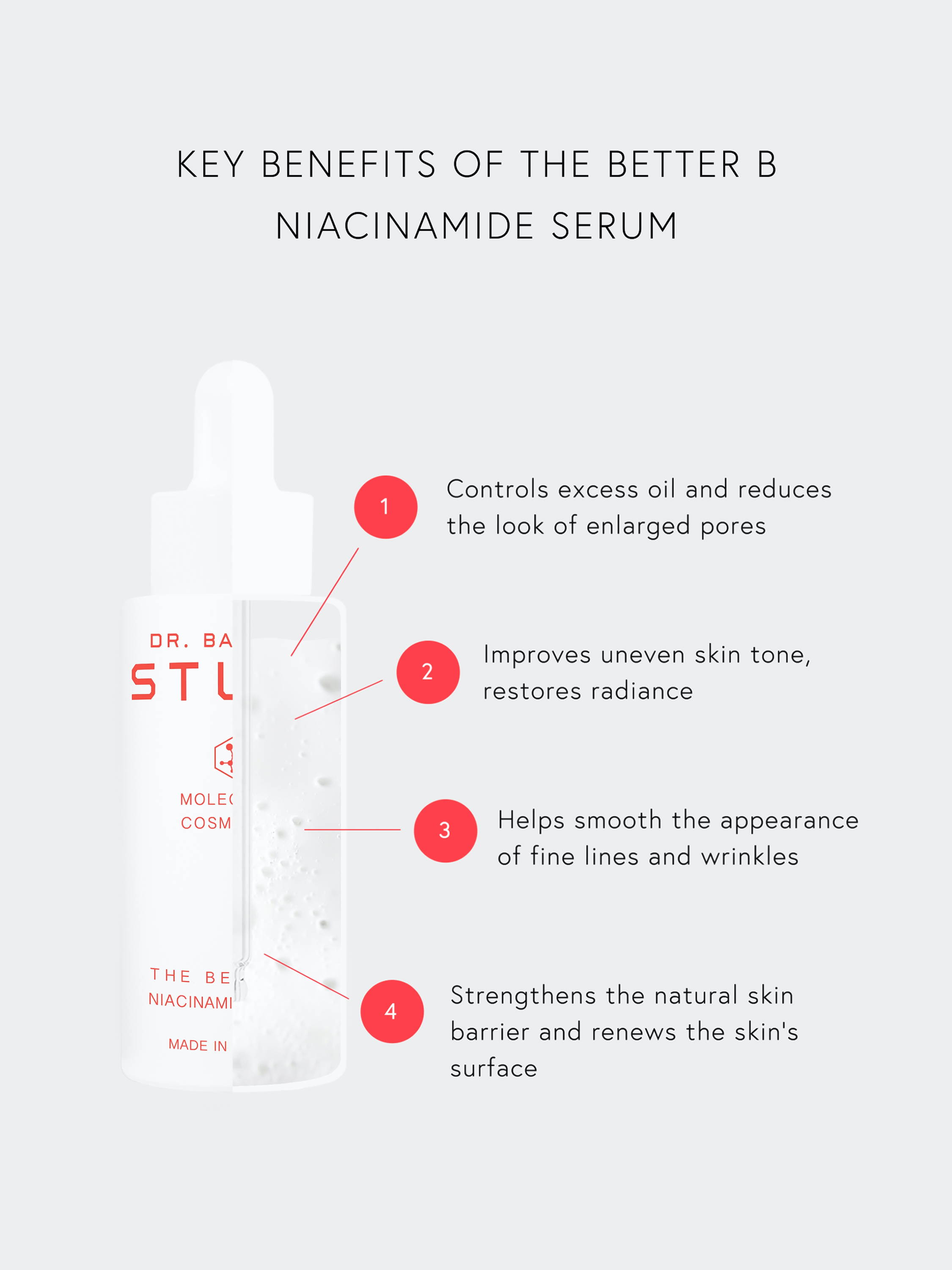 Can too much topical Niacinamide be harmful?
A too high concentration of topical Niacinamide with significant amounts of residual Nicotinic Acid can have a negative effect and lead to irritation, sensitivity, and redness. Topical Niacinamide should not be applied at a concentration higher than 5%.
---