Valentine's Day is just around the corner and the perfect time to indulge in a few sweet treats. At Team Sturm we have a passion for strawberries – and include them in everything from our pancakes to our smoothies – to help boost our intake of essential nutrients. Strawberries are not only incredibly anti-inflammatory (they're packed with Vitamin C, Manganese, Potassium, and Folate, which help reduce inflammation in the skin), they are also, of course, a widely-known aphrodisiac and a go-to for Valentine's Day desserts, gifts and other sweet treats. So we've got together our three favorite strawberry-inspired recipes to make for (or with) your loved one for a romantic and radiant Valentines.
---
1. Spinach & Strawberry Salad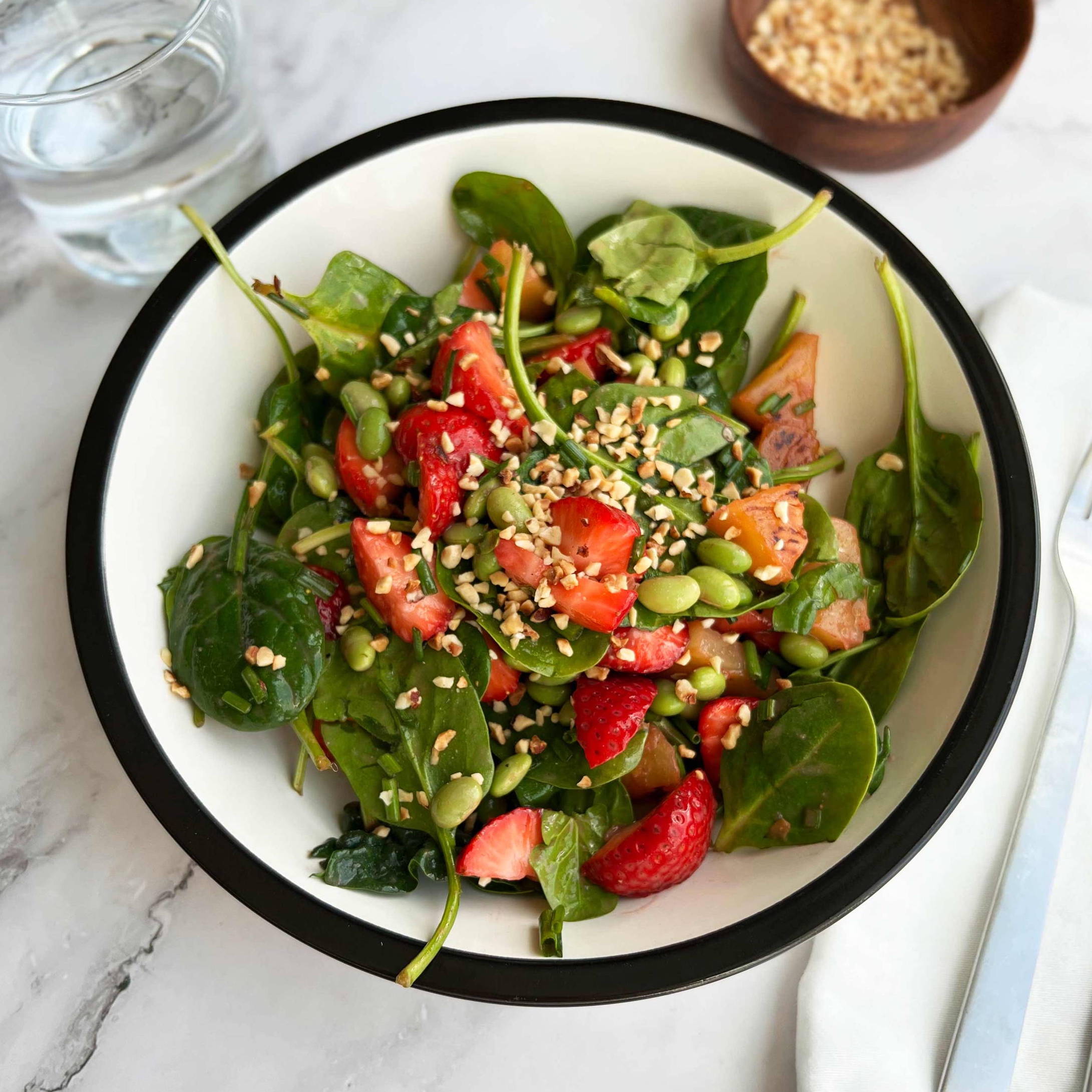 3 cups strawberries hulled and halved, divided
3 tbsp apple cider vinegar
2 tsp brown sugar
1 tsp Dijon mustard
2 slices of pineapple
4 cups fresh baby spinach
1 cup edamame
¼ cup fresh chopped chives
¼ cup crushed hazelnuts
Swipe across to see ingredients
For the vinaigrette, combine one cup of the strawberries, vinegar, sugar, and mustard and blend until smooth in a food processor. Next, grill the pineapple in a covered pan on medium-high heat for six to eight minutes, turning once and cool. Cut into bite-size slices. In an extra-large bowl combine the remaining strawberries, pineapple, spinach, edamame and chives, drizzle with dressing and toss. Garnish with the hazelnuts.

Recipe inspired by Forks Over Knives Spinach Pineapple and Strawberry Salad.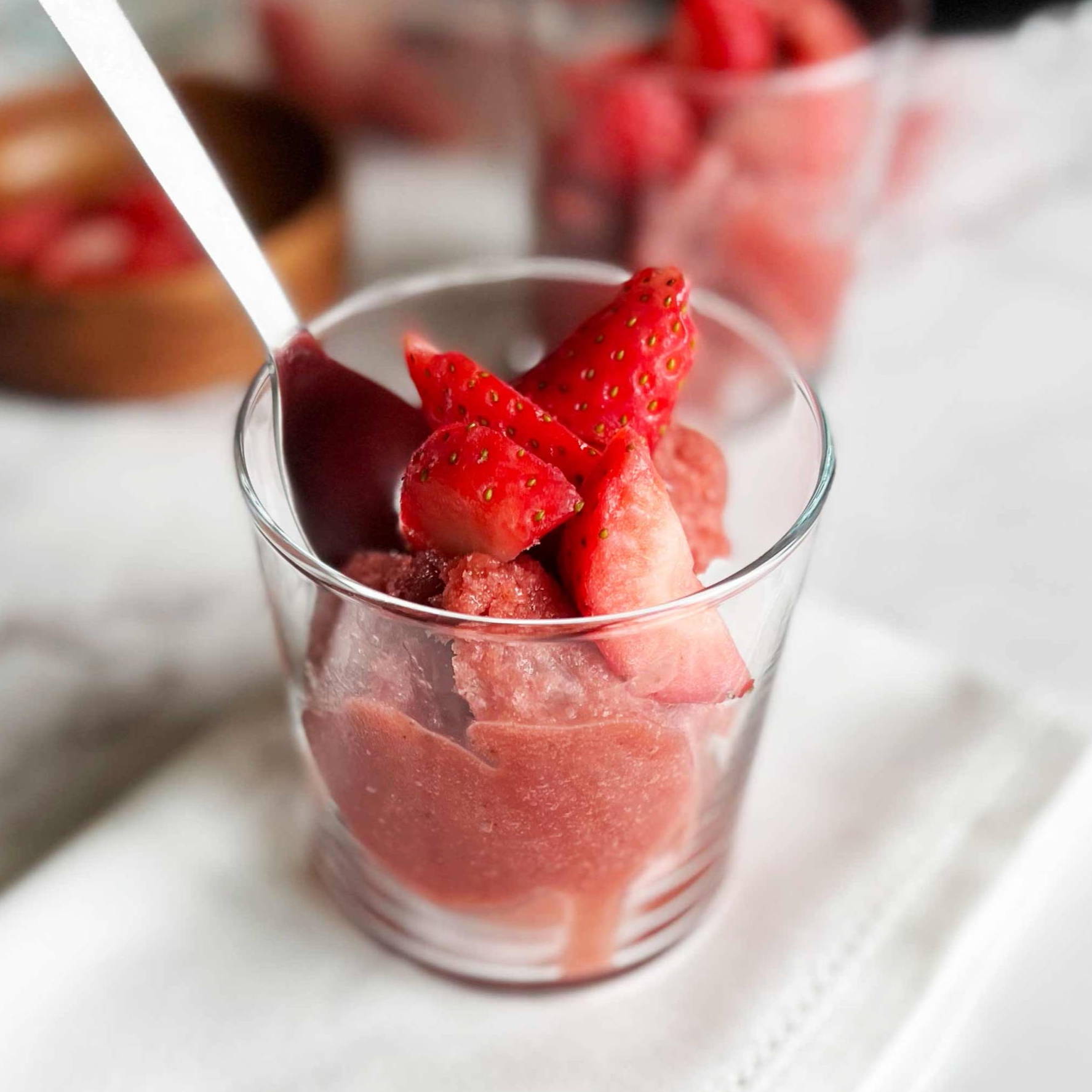 3 cups ripe strawberries, hulled and chopped
½ cup brown sugar
1 pinch salt
1 ½ teaspoons arrowroot

1 ½ teaspoons cold water
3 tablespoons lemon juice
Swipe across to see ingredients
With a food processor or blender, puree the strawberries until smooth. Next combine the berry puree, sugar, and salt in a large saucepan and heat until melted and just simmering. Whisk arrowroot into the cold water and then stir into the heated berry mixture. Remove from heat and stir in lemon juice. Allow to cool and then refrigerate until cold (about two hours). Next, pour the mixture into a shallow dish, place in the freezer and stir occasionally until sorbet reaches your desired consistency.

Recipe inspired by All Recipes Sweet & Silky Strawberry Sorbet
Orange juice (fresh or store bought)

Strawberries

Champagne or Prosecco
Swipe across to see ingredients
If you're using fresh oranges start by juicing them. Separately, blend strawberries and strain if desired. Mix the orange juice and strawberry juice until combined. Pour champagne into a flute and top off with the orange-strawberry juice.

*Adjust ingredients to taste or serving size
9 steps to an
anti-inflammatatory lifestyle