Lara Mead is the co-founder (alongside her husband Ben) of VARLEY, a contemporary athletic and loungewear apparel brand that takes its inspiration from the elegance of London and the laidback lifestyle of Los Angeles – cities between which they both split their time. They created VARLEY together to provide every woman with a wardrobe of timeless, contemporary pieces, including sweats, knitted tops, pants and leggings in a variety of styles and natural shades and prints. As the founder and Creative Director of VARLEY, as well as a mother to two children, Lara has a lot of plates to keep spinning. We spoke to her about what her perfect day looks like, her career highlights, and the self-care rituals that help her unwind.
What was your inspiration to start an activewear brand?
I started VARLEY with my husband Ben. It was very much a vehicle to fulfil both of our passions and to build a life working and travelling together.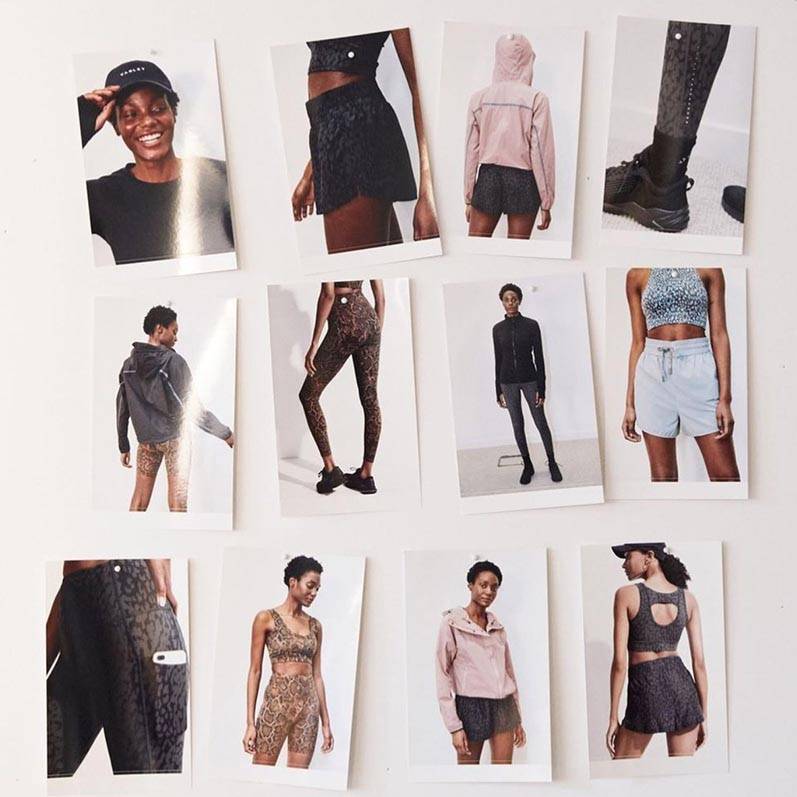 Varley is a family-run business, much like Dr. Barbara Sturm. What has it been like building a brand with your husband?

It's a privilege to spend my working day with the one I love. We share a common goal, we are both striving for the same things, and we have an understanding of each other's roles and day-to-day duties which creates a deep respect for one another. The struggles are that when it's hard we both feel it and it's hard to leave work at work. Although I don't think either of us really think of Varley as work. The positives outweigh any negatives.
Where do you find inspiration for your designs?
Everywhere. Watching and observing how women's lives evolve and change and the need for a comfortable wardrobe that makes them feel confident and empowered. I'm inspired by all the women in my life and also by how women in other cities around the world dress.
Is there a recent collection or collaboration that you are especially excited about?
I love our current tennis collection. It's the first tennis collection we have done and I love it all. We shot Laura Bailey as the face of this collection and it was an honor to work with such a talented creative woman who also shares the same passions for sport like myself.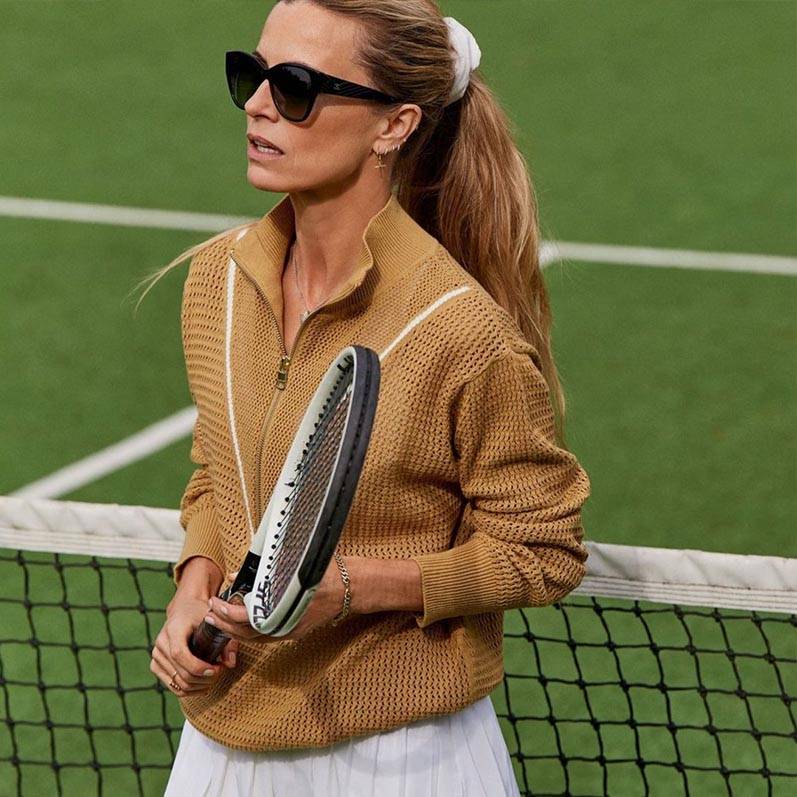 You split your time between London and LA – can you tell us what your perfect day looks like for you in each city?
In London, we live in a beautiful village and my children go to school within a mile of our house. So an ideal day would be walking them to school along the river. Then jumping on the tube to Knightsbridge where I work out with The Workshop Gym at The Bulgari hotel. I love shopping in London and it's always nice to pop into Harvey Nichols, Harrods or Selfridges, I think we do department stores well in London. After a shop I'd walk across Hyde Park to our showroom in Marylebone, it's called the VARLEY Mews and it's the most tranquil space. I love to host in the Mews and I always feel so inspired working from there. After a day of working it's always nice to do some self-care. I love having my hair cut and styled by Kieran at Josh Wood or popping to Mount Street for a Dr. Barbara Sturm facial at her Spa, followed by a cocktail with my husband at The Connaught Hotel and dinner with friends at le Petit Beefbar in Chelsea.
LA is so much more about being outdoors and soaking up the light, which I miss when I'm in London. I'd start my day with a long hike. I like Mandeville Canyon or Temescal. I would then pop to The Palisades for a Sweet Laurel treat - the only cake I ever eat. It's the best. For lunch, I would take the family down to Gjelina for our favorite pizza and salads. There would then probably be tennis, bike riding or surfing in the afternoon. Being ex-pats in LA we made some very special friends and it's always nice to hang out at their houses watching the kids playing. The evening would be spent in Malibu having dinner with Ben and listening to the ocean.
What's next for VARLEY? Can you share a little bit about any upcoming projects?
We are very excited to be launching into outwear this Fall and Winter. We have been working so hard to design new product in our contemporary categories, and can't wait for our VARLEY women to discover these new modern styles for her urban wardrobe.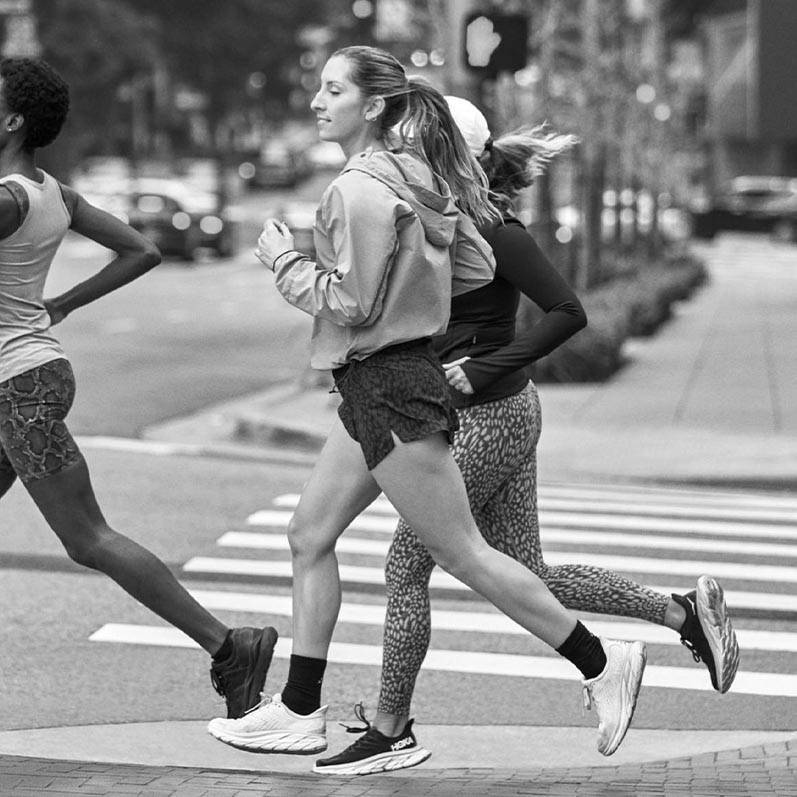 What is your skincare routine like?
I'm very to the point on a day-to-day but I do splurge on facials regularly. I cleanse morning and night and use the HYALURONIC SERUM if I have no time for anything else, and always SPF. I also love the GLOW DROPS, they are my favorite skincare product to apply, my skin looks and feels glowing and dewy and ready for the day ahead.
What does your personal workout routine look like?
I play tennis twice a week and I work out with the guys at The Workshop Gym at The Bulgari Hotel. I also run and walk around the river with our dog.
What are some personal rituals you use to unwind?
I have started to spend less time on my phone in the evenings. I enjoy eating dinner early and then unwinding with a hot bath and a cup of herbal tea to help me relax and get a good night's sleep.
What are the biggest highlights / lowlights through your career?
The highlight is the team we have built and the investors we have attracted. Ben and I are both very lucky to have the people around us that we do. The lowlights are the same I think for anybody running a business - we have been growing at a rapid pace and this has put pressure on the business at times.
What's your favorite Varley piece?
I love my Always leggings, I wear them every day. They're so soft and easy to dress up or down. At the moment I'm living in my tennis dress and knits over the weekends, our new lightweight Summer knits are perfect for the season and are timeless feminine styles that work with my everyday wardrobe.
What are words you live by?
Pursue quality in all you do and look after those around you, everything else will take care of itself.


---