Red light therapy is an anti-inflammatory, non-invasive treatment which uses a specific natural wavelength of light to deliver doses of infrared light and heat to the face and body. This specific wavelength has been shown to have a wide range of therapeutic and cosmetic benefits but studies have particularly shown that the treatment has powerful anti-aging and anti-inflammatory benefits.
How does red light therapy work?
Red light therapy produces a biochemical effect in the cells that strengthens the mitochondria – the membrane-bound parts of a cell's structure that are responsible for generating the chemical energy needed to power cell healing and function. By boosting mitochondrial function with red light therapy, cells can take on more energy and in turn function, repair damage and restore more efficiently. The light emitted by red light therapy penetrates roughly five millimeters below the skin's surface allowing the mitochondria of cells to absorb it and make more energy, promoting cell repair and cellular health.
What effect does red light therapy have on the skin?
Many studies support its positive anti-aging effects. A 2019 study from The Journal of The American Academy Of Dermatology found that red light therapy increases production of collagen, elastin, and Hyaluronic Acid in the skin, helping improve skin laxity, fine lines, pore size, texture, and wrinkles. Other benefits include reduced joint pain and inflammation and quicker muscle recovery to boost training and athletic performance. It can also help promote healthy sleep as well as enhanced mood, cognitive function, and mental clarity.
What happens during red light therapy?
A red light therapy treatment can be experienced using a large variety of devices, including a single or tri-panel handheld wand, mask, or even a full-body bed or stand-up panel. The light is directed towards the skin for a number of minutes, depending on whether it's for the face or body and is non-invasive and painless.
Is red light therapy safe?
Yes. Red light therapy uses low levels of heat that will not damage or burn the skin and it doesn't expose your skin to dangerous UV rays. It differs from harsh laser therapies because it doesn't cause damage to the skin's surface but rather, directly stimulates regeneration of the skin without harm.
Can I try red light therapy at home?
You can try red light therapy at home but be mindful that without proper administration, red light is more likely to cause side effects. You should always consult your doctor or a professional aesthetician first.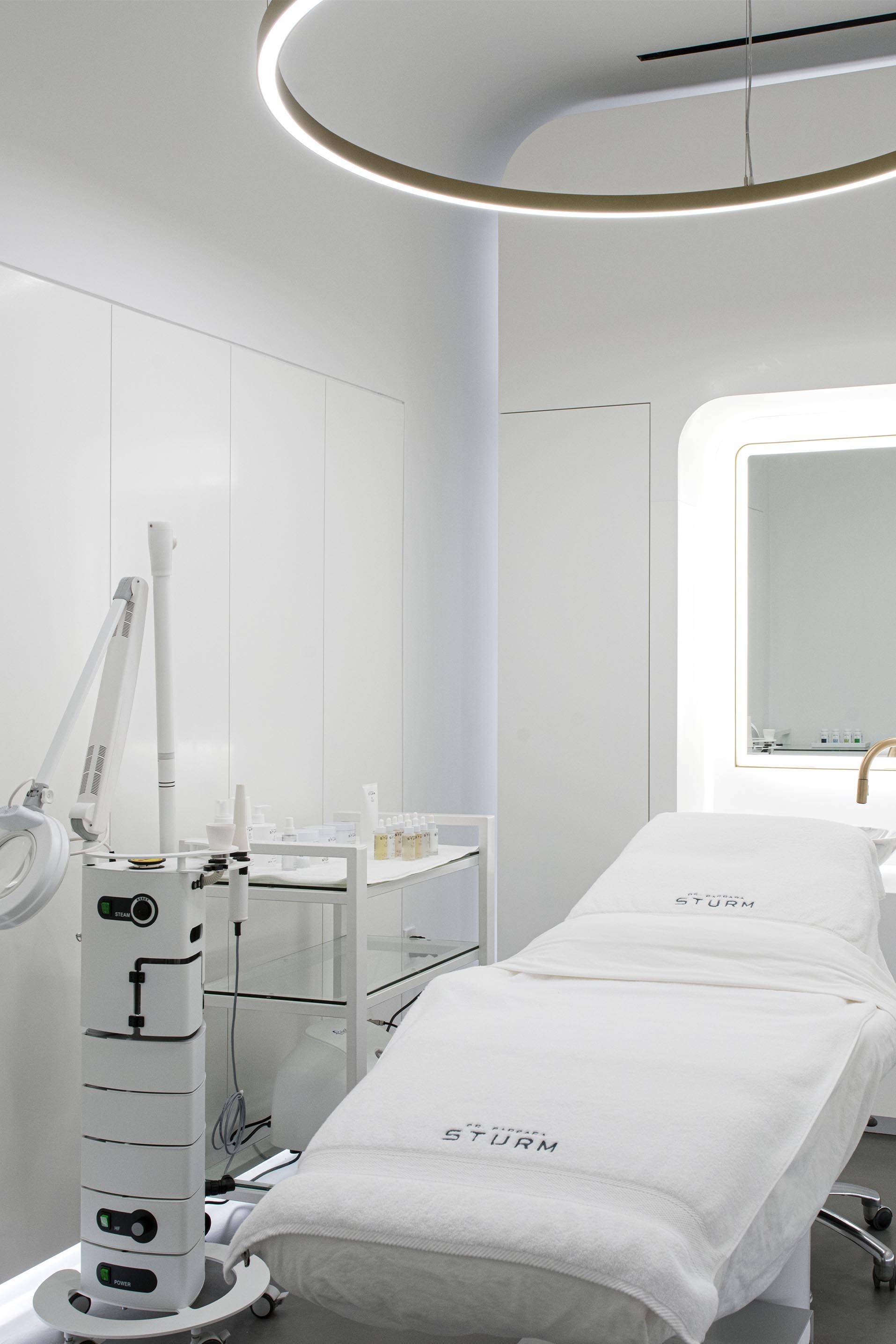 ---
Skin School
Dr. Barbara Sturm on Red Light & Blue Light Therapy
---