The festive season has always been very special for us. Ever since I was little, we have been celebrating the holidays according to German and our own personal traditions and I think that is part of the beauty of it; every family celebrates differently. I also vividly remember spending Christmas and New Year's in the States – how it differed to what I was used to and knew. So here is a glimpse at what the festive period looks like for us.
We always get and decorate a beautiful Christmas tree, bake the most delicious Christmas cookies (most of which were my Grandma's special creations and I will get back to those in a bit), the children receive homemade advent calendars and we go to Christmas markets and drink mulled wine with our friends. In general, we spend a significant amount of quality time with the family whenever possible. In my eyes, this time is mainly about being together and close to the ones you love, spreading warmth, kindness and love.
One of my most valued and continued traditions will always be baking my Grandma's infamous cookies. Every single year, I would watch and help her bake the cookies and send them out to the entire family in Christmas boxes. When she passed, it became very important for me to continue that tradition in her honour. My Grandma was not only the most caring, loving and wonderful human I knew, but also the most fantastic cook and baker. Of course, living up to the quality of these cookies is not always easy. However, I've kept all of her handwritten recipes safe – and according to feedback from my family and friends, I have gotten quite skilled at making them on my own. These recipes are very special to us and I have never shared them with anyone other than family members, but decided to share one classic with you. I promise this is the best recipe you will ever find for the staple Christmas cookie 'Vanille Kipferl.' It may sound like a simple cookie but they are beyond delicious and pretty much melt in your mouth. Warning – these are not anti-inflammatory, or gluten, dairy or sugar free!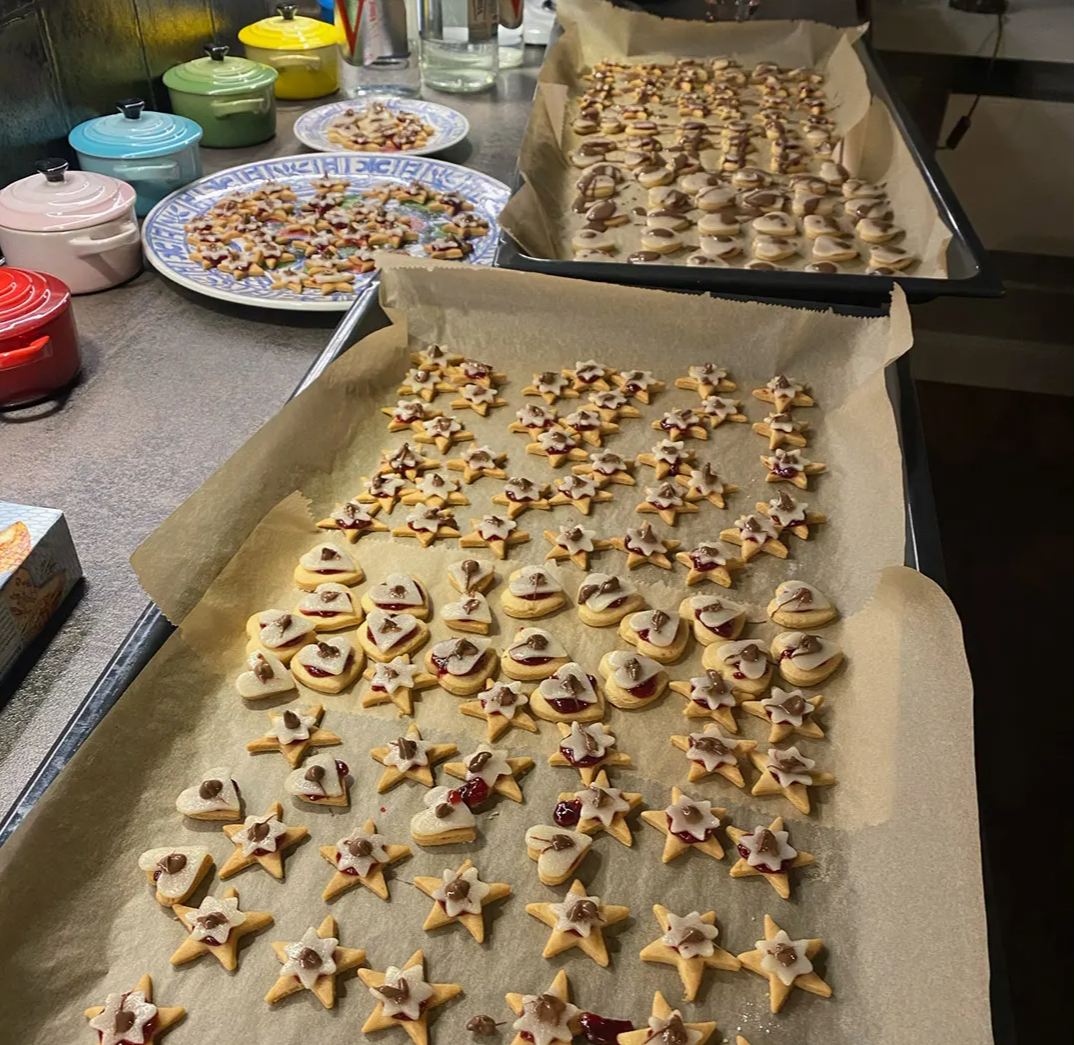 Makes approximately 60 cookies
Preparation time: 10 mins, plus 1 hour in the fridge
Assembling and baking time approximately 1 hour
300g flour
250g butter
125g sugar
3 egg yolks
250g blanched, ground almonds
2 packs of Vanilla Sugar (or substitute by creating your own with vanilla bean and sugar)
For sugar coating:

Powdered sugar
Vanilla Sugar
Mix all the ingredients together with either your hands or a KitchenAid (for baking, this Kitchen Aid is my most valued treasure)

Make sure it turns into one, even dough. Note: it will feel quite sticky and you will be tempted to add flour but I advise against it.

Leave the dough in the fridge for at least an hour (I usually make it the day before I want to bake them).

Preheat the oven to 160 degrees Celsius and prepare two baking trays.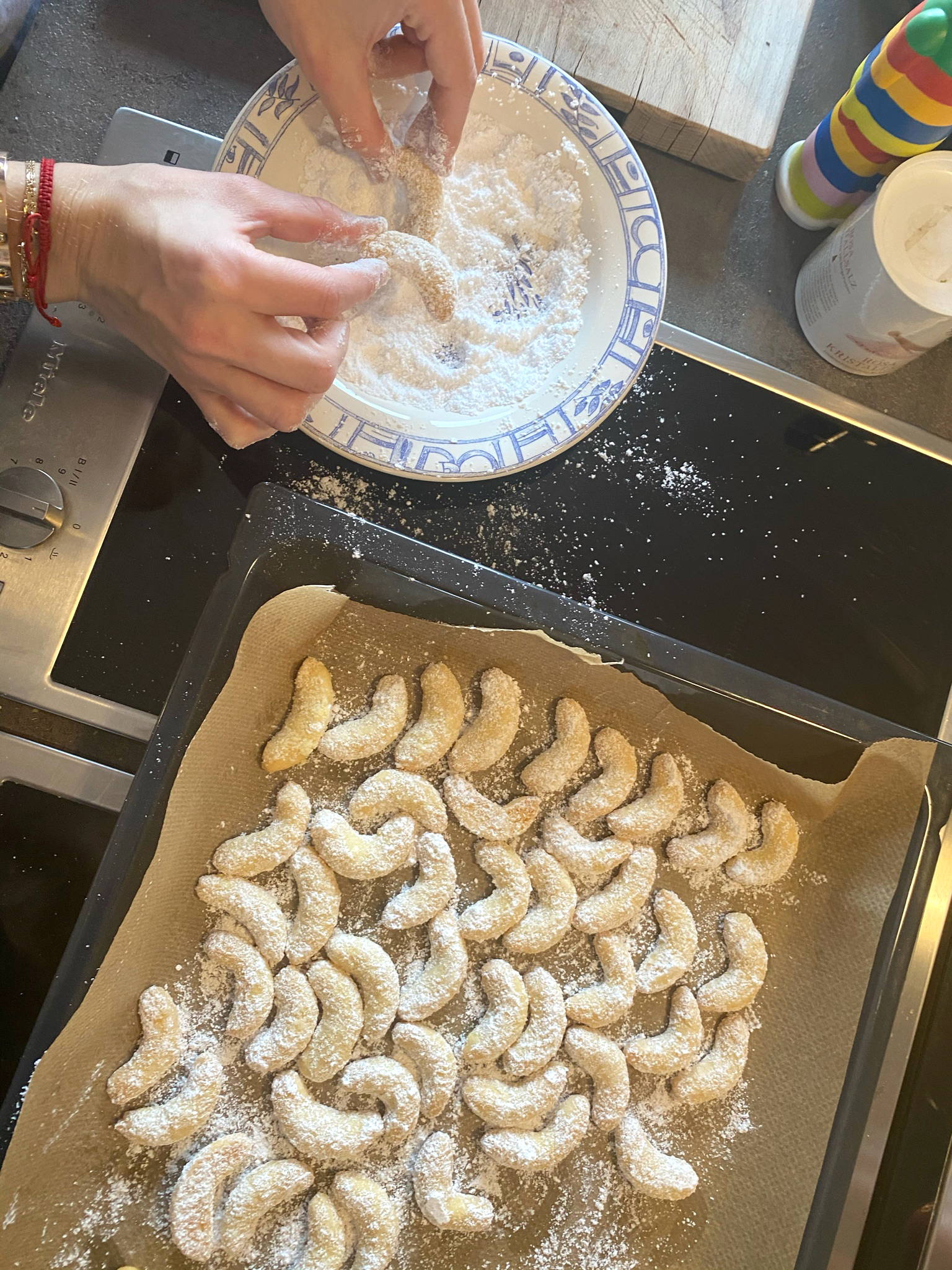 Take part of the dough out of the fridge and form it into little half-moons (see picture attached). I prefer making them smaller to end up with a larger number of small cookies rather than a few big ones.

Bake them until golden brown; I always play this by ear but definitely check after ten minutes and then keep checking every minute or two.

Prepare a deepened plate or bowl with powdered sugar and Vanilla Sugar (about 250g powdered sugar and four packs of Vanilla Sugar).

Once the cookies are done, take them out of the oven, let them cool for a minute or two and then, while they are still warm, roll them over in the powdered sugar mix until they are covered.

Make the next batch :)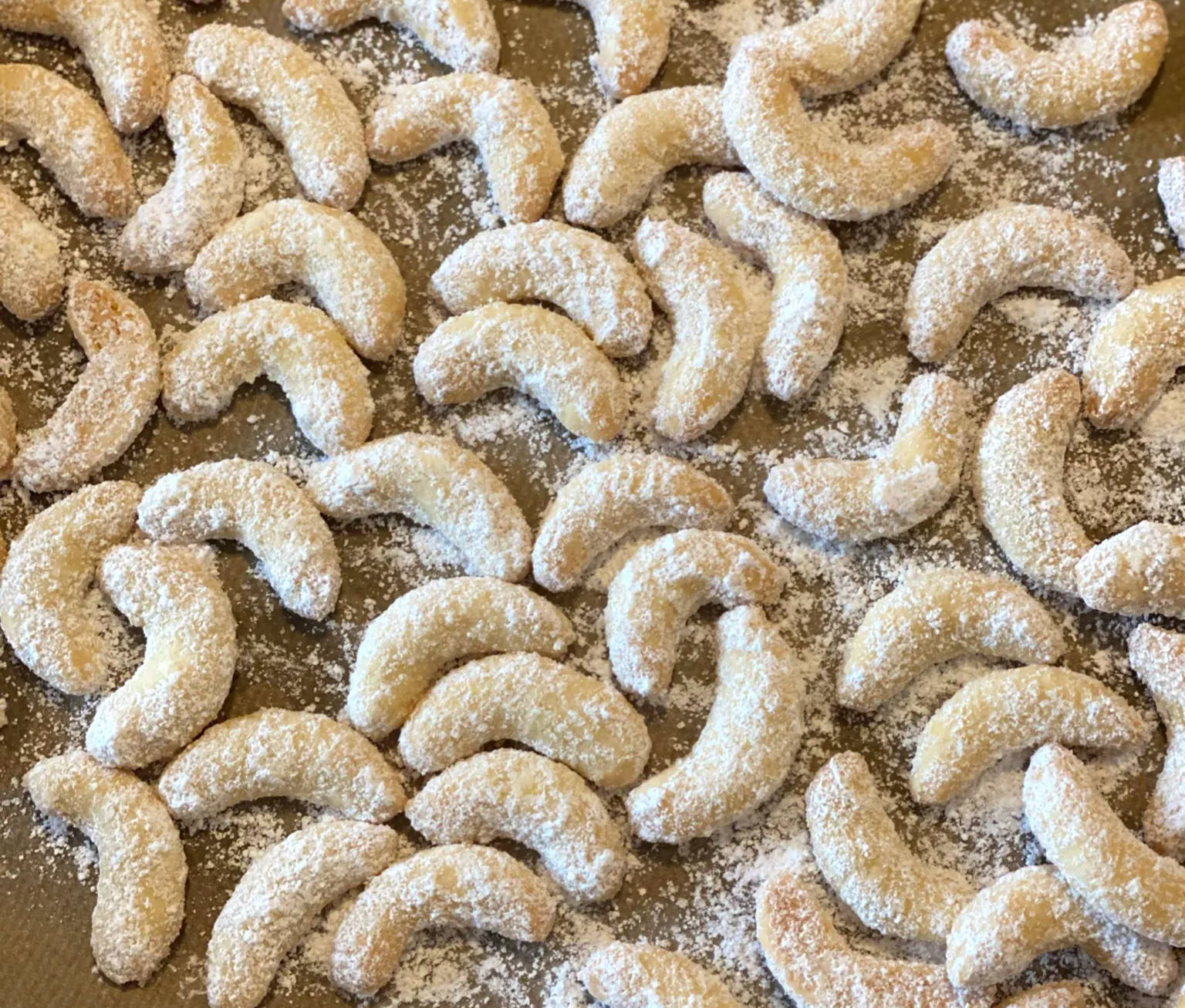 ---
Charly Sturm is a long term member of Team Sturm and one of our regular Doctors Notes contributors. She grew up learning about the importance of science behind skincare and the key aspects of living an anti-inflammatory lifestyle.
---